The New York Times reported that legendary Hollywood producer Harvey Weinstein (he produced Shakespeare in Love, Gangs of New York, and My Week with Marilyn) has been accused of sexual harassment by multiple women. The Times' article details previously undisclosed allegations dating back nearly three decades.
According to 
New York Daily News
, one of the women who came forward was 
Ambra Battilana
, 24, an Italian-
Pinay 
who claimed in March 2015 that Weinstein "groped her breasts and reached up her skirt" during a meeting in his Manhattan office. The model allegedly asked Weinstein to stop and turned down his request for a kiss. "A video camera captured Battilana entering the building at 375 Greenwich St. at 6 p.m. and leaving at a rapid pace 31 minutes later," reported NY Daily News. Her phone call to a friend was caught on tape as she was hurrying out, on her way to a precinct to file a report.
You'll see Ambra in the video's 0:59 mark below:
Continue reading below ↓
Recommended Videos
This wasn't the first time Ambra bravely spoke up to bring down a powerful man. Buzzfeed News reported that she and a fellow model wrote a detailed account of their experience to a prosecutor in Milan to testify against media tycoon and former Italian Prime Minister Silvio Berlusconi, whose prostitution scandal eventually ended his political career. The testimony narrated the models' experience (they were barely 18 years old then) in Berlusconi's country villa, where they were groped repeatedly and (unsuccessfully) coaxed to join an orgy. 
Years later, Ambra has kept her fighting spirit: "She is the kind of person who'll speak up when she witnesses something that is wrong, whether it is the prime minister of Italy or someone in the industry," said David Godosky, Battilana's attorney in the case against Weinstein. [via Buzzfeed News]
Ambra is one of the few alleged victims of Weinstein to come forward against him. Actress Ashley Judd (who starred in the Divergent series) told The Times that two decades ago, Weinstein invited her to a hotel in Beverly Hills for what she took to be a business meeting. When she arrived, Weinstein had her sent up to his room, where he appeared in a bathrobe, and "asked if he could give her a massage or she could watch him shower." "Women have been talking about Harvey amongst ourselves for a long time, and it's simply beyond time to have the conversation publicly," she said.
The Times quoted several former Weinstein associates as saying that his behavior was known. "It wasn't a secret to the inner circle," said Kathy DeClesis, who worked as an assistant to Weinstein's brother and longtime partner Bob Weinstein in the early nineties.
Mark Gill, former president of Weinstein's company Miramax Los Angeles, said that "from the outside, [the company] seemed golden—the Oscars, the success, the remarkable cultural impact. But behind the scenes, it was a mess, and this was the biggest mess of all." Gill also claimed that "if a female executive was asked to go to a meeting solo, she and a colleague would generally double up" to avoid being alone with Weinstein.
The Times reported that Weinstein has reached "at least eight settlements with women," though Weinstein and his representatives declined to comment on any of these agreements. In a statement, Weinstein's lawyer Lisa Bloom said that "he denies many of the accusations as patently false."
The New York Times wrote that Weinstein reached a settlement with actress Rose McGowan (Charmed) in 1997 "after an episode in a hotel room during the Sundance Film Festival."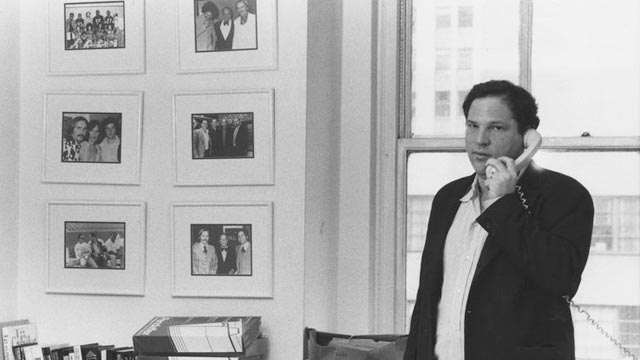 "I came of age in the '60s and '70s, when all the rules about behavior and workplaces were different," Weinstein said in a statement to The Times. "That was the culture then. I have since learned it's not an excuse, in the office—or out of it. To anyone. I realized some time ago that I needed to be a better person and my interactions with the people I work with have changed. I appreciate the way I've behaved with colleagues in the past has caused a lot of pain, and I sincerely apologize for it. Though I'm trying to do better, I know I have a long way to go." His statement can be read in full at The Times.
Shortly after The Times published its article, attorney Charles Harder issued a statement on behalf of Weinstein, refuting the story and threatening to sue the paper. "The New York Times published today a story that is saturated with false and defamatory statements about Harvey Weinstein," Harder wrote in an email to The Hollywood Reporter. "It relies on mostly hearsay accounts and a faulty report, apparently stolen from an employee personnel file, which has been debunked by nine different eyewitnesses. We sent the Times the facts and evidence, but they ignored it and rushed to publish. We are preparing the lawsuit now. All proceeds will be donated to women's organizations."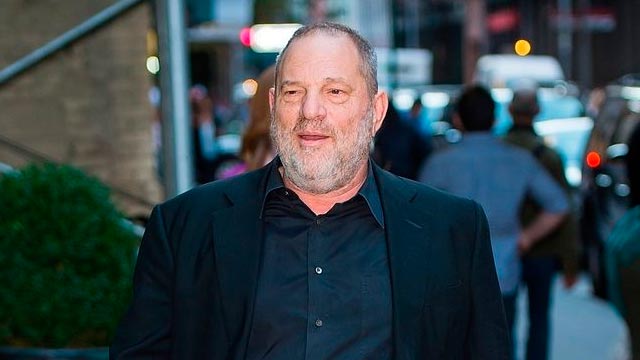 Read the full New York Times report here.
***
This article originally appeared on Cosmopolitan.com. Minor edits and additional reporting were made by the Cosmo.ph editors.
Thumbnail Image: (LEFT) Paolo Pineda, (RIGHT) Getty