Hallyu superstars Shin Min Ah and Kim Woo Bin have been together for six years now and are possibly starring in their first drama together. Excited much? We definitely are! So, to know more about their ~against all odds~ love story, here's Shin Min Ah and Kim Woo Bin's relationship timeline.
A timeline of Shin Min Ah and Kim Woo Bin's relationship
January 2015: Shin Min Ah and Kim Woo Bin shoot their first campaign together!
Can you believe that Shin Min Ah and Kim Woo Bin had never worked together before this photoshoot? Back then, the two K-drama actors were brand ambassadors for Giordano and had shot editorials for their Spring/Summer 2015 campaign. A staff member spoke about how positive and professional they both were during the shoot: "I was impressed with how passionately they worked on the shoot even as they are pressed with such busy schedules. It was touching to see them care of the staff during break times."
July 22, 2015: Dispatch reveals Shin Min Ah and Kim Woo Bin are a couple.
According to Dispatch, Shin Min Ah and Kim Woo Bin got ~close~ during the Giordano shoot in January and, at this point, had been dating for around two months. A source close to the stars allegedly told Dispatch that the two "started to show interest from February, when they were shooting ads together, and officially started to meet after May."
On the same day that the news broke, both Shin Min Ah and Kim Woo Bin's agencies confirmed that the stars were indeed in a relationship.
ADVERTISMENT - CONTINUE READING BELOW ↓
October 2015: Their first commercial as a couple is released.
Shin Min Ah and Kim Woo Bin shot their first commercial together as a couple! And this time it was for the Fall/Winter 2015 campaign of Giordano. The two are seen all couple-y and listening on the same pair of earphones a la Begin Again (it actually features a cover of "Tell Me You Wanna Go Home" from the movie musical).
November 2015: A behind-the-scenes video of their Fall/Winter campaign is released.
More lovey-dovey footage coming through! Shin Min Ah and Kim Woo Bin were just too cute in the behind-the-scenes video of Giordano's Fall/Winter 2015 campaign.
Sorry to say that video was their *last* on-screen encounter…for now.
December 2015: Kim Woo Bin's agency assures the public that he and Shin Min Ah are going strong.
In December 2015, both stars were filming separate dramas at the same time—Kim Woo Bin in Uncontrollably Fond and Shin Min Ah in Oh My Venus—but they had to assure the public that their relationship was going strong despite their busy schedules. Woo Bin's agency representative sent out this statement: "Kim Woo Bin has started filming for the new KBS drama Uncontrollably Fond. Shin Min Ah, too, is currently busy filming for the KBS drama Oh My Venus. Though the two have hectic schedules, the two continue to love each other regardless."
March 2016: Shin Min Ah sends a food truck to the set of Kim Woo Bin's drama.
Staff members of Uncontrollably Fond first thought that the food truck on set was from Kim Woo Bin himself. But they were surprised to find out that it was actually a gift from Woo Bin's girlfriend Shin Min Ah!
September 2016: Shin Min Ah says she's been watching Uncontrollably Fond.
During a press interview at the Seoul Drama Awards, Shin Min Ah was caught off guard when she was asked if she watches boyfriend Kim Woo Bin's then-ongoing drama Uncontrollably Fond. Min Ah simply responded, "I've been watching Uncontrollably Fond diligently."
May 24, 2017: Kim Woo Bin is diagnosed with nasopharyngeal cancer.
Kim Woo Bin, then only 27 years old, revealed through his agency that he was diagnosed with nasopharyngeal cancer: "Kim Woo Bin recently noticed something abnormal about his body while he was in the midst of multiple schedules. When he went to the hospital to see what it was, he received a diagnosis for nasopharyngeal cancer." They also stated that Woo Bin would be focusing on his treatment and would be taking a step back from his current projects.
Shin Min Ah also released a statement through her agency and said, "I am helping so that Kim Woo Bin can undergo his treatment well."
June 2017: Shin Min Ah is seen accompanying Kim Woo Bin at the hospital.
On numerous occasions, Shin Min Ah was spotted along with Kim Woo Bin on his hospital trips where he received drug and radiation therapy. An industry insider said of the couple: "Many inside the hospital have said that they can't help but send the couple their encouragement and support because the two are always seen smiling even in the midst of a very difficult situation."
January 2019: The couple is spotted in Australia.
Fans of Shin Min Ah and Kim Woo Bin spotted the couple on vacation in Australia. They were caught grabbing dinner and casually walking together hand in hand. At this point, Woo Bin had already announced that he completed his cancer treatments.
ADVERTISMENT - CONTINUE READING BELOW ↓
August 2019: Kim Woo Bin sends a coffee truck to the set of Shin Min Ah's drama.
Sending each other food and beverage trucks really is their love language, no? This time around, Kim Woo Bin had a coffee truck sent to the set of Shin Min Ah's political drama Chief Of Staff. The truck's banner was written by Woo Bin himself and read, "I support all the cast and crew of Chief Of Staff, especially Shin Min Ah."
February 2020: Kim Woo Bin signs with Shin Min Ah's agency.
Kim Woo Bin made his first public appearance in November 2019 after a two-year hiatus. And the big career move he did next was leave his agency of eight years SidusHQ. He then signed with AM Entertainment, which is Shin Min Ah's longtime agency. AM Entertainment shared, "We will provide full and generous support for Kim Woo Bin's overall activities, which will include but not be limited to dramas and films. Please show lots of interest and support for his future activities."
September 2020: Shin Min Ah talks about her relationship with Kim Woo Bin.
In an interview, Shin Min Ah broached the subject of her relationship with Kim Woo Bin and shared how they support each other on their separate projects: "Since we have the same career and we support each other, we say, 'Hwaiting!' to each other. I also hope Kim Woo Bin does well since he's making his return. We're cheering each other on."
April 2021: The couple post Instagram photos in ~similar~ environments.
If this is as close to a couple pic we can get, then we're all for it! Both Shin Min Ah and Kim Woo Bin posted solo photos of themselves in a forest, which led their followers to deduce that they had taken each other's pics. Cute!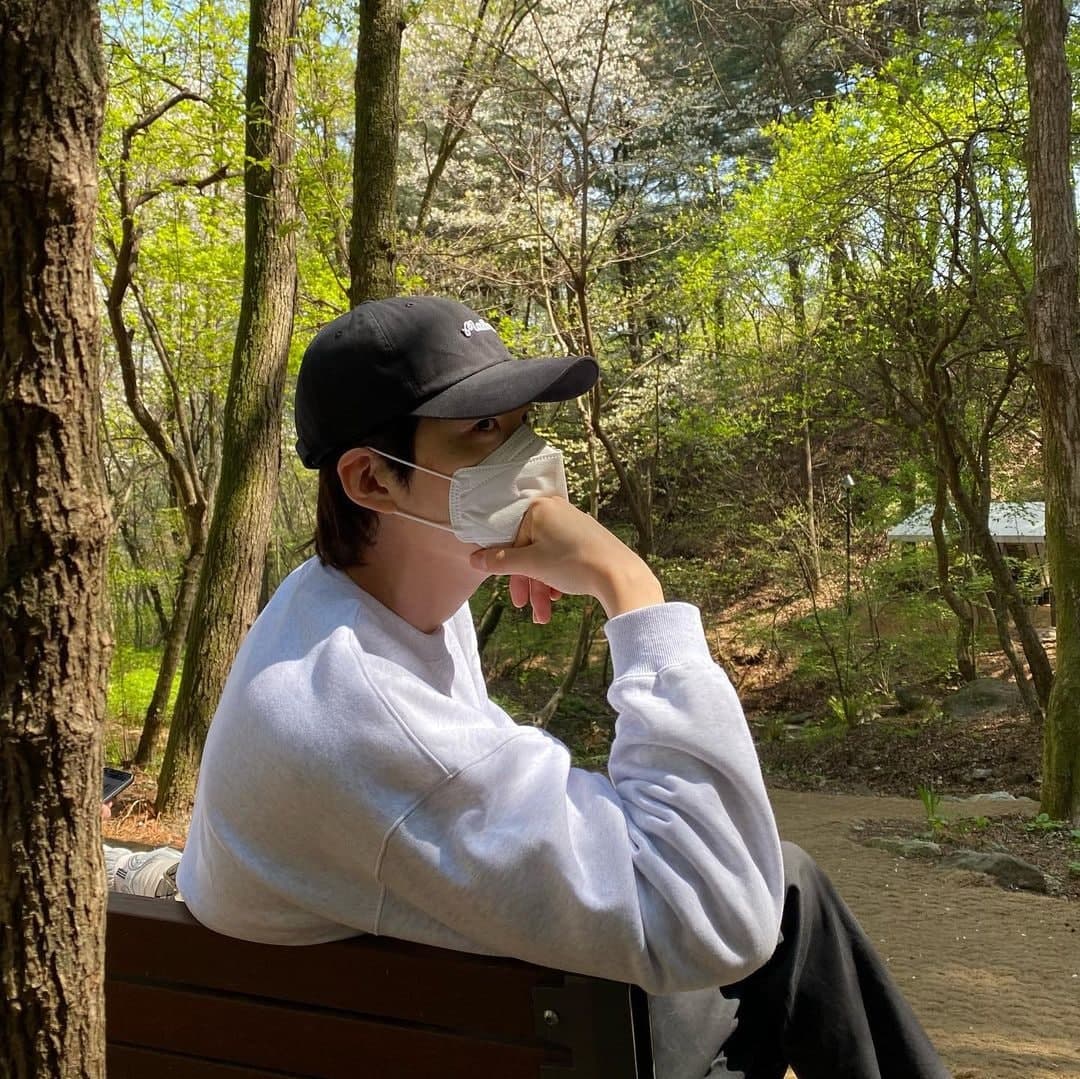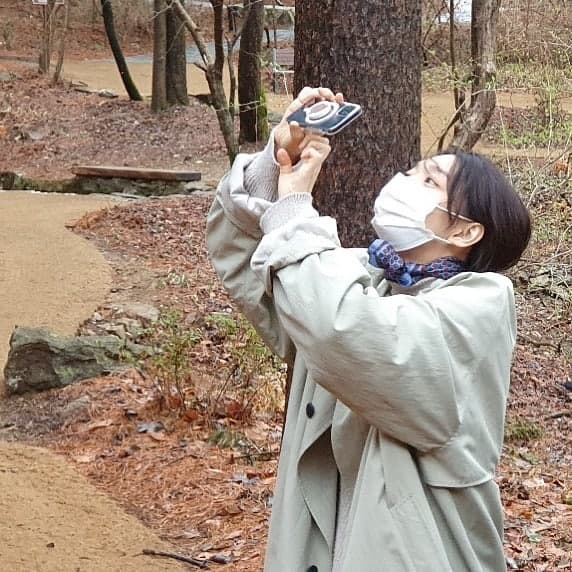 ADVERTISMENT - CONTINUE READING BELOW ↓
April 20, 2021: Shin Min Ah and Kim Woo Bin are in talks to star in a new drama.
Although they reportedly won't be paired with each other (boo!), it'll still be great to see the longtime couple in the same drama! Their agency AM Entertainment confirmed the news that they received offers to star in the upcoming K-drama Our Blues. If this project pushes through, it would be Kim Woo Bin's first drama in five years—his last being 2016's Uncontrollably Fond.
July 2022: We finally have a new photo of the two together!
When Woo Bin and Min Ah signed on to the project Our Blues, it was revealed that they would NOT be playing a couple onscreen. But it seems like the two did get to spen time together away from the camera! Thanks to their co-star Kim Kwang Yu, we now have ~new~ photos of the pair sitting next to each other as they enjoy pizza with the rest of the cast. Aww!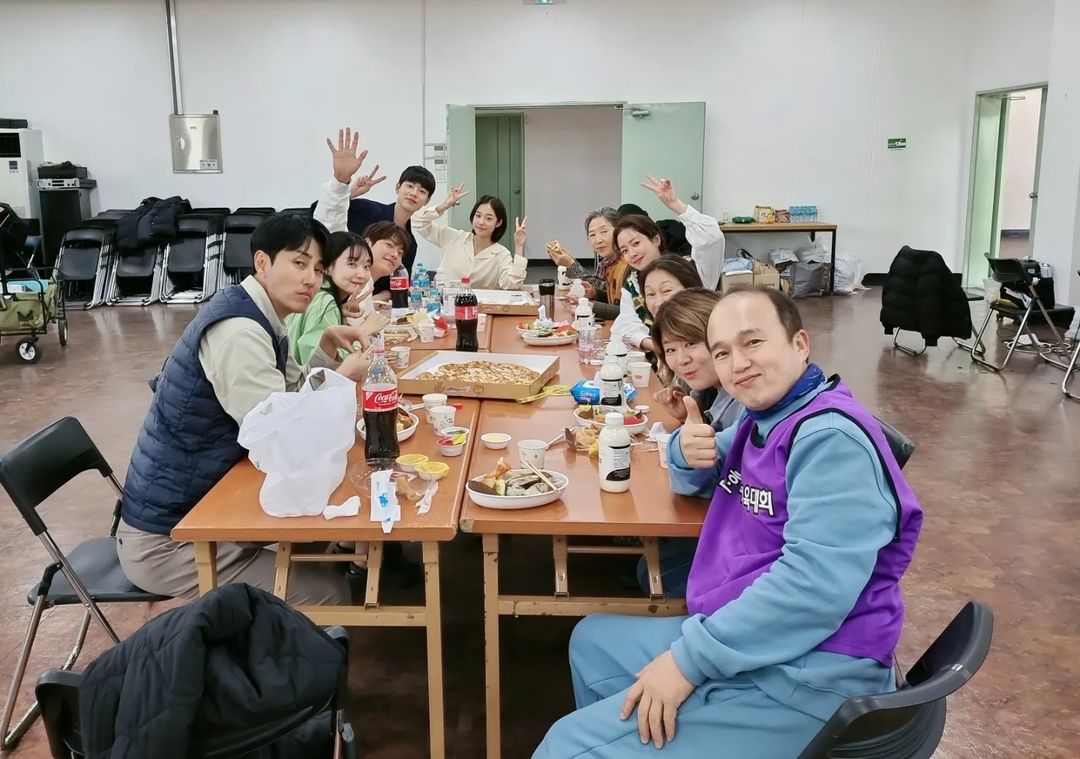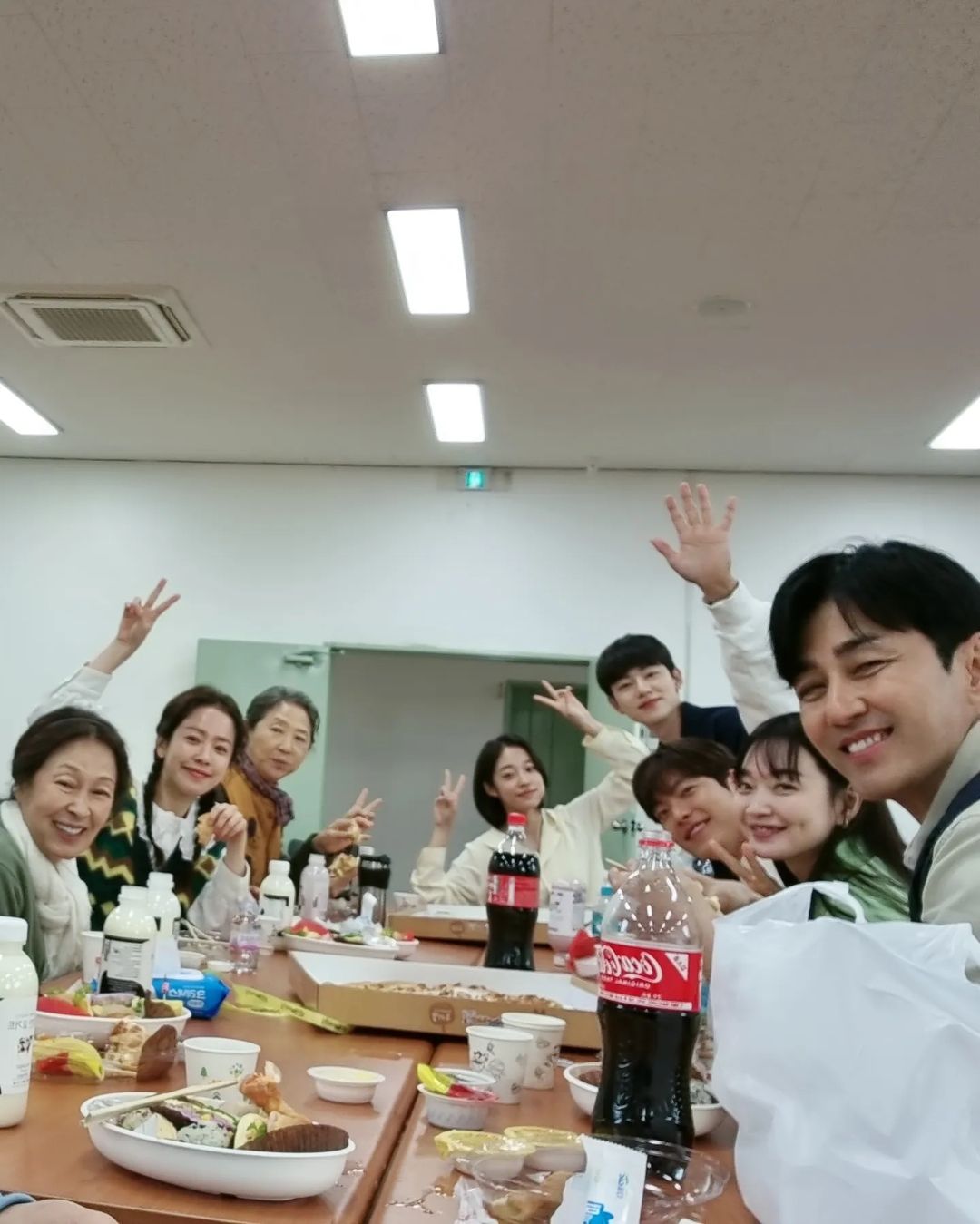 September 2022: The pair were spotted on a date in Paris.
It's not called the "City of Love" for nothing! Photos of Min Ah and Woo Bin walking around and having a casual *date* at a cafe were originally uploaded on Weibo (a Chinese social media platform). According to OP (the original poster), Woo Bin even waved goodbye. How cute!
ADVERTISMENT - CONTINUE READING BELOW ↓
What does your zodiac sign say about you? Subscribe to Cosmopolitan Philippines and find out!
Follow Jacinda on Instagram.