Like most kids, Disney has played an important role in shaping our childhood. With their iconic films, we were taught to love in all forms, experience pain (calling out The Lion King for this one), imagine with no limits, and dream big.
Growing up, one of our fondest memories was celebrating the Christmas holidays by watching Disney On Ice. It was like a concert and live theatre performance (on ice!) all rolled into two and a half hours of pure Disney *magic*.
So when we were assigned to spend one morning skating with two Disney princes, it felt like Christmas Day! We were given 30 minutes to chat and skate (even if we haven't done so in years) with Grant Marron and Luis Douglas, two of Disney On Ice's performers. It was, as you can guess, a dream come true.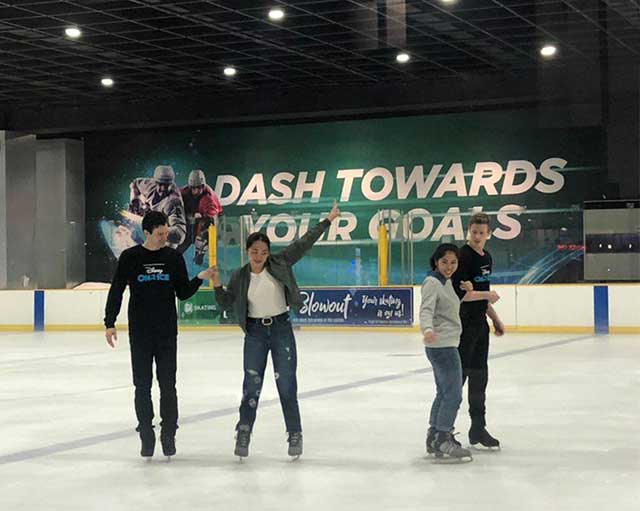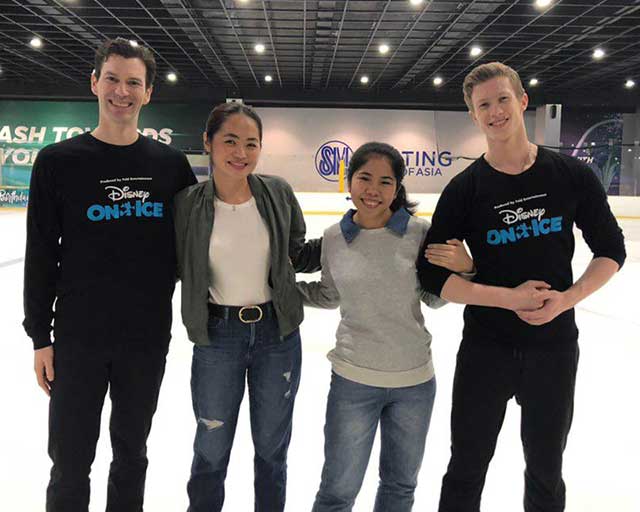 "[When we perform], it could be someone's birthday, someone's Christmas present." - Grant Marron (Disney On Ice principal performer)
Jacinda: I've spent so many of my Christmas holidays watching Disney On Ice that it's really been part of my family's holiday tradition ever since I was, like, eight years old. I'm in my late 20s now.
I got to spend most of the time skating with Grant Marron, Disney On Ice's principal performer. Although he did try to teach me a few simple tricks (all of which I've already forgotten), what stuck with me was our conversation. According to Grant, who's been touring with Disney On Ice for 10 years, their company goes on tour for 14 months and they're only given a few weeks to spend at home. "It gets hard being away from home, but it shows who your real friends are," he shared. The perks of the job, though? They get to travel to all parts of the world (Japan, China, Philippines, and Australia to name a few) especially during Christmastime! While Grant hasn't spent Christmas at home for 10 years, the thing he loves most about his not-so-typical job is bringing happiness to people: "[When we perform], it could be someone's birthday, someone's Christmas present." The love for Disney is universal and, for Grant, it's clearly evident during their more recent shows when he noticed that everyone sings along to "Let It Go" (from Frozen) no matter what country or what language it's in. And that is Disney magic.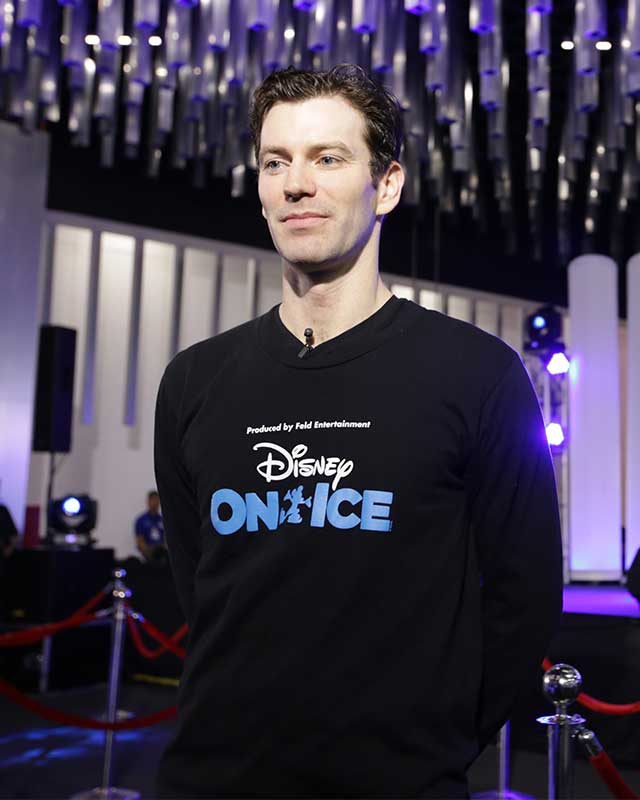 "It's the best job in the world." - Luis Douglas (He plays Flynn Rider and Prince Hans in Disney On Ice) 
Lily: "You're doing great!" That's what Luis Douglas, who portrays the roles of Tangled's Flynn Rider and Frozen's Prince Hans, kept telling me while we skated. Just like in the Philippines, the only places to skate in his home country of Scotland are in malls, and that's where Luis learned as a kid! He told me that he started performing with Disney On Ice when he was only 18 and he's been on the job for eight years now. Luis actually told himself (and his parents) that he was only going to do it for a year, but he quickly changed his mind because according to him, it's "the best job in the world," and I honestly couldn't agree more. The company tours all over the world and never fails to bring joy to people of all ages. Who wouldn't want that, right? And despite experiencing a serious skating injury (gasps) which caused him to take a break for eight months, Luis recovered and went right back to performing. 
It's Luis' third time to visit the Philippines and he declared, "Filipinos really are the loudest audiences in the world!" We're not going to argue with you on that, Prince Hans.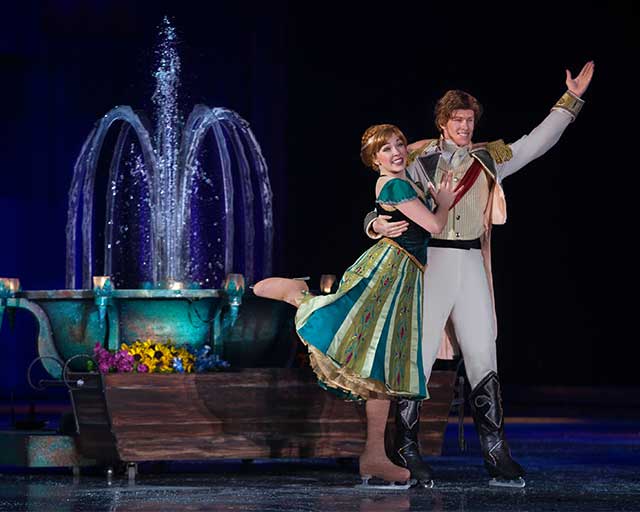 ***
This year's Disney On Ice spectacular, called Mickey's Super Celebration, pays homage to Walt Disney and the OG characters we all grew up with such as Mickey and Minnie Mouse, Donald Duck, and Goofy! We'll also get to see new characters from the films Moana, Inside Out, and Toy Story.  
Disney On Ice, produced by Feld Entertainment Inc., will run at the Mall Of Asia Arena from December 25, 2018 to January 6, 2019! You can visit www.smtickets.com for details on seats and show dates.  
Follow Jacinda on Instagram.
Follow Lily on Instagram.