Bong Joon Ho's apocalyptic 2013 film Snowpiercer, which talked about class warfare, inequality, and revolution, now has a TV series! Here's everything we know about it (so far): 
First of all, what happened in the film? 
The movie is based on the 1982 French graphic novel Le Transperceneige. In the not-so-distant future, the world has become a frozen wasteland and the remaining humans are forced to live in one huge train—called Snowpiercer—that circumnavigates the globe to survive. Those at the front live in luxury, while those at the back are basically enslaved workers. 
Chris Evans played the role of Curtis, the leader of a rebellion that aims to take down the train's owner and engineer, Wilford (Ed Harris). Parasite's Song Kang Ho played the role of security hacker Namgoong Minsoo, while Tilda Swinton transformed as Minister Mason, Wilford's spokesperson and second in command. The movie's twist ending will shock—and possibly anger—you! 
How different is the TV series from the 2013 film? 
According to a press release by Netflix, the series is set in 2021, seven years after humans boarded Snowpiercer. The film took place 17 years after they got on board, so the series is actually a prequel! Based on the trailer, it seems like we'll be able to get a bigger picture of what life on the train is like. Here's what the classroom and greenhouse on Snowpiercer look like: 
Continue reading below ↓
Recommended Videos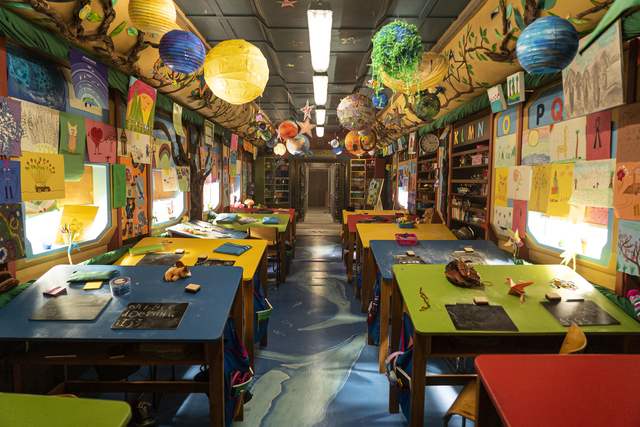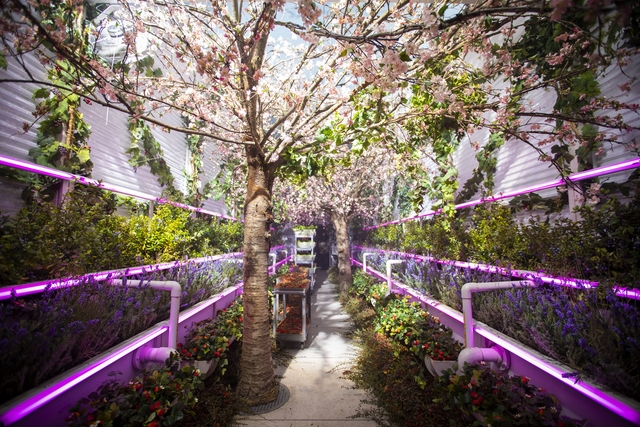 And here's what life is like for those at the end of the train, a place also known as "the tail":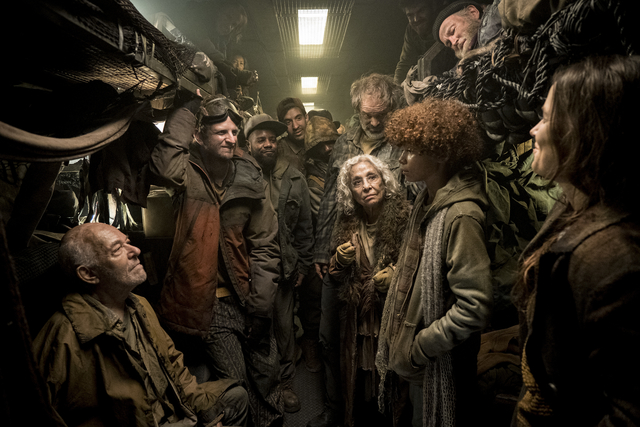 Who are the lead characters? 
The series stars Oscar winner Jennifer Connelly and Tony Award winner Daveed Diggs. Daveed plays Layton Well, who, according to Deadline, is "a quiet thinker who spends his days sniffing the industrial-waste-turned-drug Kronole and tending to his cage full of rats." He later becomes a reluctant participant in a revolution.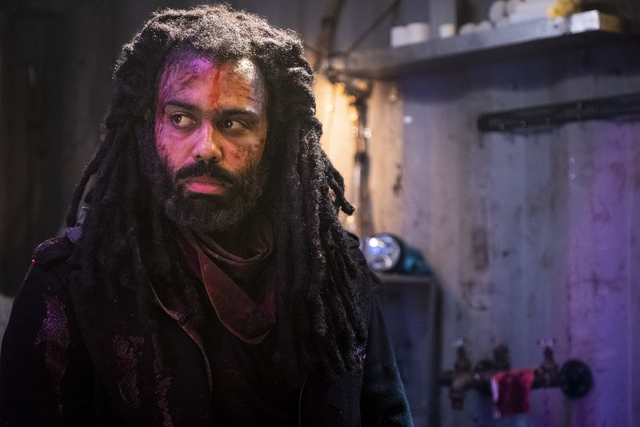 Jennifer plays an interesting role: She is Melanie Cavill, a first-class passenger and the one who makes daily announcements on the train's PA system. Deadline writes: "Though many in her VIP position are dismissive of the lower class passengers, Melanie is curiously fascinated by them."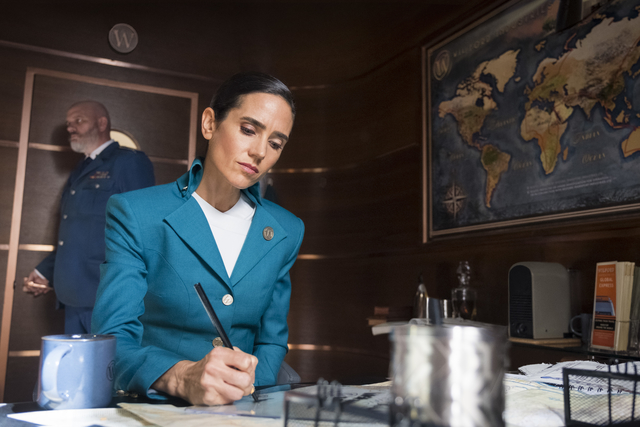 The series also stars Alison Wright, Mickey Sumner, Katie McGuinness, Susan Park, Lena Hall, Annalise Basso, Sam Otto, Sheila Vand, Roberto Urbina, and Sasha Frolova.
What does Bong Joon Ho think of the adaptation? 
According to the New York Post, although Bong Joon Ho is an executive producer on the show, he was "a distant presence." 
In an interview with W Magazine, Daveed shared that Bong Joon Ho did visit their set a couple of times: "I met him the first time he was walking through. He's incredibly nice and super supportive, and seemed very impressed. Our budget is 100 times what his was. Which is another amazing thing about what he was able to do. He had to shoot the whole thing on one train car." Daveed adds that unlike Bong Joon Ho's film, they had more than 15 train cars on the Snowpiercer series set! 
When—and where—can we see it? 
The series is set for a May 25 release on Netflix. Watch the full trailer below: 
***
We're officially on Viber! Be part of our growing community and subscribe to Cosmopolitan Philippines now!
Follow Lily on Instagram.