Some casual facts that I can't promise won't leave you curled up on the floor crying at your bank balance: (1) Sofia Richie is worth millions of dollars. (2) Sofia Richie is only 21. I just want to emphasize that at this age, my personal net worth consisted of a crumpled $20 bill and about $40,000 worth of college debt, so, yes, this is impressive! And while also, yes, Sofia is part of a wealthy celebrity family (um, Lionel Richie is her dad), she's definitely made plenty of her own money. Let's get into it, because if Sofia Richie can be this rich at 21, we clearly need to learn her ways.
First Things First: Sofia Makes Bank From Social Media
Sofia has 5.9 million followers on Instagram and she is hustling hard when it comes to sponsored content. The thing is, it's slightly tricky to figure out exactly how much money someone earns per Instagram post because so much of it depends on how engaged their followers are. Like, are people really looking at (or being ~influenced~ by) Sofia's posts or are they just scrolling past them before settling into a meme or dog video? Hard to know, but I'm thinking option number one is more likely.
Continue reading below ↓
Recommended Videos
According to Sarah Boyd, founder of the digital influencer agency Simply, reality stars with one million followers make around $10,000 per post. Right now, Sofia's follower count is nearly six times bigger than that. And look, a lot of reality stars, influencers, and models have followings that big—but what separates Sofia from the pack is her association with the Kardashians, especially now that she's best friends with Kylie Jenner.
Reminder: She Models
Sofia has modeled for a bunch of major brands, including Tommy Hilfiger, Michael Kors, Kanye West (duh), and Chanel. Obviously, the details of these contracts remain private, but I feel pretty confident assuming that Chanel pays well?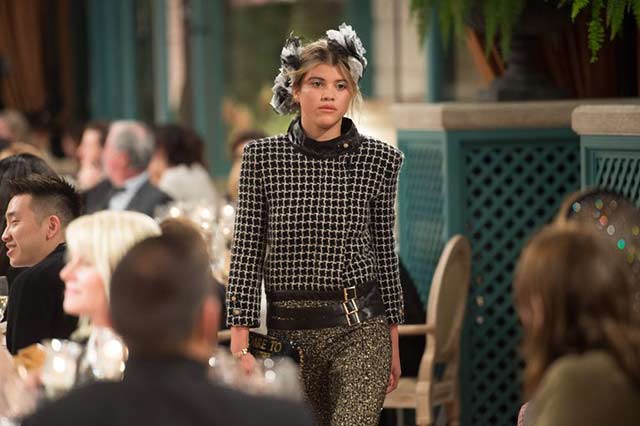 Sofia Also Does Brand Partnerships
If you, a future celebrity, want to take your influencing one step further, the next logical thing to do is partner with a brand. This is essentially a more elevated version of sponsored content—the celebrity creates a collection with some random brand that pays them a ton of money and the brand gets to use their name, likeness, and platform to drive sales (which the celeb presumably gets a cut of). Sofia has partnered with a few brands, but check THIS out:
Yup, she did a collection with Missguided, otherwise known as the brand that just had to pay Kim Kardashian $2.7 million after she sued them for copying her looks.
Sofia recently made her first appearance on KUWTK, and it's not like anyone goes on that show for free. Her boyfriend, Scott Disick (who, to be fair, is a regular fixture), is presumed to make somewhere around $500K for his role on the series—and considering Sofia is basically part of the family at this point, chances are Kris Jenner has her back and cut her a fat paycheck.
So, what's her total net worth?
According to Celebrity Net Worth, Sofia is sitting on $3 million in the bank. Which is So. Much. Money. for someone her age—and for anyone with a pulse. The hustle is real, so I'll just be here like: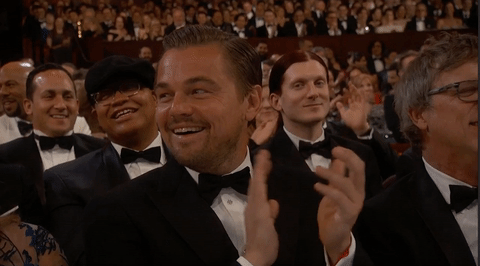 ***
This article originally appeared on Cosmopolitan.com. Minor edits have been made by the Cosmo.ph editors.