Did you hear someone scream? Well, that's me after finding out that Song Joong Ki has gifted his Vincenzo co-star, Jeon Yeo Bin, a coffee truck!
ICYDK, the cast of the high-rating K-drama are *really, really* close in real-life: When the camera is not rolling, you'll see them having fun and taking lovely photos together. Like these: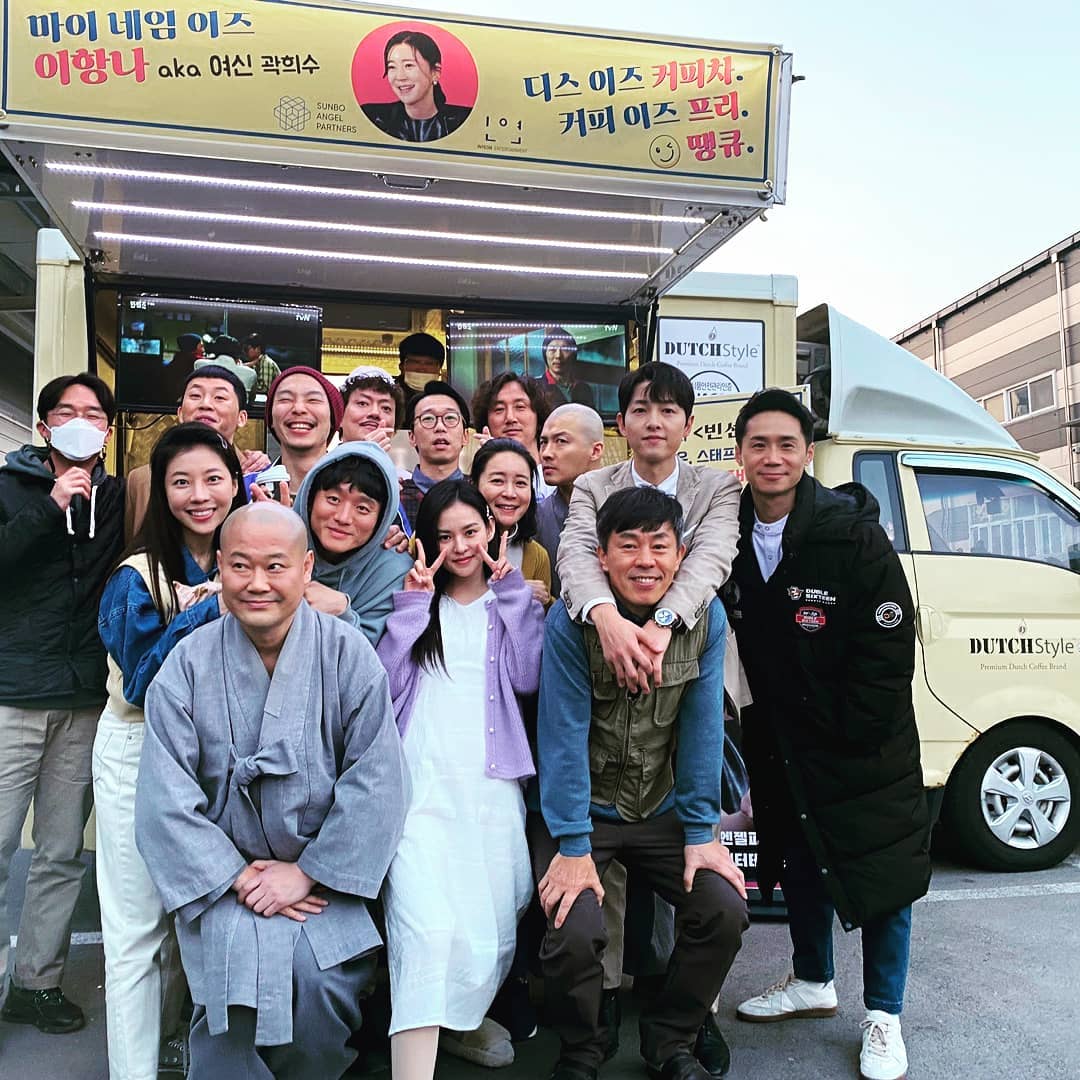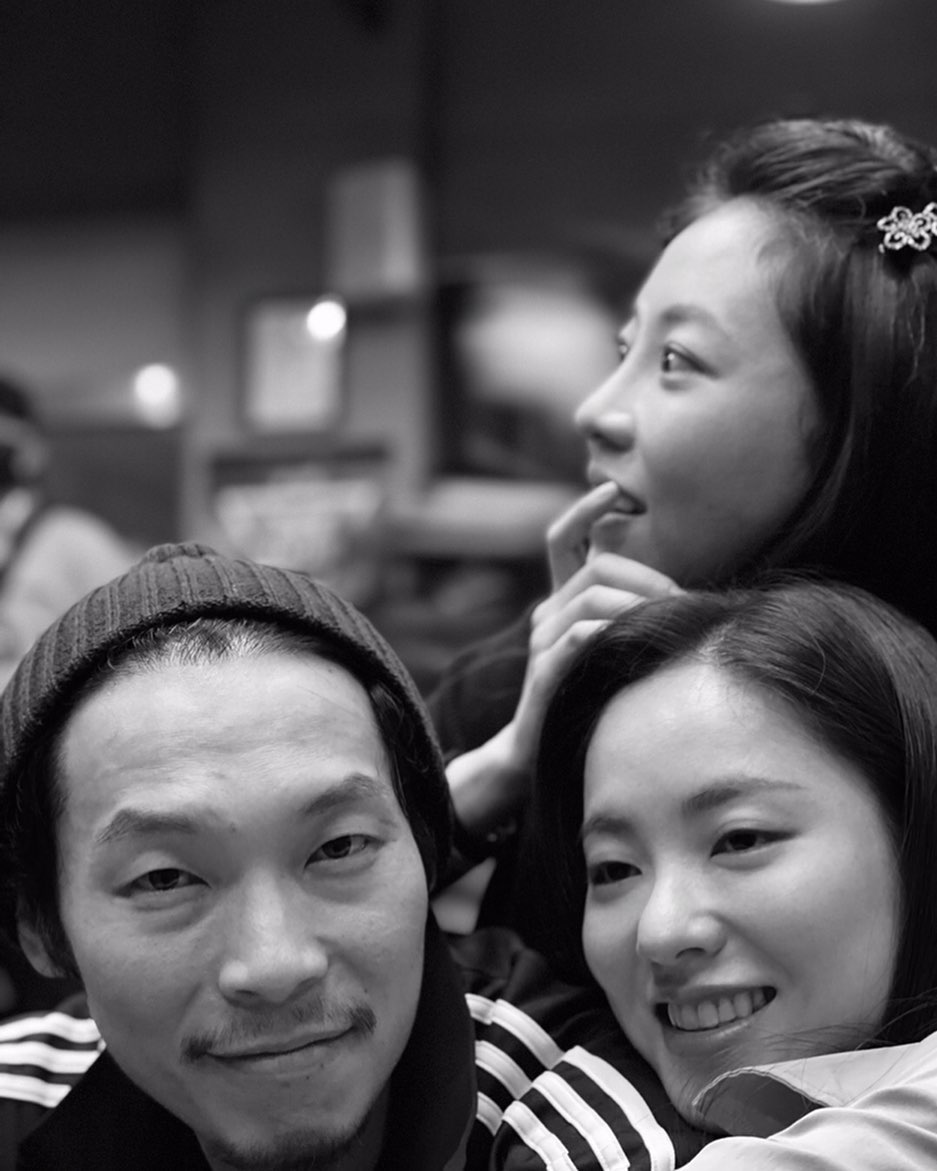 ADVERTISMENT - CONTINUE READING BELOW ↓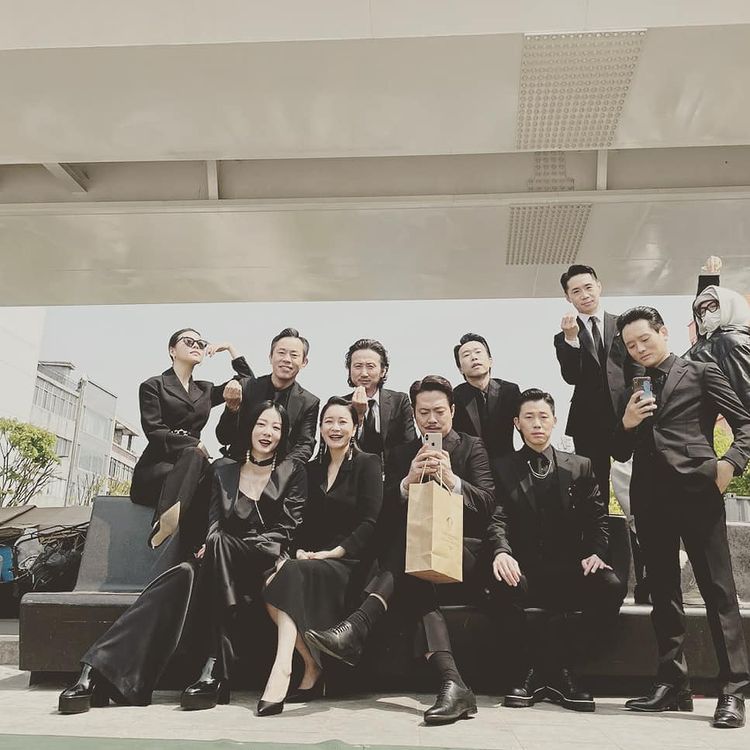 After they wrapped up Vincenzo, the cast members continue to keep in touch through their online group chat. They would also place comments on each other's Instagram posts and even attend their fellow actors' musicals! While we're super happy that our favorite crew is closer than ever, we can't help but be extra kilig today.
Beenie posted three photos on her Instagram stories and showed Joong Ki's gift to her: A coffee truck to show his support to her upcoming project, the Netflix series Glitch. Her caption for the first IG story reads: "Everyone in the Glitch team was so happy. Our Vincenzo Cassano, Joong Ki sunbaenim, sent a coffee truck...a bingsu truck! Thank you so, so much.!" Siri, please play "I'm Always By Your Side" by John Park.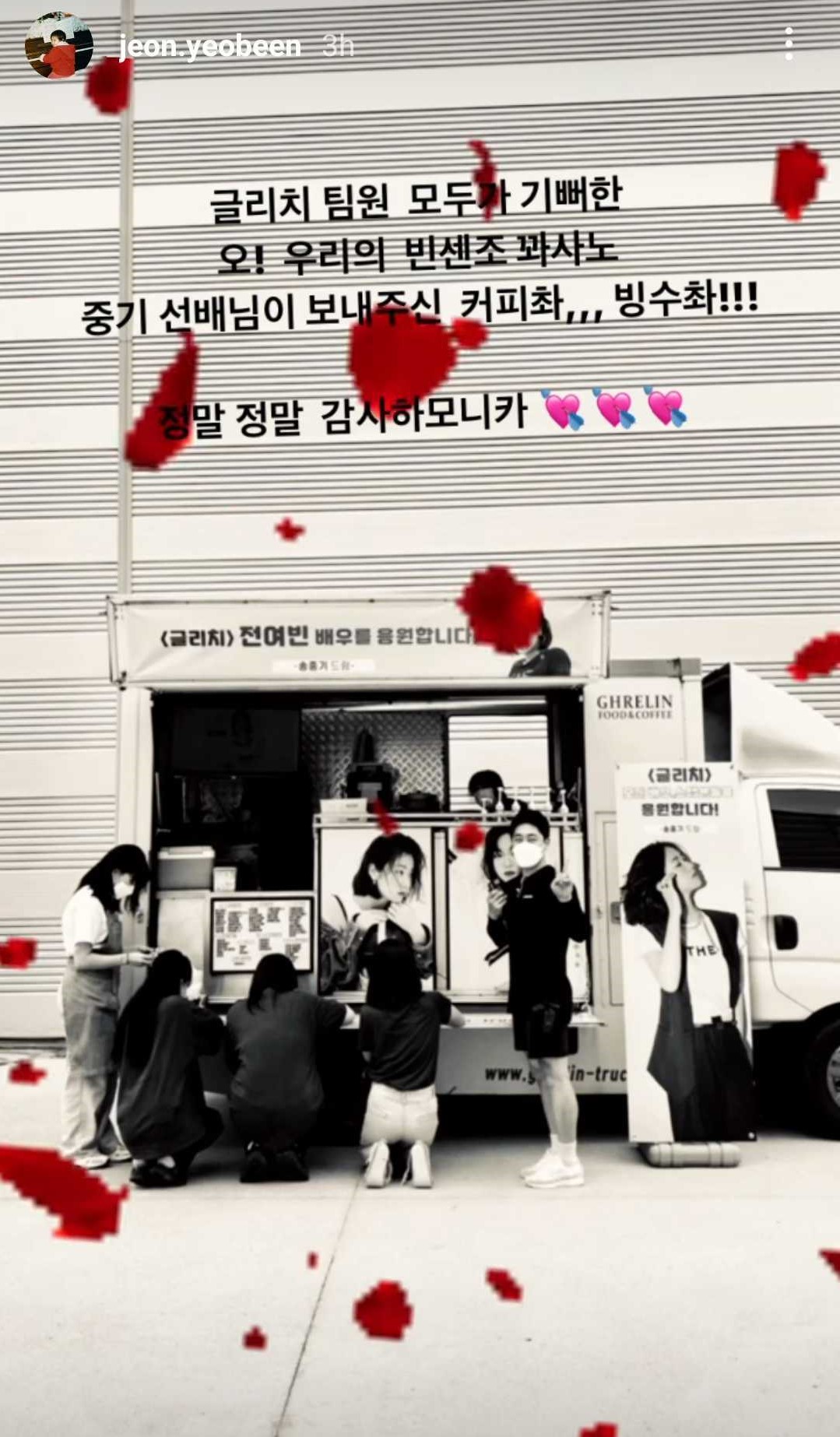 For her second IG story, Beenie uploaded a photo of a coffee cup with her sticker (from her Allure Korea photoshoot) on it, and tagged Joong Ki. AAAAAAAA, SCREAMING AGAIN.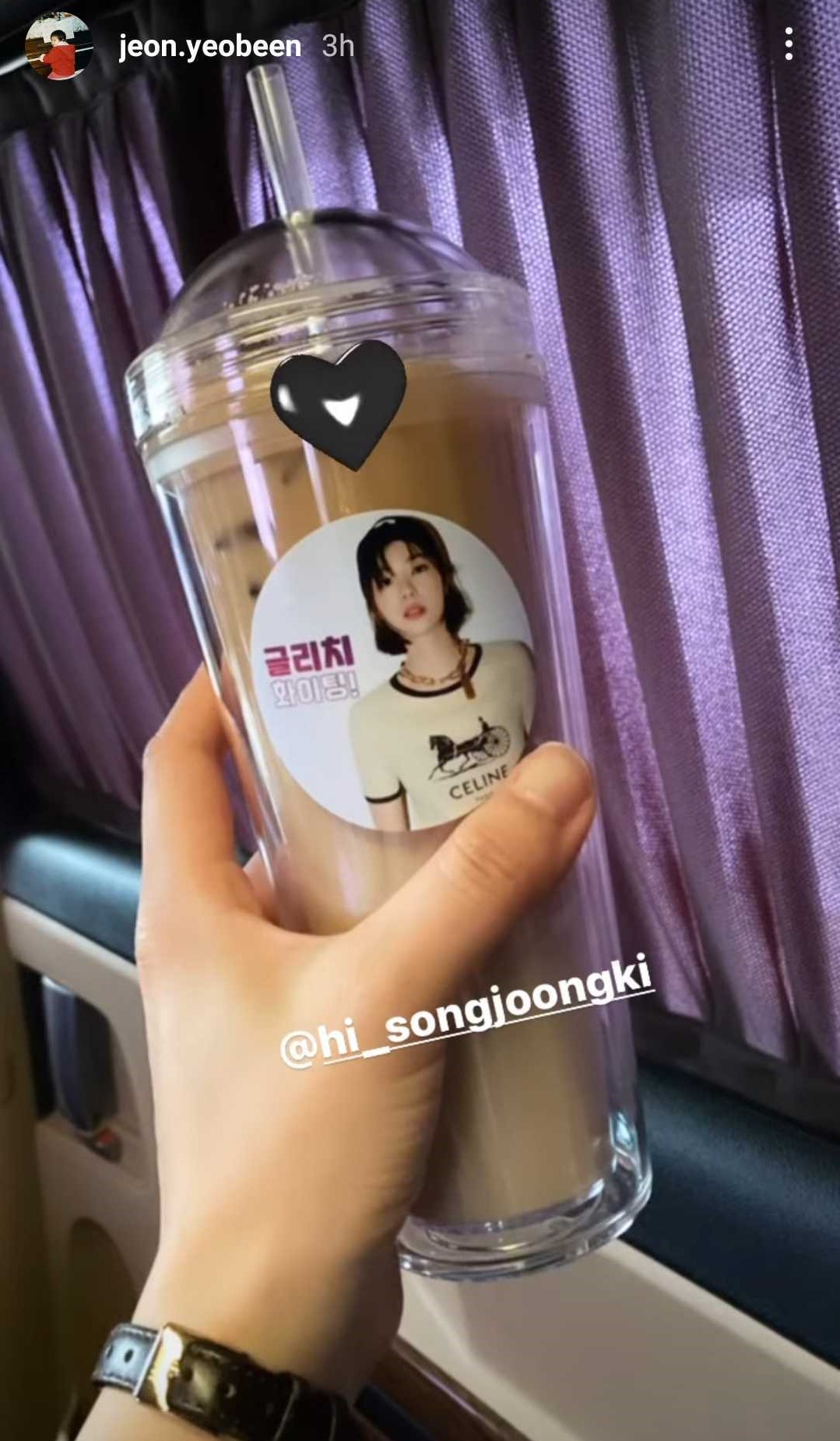 For her final IG story, she shared a pic of a delicious-looking dessert cup that she's holding and wrote "Tea bingsu (Korean shaved ice) for summer." Yum!
ADVERTISMENT - CONTINUE READING BELOW ↓
Of all the days on the calendar, today, July 7, holds a special place in our Vincenzo hearts not only because of Joong Ki's present to Beenie. In episode 20 of the drama, there's a scene where Hong Cha Young asked Vincenzo Cassano: "What if you can never return to Korea? I can visit you instead." In response, our corn salad said: The bridge of birds. You know, on July 7. Magpies and crows form a bridge so that Gyeonu and Ung Nyeo can meet." Being the queen that she is, Cha Young quipped: "In our case, Inzaghi and its friends could form a bridge for us." Coincidence? More like a continuation, if you ask me!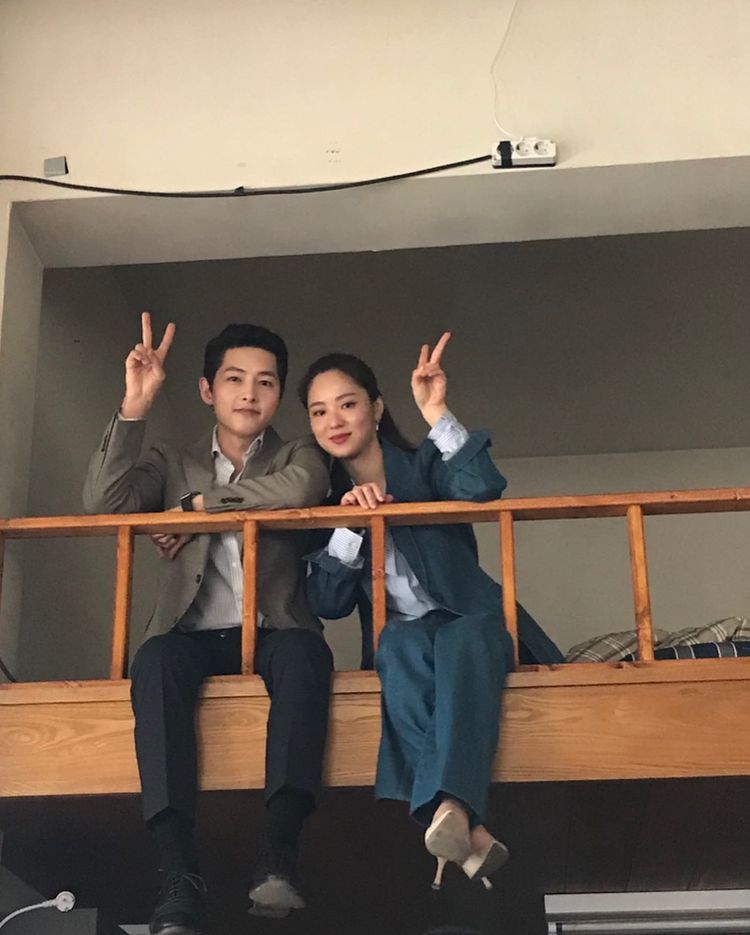 Our ship sailed today, #CenCha and #JeonKi shippers! Congratulations to us. <3 Now if you'll excuse me, I'll be re-watching episodes of Vincenzo on Netflix for the nth time to celebrate this moment.
Follow Hanna on Instagram.