The marital home of ex-couple Song Joong Ki, 34, and Song Hye Kyo, 38, has been demolished.
According to a report by Hong Kong-based news outlet South China Morning Post, it was torn down in February 2020, and will be replaced with a new building by June 2021.
History D&C, the talent management agency that handles Joong Ki's career, released a short statement regarding the report to SBSFunE.
Translated from Korean to English, it read, "We can not confirm anything since it's Joong Ki's private life."
Based on the report of The Korea Herald, Joong Ki bought the luxury house at a posh area in Itaewon around January 2017.

The price then of the two-story property with a basement was 10 billion Korean won or approximately P451 million.
It was rumored to become the love nest of the Song-Song couple after they get married. 
However, Korean news agency Hankook Ilbo reported in June 2019 that, according to neighbors, Joong Ki and Hye Kyo never lived in the house.
ADVERTISMENT - CONTINUE READING BELOW ↓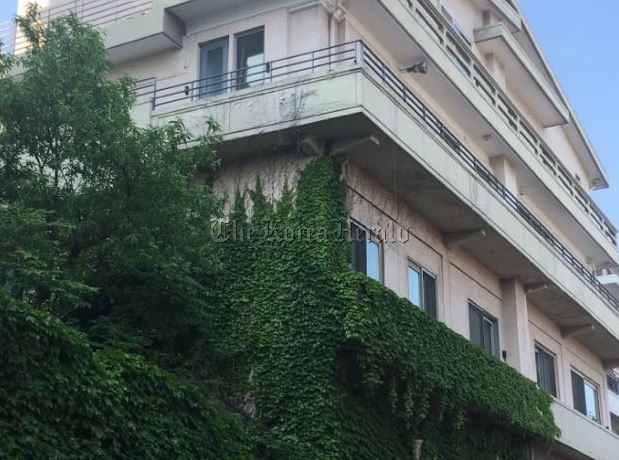 Business and economy website BizHankook, however, confirmed the initial claims of The Korea Herald.
In February, it reported that the property was still under Joong Ki's name, and will be reconstructed into a five-level family house with two upper levels and three basement levels. 

This information was lifted from the building permit posted in front of the property.
ADVERTISMENT - CONTINUE READING BELOW ↓
Recommended Videos
The report also gave more details about Joong-Ki's property: Its land area is 602 square meters, and the total area of the new house will be 998 square meters.
Officials at the site told BizHankook that it took them a while before they received the building permit because additional surveying was needed.

They had to dig another five meters for the additional basement level.
They also had to make sure the nearby buildings would not be affected by their new construction plan.
The building permit was granted on November 16, 2018, around two months after Joong Ki and Hye Kyo reportedly separated.
The same report mentioned that Joong Ki delayed the reconstruction until the division of assets was finalized.
Joong Ki filed for divorce from Hye Kyo on June 26, 2019, one year and eight months after they tied the knot on October 31, 2017.
Their divorce was made official on July 22, 2019.
ADVERTISMENT - CONTINUE READING BELOW ↓
K-UPDATES