Being a fan is a ~wonderful~ thing. Your faves inspire you, and seeing them happy is enough to make you happy, too. To show our appreciation, we'd attend their concerts and fan meets, buy their official merch, or support them on the internet via stan accounts. But some so-called fans take their "love" for their favorites on an extreme level—to the point that they become a threat to their idols. In South Korea, they are called sasaengs.
What is a sasaeng?
When "supporting" an idol or actor turns into an unhealthy obsession, that's when a fan is called a sasaeng. The term translates to "private life" and that's what these intruders are masters of—invading the privacy of their idols. They do this because they want to be recognized. For them, it's a badge of honor when they are remembered by a celebrity. Sasaengs have photos of their idol's passport, their mobile number, and even the mobile number of their idol's family members. 
ADVERTISMENT - CONTINUE READING BELOW ↓
In 2020, Arci Munoz was caught in a controversy after she uploaded an IG story with a caption "Paboritong restaurant ni Jin. Waaah! Super sasaeng mode." This referred to her trip to BTS' Jin's favorite restaurant.  Although she probably didn't mean any harm, netizens reacted because the term she used isn't something to be taken lightly. It's not a word to describe yourself when you love someone so much, because it's actually a pressing issue in the Korean entertainment industry. 
What exactly do sasaengs do?
During concerts, fans get to know more about their idols. For some, they would immediately plan the next event that they're going to attend. But for sasaengs, their night would look like: attending a concert, following their idol's car, sneaking into their hotel, and stealing their private stuff. They'll even go as far as posting the idol's whereabouts on their social media accounts and selling an idol's personal info on the internet.
In a story by The Korea Herald, a K-pop fan described a sasaeng: "There's a difference between waiting at the airport just to see their faces and taking pictures and following them inside the immigration, even to their seats. Sasaengs don't care whether their behavior disturbs artists or not."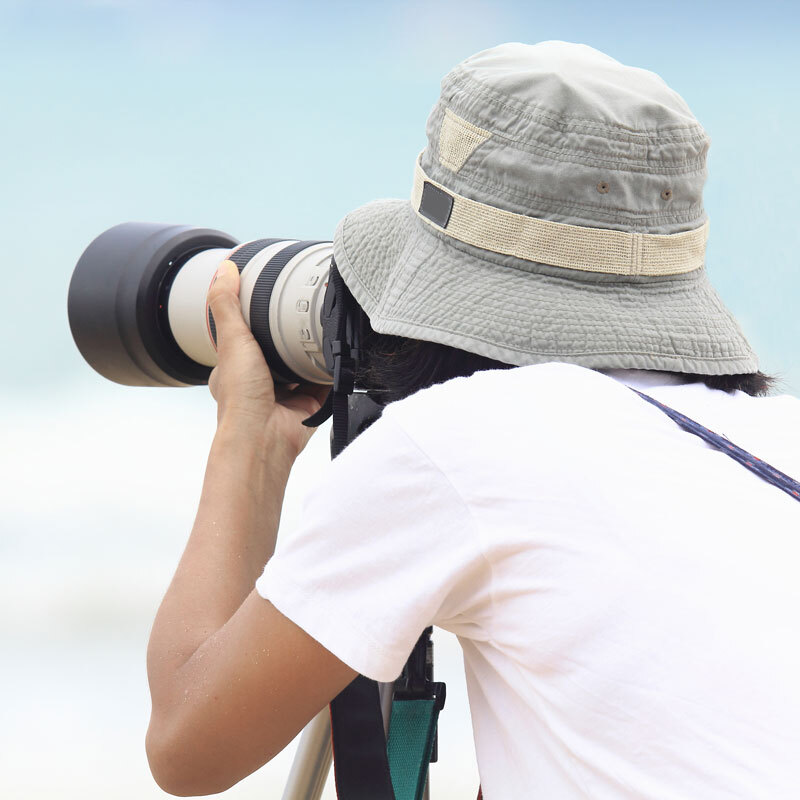 ADVERTISMENT - CONTINUE READING BELOW ↓
How are sasaengs able to do what they do?
Most sasaengs are reportedly well-off, which means that they have the resources to go where their idols are. You would often see them outside a K-pop star's agency, their dorm, or in a restaurant where he or she is dining out with his family and friends. They either have a fellow sasaeng or an entire barkada with them when they do the stalking. For things to move faster, some even rent out a sasaeng taxi and go on a wild chase after their idols.
There are many ways on how a sasaeng can gather information. Social media plays a big role, especially when a celeb posts on his SNS account. This notorious group would track down their location and pass down the info to others. There are also sasaengs who would reportedly get a job where an idol works (entertainment agencies and broadcasting stations): Just so they can get closer to them and have direct access to their data (like their address and schedule).
ADVERTISMENT - CONTINUE READING BELOW ↓
Here are some of the most *shocking* sasaeng cases
I have been a K-pop fan for quite some time and one of the most absurd sasaeng cases I've read is related to EXO's D.O. In 2014, someone posted a photo of his underwear and sold it on the internet. The sasaeng said that she went to the group's dorm herself and that it really belongs to D.O, claiming that there are "...a few hairs on the underwear so you can check the DNA." Insane.
Another outrageous case that I'm sure OG K-pop fans can remember was when a fan of 2PM's Ok Taecyeon wrote a love note to him using her menstrual blood. She posted it online and it says "Ok Taecyeon, you can't live without me." The sasaeng apologized when the photo was spread online. WTF, right!?
Sasaengs are also notorious for crowding in airports. In 2016, GOT7's Jackson Wang was involved in a car accident on his way to the airport in China, after people followed him in cars. BTS' Jungkook was also mobbed by fans in the airport in 2015, and you can see how JK was struggling to get away from them in this clip:
ADVERTISMENT - CONTINUE READING BELOW ↓
Super Junior's Heechul discussed his own horrifying sasaeng stories in a TV show. He said that they would break into their house, hide in the boiler room, and look for the group's underwear so they can take pictures. The sasaengs would even hang their own underwear for Super Junior to see! If you think it stops there, Heechul also revealed: "At that time, our dorms were on the eighth floor of the apartment. We were chilling, wearing just underwear and a t-shirt, and then we got a text saying, 'Donghae's teddy bear underwear is so cute." 
Rapper Zico had to move to a different house because of sasaengs. He said that one time while he was sleeping alone, someone tried to open his door. He initially thought it was the cleaning lady, but it was actually a sasaeng who couldn't get his door lock password right. Zico explained that this experience felt like a nightmare.
ADVERTISMENT - CONTINUE READING BELOW ↓
Whenever there's an opportunity, sasaengs are sure to grab it. Girls' Generation's Taeyeon was almost kidnapped on stage during a performance in 2011. This unbelievable clip is proof and it will leave you bothered:
More recently, TWICE's Nayeon was a victim of a foreign sasaeng who went through great lengths to stalk her. The sasaeng attempted to approach the idol multiple times in the airport even though he was warned by the staff. He even made a scene and raised his voice. Though Nayeon wasn't harmed, she was left shocked and rattled by the incident. Following the this, she was given police protection, and her management, JYP Entertainment, shared that they will take the highest form of legal action agains the stalker. 
The effect of sasaengs on the mental health of K-pop idols
Anyone who experiences these cases is sure to be left scarred. K-pop idols have been battling with the trauma left by sasaengs for years already. Soompi reported D.O's take on fan obsession: "Personally, I even came to develop a victim mentality because of sasaengs. It's so bad that my mood changes even when I see normal fans. Even my personality changed. I was originally shy and cautious but because of sasaengs, I became even more like that." 
ADVERTISMENT - CONTINUE READING BELOW ↓
In an episode of tvN's taxi, Heechul discussed how he became paranoid after his encounter with sasaengs. "Even now, I locked the bathroom door and only use the sitting toilet. Long ago, fans once just threw open the door [when I was using the urinal], and I was traumatized by that experience."
The response of entertainment agencies toward sasaeng cases
To protect the K-pop idols under them, entertainment labels take strong legal action against obsessive fans who cause severe stress to idols and their team. Brave Entertainment, who handles singer Samuel, fired two of his staff members after realizing that they were sasaengs. 
BTS' agency, Big Hit Entertainment, is known for its thorough hiring process to avoid sasaeng cases. An industry source told The Korean Herald that "...it doesn't matter if the applicant is not a BTS fan. Sometimes non-BTS fans are allegedly preferred. Even after they enter the firm, most of them have limited access to BTS members largely due to security issues." It was also said that Big Hit is recognized for "...sharing the blacklist, their social media IDs, and details of their violations such as illegal and excessive photo-taking, illegal ticket sales and booking flight seats to get near the members."
ADVERTISMENT - CONTINUE READING BELOW ↓
K-pop idols speaking up about sasaengs
Korean celebrities also get fed-up with the never-ending harrassment and they are quick to call sasaengs out on social media. G-Dragon once tweeted about them, and told them to stop hiding outside his house. 
During an Instagram live, EXO's Kai gave a warning to sasaengs and their inappropriate behavior. "Also, this is unrelated but it seems like there are sasaengs outside the dorm. I'll call the police. Leave quickly." 
ADVERTISMENT - CONTINUE READING BELOW ↓
BTS' V also opened up about this topic in a live broadcast. He said: "...when people find out in advance [which plane] we are taking and sit in the seats in front of us or next to us. In a place like that, we can't rest comfortably." He also added: "Honestly, I would like for them to stop doing that. It's scary. Yes, it's very scary."
ADVERTISMENT - CONTINUE READING BELOW ↓
There's nothing wrong with ~dedicating your life~ to your favorite K-pop idol or adding fangirling to your lifestyle, because really, don't we all enjoy it? But when your fangirling crosses the line, that's when you can't call yourself a fan anymore. You can cheer for them during concerts or show your support via IG comments, but you also have to know your limits. Let's remember our fangirl days as a happy memory when we get old, not as something we will regret. Just like what Super Junior's Siwon said on Twitter, "Truly loving someone is understanding & caring for them, not invading their privacy, stalking them or spreading baseless rumors about them." 
Follow Hanna on Instagram.