*August 27, 2021 Update* 
Okay royal fans, buckle your seat belts because I've got some pretty exciting news: You'll be getting even more Princess Diana content very soon (eek!) and it's all thanks to the upcoming movie Spencer. The movie, as you probably already guessed, gets its name from Princess Di's maiden name (you know, before she became a princess), and it will focus on a very short yet very important time in Diana's life that changed her life path entirely.
With a beautiful teaser trailer and photos already out in the world, this movie has me wanting to watch it, like, right now. Luckily, we now know that it is for sure set to release later this year! In the meantime, here's absolutely everything we know about Kristen Stewart's Spencer.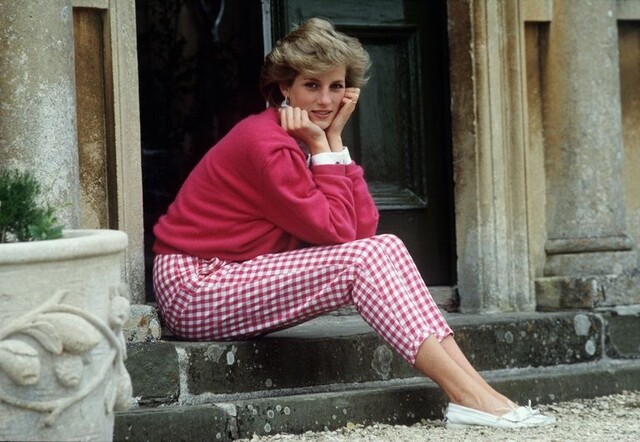 Continue reading below ↓
Recommended Videos
The movie hits theaters November 5. 
The first poster for the movie was recently released, and it's seriously so breathtaking there are no words. Just witness:
The poster also gave the release date of the film, which will be November 5. Before that, a world premiere of the movie will happen in September at the Venice Film Festival, according to Variety.
The Spencer trailer is downright stunning. 
You just KNOW a movie will be good when the teaser features haunting children's choir music. Exhibit A:
A buncha photos came out for our viewing pleasure. 
Because we all want to know what else is happening in production, Neon Pictures decided to be nice to us and deliver a still image of Kristen in full costume.
Not only does she look amazing in the photo (can she please drop her skincare routine?), but what stands out is the pièce de résistance: the iconic sapphire engagement ring that now sits on Kate Middleton's finger. And let me tell you something—the sheer size of that rock is enough to make me stop writing this and run to the closest jeweler and get myself a replica.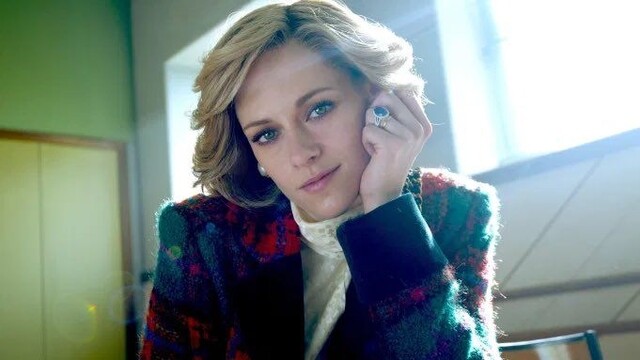 The movie takes place over one very important weekend. 
This isn't another rehashing of Diana's entire whirlwind life and tragic untimely death (although even if it were, I would still watch it). Instead, Spencer focuses on one very important December weekend in the early '90s, when Diana decided that her marriage to Charles was officially over.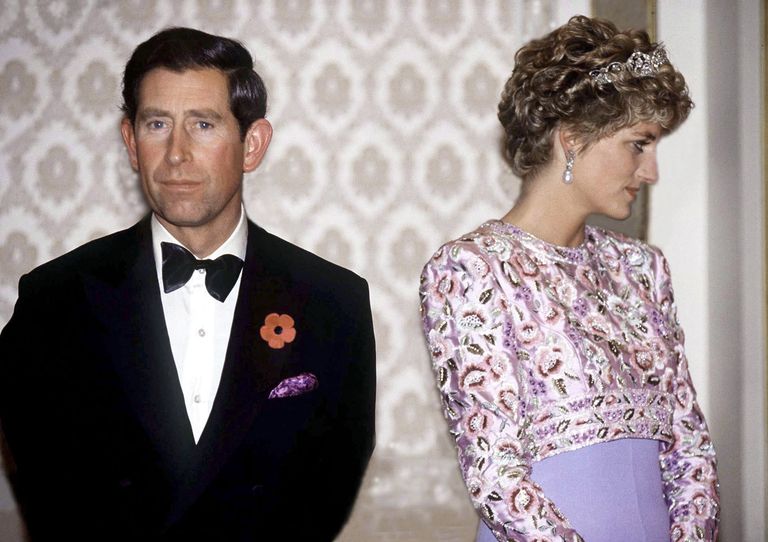 We'll get to see Diana dealing with her empty relationship as well as her unbreakable love for her sons Prince William and Prince Harry, all over the course of three days during one of the last Christmases she spent with the British royal family at their Sandringham estate.