Because of the pandemic, listening to podcasts has become a habit for me, but somehow, it felt like something was...missing. When podcasters mention specific songs, it makes me want to listen to those songs ASAP and I end up missing good old music-oriented radio shows. Well...buckle up because Spotify Philippines' new format allows us to do just that! 
What is Spotify Music + Talk? 
Music + Talk "blends music and spoken-word content into one listening experience." According to Spotify, you can find podcasts under this category by typing in "Music + Talk" on the search bar. Some Filipino shows under the Music + Talk feature are  Makinig Ka Muna With Jim & Saab, Soundtrip With Jugs & Teddy, and Worms Upon A Time: An Itchyworms Podcast.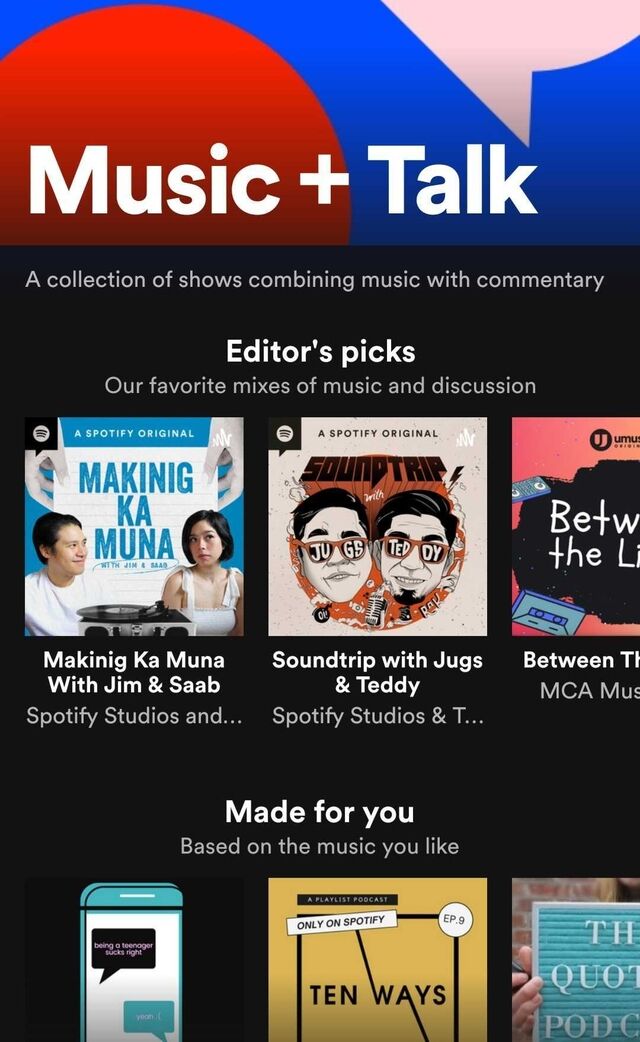 "It's like a radio show you can listen to anytime, anywhere, with any device," Itchyworms' lead vocalist Jugs Jugueta shared during the Music + Talk virtual event. He says that this new audio format allows him to provide "a deeper layer to the meaning behind some legendary songs."
ADVERTISMENT - CONTINUE READING BELOW ↓
"Being passionate about music, we're excited to bring Filipinos on a journey with us, giving them insights into OPM they never knew about. Music + Talk makes it easy for creators to engage listeners on a more personal level and also shine a spotlight on local Filipino musicians." 
When you listen to a Music + Talk podcast, you can actually see which parts of the episode are "music" and which ones are all "talk." Case in point: Makinig Ka Muna's "When Your Boyfriend Has No Ambitions" ep: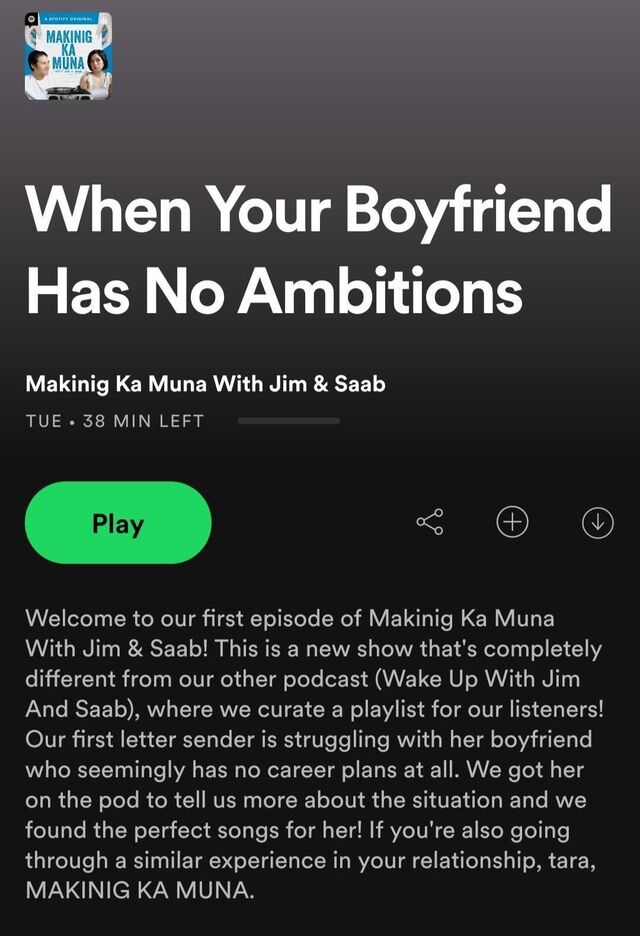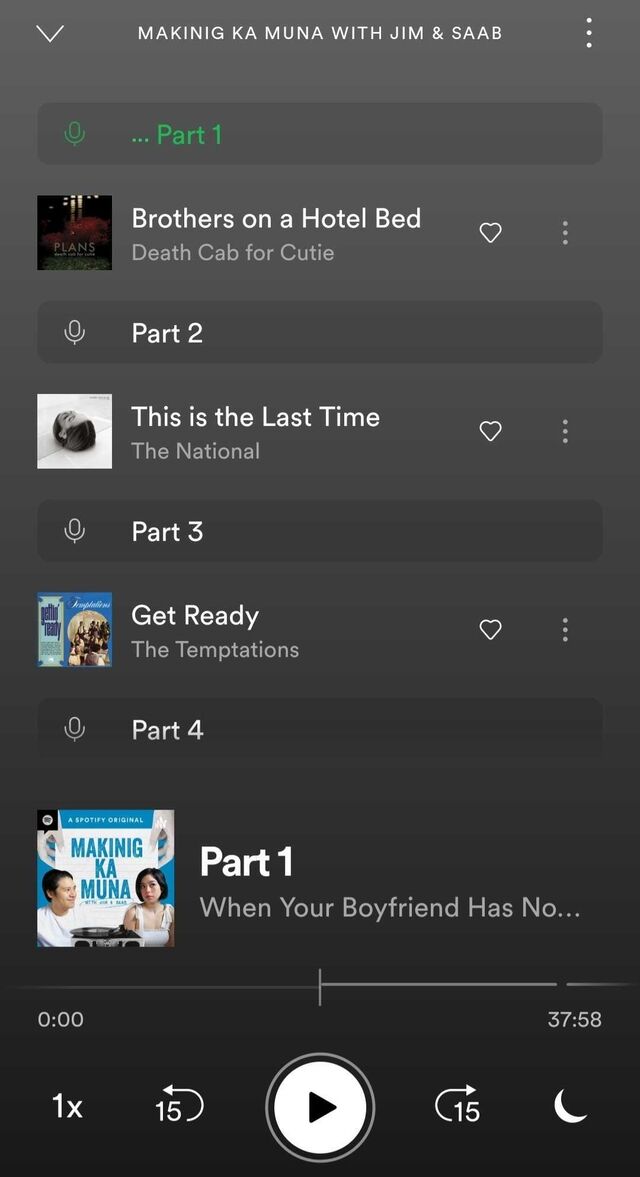 Other Pinoy shows like Ang Walang Kwentang Podcast have *special* Music + Talk episodes now, too!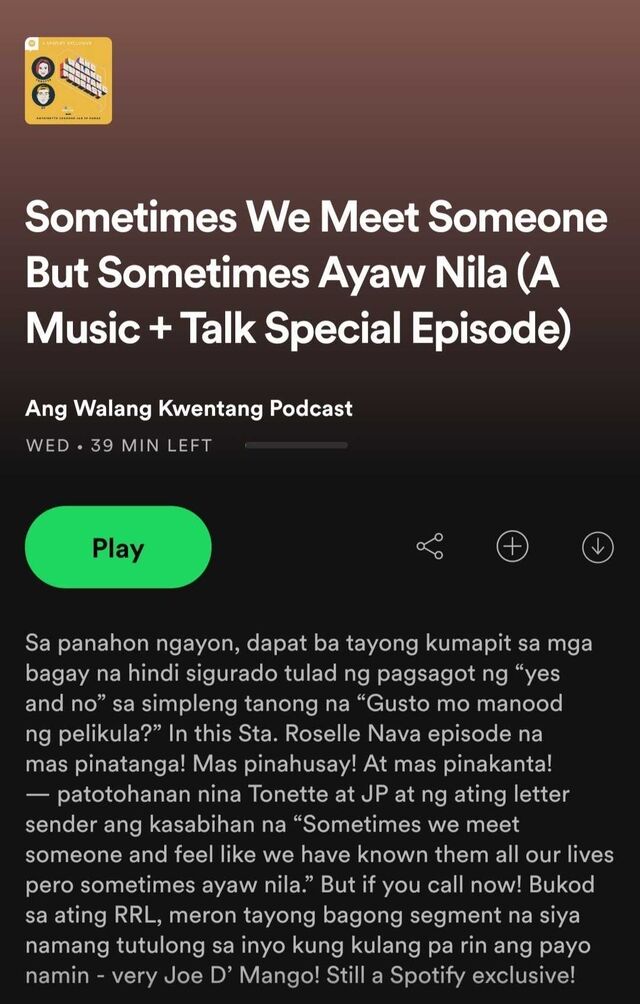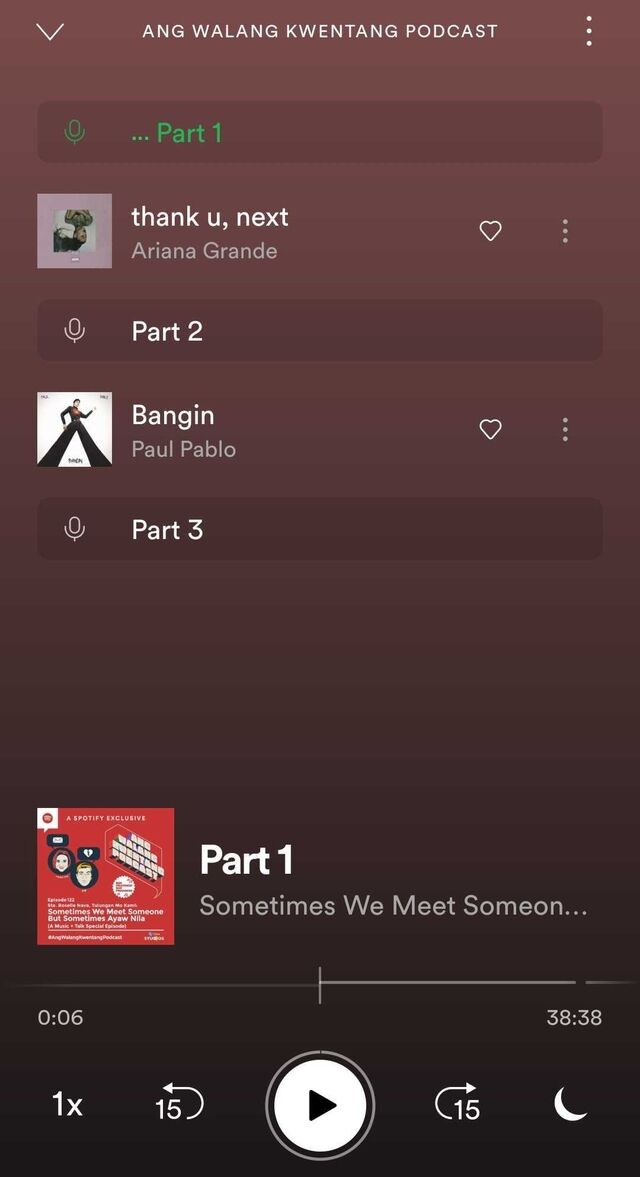 Happy listening, you guys!
READ MORE: 
There's A Website That Literally *Judges* Your Spotify Listening Habits
These Are The Most-Streamed Local Songs + Artists On Spotify This Year
These Are The 10 Most-Streamed Korean OST Tracks On Spotify This Year
ADVERTISMENT - CONTINUE READING BELOW ↓
***
We're officially on Viber! Be part of our growing community and subscribe to Cosmopolitan Philippines now!