If, like us, you've binged Netflix's Squid Game more times than you'd care to admit, you're probably trying to fill that K-drama-shaped hole in your lives. Luckily, the buzz around the hit series hasn't died down yet, and there's plenty of gossip to keep us going until the show returns for a second season. But, as it turns out, Squid Game *almost* ended with just one season, the show's creator has revealed.
Speaking to Entertainment Tonight, director Hwang Dong Hyuk explained there was an alternate ending to the first series, which would have made a follow-up almost impossible. "We actually wrestled between two different scenarios for the ending," he said. "There was one, the other alternate ending, where Gi Hun would get on the plane and leave. And then there was, of course, the one where he would turn back and walk towards the camera."
To recap, the final scene of Squid Game season one sees Gi-hun walking towards a plane to travel to the US where his daughter lives. But, a last-minute phone call changes his mind, and clearly flying off towards his happy ending is off the cards.
ADVERTISMENT - CONTINUE READING BELOW ↓
"We constantly asked ourselves, 'Is it really right for Gi Hun to make the decision to leave and go see his family, to pursue his own happiness?'" the show's creator added, "Is that the right way for us to really propose the question or the message that we wanted to convey through the series?"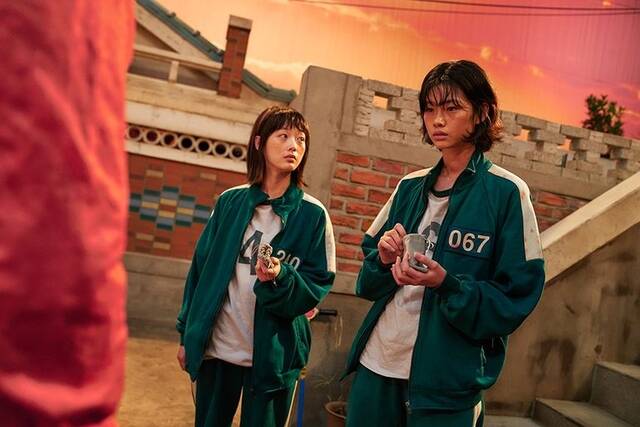 ADVERTISMENT - CONTINUE READING BELOW ↓
Recommended Videos
Dong-hyuk continued: "We came to the conclusion that the question that we wanted to propose cannot be done if he left on the plane. The question that we want to answer—why has the world come to what it is now?—can only be answered or can only be proposed if Gi Hun turned back and walked towards the camera. So that's how we ended up with that ending in the finale."
As for what viewers can expect from the second series, the creator remained relatively tight-lipped. "I've been getting so many comments and questions about season two," he revealed, "I do have the basic storyline in my head [and] I am in the process currently of brainstorming the details, but nothing has been made concrete."
We. Can't. Wait.
***
This article originally appeared on Cosmopolitan.com/uk. Minor edits have been made by the Cosmo.ph editors.
K-UPDATES