WARNING: Major, major spoilers ahead!
If we're going to be very honest, Start-Up was off to a really great start. It had everything that we looked for in a good K-drama—the storyline is well-written, the characters are intriguing, the OST is LSS-worthy. But the finale felt a bit...abrupt. Do you feel us?
Anyway, to help us move on, we've listed down our burning questions about Start-Up. Here we go:
1. What really happened to Dal Mi and In Jae's dad?
We know we're supposed to just assume a tragic ending for Dal Mi's appa, but we really want to know what happened. :( What happened after that bus ride in episode one? Someone tell us! We patiently watched each episode hoping to find out, but we never did! Also, lol at the theories that he was *actually* Alex Kwon—they could pass off as brothers!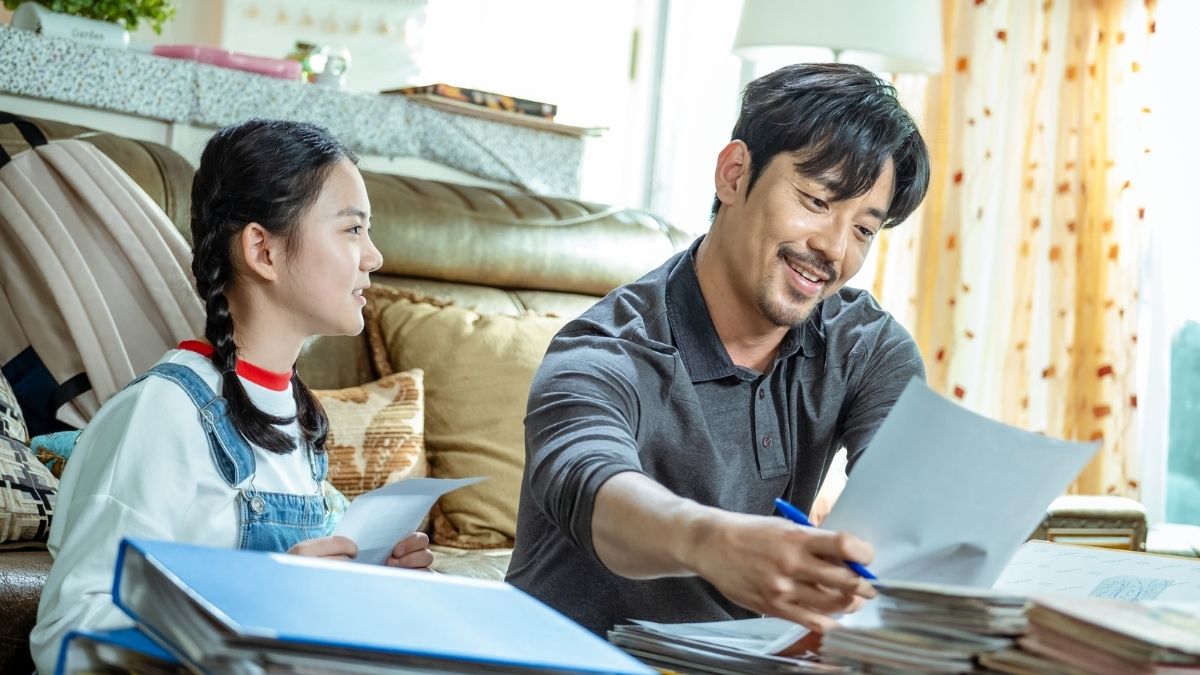 Continue reading below ↓
Recommended Videos
2. Speaking of, what happened to Alex Kwon?
After all that paghahabol kay Do San? Also, the trio didn't bid a formal goodbye to 2STO, lol. They literally just decided on the spot that they were staying in Seoul. We want closure for that part, too. 
3. What's with the *three* cakes that Dal Mi and Do San ordered after being shortlisted in the bidding?
Take note: There were only seven of them. Good day to everyone's sugar level! Also, ano kaya ang lasa ng Berry Cake that Do San and Chul San ~fought~ for? LOL. 
4. Did the twins get what they deserve?
What they did was really awful, even if it was just an attempt! Were they the ones who also hacked the software in Chul San's former company aka the major cause of his stress? (TY to Do San and Yong San for saving the day!)
View this post on Instagram
5. What about In Jae's stepdad and stepbrother? Did they make amends? Plot more revenge? 
This duo didn't disappoint...in disappointing us! Grrr.
6. Why did Dal Mi and In Jae's mom let halmeoni go alone to Ji Pyeong's condo unit in her condition?
Scratch that, Ji Pyeong's condo unit overlooking the Han River pala! Also, bakit niya rin iniwan si halmeoni in the middle of the street when the bench was just a few centimeters away?! Tama ba yern, eomma?? Good thing In Jae came!
7. Why do a lot of viewers dislike Do San's character even if he's the most relatable?
To be fair, what he went through and how he reacted were quite realistic.
View this post on Instagram
8. What's the complete backstory of Yong San's brother?
We were actually waiting for more details on what happened to him! This storyline was so interesting, but we didn't get much out of it. :(
View this post on Instagram
9. Why is Ji Pyeong's ending so *cruel*?
He had a rough childhood, he grew up alone, and he still didn't get the happiness he deserved in the end. What if his ending were similar to Itaewon Class' Soo Ah?! 
View this post on Instagram
10. Why was Dal Mi and Ji Pyeong's ~*closure*~ so...unsatisfying?
The story of exchanging letters in their childhood was a key point in the drama! And then it ended with an "Okay?" "Okay." Okay!!!
11. Bakit laging may neck pillow si Yoon Sun Hak sunbaenim?
Sana all consistent. 
12. Was Ji Pyeong invited to Do San and Dal Mi's wedding? 
Follow-up question: Did he accept the invitation if ever??? Also, Dal Mi's dress looks stunning AF! But the price...
View this post on Instagram
13. What if Dal Mi didn't end up with anyone?
Imagine if the story focused on the growth of start-ups (with just the right hint of kilig here and there), will it be more fun to watch kaya? We'd love to stan a strong female lead in a K-drama!
View this post on Instagram
14. What happened to the letters? 
It was the highlight of the story! Daming away about them! Where'd they go?!
15. Did In Jae fall for anyone?
We love our strong, independent woman! But what if she ended up with Yong San? Remember that ~moment~ when they talked to each other??? Haay. At least in another life (aka K-drama), our In Jae - Yong San fantasy will come true! 
What are your thoughts on Start-Up's finale? Let us know in the comments section!
Follow Hanna on Instagram.