Because we all love Kim Seon Ho as Han Ji Pyeong in Start-Up, we can't help but see ~fragments~ of that series in his latest project, Hometown Cha-Cha-Cha. Maybe it's just us or...maybe the healing drama's writer, Shin Ha Eun, is on #TeamGoodBoy! You've probably noticed some of these easter eggs so let's talk about them, shall we?
Here are all the Start-Up references in Hometown Cha-Cha-Cha so far:
1. Doo Shik's love for grandmothers
Seon Ho's characters in Start-Up and Hometown Cha-Cha-Cha may be completely different (one is a no-nonsense team leader while the other is a social butterfly who's the master-of-all-trades) but one thing they have in common is that they're both a halmeoni's favorite. They would do anything for the grandmas they grew up with—no questions asked—that's why they're so loved in return. Mrs. Choi (Kim Hae Sook) found Ji Pyeong wandering the streets on a rainy night, while Mrs. Gam Ri (Kim Young Ok) took care of Doo Shik when his grandfather passed away.
ADVERTISMENT - CONTINUE READING BELOW ↓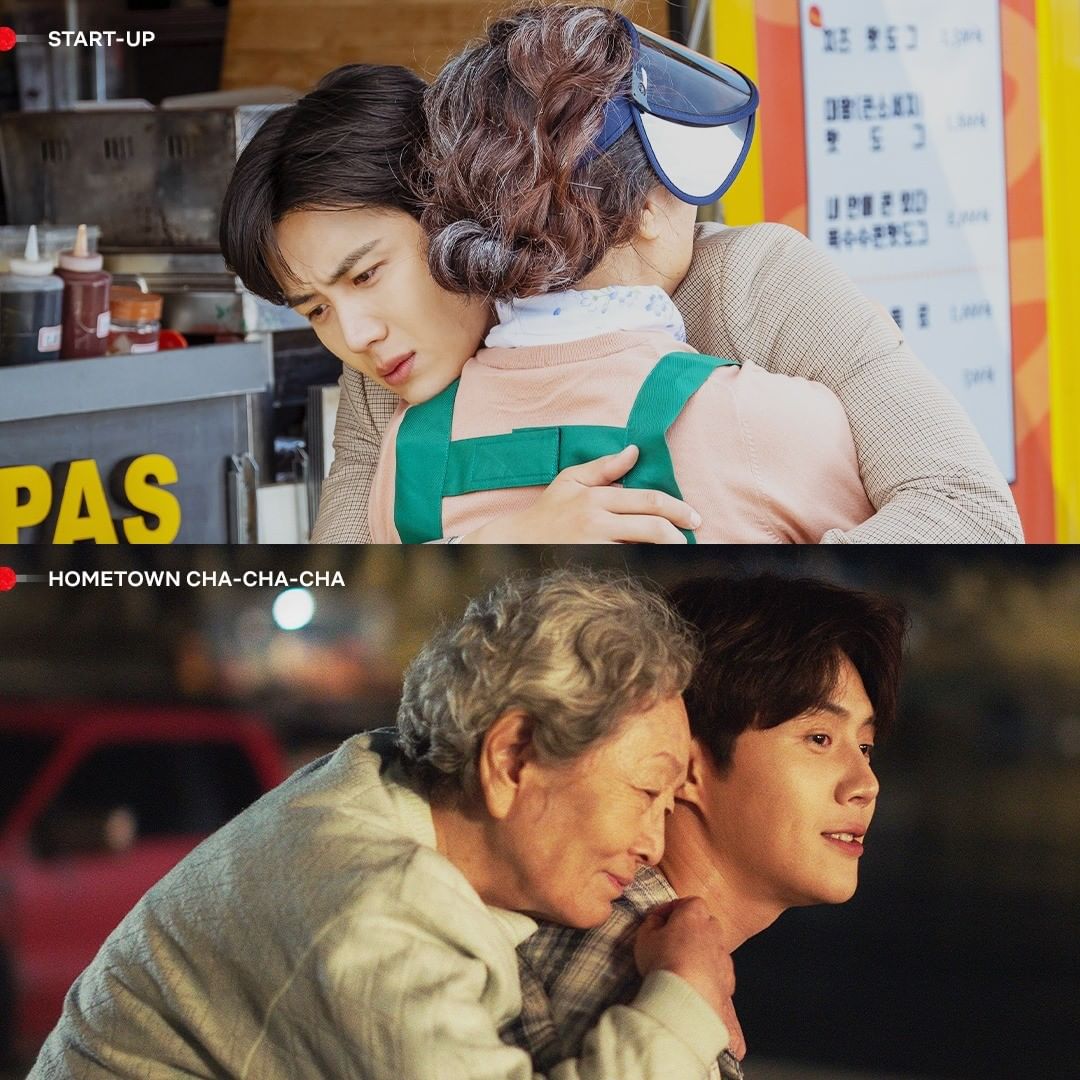 2. When Doo Shik fell asleep in Hye Jin's car
We can't help but smile because finally, pinili na ang ating good boy (well, as what we've seen in the recent episodes. Writernim, please don't disappoint us, huhu)! In Start-Up, Dal Mi (Bae Suzy) went to a faraway place to persuade a potential investor. It was Ji Pyeong who drove her back to Sandbox and we saw Dal Mi sleeping in his car. In Hometown Cha-Cha-Cha, Hye Jin (Shin Min Ah) and Doo Shik went to Seoul for individual reasons (and to bring the halmeonis to the city) and during their drive home, Doo Shik fell asleep while Hye Jin is behind the wheel.
3. That fireworks scene
After performing like a K-pop group for Ju Ri (Kim Min Seo) during the Lighthouse Singing Contest, Hye Jin looked for her BFF, Mi Seon (Gong Min Jung), and she bumped into Doo Shik. All of a sudden, there was a fireworks display where Hye Jin said "It's really pretty," and our boy was completely charmed by her. Although it was not Ji Pyeong who was smitten in Start-Up, remember that night when Dal Mi and Do San (Nam Joo Hyuk) finally met and they drove over a bridge overlooking Sandbox? Dal Mi said "Yeppeuda (pretty)" when she saw the fireworks and Do San found himself looking at her. Kilig!
ADVERTISMENT - CONTINUE READING BELOW ↓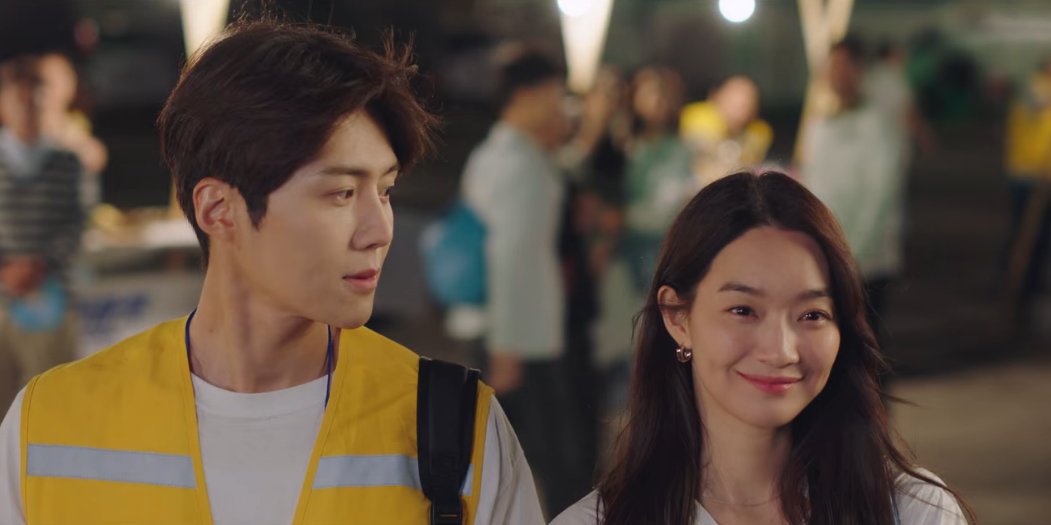 ADVERTISMENT - CONTINUE READING BELOW ↓
4. When Doo Shik talked about self-driving cars
This one's a direct reference to Start-Up, LOL! In episode five, Doo Shik met Sung Hyun (Lee Sang Yi), the variety show producer (or mukbang star, according to Doo Shik. Haha!) who got lost while driving and ended up in Gongjin. In response to his story, Doo Shik said: "I hope self-driving cars will be available soon." If those words ring a bell, that's because there's a self-driving car created by Samsan Tech in Start-Up, and it's called Tarzan! We see what you did there, writernim. ;)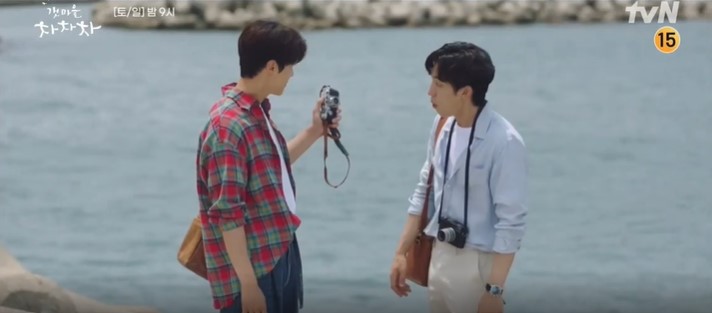 ADVERTISMENT - CONTINUE READING BELOW ↓
5. Doo Shik as a Math Olympiad
Hye Jin kinda underestimated Doo Shik at first because of his multiple part-time jobs, and she was shocked when she found out that he's actually a Seoul National University graduate! He's really intelligent since childhood and was even a Math Olympiad. We also have another ace in Mathematics from Start-Up and it's none other than Do San! I mean, out of all the subjects, writernim really picked Math, 'no?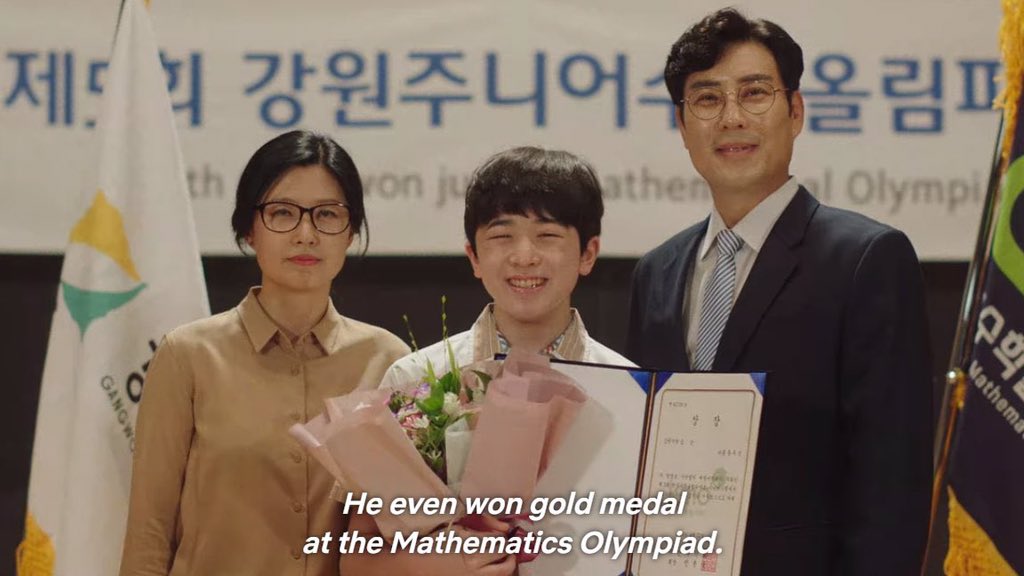 ADVERTISMENT - CONTINUE READING BELOW ↓
Bonus: A happy Doo Shik under the pouring rain
This reminds us of Ji Pyeong, but with different ~feelings.~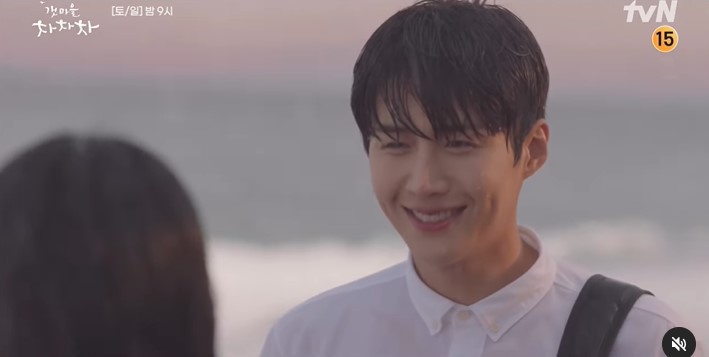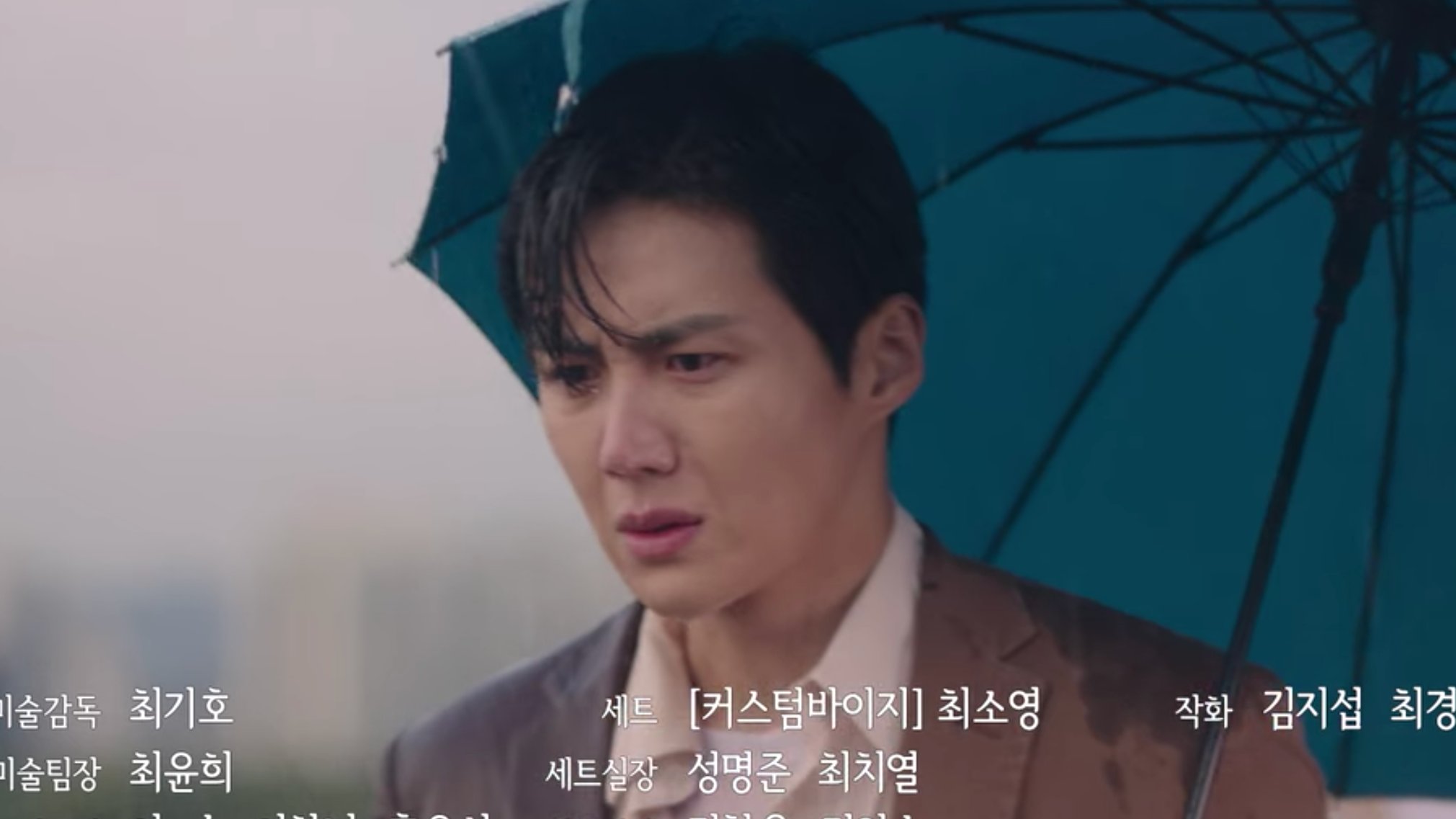 ADVERTISMENT - CONTINUE READING BELOW ↓
And another bonus: The featured "Staff" shirt
Doo Shik did not wear it (the coordinators of the Lighthouse Singing Contest did!) but our good boy definitely came to mind.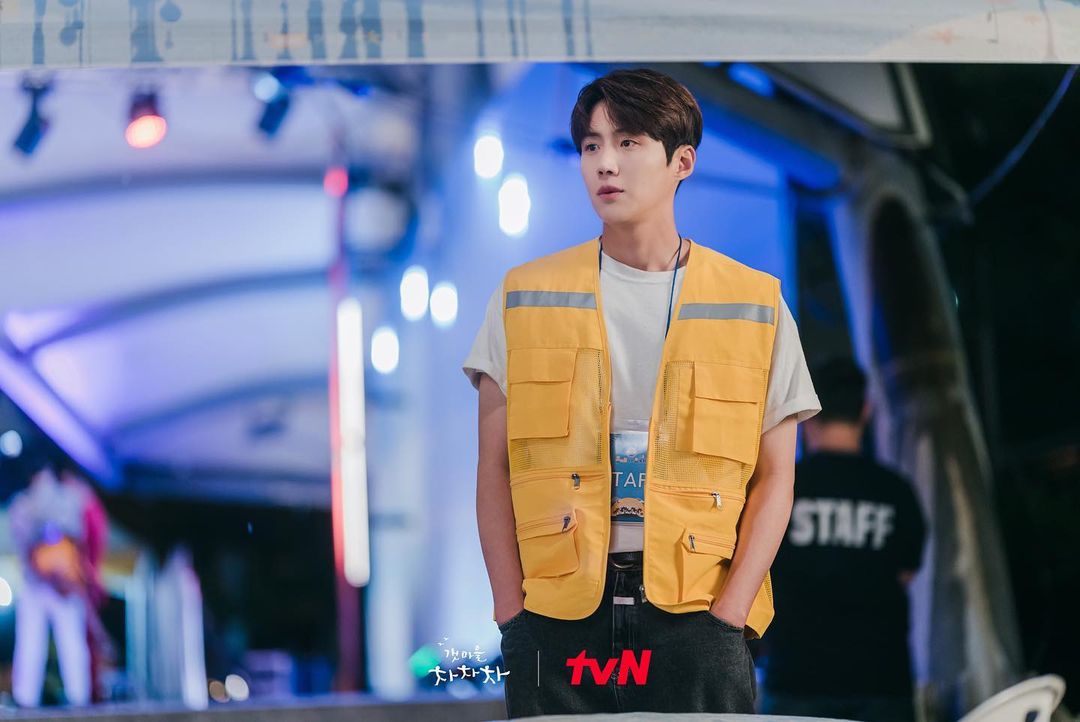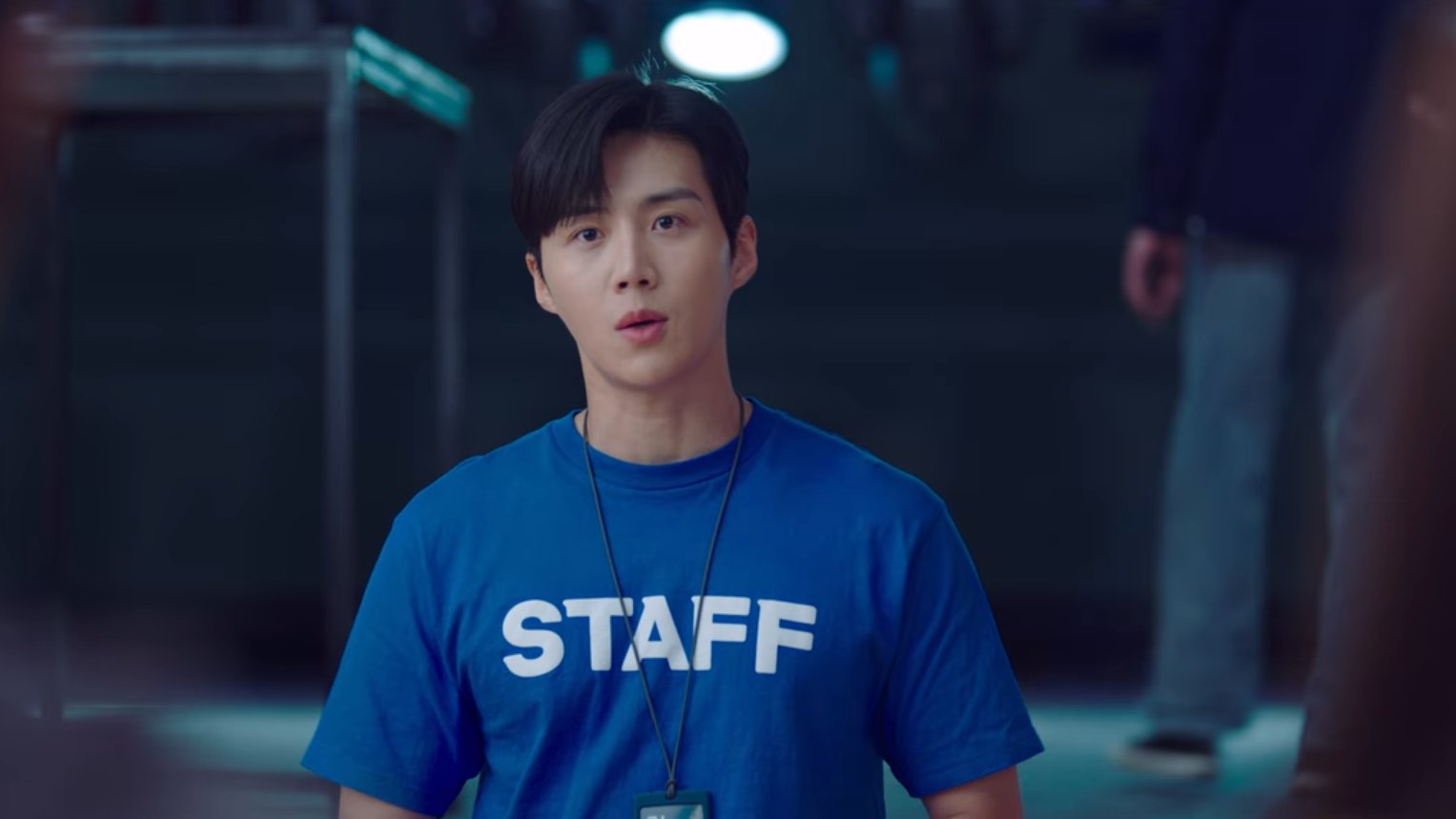 ADVERTISMENT - CONTINUE READING BELOW ↓
You can watch new episodes of Hometown Cha-Cha-Cha on Netflix every Saturday and Sunday at 10 p.m.
Follow Hanna on Instagram.
MORE HOMETOWN CHA-CHA-CHA CONTENT WAITING FOR YOU:
'Hometown Cha-Cha-Cha' Makes My Heart So, So Happy Every Week, Here's Why
Wow, Kim Seon Ho Learned How To Surf For His Role In 'Hometown Cha-Cha-Cha'
All The Familiar Faces In 'Hometown Cha-Cha-Cha' And Where You've Seen Them Before