The Korean movie Sweet & Sour premiered on Netflix earlier this month and boy, were we mindblown! The storyline is pretty easy to understand (it was also hilarious!) UNTIL WE REACHED THE ENDING. It's one plot twist that we never saw coming! But TBH, the last few minutes made us confused and had us hitting the replay button many times, LOL. Akala namin naging fantasy na bigla yung genre!
While we were busy thinking about Jang Hyuk (the OG one)'s poor choices, we spotted a number of familiar faces in this movie! So, to end your "Teka nakita ko na 'to sa isang K-drama!" feelings, here are six Sweet & Sour actors and where you've seen them before:
Sweet And Sour Cast Members And The Dramas They Starred In
Jang Ki Yong as Jang Hyuk
As the lead actor of the film, Jang Ki Yong plays Jang Hyuk, an engineer who was sent to a well-known company in Seoul. He accepted his former supervisor's offer even if it means commuting for hours from Incheon. On his first day at work, Jang Hyuk meets another new employee named Bo Yeong. Let's just say that those nights spent rendering overtime at work...resulted in something else.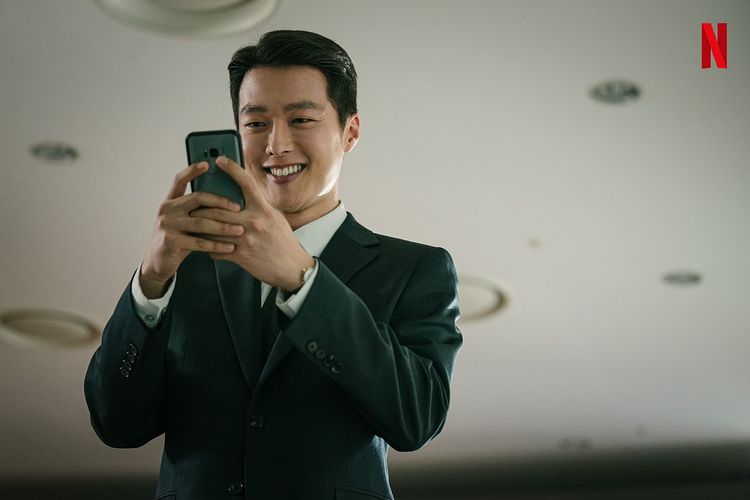 Jang Ki Yong made his career debut as a model in 2012 and entered the drama industry in 2014, where he appeared in It's Okay That's Love. The following years, he became extra busy as he was cast in multiple projects: The Liar And His Lover, My Mister, Come And Hug Me, Search: WWW, and Born Again, to name a few. Currently, Ki Yong is starring in the rom-com fantasy drama My Roommate Is A Gumiho as a...gumiho! He's also set to lead the series Now We Are Breaking Up alongside Hallyu queen Song Hye Kyo. 
Continue reading below ↓
Recommended Videos
Chae Soo Bin as Da Eun
Da Eun is Jang Hyuk's girlfriend who is a nurse. Like him, she often works long hours and is tired when she comes home. After a few weeks into his new job, Da Eun is suspicious of Jang Hyuk working overtime almost every day. His cold personality toward her added more pain to her already aching heart, and she found comfort in one of her patients.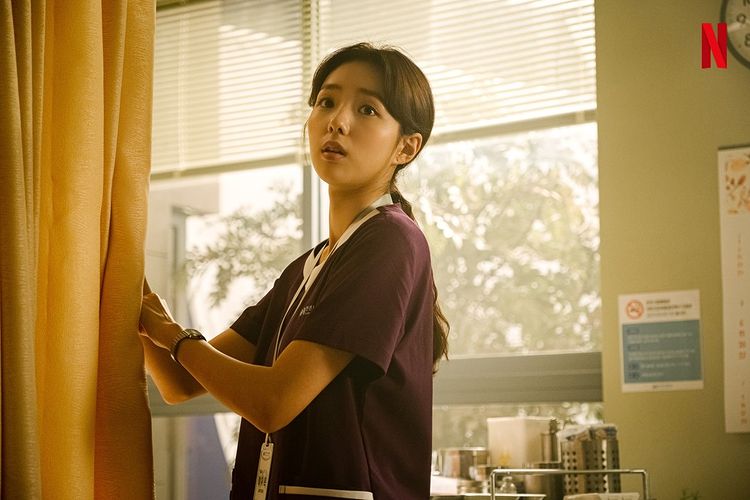 You will remember Chae Soo Bin for her role in the romantic sci-fi series I Am Not A Robot! She was also in the melodrama Where Stars Land where she starred opposite Lee Je Hoon. For her most recent project, Soo Bin was in A Piece Of Your Mind as an optimistic recording engineer. You have seen her in Strongest Deliveryman, Love In The Moonlight, and Spy, too!
Krystal Jung as Bo Yeong
Competitive and confident with a sleek sense of fashion—that's how you can describe Bo Yeong! She's the other new employee aside from Jang Hyuk and she got romantically involved with him after they became project partners at work.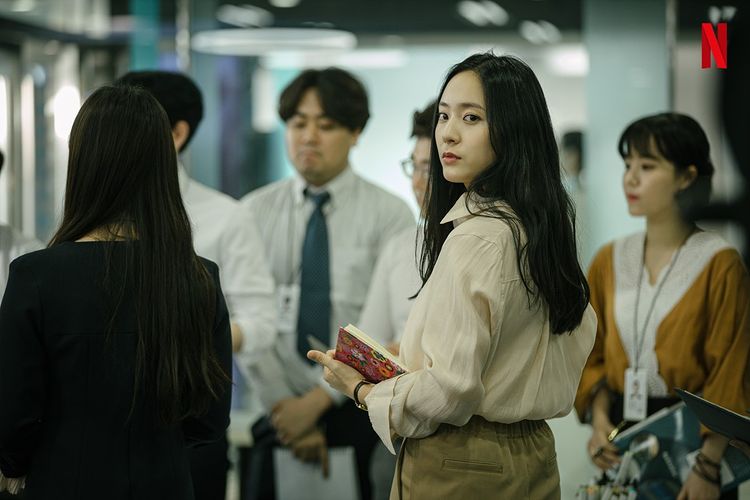 Before she became a mainstay in K-dramas, Krystal Jung first impressed us with her K-pop idol skills as a member of the group, f(x). She later tried her hand in acting and appeared in series like The Heirs, The Bride Of Habaek, Prison Playbook, Player, Police Class, and Search. 
Lee Woo Je as Jang Hyuk
The ~other~ Jang Hyuk is a cuddly Hepatitis B patient who met Da Eun when he was hospitalized. Our girl was extra *sweet* to him, reason why he fell head over heels for her. One of the romantic scenes that we love was when Jang Hyuk would profess his love for Da Eun using his mobile phone!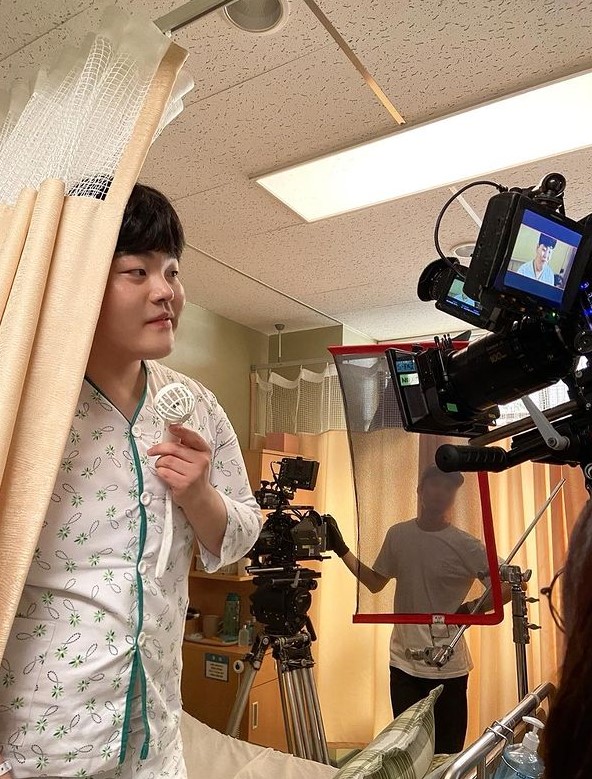 Sobrang familiar ba ni Lee Woo Je? Like he appeared in a recent K-drama? Your hunch is right! The actor is part of the webtoon-based drama True Beauty as Kim Cho Rong, aka Han Seojun (Hwang In Yeop)'s loyal BFF. You have also seen him in Extraordinary You and Go Back Couple.
Yoon Byung Hee, Jo Han Chul, and Lee Seung Won as hospital patients
It's a Vincenzo reunion! Actors Yoon Byung Hee and Jo Han Chul were cast in the Song Joong Ki-led Netflix series as the reliable Mr. Nam and the Wusang CEO, Han Seung Hyuk. On the other hand, Lee Seung Won was recently featured in the period drama, Royal Secret Agent. Byung Hee and Han Chul both have a lot of K-dramas under their belt and you can find them here.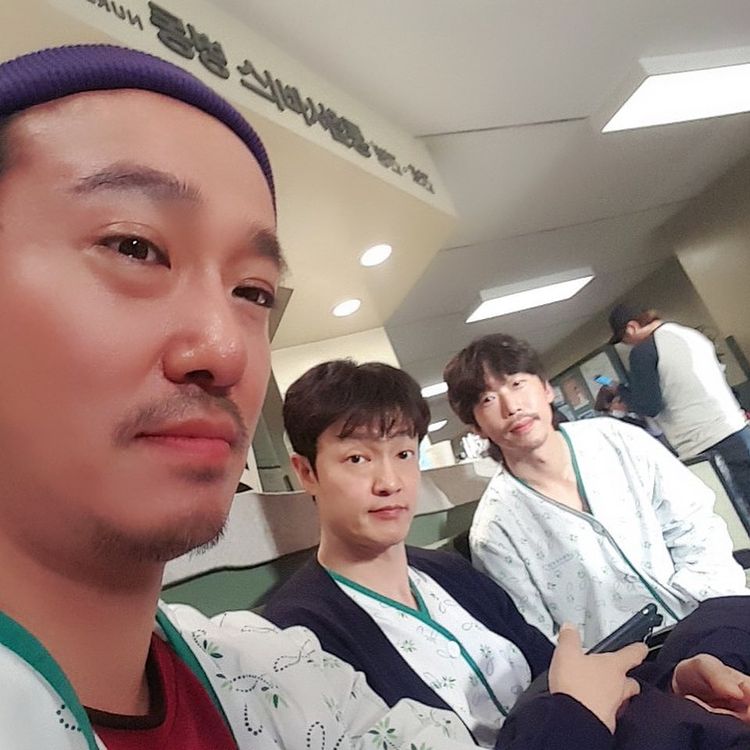 Follow Hanna on Instagram
K-UPDATES