WARNING: *Major* spoilers ahead for Tale Of The Nine-Tailed! Don't read if you haven't seen the latest episodes yet.
After going on a one-week ~hiatus~, Tale Of The Nine-Tailed is back! It gave us time to recover from the events of the recent episodes (phew), and we can't wait to see what happens to Yi Yeon (Lee Dong Wook), Yi Rang (Kim Bum), and Ji Ah (Jo Bo Ah) next. Here's a recap of the intense scenes from Episode 11 and 12: 
The Seogyeong Traitor (Uhm Hyo Sup) tells Yi Rang to bring Yi Yeon to him, or else he'll die. For a few nerve-wracking moments, we are led to believe that Yi Rang *actually* poisons his brother, but they actually switched places (remember how gumihos can shape-shift?) to trick the Seogyeong Traitor! Yi Rang is freed from his debt and Yi Yeon now has the ground cherries. 
Ji Ah is finally reunited with her parents, just as Yi Yeon promised. No kidding, I cried during their super emotional reunion. Her parents even invite Yi Yeon for a *pretty awkward* dinner, and he barely survives. Ji Ah also presents him with a couple ring! SERIOUSLY, guys. Cheesy but cute. 
Yoo Ri (Kim Yong Ji) is hypnotized by Imoogi...and she attacks Yi Rang! The only way to save Yi Rang is to give him one of those ground cherries, but Yi Yeon's not allowed to do that. Yoo Ri is devastated and obviously racked with guilt, and she's determined to save Yi Rang. 
Imoogi (Lee Tae Ri) tricks Ji Ah into going on a date with him, but she's pretty confident since Yi Yeon has a plan to defeat him by using a ritual. There's one tiny problem: Remember that important part of Imoogi that's inside Ji Ah's body? Yeah, Yi Yeon has to kill THAT instead. 
ADVERTISMENT - CONTINUE READING BELOW ↓
Here are all the heartstopping moments to look forward to in Episode 13, based on the teaser:
1. Yi Yeon and Ji Ah make the most of her "remaining time" as herself: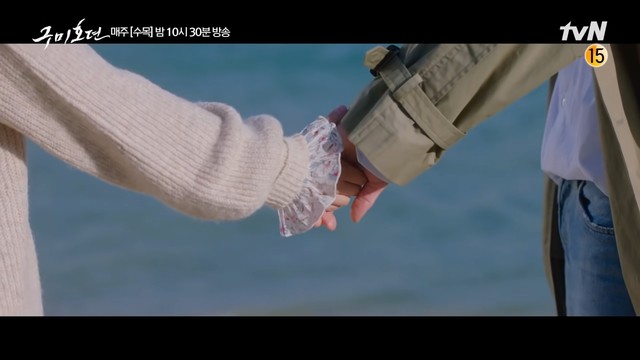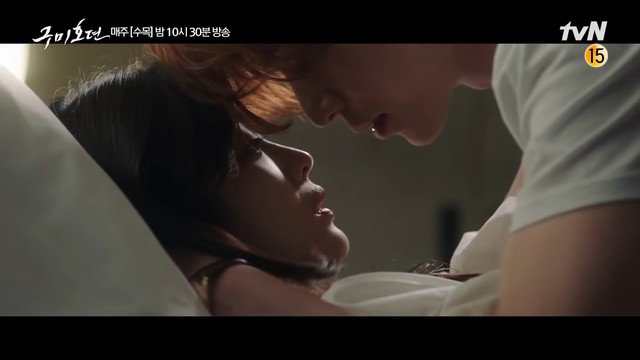 ADVERTISMENT - CONTINUE READING BELOW ↓
Recommended Videos
2. OMG, Yoo Ri tells Imoogi to take her life to save Yi Rang! We legit see drops of blood.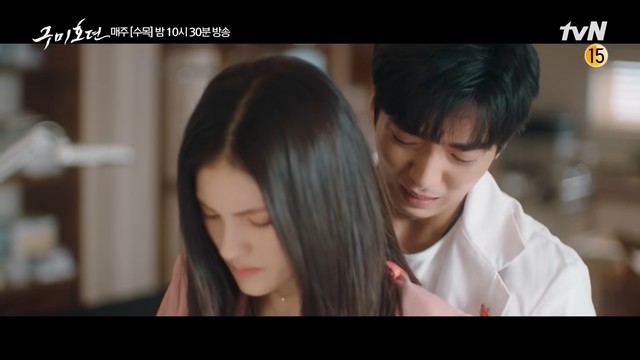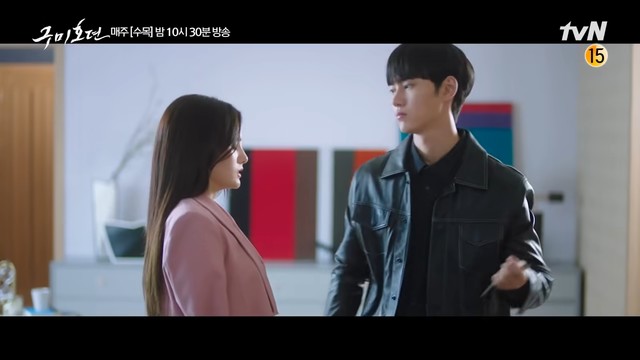 ADVERTISMENT - CONTINUE READING BELOW ↓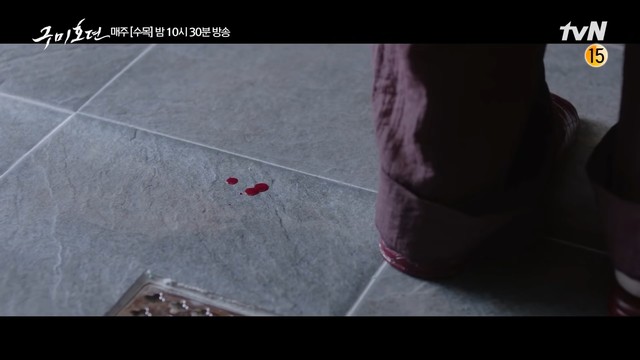 3. Yi Rang finally wakes up! PLEASE TELL ME YOO RI DIDN'T REALLY DIE.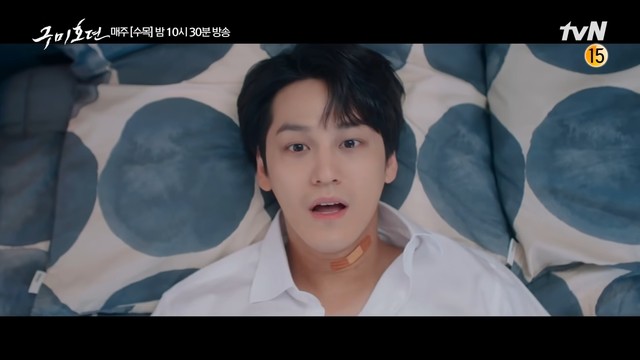 ADVERTISMENT - CONTINUE READING BELOW ↓
4. Yi Yeon swears that he will "put an end to this tedious fight for good."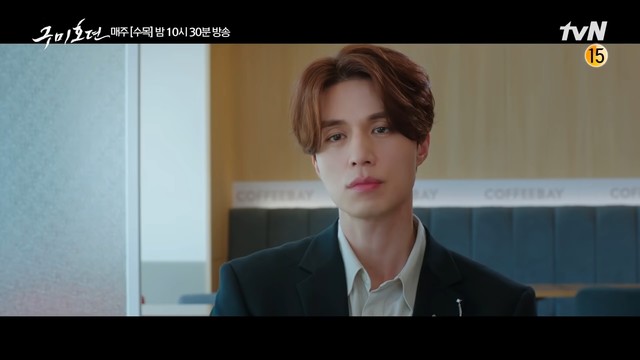 5. We are introduced to a dagger that can defeat Imoogi! Thank goodness.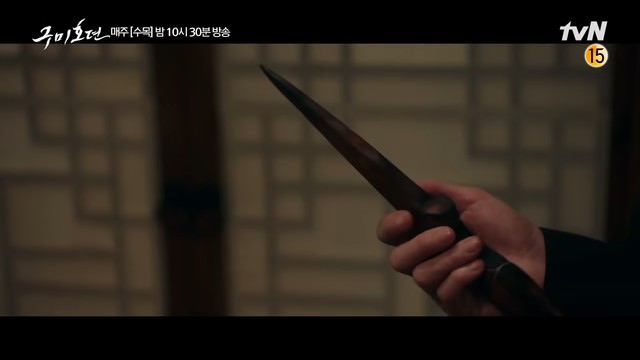 ADVERTISMENT - CONTINUE READING BELOW ↓
6. Yi Yeon confronts Granny and says, "No one can take Ji Ah away."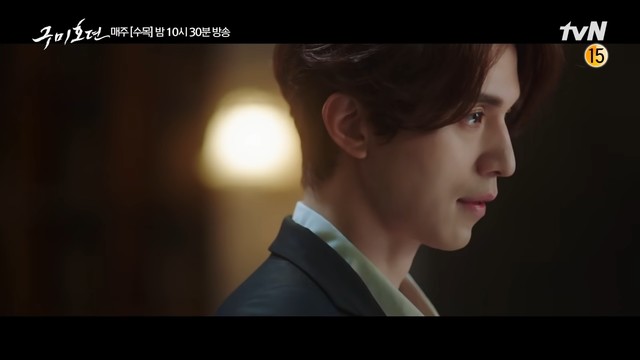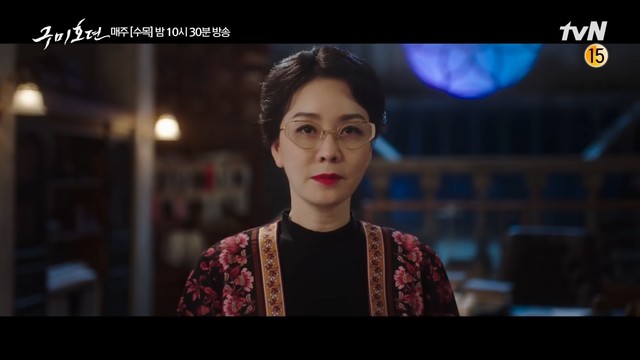 ADVERTISMENT - CONTINUE READING BELOW ↓
The show has a spin-off series called The Untold Story Of Tale Of The Nine-Tailed, and it's going to have three episodes! Tale Of The Nine-Tailed is available for streaming on iQIYI and Viu, with new episodes every Thursday and Friday.
***
We're officially on Viber! Be part of our growing community and subscribe to Cosmopolitan Philippines now!
Follow Lily on Instagram.
K-UPDATES