WARNING: *Major* spoilers ahead for Tale Of The Nine-Tailed! Don't read if you haven't seen the latest episodes yet.
We're down to the last two episodes of Tale Of The Nine-Tailed and TBH we're not ready to find out if it's going to have a sad OR happy ending! K-drama gods, we are begging you to just let Yi Yeon (Lee Dong Wook) and Ji Ah (Jo Bo Ah) be happy together and for Yi Rang (Kim Bum) to finally be surrounded by his loved ones. At this point, we would even let Imoogi (Lee Tae Ri) receive a not-so-harsh punishment, just to keep the peace! Here's a rundown of all the important details from last week's episodes: 
Because they just want to be together and escape life for a bit, Yi Yeon and Ji Ah do some role-playing *wink wink*, go to the beach, and pretend they're a married couple. But they can't act like that the problem's not there: Imoogi Part One warns Ji Ah that her body is "a ticking time bomb" and that Imoogi Part Two, which is inside her, will eventually kill Yi Yeon with her own hands.
Remember Imoogi's threat: "Soon after, a virus will spread. No one will ever be happy again?" He goes on a killing spree and a contagious disease starts spreading all over the city. The victims even throw up snake eggs! 
Yi Yeon discovers how Imoogi jumps from one body to another, and he pretends to team up with Imoogi Part One to "kill" Granny so Imoogi can be the gatekeeper of Samdo River instead. Of course, it's just a trap and Yi Yeon plans to sacrifice himself so that Ji Ah can live. They have one ~last~ meal together and she makes so many plans for their future, unaware that he's planning to leave her.
Yoo Ri (Kim Yong Ji) makes a deal with Imoogi to save Yi Rang's life and he takes her with him as a hostage. She kisses Shin Joo (Hwang Hee) goodbye and officially breaks up with him, but he sees right through her. They also have an intense fight after she is forced to trick him to save his life. 
Yi Rang is determined to save his brother and set Yoo Ri free, but he discovers that Yi Yeon is on a "suicide mission." Yi Rang also frees the Seogyeong Traitor (Uhm Hyo Sup) from prison and the old man, who is suffering from the plague, visits Ji Ah with a gun and says he will "end things himself." We actually hear several gunshots by the end of Episode 14!
ADVERTISMENT - CONTINUE READING BELOW ↓
Are your ~emotions~ ready? Here are all the heart-stopping moments that will take place in the final episodes.
1. We see Ji Ah holding a gun to her head as Yi Yeon says, "She'll try to save me instead of herself again."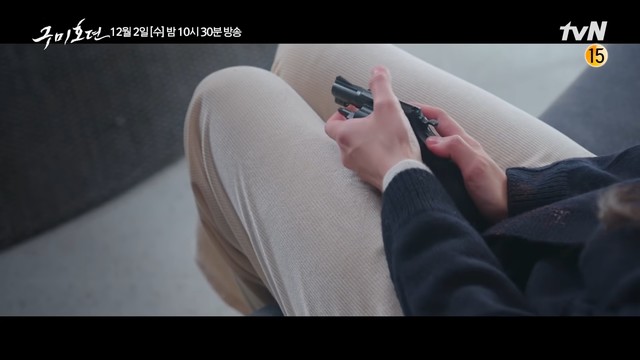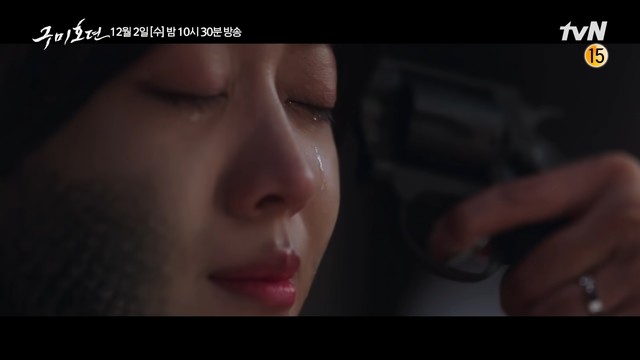 ADVERTISMENT - CONTINUE READING BELOW ↓
Recommended Videos
2. Yi Yeon and Shin Joo have an emotional convo as he (probably) reveals his true plan.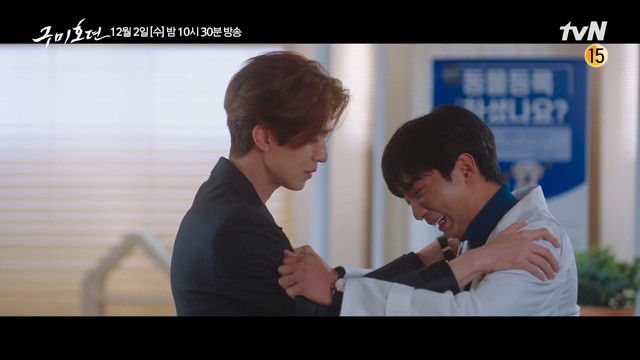 3. Ji Ah promises to wait for Yi Yeon, just like he did for her.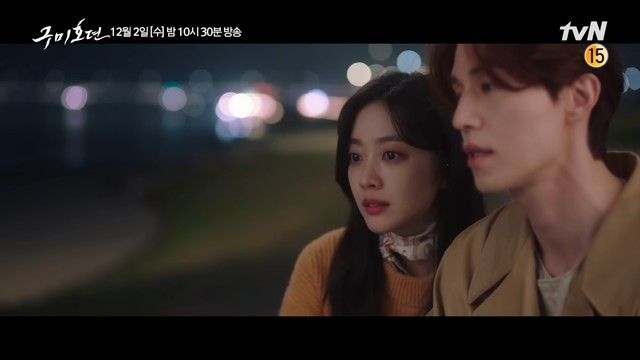 ADVERTISMENT - CONTINUE READING BELOW ↓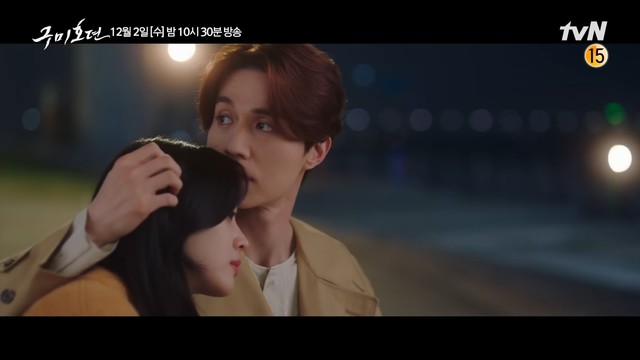 4. Meanwhile, it looks like Yi Rang and Ji Ah are *hatching* their own plan!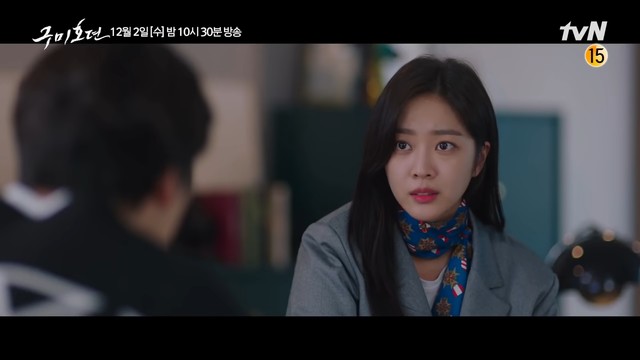 ADVERTISMENT - CONTINUE READING BELOW ↓
5. Yi Yeon appears to be rethinking his decisions. Yi Yeon, you DON'T have to die.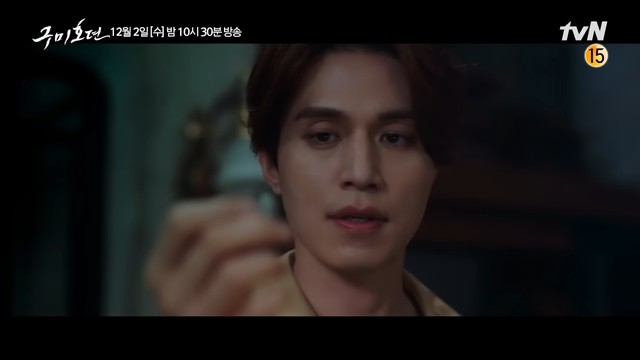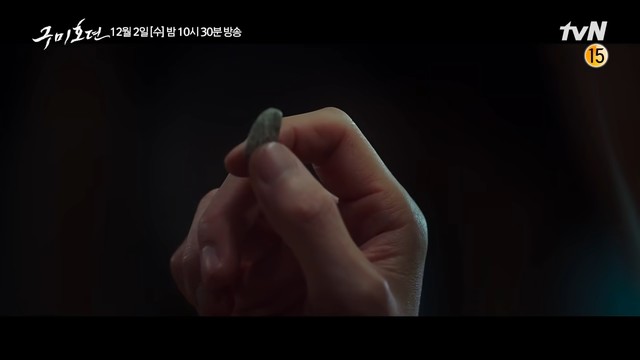 ADVERTISMENT - CONTINUE READING BELOW ↓
6. But we also see him and Imoogi during their final face-off: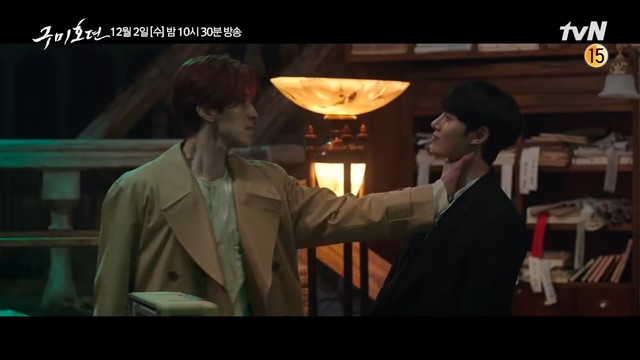 7. Finally, we see snippets of Yi Rang and Ji Ah sobbing. MY HEART can't take this anymore!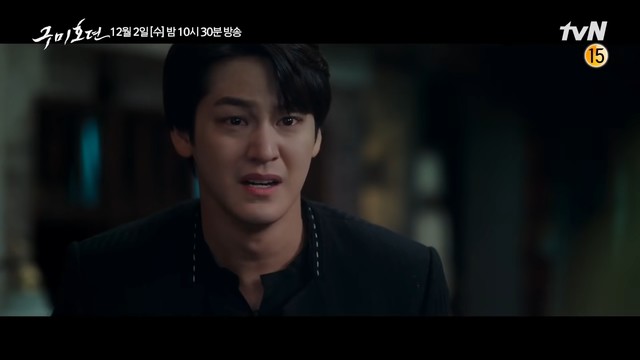 ADVERTISMENT - CONTINUE READING BELOW ↓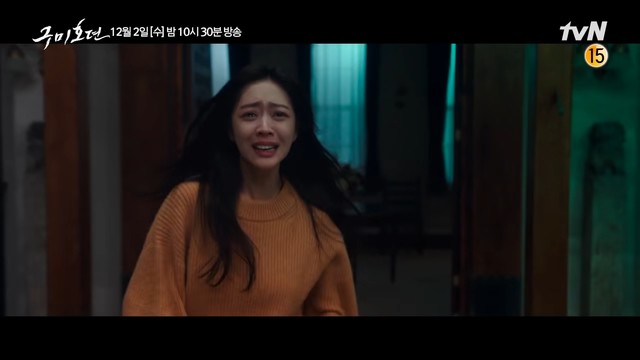 The show has a spin-off series, called The Untold Story Of Tale Of The Nine-Tailed, with three short episodes! Tale Of The Nine-Tailed is available for streaming on iQIYI and Viu, with new episodes every Thursday and Friday.
***
We're officially on Viber! Be part of our growing community and subscribe to Cosmopolitan Philippines now!
ADVERTISMENT - CONTINUE READING BELOW ↓
Follow Lily on Instagram.
K-UPDATES