WARNING: *Major* spoilers ahead for Tale Of The Nine-Tailed! Don't read if you haven't seen the latest episodes yet.
WANT TO KNOW MORE ABOUT THE CAST? 
Will the characters from Tale Of The Nine-Tailed ever find true happiness? Because right now, we're worried about the fates of Yi Yeon (Lee Dong Wook), Yi Rang (Kim Bum), and Ji Ah (Jo Bo Ah)! Last week's scenes were pretty heart-wrenching, like when everyone thought Yi Yeon was *gone*. Here are all the important moments that happened in Episode 9 and 10, before we move on to the Episode 11 teaser: 
Remember when Yi Yeon chose to save Yi Rang instead of Ji Ah? It was part of his plan all along because he knew Ji Ah had to make her way out of her personal underworld by herself. She makes a very difficult choice and leaves her "parents." Meanwhile, Yi Yeon saves Yi Rang and makes him realize that he never abandoned him. There was a scary moment where everyone thought Yi Yeon was lost FOREVER, but our super-smart hero was just biding his time and he finally locates Imoogi (Lee Tae Ri) by tricking the Juice Lady. 
Speaking of Imoogi, he claims that he was supposed to be the mountain spirit instead of Yi Yeon and that Ah Eum was "meant for him." He wants to take over Yi Yeon's body and his life! He starts working as an intern at the same company as Ji Ah. We also saw another blast from the past: Yi Yeon and Imoogi in Princess Ah Eum's body had an epic fight scene. As it turns out, Ah Eum was the one who asked Yi Yeon to kill her! She sacrificed herself to get rid of Imoogi once and for all.
Shin Joo (Hwang Hee) sets personal grudges aside and treats Yi Rang after he was bitten by a zombie, all for Yoo Ri's (Kim Yong Ji) sake. He didn't want to see her cry. Yoo Ri finally realizes how much she likes him, too. So happy for these two!
At the end of Episode 10, our main characters were faced with difficult choices: Imoogi's servant, the Seogyeong Traitor, tells Ji Ah that she could have her parents back if she gives him Yi Yeon. Yi Rang's life is expiring and he finds out that he has to ~die~ for his deal with Imoogi's assistant, the Seogyeong Traitor, to be broken. Meanwhile, Imoogi tells Yi Yeon that if he gives up his body, he'll let everyone else live. 
Continue reading below ↓
Recommended Videos
I swear, every episode just makes our beloved characters suffer! At least Yi Rang and Yi Yeon resolved their issues (OR DID THEY?). Here's what's in store for Episode 11, based on the teaser: 
1. A confrontation takes place between Yi Yeon and Imoogi. Imoogi once again gives him a choice...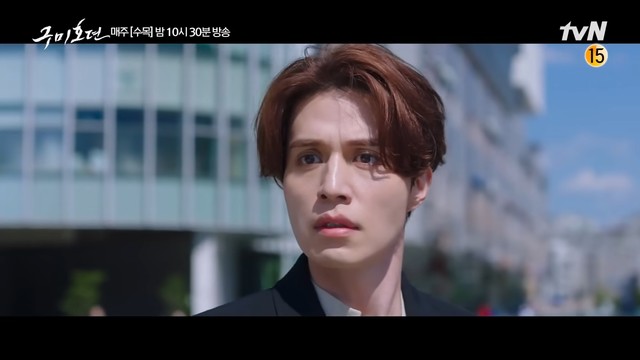 2. ...and they end up fighting inside an elevator!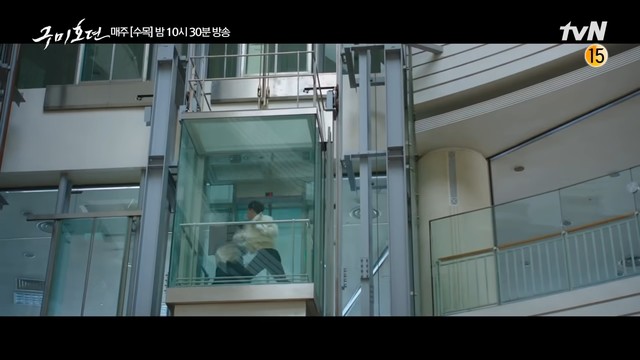 3. "Is there a way to take out what's inside Ji Ah's body?" Ji Ah gets ~haunted~ again! Will she find her way out of this sitch without Yi Yeon's help?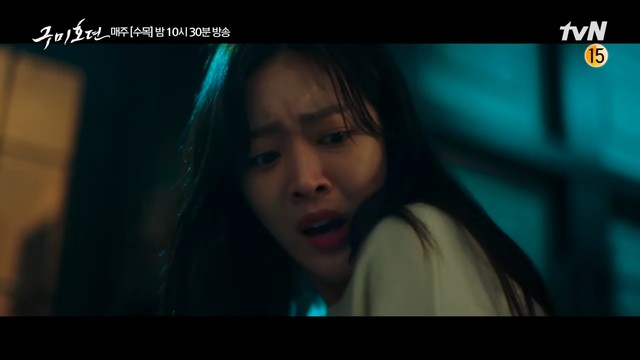 4. It looks like Yoo Ri's going to have her own ~encounter~ with Imoogi.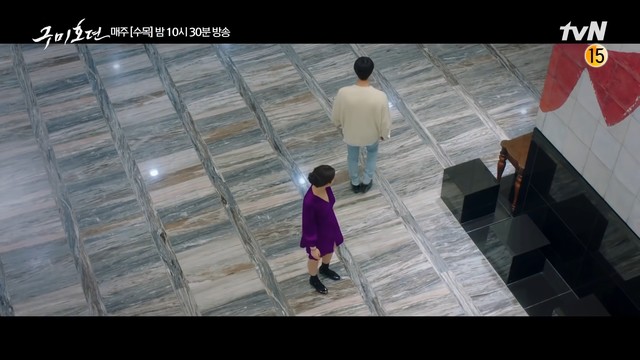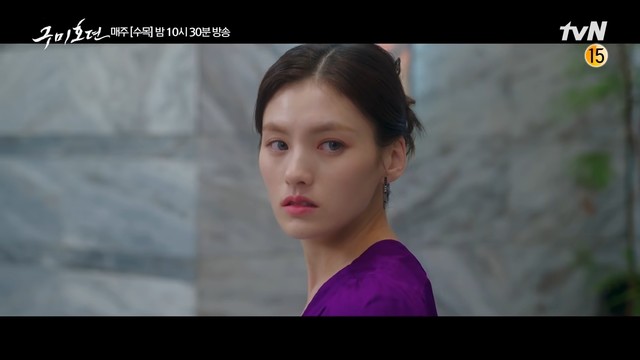 5. Yi Rang says he doesn't want to die (we totally agree).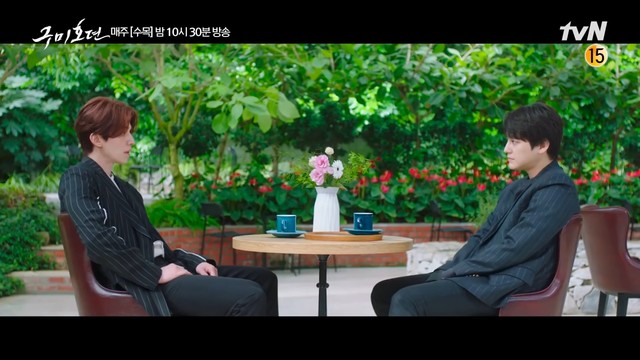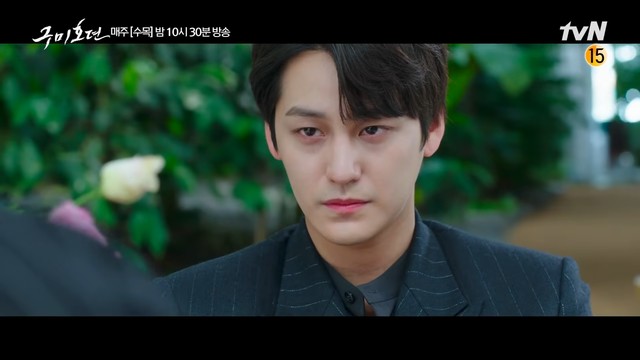 6. And then, we see him injuring Yi Yeon. He also appears to strangle his brother. Yi Rang, nooo!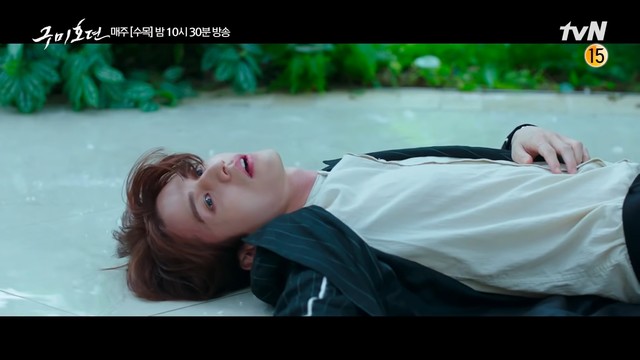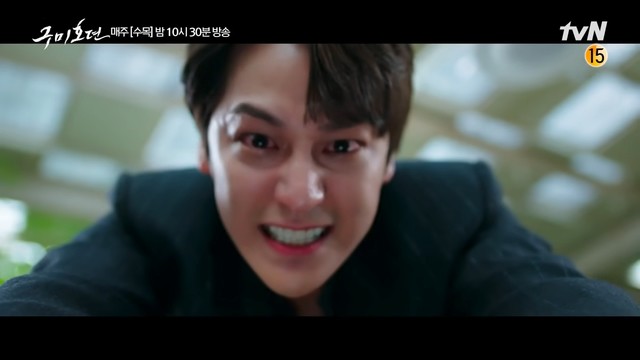 WANT TO KNOW MORE ABOUT THE CAST? 
It was announced that the characters of Yoo Ri and Yi Rang will be having a spin-off episode called The Unspeakable Story Of Tale Of The Nine-Tailed, so that's another exciting thing to look forward to! Tale Of The Nine-Tailed is available for streaming on iQIYI and Viu, with new episodes every Thursday and Friday.
***
We're officially on Viber! Be part of our growing community and subscribe to Cosmopolitan Philippines now!
Follow Lily on Instagram.