1 Photographer Jason Sheldon wrote an open letter to Taylor Swift, saying that the singer has rules like Apple's when it comes to photographs. Professional photographers like him are "forced" to hand their photos of Taylor to her, and those photos are used by Taylor and her management for free. Meaning, the photographers can't really earn from their work! Jason was backed up by fellow photographer Joel Goodman. (Washington Post)
Here's a newer and stricter photographer's contract for the 1989 World Tour:

.@taylorswift13 lambasts @AppleMusic over free music demand yet demands free photos else she'll smash your camera pic.twitter.com/SNh38xwn4D

— Joel Goodman (@pixel8foto) June 21, 2015
Taylor's management responded that copyright still remains with the photographer, but Jason retorts:
For the record, I never claimed they take our copyright. Just the right to use and give our images away worldwide in perpetuity, just as bad

— Jason Sheldon (@Junction10) June 22, 2015
2 Piolo Pascual says Sarah Geronimo has his "respect and admiration" because she loves her job and she's at the "top of her game." The actor enjoyed working with the singer for their movie The Breakup Playlist, which premieres on July 1. Piolo even says that working with Sarah is a "dream come true!" (PEP.ph)
3 If you want to have a hand for arts and crafts, check out The ABCs of Lettering by Abbey Sy! It's the first local book on hand lettering, and it guides you to make pretty types with all basic techniques and helpful tips. Not only can you end up hand lettering like a pro, but you can also develop your own signature style and trademark.
Continue reading below ↓
Recommended Videos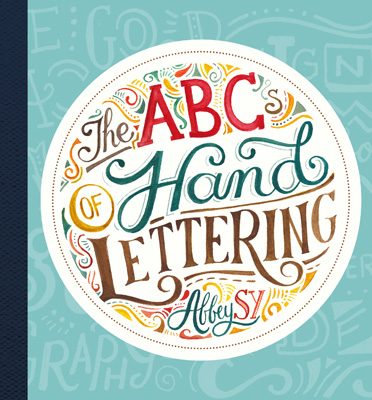 The ABCs of Lettering is available in bookstores, newsstands, convenience stores, and supermarkets nationwide for P295.
4 OMG! Channing Tatum reveals he'd be into a threesome with Game of Thrones star Emilia Clarke! He's actually only interested in the threesome if his wife Jenna Dewan, who's cool with it, will be there. Emilia had told Harper's Bazaar that she wanted to have "something sexual" with Channing and Jenna, when she found out that the couple are GoT fans and call each other "moon of my life" and "my sun and stars," the pet names Emilia's character Khaleesi had with Khal Drogo. (Us Weekly)
5 Speaking of Emilia Clarke, she had an eyebrow battle with Cara Delevingne at the Graham Norton Show!