Taylor Swift's Miss Americana Netflix documentary dropped on January 31, 2020, and if you're looking for an intimate look at the singer's life, you're probably only going to love half the content. The film does a good job showing her decision to become more politically active in the last few years, what her songwriting process looks like, and why she decided to step away from the spotlight for a while. The one thing it doesn't go hard on, though, is her relationship with boyfriend Joe Alwyn. That's okay. That's how it should be.
In the doc, she talks about what it was like to win Album of the Year at the Grammys in 2016 and not have anyone she felt like she could truly celebrate that with. "I didn't have a partner that I climbed it with, that I could high-five," she says. "I didn't have anyone I could talk to who could relate to what I was... I had my mom, but I just wondered, 'Shouldn't I have someone that I could call right now?'"
Fast forward a few minutes, and she continues talking about why she decided to take a year off from public life. She needed to reset her own mentality, for her sanity, but then she adds, "I was also falling in love with someone who had a really wonderfully normal, balanced, grounded life, and we decided together that we wanted our relationship to be private."
Continue reading below ↓
Recommended Videos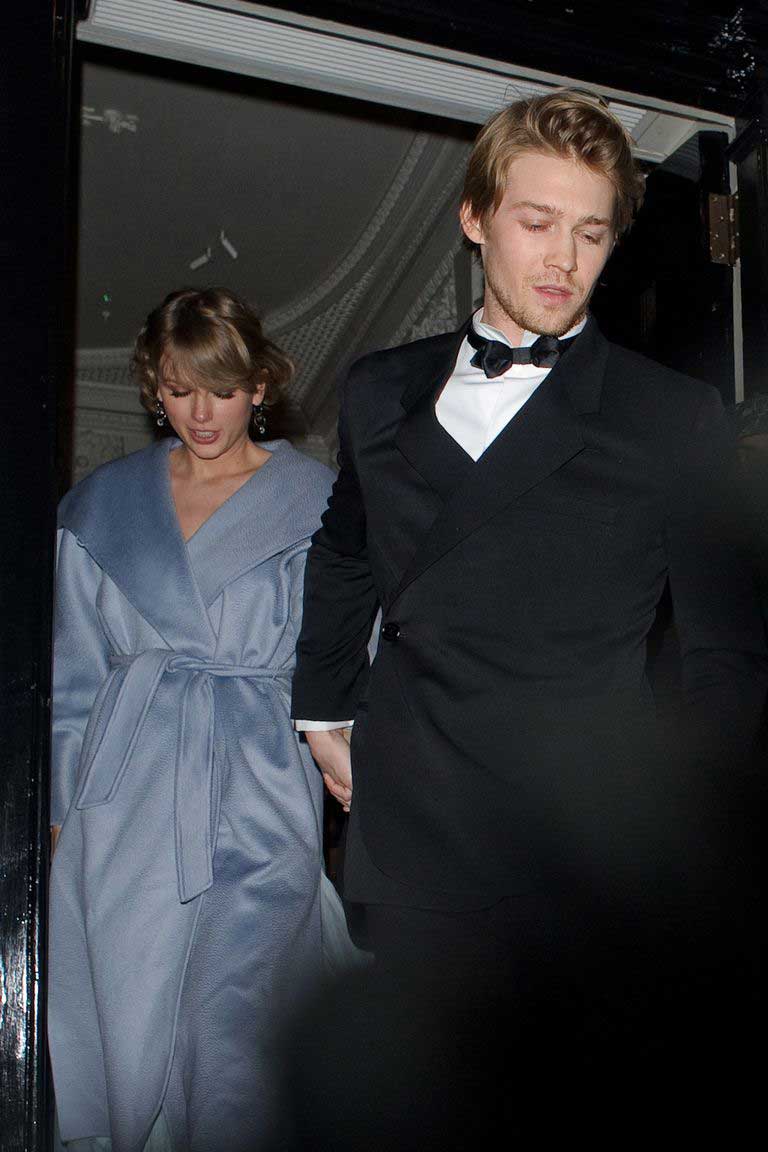 Joe is only shown once in the entire documentary, but there are a few videos the film uses that we, as the audience, are supposed to assume he took. In one of them, she's playing the song "Call It What You Want" on her guitar, and she stops in the middle to mouth "I love you" to whoever the person filming is. (Joe. It's Joe.) In another, she's driving a car, and she takes the hand of whoever's recording her and kisses it. It's almost shocking how normal the interactions are, and it makes you realize that even the most famous people are allowed to have parts of their life that are just for them.
Taylor Swift has been in the spotlight for, like, a million years now. Naturally, when you're a girl growing out of your teens and into your twenties, you're going to want to date around and figure out who you like. Taylor did all of that in front of the world, so, because society is sexist, people (the media in particular) dragged her to hell for the amount of people she dated. Like, there is still a headline on the first page of Google results for "Taylor Swift relationship history" reads: "Heartbreak Hotel! Taylor Swift's Relationship Timeline." Is that totally necessary?
The public has felt entitled to a piece of Taylor since she was 17, but she doesn't owe us anything. It seems like she's figured that out, and also that the key to her happiness is keeping shit to herself. This doc made me respect that decision, because she could definitely benefit by putting her relationship out there for the world. Think about how crazy her fans would go if she and Joe walked a red carpet together. There is a lot to gain by being public with her boyfriend, but she is intentionally opting out of that. Taylor had a hand in making this documentary. It seems clear that she's excluding that part of her life from this narrative, and that's a sign of growth I can get behind. In this case, what you don't see is just as important as what you do.
***
This article originally appeared on Cosmopolitan.com. Minor edits have been made by the Cosmo.ph editors.