Teleseryes have gone through many experiments over the years before becoming big on Philippine TV.
Soap opera creators have experimented with different characters to keep a plot going. On the one hand, we have the scheming aunt, the awful girlfriend, the greedy stepmother, the pretender to the family fortune; and on the other: the long-suffering sister, the kindhearted wife, the saintly neighbor, the avenging policeman, the supportive vigilante.
These experiments have expanded to include a character's diseases and afflictions. Afflictions, of course, keep the teleserye going because they allow the plot to branch off in many directions.

Of these afflictions, one of the most commonly used is "amnesia." 
The amnesia plot depicts a character-most of the time the lead-forgetting memories from the past, or worse, his identity.
Amnesia is defined by the Mayo Clinic as a form of memory loss, where information, facts, and experiences are erased, often caused by damage to the brain.
The Mayo Clinic, however, points out a not inconsequential detail: Even if TV shows and movies like to sketch characters with amnesia as forgetting their very identity, this is not often the case in real life.
But, because teleseryes are a work of fiction, very often amnesia plots are milked for what they've got. 

Explaining the amnesia plot, PEP.ph contributor Earl Villanueva wrote in a 2013 commentary: "Just when everything's going well for the bida, a head bump or a traumatic incident ruins everything, resulting in a complete memory wipeout. This is a convenient way to create additional tension and drama in an already convoluted storyline."
And, apparently, amnesia plots work!

The two top TV networks, ABS-CBN and GMA-7, have produced more than 20 teleseryes using the amnesia plot.
Amnesia is now officially beyond being an experiment, it has become a tried-and-tested formula for teleseryes.
In fact, in the midst of new teleserye devices and storylines introduced over the years, soap opera producers continue to do shows using the "amnesia" plot.
Continue reading below ↓
Recommended Videos
As such, the amnesia plot is now tagged as a teleserye cliché.
1. Got To Believe 
The character with amnesia: Joaquin (Daniel Padilla)
Got To Believe tackles the love story of Joaquin (Daniel Padilla) and his nanny, Chichay (Kathryn Bernardo). Chichay is hired by Joaquin's mother, Juliana (Carmina Villarroel), to take care of him because of a brain injury: A stray bullet penetrated into his head in a tragic incident that happened when he was a child.
Joaquin and Chichay's relationship starts rough, but they slowly become fond of each other until they fall in love. However, secrets will bring problems to their budding romance.
First, Chichay's father, Chito (Benjie Paras), is the reason behind Joaquin's injury. Chito accidentally fired a gun as he attempted to save the amusement park from a thief, not knowing that the bullet had hit anyone until reports said a young boy had been shot in the head.
Second, Chichay's mother, Betchay (Manilyn Reynes), and Joaquin's father, Jaime (Ian Veneracion), are former lovers.
It did not help that Joaquin's mother is against Joaquin falling for his nanny.
In the second chapter of Got To Believe, the secrets are revealed, leading to the end of Joaquin and Chichay's romance.
Joaquin goes to Singapore and undergoes an operation to take the bullet out. The risky operation causes him to lose certain memories, including those of Chichay and the moments they shared.
After a few years, Joaquin returns to the Philippines, but now he has a relationship with Alex (Liza Soberano), a friend he meets in Singapore.
The show's second chapter also introduces a new tagline: "The heart remembers what the mind forgets."
In the end, Joaquin and Chichay's love prevails. Joaquin's memories also return.
Got To Believe is currently on a rerun in ABS-CBN's Kapamilya Gold block.

(The current shows of ABS-CBN are on a taping break to follow the enhanced community quarantine in Luzon.)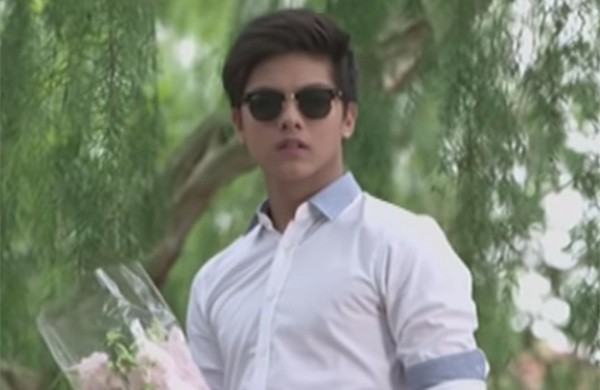 2. Ikaw Lang Ang Mamahalin
The character with amnesia: Mylene Fuentebella/Katherine Morales/Carmencita San Diego (Angelika dela Cruz, 2001; Barbie Foteza, 2011)
Ikaw Lang Ang Mamahalin is GMA-7's first solo production for a teleserye, after airing co-produced drama shows with VIVA Entertainment in the late '90s.
The teleserye launched Angelika dela Cruz and Sunshine Dizon as homegrown actresses of the Kapuso network.
One of the earliest teleseryes aired on TV, Ikaw Lang Ang Mamahalin features a string of teleserye devices that would later become clichés: poor-girl-meets-rich-boy romances, identity theft, and amnesia.
Ikaw Lang Ang Mamahalin tells the story of half-sisters Mylene (Angelika) and Clarissa (Sunshine). The sisters, when they still very young, were separated following a landslide.
The incident causes Mylene to lose her memory and assume the identity of Katherine. Clarissa, for her part, falls under the care of a woman she calls Mamu (Janice Jurado) and grows up in a nightclub.

Growing up, Clarissa keeps the necklace Mylene once gave her, which could be her key to a lavish life. The necklace signifies that Mylene is the missing heiress of rich businessman Ferdinand Fuentebella (Albert Martinez).
Years later, Katherine and Clarissa cross paths. Not knowing their blood relationship, Clarissa and Katherine become friends and then rivals. Their rivalry intensifies when Clarissa, using the necklace, pretends to be Mylene and lives in the mansion of the Fuentebellas. Katherine, not knowing that she is the real Mylene, enters the Fuentebella household as a maid.
Before Ikaw Lang Ang Mamahalin's first chapter ends, Clarissa is killed in a freak accident.
Viewers of Ikaw Lang Ang Mamahalin are surprised by Clarissa's death. After all, she is one of two major characters.

Back then, reports indicated that the reason Sunshine left the show is because of a misunderstanding with Angelika.
In PEP.ph's Anatomy of a Teleserye article in April 2019, Sunshine clarified that the reason she was pulled out from the show was because Veana Fores, her manager at that time, allowed her to do only one season. Apparently, her manager did not want Sunshine portraying a kontrabida.
Even with Sunshine gone, Ikaw Lang Ang Mamahalin continued its run and entered its second chapter. The storyline now shows the Fuentebellas discovering that Katherine is the real Mylene, and shows Mylene's memories restored.
Katherine is happy with her life as Mylene when Gabriel (Mark Anthony Fernandez) becomes obsessed with her. Gabriel abducts Katherine and, in the middle of a fight, they meet a car accident.
The car accident causes Katherine to have amnesia again, which opens the third chapter of the series. Gabriel fabricates a story. He introduces Katherine as Carmencita San Diego and introduces himself as her husband.
The second amnesia plot in Ikaw Lang Ang Mamahalin ran for a few weeks before the show wrapped up in March 2002. The ending shows Katherine's memories are restored once again. Katherine then lives a happy life with her father, Ferdinand.
In 2011, GMA-7 did a remake of Ikaw Lang Ang Mamahalin with Barbie Forteza as Katherine. But because the remake had a shorter run than the original, it only retained the plot of the first season, where Katherine had amnesia because of the landslide.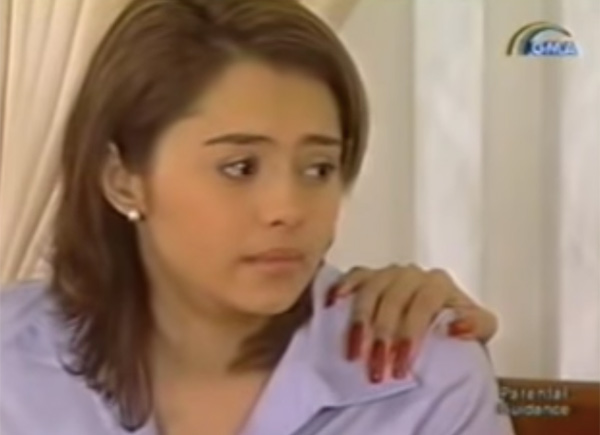 3. Maging Sino Ka Man
The character with amnesia: Jackie Madrigal (Bea Alonzo)
Maging Sino Ka Man tells the story of rich girl Jackie Madrigal (Bea Alonzo), the heiress of bank mogul Fidel Madrigal (Christopher de Leon). Growing up with a princess-like life, Jackie just wishes to live a normal life without the pressure of being the perfect daughter.
On the other side of Jackie's world is the impoverished Eli (John Lloyd Cruz), who helps his father Dadoods (Dick Israel) and brother Pong (Smokey Manaloto) fend for their needs. When Dadoods suffers a massive heart attack, the brothers need a huge sum for his operation.
Pong's desperation to get the money leads him to a wrong decision: He accepts the job of working as a driver for the Madrigals in order to kidnap Jackie for ransom. Eli finds out. Eli follows his brother to stop him, but it's too late. The kidnapping leads to a car accident, hurting Jackie, and causing a concussion on her head. Eli arrives at the accident scene, saves Jackie, and lets his brother escape.
To save Pong from the crime, Eli brings Jackie to a remote place. When Jackie wakes up, she does not remember anything from her past, so Eli gives her the name Princess and pretends to be her husband. Jackie's family is led to believe that Jackie had died in the car explosion.

While pretending to be husband and wife—Eli falls in love with Jackie, Jackie believes she loves Eli, and they are indeed a married couple.
After a few months of living as Princess, Jackie's memories come back after a fire in the marketplace. But with the return of her memory, Jackie forgets her life as Princess.
Six months later, Eli applies for work at Jackie's flower shop, with Jackie unaware of the past they shared. But, their feelings for each other remain.
Even if Jackie's rich father is against her love affair with an impoverished Eli, she pursues a relationship with him. Jackie and Eli elope in the same barrio where they had lived as husband and wife.
Still, Jackie has no idea about her other life as Princess, until she hits her head on a rock. This causes the return of her memories with Eli in the barrio, and how they had lived as husband and wife.
Worse, Jackie finds out that Eli knows about her kidnapping, which involves Eli's brother.
Jackie, feeling betrayed, leaves Eli and returns to her life in Manila.
But, after more hurdles and trials, Eli and Jackie's love prevail and they end up marrying each other.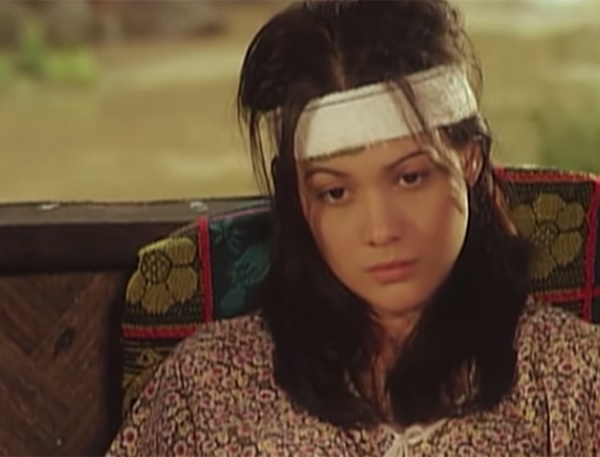 4. The General's Daughter
The character with amnesia: Rhian Bonifacio (Angel Locsin)
The story of The General's Daughter opens with a daring rescue operation led by Rhian Bonifacio (Angel Locsin) in a coastguard ship. After rescuing Pinoys who are hostages in the ship, Rhian jumps into the water to escape a barrage of bullets coming her way.
But while Rhian is in the water, a bullet grazes her head, which knocks her out.
Rhian's unconscious body is washed up in Barrio Sto. Francisco.
A young man with autism, Elai (Arjo Atayde), finds her. Elai's mother, Isabelle (Maricel Soriano), brings Rhian home to treat her wounds.
When Rhian wakes up in Isabelle's house, she cannot remember anything.
Later, Rhian will discover that she is a member of the Philippine Army after she is retrieved by her fellow soldiers, including her ex-boyfriend Ethan (JC De Vera).
Then Rhian is kidnapped by Franco (Paulo Avelino), who brings her to a private yacht, where she meets Tiago (Tirso Cruz III) and Amelia (Janice de Belen). Tiago reminds Rhian about her identity and mission: that she is Tiago and Amelia's daughter and has been raised to kill Tiago's nemesis Marcial de Leon (Albert Martinez).
Rhian's memories return, and she proceeds with her mission to bring Marcial down. Rhian does not know that Tiago is only using Rhian to hurt Marcial. Rhian is actually the long-lost daughter of Marcial. When Rhian discovers this, she schemes to make Tiago pay for his crimes.
In the final episode, after an encounter with Tiago, Rhian pretends she has selective amnesia and can only remember Tiago is her father. Rhian succeeds with her plans. Tiago is killed in a yacht explosion.
The General's Daughter is Angel Locsin's comeback on primetime after five years of not appearing in a teleserye.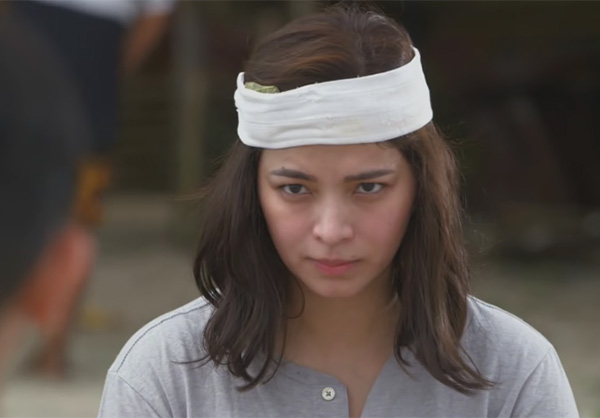 5. Marimar
The character with amnesia: Marimar Perez/Bella Aldama (Marian Rivera)
Marimar is the remake of Thalia's hit '90s series of the same title, which aired on local television in 1996 and became a huge hit. In 2007, GMA-7 bought the rights to the Mexican telenovela to make its own version.
The 2007 Marimar tells the story of Marimar (Marian Rivera), a woman who suffers from amnesia after a plane crash that killed her mother, Lupita (Rita Avila), and separated her from her father, Gustavo Aldama (Jestoni Alarcon).
Marimar grows up with Lola Cruz (Caridad Sanchez) and Lolo Pancho (Leo Martinez), who find her on the shore and name her after the necklace she is wearing.
Because they are very poor, Marimar's grandparents fail to send her to school.
The naive Marimar falls in love with the rich Sergio Santibañez (Dingdong Dantes), who married her only to get back at his ex-girlfriend Angelika (Katrina Halili). Angelika had broken up with Sergio to marry his father, Renato Santibañez (Richard Gomez).
Angelika despises Marimar because of her good fortune and innocence, aside from the fact that Angelika still loves Sergio.
Sergio witnesses how Angelika maltreats Marimar, not knowing that his love for his wife is now real. At one point, Sergio leaves Marimar to compete in a Formula One race in the United States. This way, Sergio can earn money to save the Santibañez resort from bankruptcy and live with Marimar in their own house, away from Angelika.
But while Sergio is in the States, Angelika orchestrates plans to make Marimar believe that Sergio does not love her. Angelika also ends up killing Marimar's grandparents after she orders her henchmen to set Marimar's house on fire.
After the tragedy, Marimar leaves the town of San Martin dela Costa with a vengeful heart. She changes her name to Bella. She applies as a maid in the Aldama mansion using her new name. Natalia (Bianca King), Marimar's other nemesis in Villa Santibanez, pretends to be Gustavo Aldama's missing daughter after stealing Marimar's necklace.
Natalia attempts to kill Marimar through an explosion. The blast causes a concussion in Marimar's head, triggering the return of her memories. Marimar remembers that she is the missing heiress of Gustavo, and Natalia is later proved to be an impostor.
Marimar transforms into Bella Aldama after obtaining Gustavo's wealth. She uses this in her plans of revenge on the people who hurt her: Angelika, Renato, and Sergio.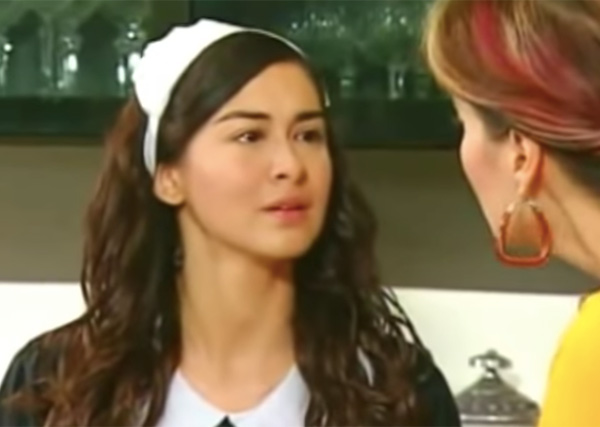 6. Two Wives
The character with amnesia: Victor Guevarra (Jason Abalos)
Two Wives is a remake of a 2009 Korean drama aired on ABS-CBN in 2012.
In the Pinoy version, Kaye Abad and Jason Abalos play the happily married couple, Yvonne and Victor.
Their happy family is destroyed by Victor's boss, Janine (Erich Gonzales), a single mother. Janine asks Victor to pretend to be the father of her daughter, Audrey (Faye Alhambra).
While pretending to be a couple, Janine and Victor fall in love with each other and engage in an extra-marital affair. This leads to the annulment of Victor and Yvonne's marriage. The annulment allows Victor and Janine to live together as a married couple.
Everything changes when Victor meets a car accident. Victor starts exhibiting selective amnesia. Once recovered, Victor immediately looks for Yvonne, whom he calls his wife. The selective amnesia had erased all of Victor's memories with Janine.
Yvonne and Janine then have to play along with the setup until Victor recovers from his condition.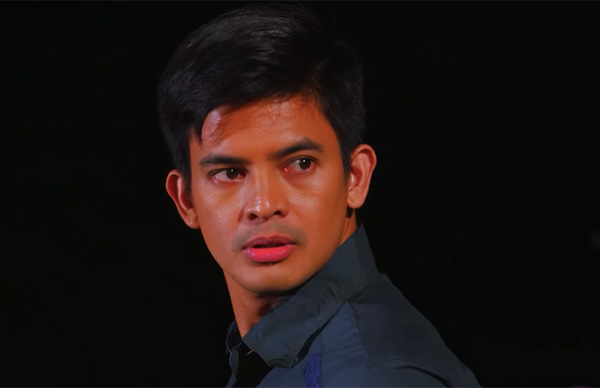 7. Beautiful Strangers
The character with amnesia: Joyce (Lovi Poe)
Beautiful Strangers revolves around the lives of cosmetic surgeon Kristine (Heart Evangelista) and her friend Joyce (Lovi Poe), a homeless woman with a burnt face who loses her memory and sanity after a traumatic incident.
They cross paths after Joyce saves Kristine from an accident, with Joyce ending up wounded.
With the help of Kristine, Joyce undergoes plastic surgery to remove the burn scars on her face. Seeing herself in the mirror, Joyce suddenly gets flashes of old memories, including the traumatic incident.
Before she became homeless, Joyce had been sexually abused by Ronaldo Castillo (Christopher de Leon). Joyce tried to escape from Ronaldo but ended up falling down the stairs. Thinking that Joyce was dead, Ronaldo told his henchmen to burn her body, but Joyce survived the blaze.
It turns out that Kristine is Ronaldo's illegitimate daughter.
With her face and memory restored, Joyce schemes to seek revenge against Ronaldo and his family, which now includes Kristine.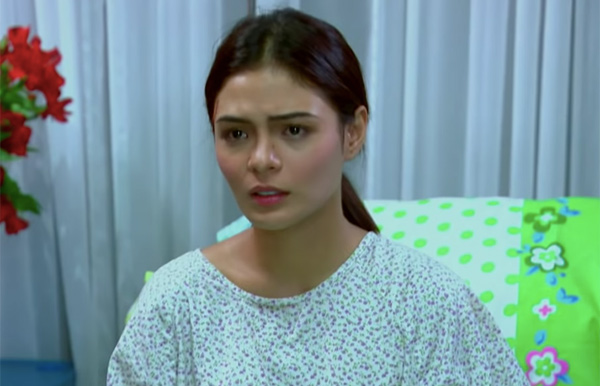 8. The Better Half
The character with amnesia: Marco Saison (Carlo Aquino)
In The Better Half, Marco Saison (Carlo Aquino) is the husband of Camille Villalobos (Shaina Magdayao). Camille believes that Marco has died from a plane crash after his body is not found by rescuers.
Marco's body lands in Palawan, and is found there by Bianca Buenaflor (Denise Laurel). Bianca is Marco's best friend who is obsessed with him. With Marco suffering from amnesia, Bianca uses the chance to make Marco hers by making up stories about them as a couple.
Camille, meanwhile, moves on from the death of Marco and finds a second chance at love with Rafael Cabrera (JC De Vera), whom she marries.
Camille and Rafael are already living a happy married life when they meet up with Bianca for a business partnership. It does not take long before Camille sees Marco, who is alive and well but has no memory of her.
Bianca now fabricates a story to make Camille believe that Marco cheated on her and that Bianca is Marco's real wife.
Marco, thinking that Bianca could be hiding secrets, investigates on his own. He discovers Bianca's lies. This triggers Marco's recovery of his lost memories with Camille.
Marco's recovery, however, causes more trouble. Marco wants Camille back from Rafael. Camille is confused about who to choose between Marco and Rafael. Meantime, Bianca is willing to fight for Marco, even if it means killing Camille and the people around them.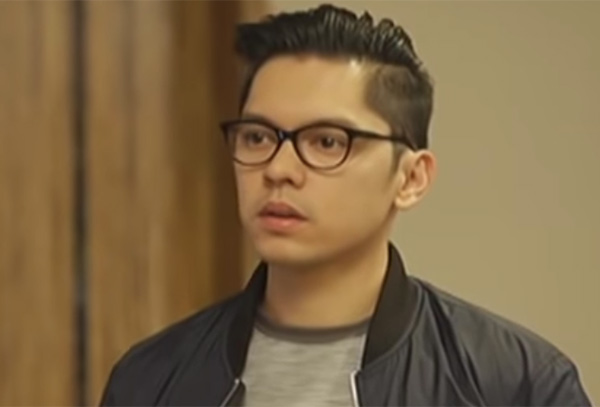 9. The Borrowed Wife
The character with amnesia: Sophia Gonzales/Maricar (Camille Prats/Charee Pineda)
The Borrowed Wife's story takes off with Maricar (Charee Pineda) mending a broken heart after she discovers that her husband Rico (Rafael Rosell) and her best friend Tessa (Pauleen Luna) are having an affair.
To recover from her heartbreak, Maricar goes on a vacation in a resort. Here, Maricar meets Earl (TJ Trinidad), a plastic surgeon brokenhearted by the abandonment of his fiancé. Earl grows fond of Maricar after they spend time together and later becomes obsessed with her.
As Earl attempts to rape Maricar, a tragic incident in the resort occurs. The air- conditioning unit in Maricar's room overheats and explodes, setting the resort on fire and burning Maricar's face. Earl saves Maricar from the fire.
When Maricar wakes up and remembers nothing from her past, Earl changes her face into his fiance's, Sophia Gonzales (Camille Prats).
Earl makes Maricar believe that she is Sophia. Maricar falls in with Earl's fabricated narrative.
But Maricar's "love" for Earl changes when she meets Rico, whom she doesn't know is her real husband.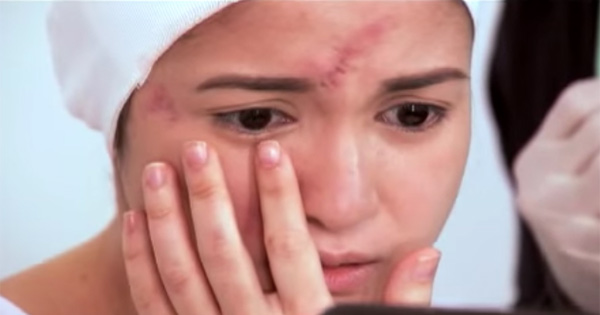 10. Inagaw Na Bituin
The character with amnesia: Anna Lopez/Elsa (Kyline Alcantara)
In Inagaw Na Bituin, popstar Belinda Lopez (Sunshine Dizon) loses her little daughter Anna after a commotion in her concert.
The commotion is planned by Belinda's evil sister, Lucy (Angelika dela Cruz), who orders her henchmen to kidnap Anna.
When Anna's kidnapper, Iking (Michael Flores), is caught by the police, his wife Aurora (Angelu de Leon) escapes, taking Anna with her. On their way to Aurora's province, they meet an accident. Anna hits her head on the dashboard, causing her to lose her memories.
Aurora begins to treat Anna like her own child and names her Elsa (Kyline Alcantara).
Elsa grows up knowing Aurora as her biological mother. But Elsa's strong connection with Belinda continues to manifest itself, as Elsa becomes a fan of Belinda.
Elsa's life changes when she goes to Manila and auditions for the singing search program The Brightest Star—and Belinda serves as her singing coach. In a short time, the two become close.
After a series of events, Belinda and her husband, Edward (Marvin Agustin), discover that Elsa is their missing daughter. Belinda and Edward chase Aurora, who still tries to hide Elsa from them.
The chase leads to another car accident that triggers the return of the memories of Elsa, who is reunited with her real family.