 Read the story? Tell us what you think!
0

Didn't know that!

0

Hmmm....tell me more.

0

How and where can I get this?

0

I'm already a loyal fan!

0

Will share this ASAP!
The Cosmo Bachelor Bash is back! This time, things are getting a whimsical spin for the first ever Cosmo Carnival. The fun, flirty festival, which happens September 5 at the MOA Concert Grounds, is a chance for CGs to spend the day treating themselves to all sorts of wonderful delights, courtesy of Cosmopolitan Philippines, our major sponsor Smart, and our minor sponsors Lactacyd, Skin White, and Vitress. And guess what? You're all invited!    
We're totally excited for you and your friends to experience what we have in store for this year's festivities, but since this is the first time we're doing this, here's a list of things to prepare and expect to ensure you're able to make the most of this year's hottest event...
Make sure your outfit is on point
We encourage everyone to dress in Cosmo Carnival Chic: Think rompers, shorts, and flirty dresses in bright colors and wild prints that'll catch the attention of the hunk in the popcorn booth (Wink!). Don't forget to wear comfy shoes, 'cos you'll be walking a lot! Although we're crossing our fingers that the weather will be cooperative, it might be best to have a jacket or raincoat ready should things decide to get a little wet.
Awesome booths and activities
CGs will have the opportunity to participate in both fun and flirty activities provided by our sponsors. Aside from a wet and wild foam party that will end the festivites, you can play games such as Dunk the Cosmo Hunk, try to escape (or intentionally get caught) by the cute cops of the jail booth, or have a photo op with some Cosmo Bachelors at our marriage and kissing booths.
Sweet sounds provided by the best DJs
Limber up before you head to the event because there's sure to be a lot of dancing provided by some of the Metro's coolest spin-doctors!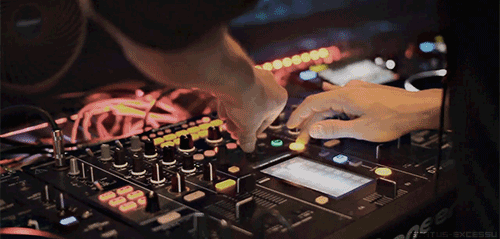 Hot hunks
If you've been wanting to meet your favorite centerfolds, now is your chance! Scheduled meet-and-greets, a shirtless hunk walk-off, and a celebrity dance showdown will ensure that you get your fill of eye-candy for the day.  
Want to celebrate with us? Here's how you can enter:
You can purchase your tickets at SM Tickets from August 1 to September 5 for only P300 by calling 470-22-22 or logging on to www.smtickets.com. For the limited offer VIP treatment, you can purchase/renew a one-year subscription to Cosmo Magazine and get your VIP ticket for free! Click here to know more about Cosmo Carnival 2015!
This article was created by
Summit Storylabs
in partnership with Cosmopolitan Marketing.
More From Cosmopolitan Marketing