We're used to dealing with Manila traffic every day to get to work.
But with a stretch of EDSA closed to motorists for the People Power Revolution anniversary celebration today, everyone (including us!) was left with a longer-than-usual commute to get to our destinations.
Here, we list down all our ~*feelings*~ about today's #carmageddon.
"Should I do this? Should I really go to work?"
I don't want to, but I have to. But my sheets smell good and I have zero will to get out of bed? Should I call in sick?
"Moderate to heavy lang naman, sabi ng MMDA app."
Since the school kids don't have classes today, maybe it won't be as bad! And moderate to heavy traffic? Kaya naman.
"Ohmygod what have I done?!"
WTF! YOU GUYS! ANYARE! WHY AREN'T CARS MOVING?!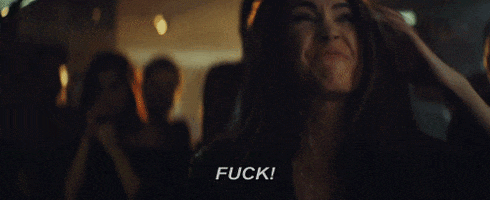 Continue reading below ↓
Recommended Videos
"Sick leave? Emergency leave? Vacation leave?"
Fuck, hindi pa pala ako regular employee.
"Why isn't it a non-working holiday today?"
Whose dumb idea was it to close a stretch of EDSA, and then make everyone go to work?! *ugly cries*
"Should I just start answering my e-mails on my laptop?"
Maybe my boss will love me more.
"Siguro, ganito yung feeling ni Angelica Panganiban sa That Thing Called Tadhana?"
Yung scene na sumisigaw siya sa Sagada. AYOKOOOOO NAAAAAA!!!!! PAAAAGOOOOD NAAAA AKOOOO!!!!
"I think I have enough time to watch Titanic from start to finish."
Or like, five episodes of Scandal.
"I need to pee!"
I see a Shell nearby. Maybe if I hop out of the cab, run to the gas station, pee, grab a snack for me and manong driver in the store, the cab will finally be in front of Shell? Yes? No? But I really need to pee!
"I wonder what genius hashtag is on Twitter right now?"
#EDSAKaBa kasi I learned how to wait.

— Chris Macasaet (@ChrisMacasaet) February 25, 2015
#EDSAKaBa because it's taking forever for me to move on

— Isabela❌25 (@SabsGomez23) February 25, 2015
#EDSAKaBa cause consistent ka sa pag disappoint saakin.

— Karen Bordador (@KaReNbOrDaDoR) February 25, 2015
THIS IS GOLD. 
"I can see my office!!!!"
I am getting down and walking. YUP. WALKING. IN HEELS. (Your Cosmo.ph editors literally walked to work, btw!)