If you're watching The King's Affection on Netflix, you're probably *totally in love* with the cast right now. The drama tells the story of a princess (Park Eun Bin) whose identical twin brother named Yi Hwi dies unexpectedly. As a result, she takes his place as the crown prince and grows up with *almost* everybody believing she's male. 
One of our fave characters in the show is Yi Hyun, played by Nam Yoon Su. He grew up with crown prince Yi Hwi...and he eventually falls for Yi Hwi's sister and "double!" He's seriously the sweetest person in the show (so far).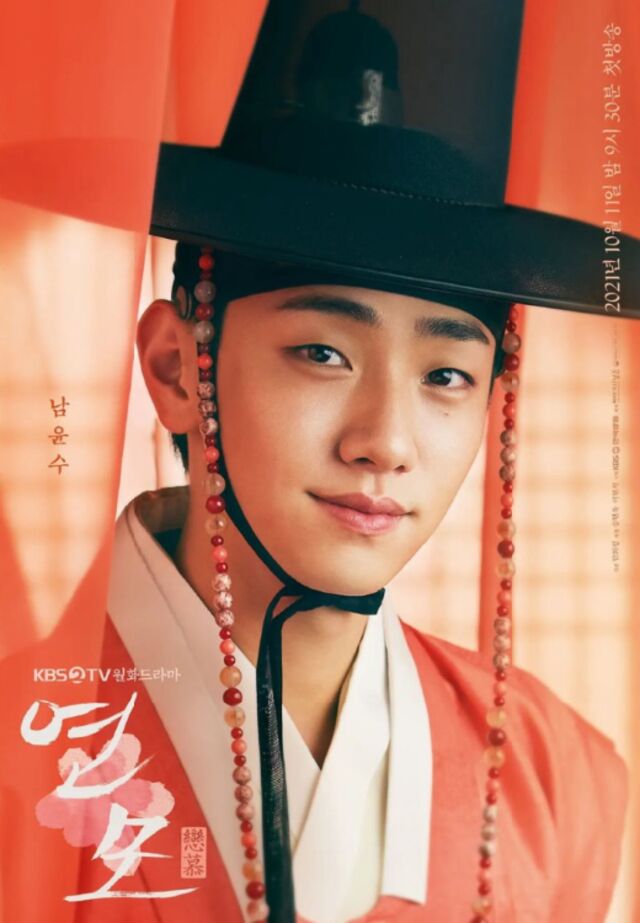 ADVERTISMENT - CONTINUE READING BELOW ↓
And because we're sure you wanna know more about the actor who plays him...
Here's a Netflix interview where Nam Yoon Su talks about his reasons for joining The King's Affection + what he would do if he were in Yi Hyun's place! 
It's been interesting years for you with Extracurricular followed by Beyond Evil. Both were dark shows with heavy plotlines. Did you happen to look for a project with a lighter storyline like The King's Affection after starring in two dark projects?
After playing the roles in my previous projects, I felt that "I am still part of that character." However, The King's Affection was very heartwarming. So, I tried to bring out the warmth and sincerity inside me when I was preparing for this show.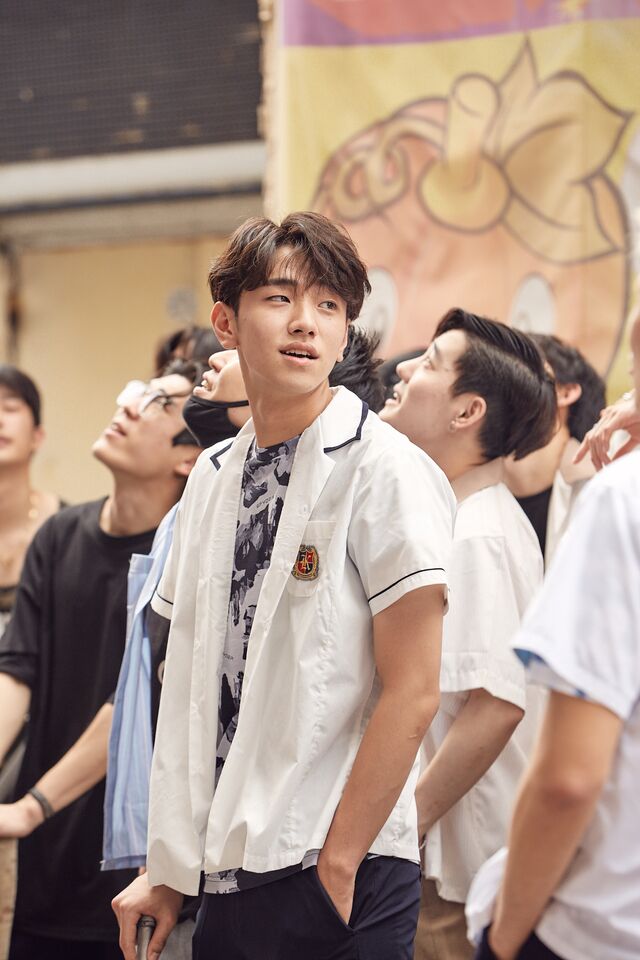 This is your first sageuk drama. How was it like playing a character in a historical theme for the first time? How does it feel trying out a new genre and how did you prepare for it?
Because this is my first go at a sageuk [historical] drama, I promised myself that I would do my best in terms of preparation. And as expected, while I was preparing, I did recognize that this series is different from my other previous projects. Ranging from the outfit, hairstyle, and makeup, to the tone and the unique way of speaking in historical dramas, there were many things that made it look difficult to get adjusted to. So, I had to put in a lot of effort to get used to these new things. Also, I got the feeling that the lines of a historical drama [aren't] always about the written scripts, but the underlying meaning. Thus, I focused on trying to express those hidden messages.
ADVERTISMENT - CONTINUE READING BELOW ↓
Do you think Yi Hyun will touch viewers' hearts with his story? Can you describe Yi Hyun and his charms more?
If you watch the series, you'll be able to check it out for yourself. Yi Hyun is a very attractive character, but also a character that you will feel sorry for. He tries to keep his composure while he watches a struggling Hwi. He also tries to maintain a strong relationship with his close friend Jung Ji Un (Rowoon), and there you'll be able to see his solitude and sound character.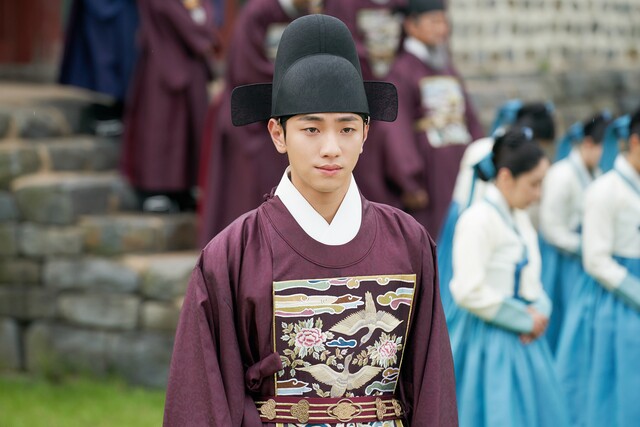 ADVERTISMENT - CONTINUE READING BELOW ↓
Are there any funny moments while filming that you can share with viewers? What was it like working with your co-stars in The King's Affection?
I had some lines where I had to speak in Chinese. I worked really hard to get the intonation and pronunciation right, but they suddenly changed the scripts. So, that was a moment when I was quite taken aback. We didn't have much time to prepare and shoot the new scene, and I remember praying real hard for that scene to work out as intended. But, the overall shooting experience was fun and nice thanks to my co-stars, who are also my peers. We helped each other out and became good friends through this project.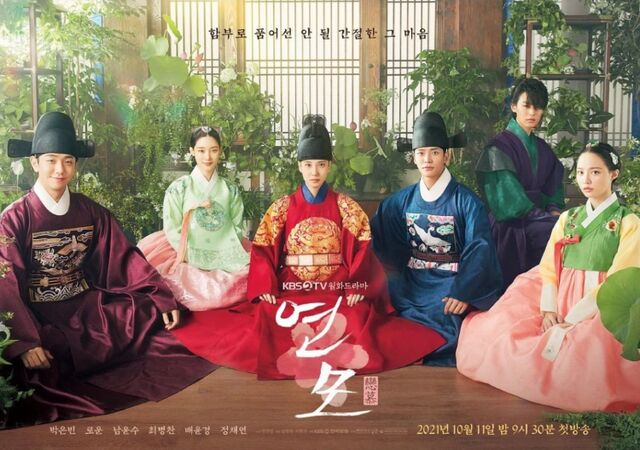 ADVERTISMENT - CONTINUE READING BELOW ↓
What is the reason why fans should not miss The King's Affection? 
Romance blooming amidst uncontrollable fate and tragic situations is the biggest point that the fans should look forward to. The King's Affection is going to be a series that will demonstrate the remarkable acting of seasoned stars in the perfect narrative. Also, you will be able to see the various charms of young actors and actresses. The fact that people of all ages can enjoy the traditional beauty of Korea is one reason why The King's Affection is a must-watch series.
What kind of message did you want to bring out through the story or your character?
The forms of affection of the characters in The King's Affection are all different. However, if you have ever liked someone and wanted to protect that someone, you will be able to relate to the characters of this show. As for the people who have loved someone in a way similar to my character Yi Hyun, I would like to cheer you up and say that I will root for you.
ADVERTISMENT - CONTINUE READING BELOW ↓
Yi Hyun holds a special person in his heart but hesitates to act on his feelings. Would you also do the same as Nam Yoon Su?
I think I would have acted similar to Yi Hyun. For most things, I do what I want to do, but if it came to the same situation as in the series, I don't think I would be able to fully express my feeling of "affection." I'd rather choose to remain best friends with the person I love, and decide to stand by her side to protect and watch over her.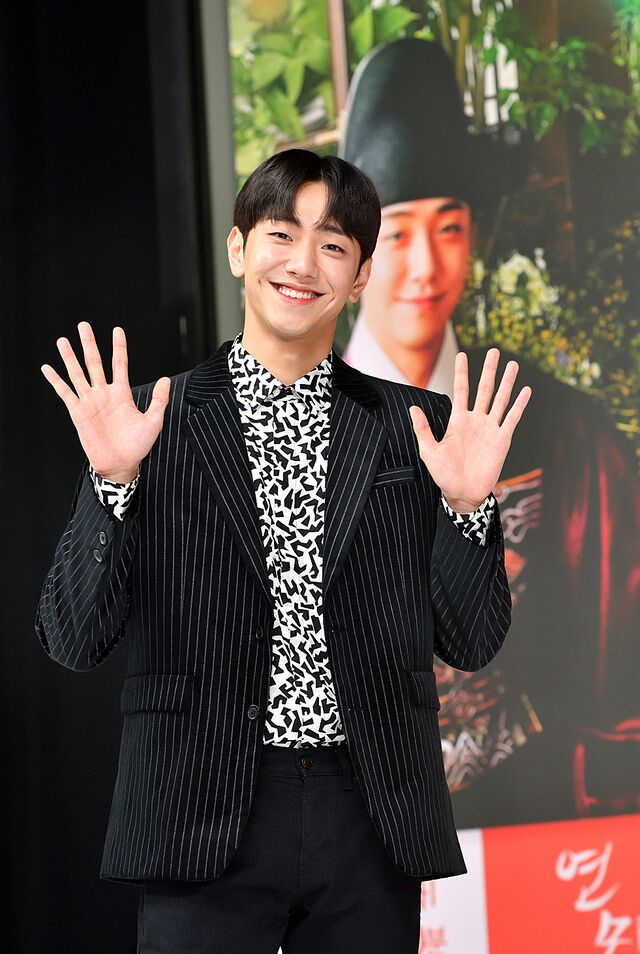 ADVERTISMENT - CONTINUE READING BELOW ↓
*Spoilers ahead!! Read at your own risk.*
Which scene in The King's Affection is your favorite and want the audience to look forward to?
Personally, the scene where Yi Hyun gives Hwi a pair of shoes embroidered with flowers and says, "Let's leave together, I will protect you," was awe-inspiring, because Yi Hyun is a daddy-long-legs type of character, who always stands by your side. It's a scene where Yi Hyun, a character who knows his place, expresses his long hidden feelings to Hwi. I liked it when Yi Hyun said, "I will protect you in the future as well." You can see that he is sincere about his feelings for Hwi. I'm sure that this will be a memorable scene for the viewers as well.
New episodes of The King's Affection are released every Monday and Tuesday night at 10:30 p.m. on Netflix. For more facts and trivia about the show, click here. 
ADVERTISMENT - CONTINUE READING BELOW ↓
***
We're officially on Viber! Be part of our growing community and subscribe to Cosmopolitan Philippines now!
Follow Lily on Instagram.