ICYDK, The King's Affection, a historical romance drama staring Park Eun Bin and Rowoon, is now on Netflix! It tells the story of a princess named Dam-i (Eun Bin) whose identical twin brother Yi Hwi, the crown prince, unexpectedly dies at a young age. As a result, she takes his place and grows up with people believing she's male. The King's Affection shows us what happens when she *falls* for her royal tutor Jung Ji Un (Rowoon). 
Cosmo.ph recently got to attend a virtual press conference for The Kings Affection where Director Song Hyun Wook and cast members Park Eun Bin, Rowoon, Nam Yoon Su, Choi Byung Chan, Bae Yoon Kyung, and Jung Chaeyeon shared some ~juicy~ secrets about the show. 
Here are 10 things you need to know about The King's Affection:  
1. Park Eun Bin was *intrigued* by the fact that the show stars a female king. 
Eun Bin's character is academically smart, excels in sword fighting, archery, and martial arts, and is infamous for being "cold" to everyone. "He" is actually known in court as "The Ice Prince!" When asked about what got her *hooked* on the project, Eun Bin said:
ADVERTISMENT - CONTINUE READING BELOW ↓
"This series is set in the Joseon Dynasty and I was very intrigued by the fact that it's about a female ascending to the throne...The moment I heard about the show, I felt that this was a character I only saw in my dreams. And it seemed like it was a new challenge that I could take on, my new dream. So I felt that urge to become that heir to the throne, become part of the royal family...I thought this was a very unique role that would not come along that often. So I thought that it would really become a valuable part of my career. I knew that it was going to be a challenge but I wanted to give it a try."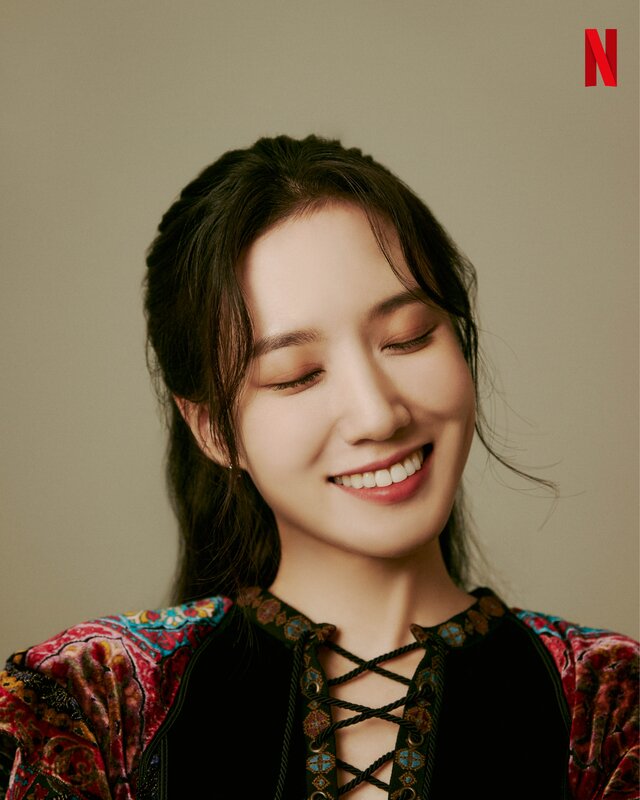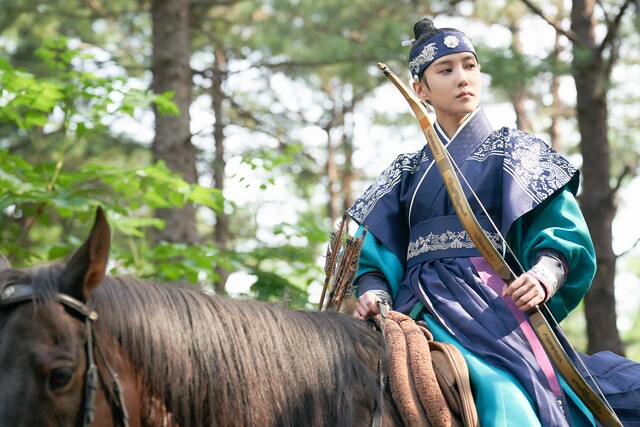 2. Because Rowoon is sooo tall, the director had to cast actors who were around the same height as him! 
Rowoon plays Jung Ji Un, a smart and fashionable young man whose first love Dam-i vanished without a trace when they were younger. Director Song Hyun Wook only had amazing things to say about leading man Rowoon, but added: "After I cast him, actually, I was very surprised about the fact that he was so tall. And this was a bit troubling, because I had to cast other actors that were as tall as him. Because if the height was too different, the rivalry wouldn't really come to show. So from that point on, I cast actors that were at least 187 centimeters." Everyone joked that The King's Affection has one of the tallest cast lineups in K-drama history! 
ADVERTISMENT - CONTINUE READING BELOW ↓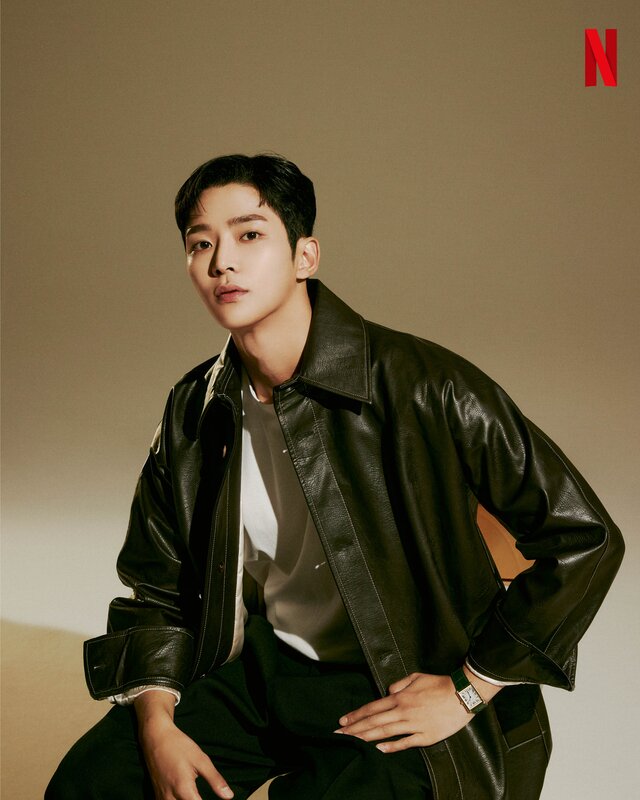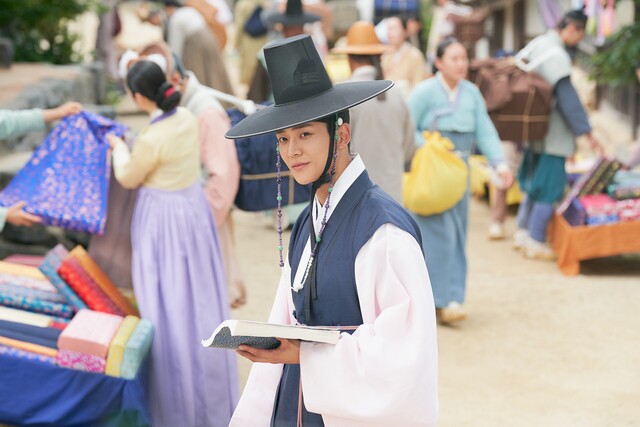 ADVERTISMENT - CONTINUE READING BELOW ↓
3. Nam Yoon Su says he practiced his character's amazing archery skills. 
Nam Yoon Su plays Yi Hyun, a member of the royal family who grew up with crown prince Yi Hwi...and who eventually falls for Yi Hwi's sister and "double." The King's Affection is actually Yoon Su's first historical drama!
He shared: "In this series, I tried to make sure to play the character as naturally as possible. I tried to become the character. Even when I was off the set, I tried to think with Yi Hyun's mindset when interacting with people and going about my daily life. Yi Hyun excels at literature and archery, so I tried to practice for that."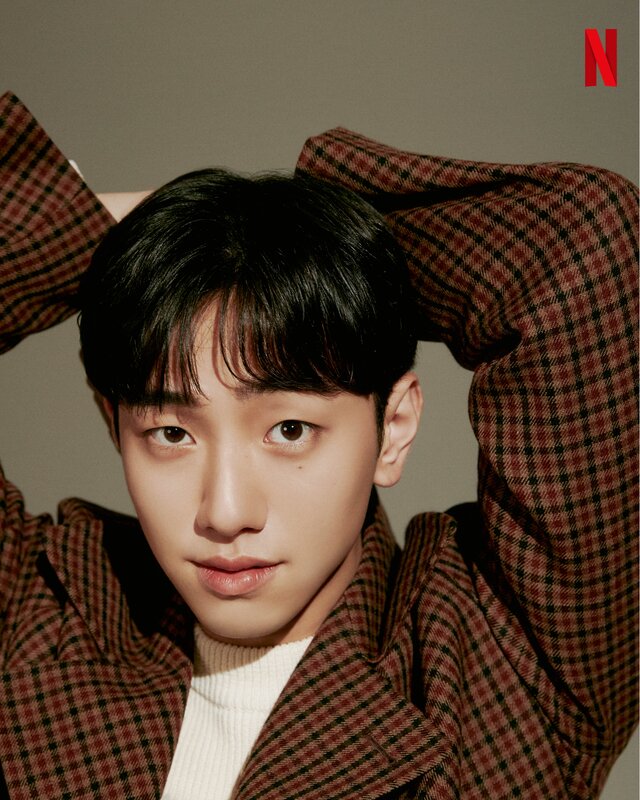 ADVERTISMENT - CONTINUE READING BELOW ↓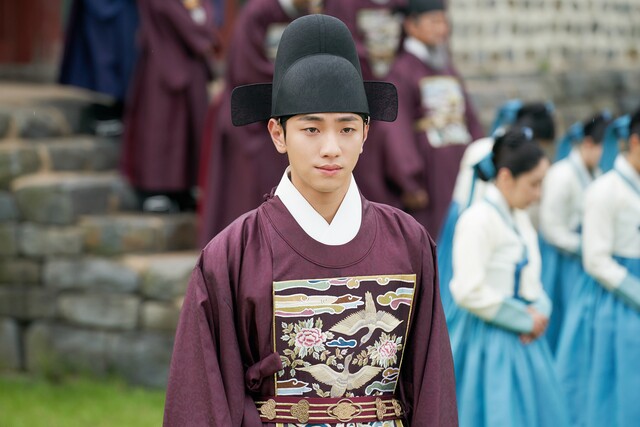 5. Aside from having a female king as the main character, there's another empowering woman we should watch for. 
According to Bae Yoon Kyung, her character Shin So Eun is a "modern" lady in the Joseon Dynasty. So Eun is actually the only daughter of the Minister of Interior Affairs in the show. "She comes from a very affluent family, she's very strong-willed, and she speaks [when she has an] opinion. And then she comes across Ji Un, and she falls in love with Ji Un. That's a feeling that she never felt before."  
ADVERTISMENT - CONTINUE READING BELOW ↓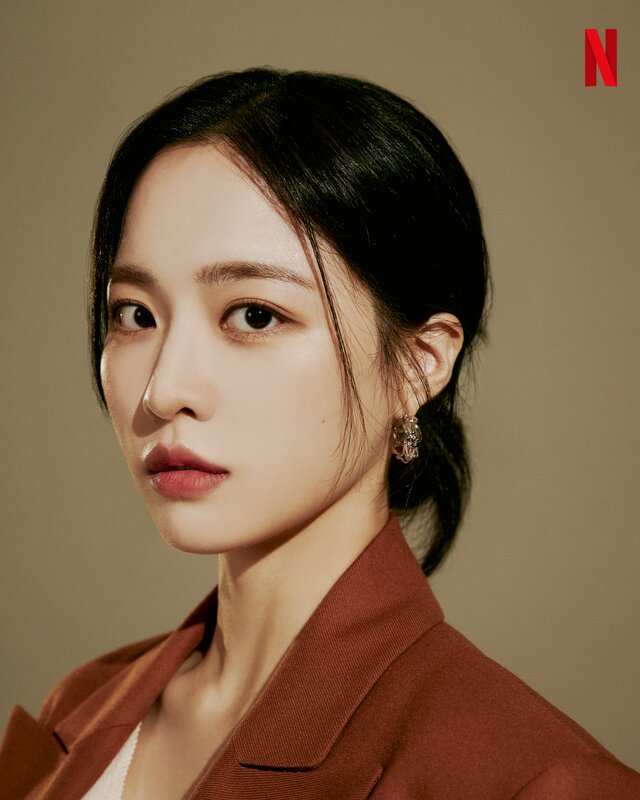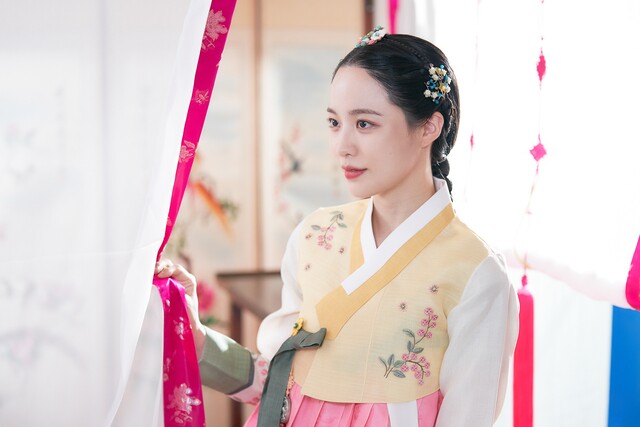 ADVERTISMENT - CONTINUE READING BELOW ↓
6. Choi Byung Chan had to act with his eyes A LOT in the series. 
Meet Hwi's trusted bodyguard Kim Ga On, played by Choi Byung Chan! "The role that I play is a character that does not speak much. In that regard, it's a challenge for me and that's why I decided to join," Byung Chan shared. "Ga On is a character who never reveals his feelings. He's really quiet and he has a mysterious background. He has a scar in his heart which he does not reveal."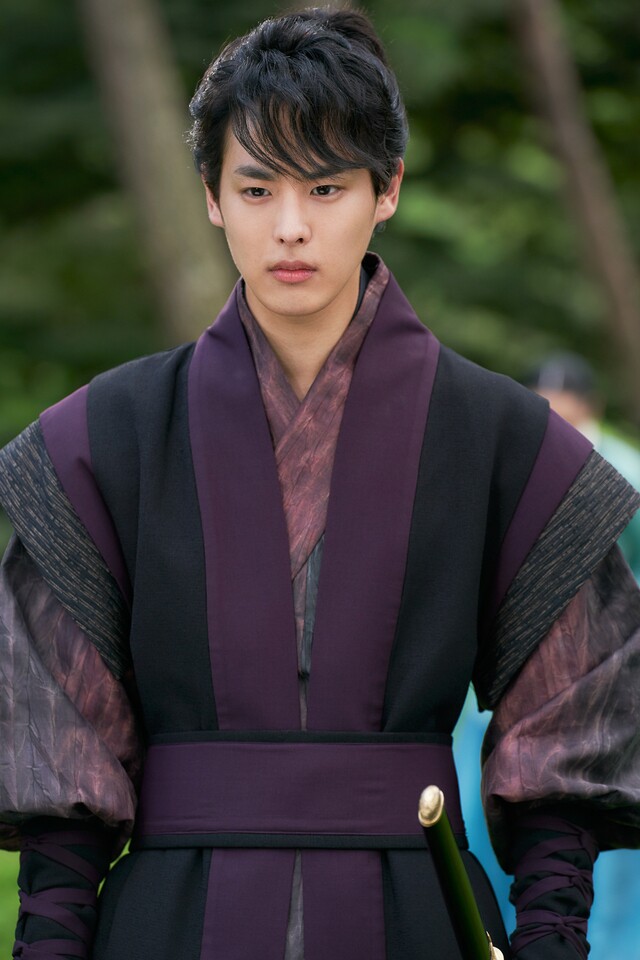 ADVERTISMENT - CONTINUE READING BELOW ↓
According to Director Song, they were *surprised* to hear Byung Chan speak so much during the press con because he didn't talk much on set! "And he doesn't have that many lines, he mostly speaks with his eyes while we're filming," he shared. "And eyes really matter for this part."
7. Get ready for heartbreak: There's going to be A LOT of one-sided love in the show. 
Yi Hyun will have feelings for Yi Hwi, Shin So Eun will fall for Jung Ji Un, and Noh Ha Kyung will fall for Yi Hwi as well! Ha Kyung, who is played by Jung Chaeyeon, falls for Yi Hwi, not knowing she is actually female. 
According to Chae Yeon, Ha Kyung is the daughter of the Minister Of Warfare. "She was really doted on when she was brought up as a child. And she's a really lovely character, everyone likes her because she's really innocent and naive...And this character finds her true love, which is the king. So you'll have to see how her emotions and feelings change throughout the series." 
ADVERTISMENT - CONTINUE READING BELOW ↓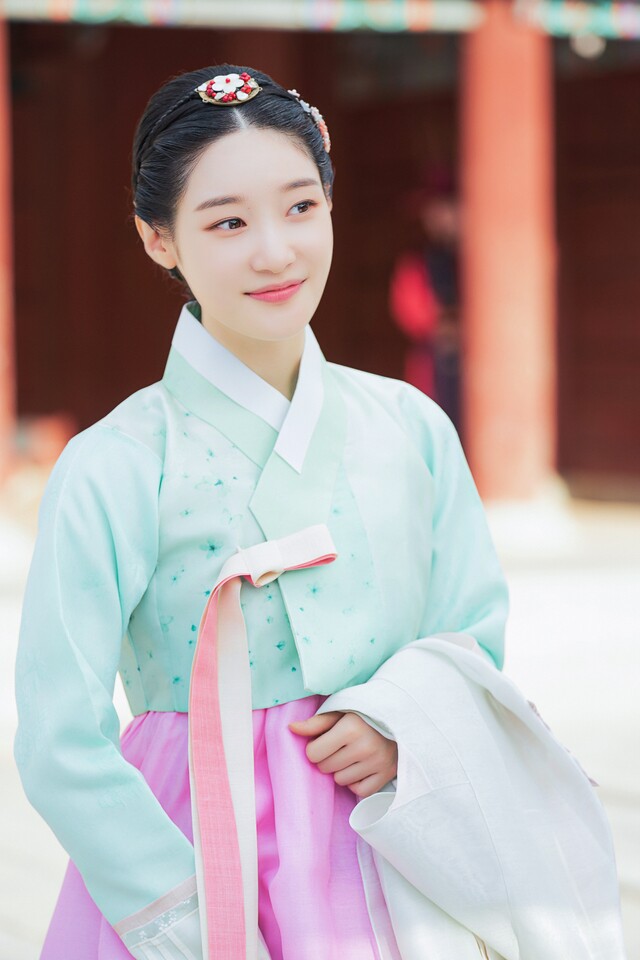 8. Rowoon and Eun Bin say they're very lucky to be acting next to each other. 
Rowoon shared, "The circumstances of the moment were naturally reflected in our acting. I think this synergy was possible because I had such a great partner on set. I think Eun Bin's a very great actor and I'm very lucky to work beside her." 
ADVERTISMENT - CONTINUE READING BELOW ↓
Park Eun Bin added: "I'm also very lucky to have a good partner. He's very serious about his acting and puts a lot of thought into it. He's very enthusiastic about his acting. He was very reliable and I can confidently say that our chemistry is the best."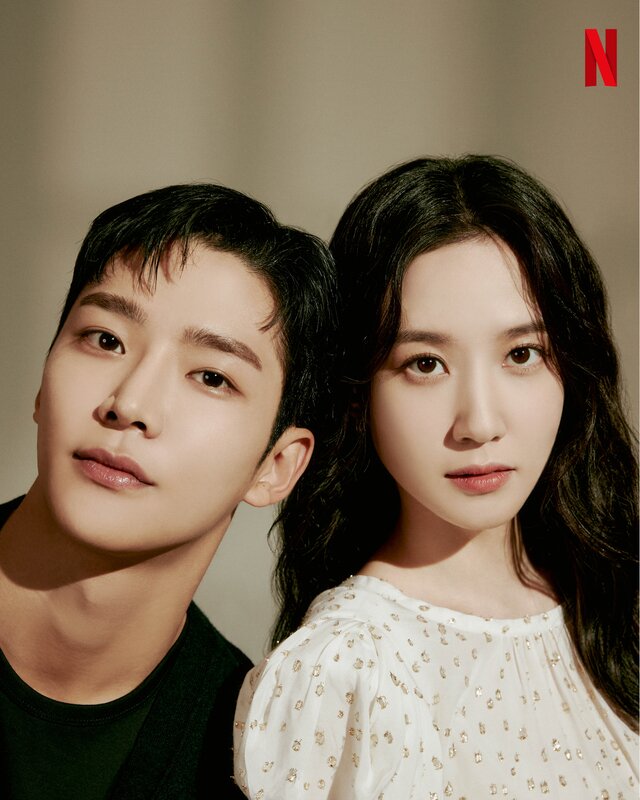 ADVERTISMENT - CONTINUE READING BELOW ↓
9. One of Bae Yoon Kyung's reasons for being in the drama is that she's a fan of Eun Bin.
"I did a previous project with Director Song, so I do have faith in [him]. When I saw the script, the plot was really intriguing and fun. And the character I will play, So On, was very attractive, very appealing. That's why I chose to join," Bae Yoon Kyung said. "And also, I did want to work alongside Eun Bin because I was her fan. I do really like her. And it was a really good opportunity for me to work alongside her." 
10. The ~funniest~ person on set is Choi Byung Chan, according to the cast!
When asked for a particularly fun moment, Byung Chan shared: "We had a very fun experience every day on the set, and no matter whether the camera's on or off, we had a lot of fun, and it was very enjoyable. I think the most memorable aspect was that we used to offer each other advice when the camera's off. And we would help each other out, and I love that part the most. I think I enjoyed every second of filming." 
ADVERTISMENT - CONTINUE READING BELOW ↓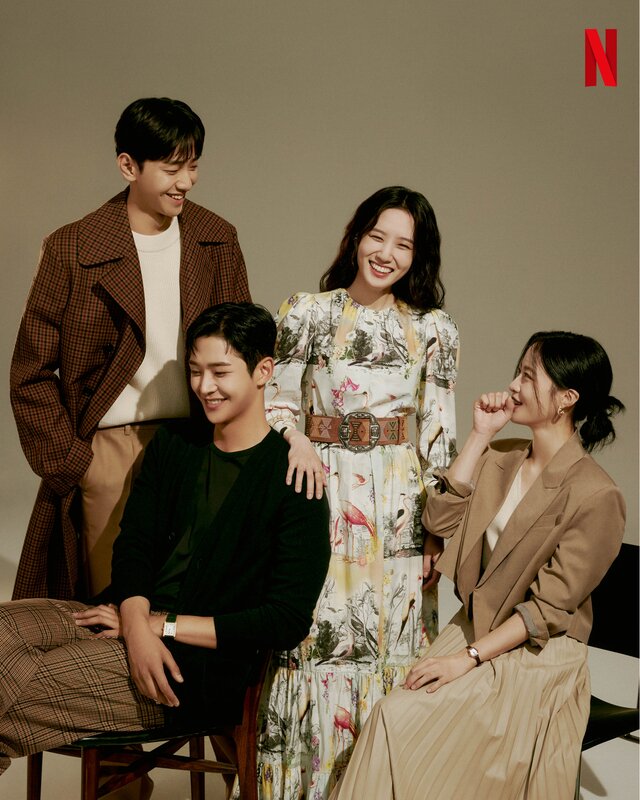 The cast and crew spent an entire year—and all four seasons in Korea—filming the show. As of this writing, they're actually still shooting scenes for The King's Affection!
New episodes of The King's Affection are released every Monday and Tuesday night on Netflix. 
***
We're officially on Viber! Be part of our growing community and subscribe to Cosmopolitan Philippines now!
ADVERTISMENT - CONTINUE READING BELOW ↓