During most of the pandemic last year, I stayed away from *stressful* Korean dramas. For Me, K-dramas are supposed to be happy pills, so I preferred watching lighthearted romances and fantasies. I was not planning to watch The Penthouse for that very reason. But then the main cast made an appearance in my favorite variety show, Running Man, and I couldn't help but become curious about the drama. Little did I know, I'll be obsessed with it in no time. I couldn't stop until I binge-watched all 21 episodes (spliced to 42 on Viu)!
What's the plot of The Penthouse?
The story revolves around the affluent residents of Hera Palace, a fictional high-rise luxury apartment. Aside from their place of residence, the families take pride in sending their children to study classical music in the prestigious Chung Ah Arts High School. Greed becomes the root of all evil in the show, as the individuals ignore rules, reason, and decency for money, power, and prestige. A murder mystery becomes a central theme, too. The characters unravel, escape, or take revenge for the death of one of the students. 
ADVERTISMENT - CONTINUE READING BELOW ↓
In the second season of the series, the war continues. More characters got murdered and more mysteries arose as the pilot season progressed. The rivalries also grew stronger, and the betrayals became bolder. The sequel takes you through the journey of the characters—still in Hera Palace and Chung Ah Arts High School. 
The short, honest plot of The Penthouse
Rich, fashionable people and social climbers betray and kill each other for love, status, money, and more. Also, an insane power-obsessed guy sleeps around, uses women to obtain wealth, and treats people like punching bags. 
The cast of The Penthouse
Lee Ji Ah as Shim Su Ryeon
She's the classy lady of the Hera Palace penthouse, wife to an evil businessman, and mom. Behind the angelic face and gentle demeanor is a fierce fox you don't want to mess with. In season two, she also plays Na Ae Gyo, Su Ryeon's sassy doppelganger that she's not blood-related to.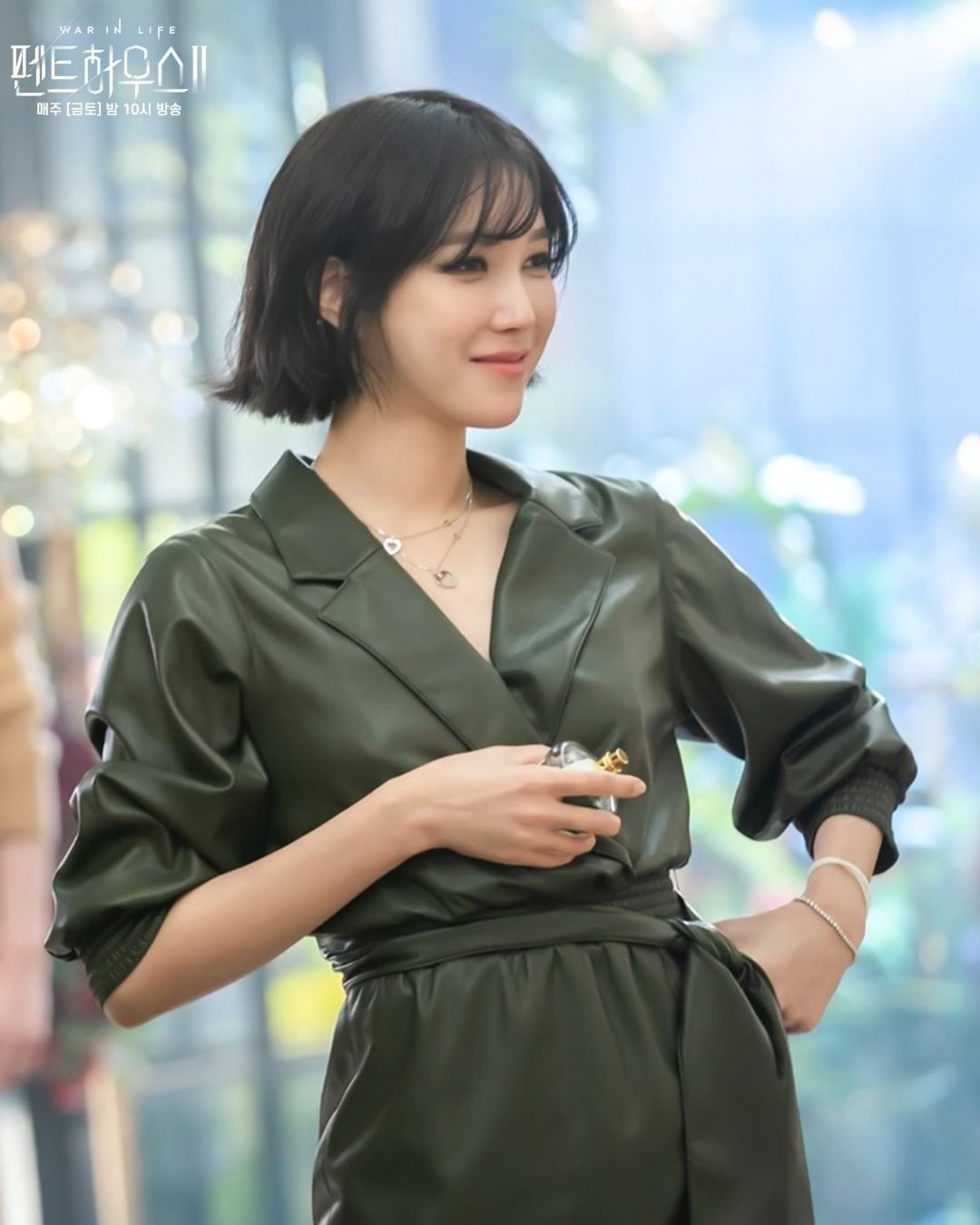 Kim So Yeon as Cheon Seo Jin
She plays a respected singer and music instructor with ambitions as high as Hera Palace. Cheon Seo Jin seems to have a perfect life with a good family, a husband who's a doctor, and a child who's like her prodigy. But her insecurities get the best of her and become the cause of her callous decisions. 
ADVERTISMENT - CONTINUE READING BELOW ↓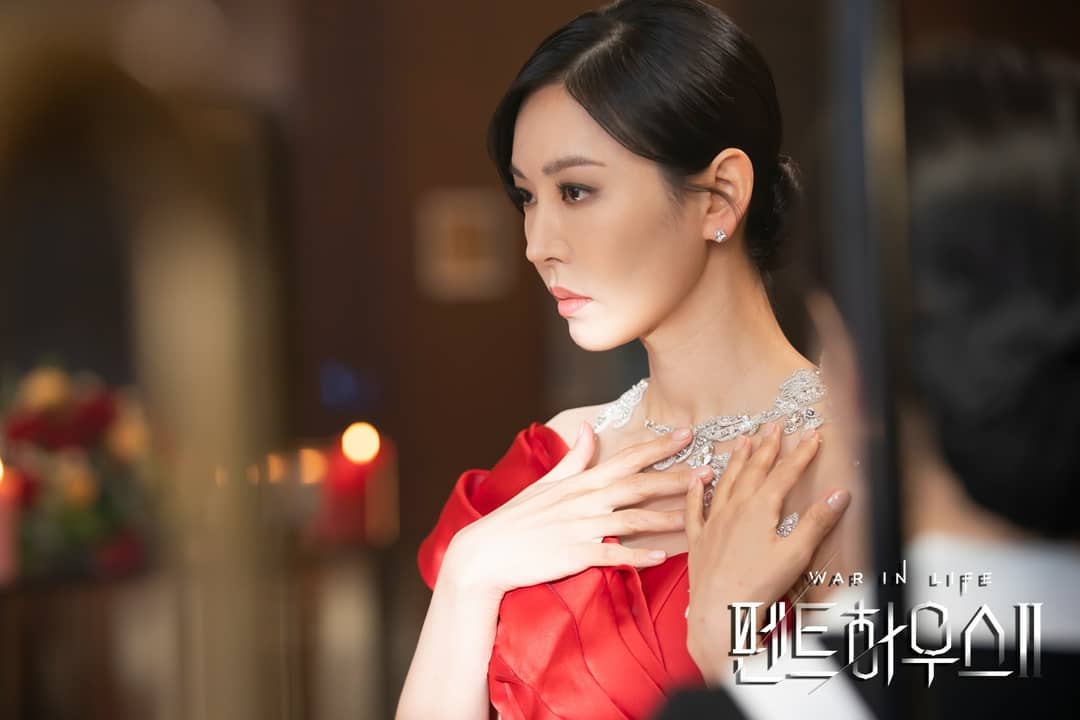 Eugene as Oh Yoon Hee
She was Seo Jin's feisty and talented rival, but she didn't have money or connections. Oh Yoon Hee had a rough life and eventually, she finds herself wanting to take back what life owed her. Her daughter becomes her lifeline, so she does and gives everything for the benefit of her child.
ADVERTISMENT - CONTINUE READING BELOW ↓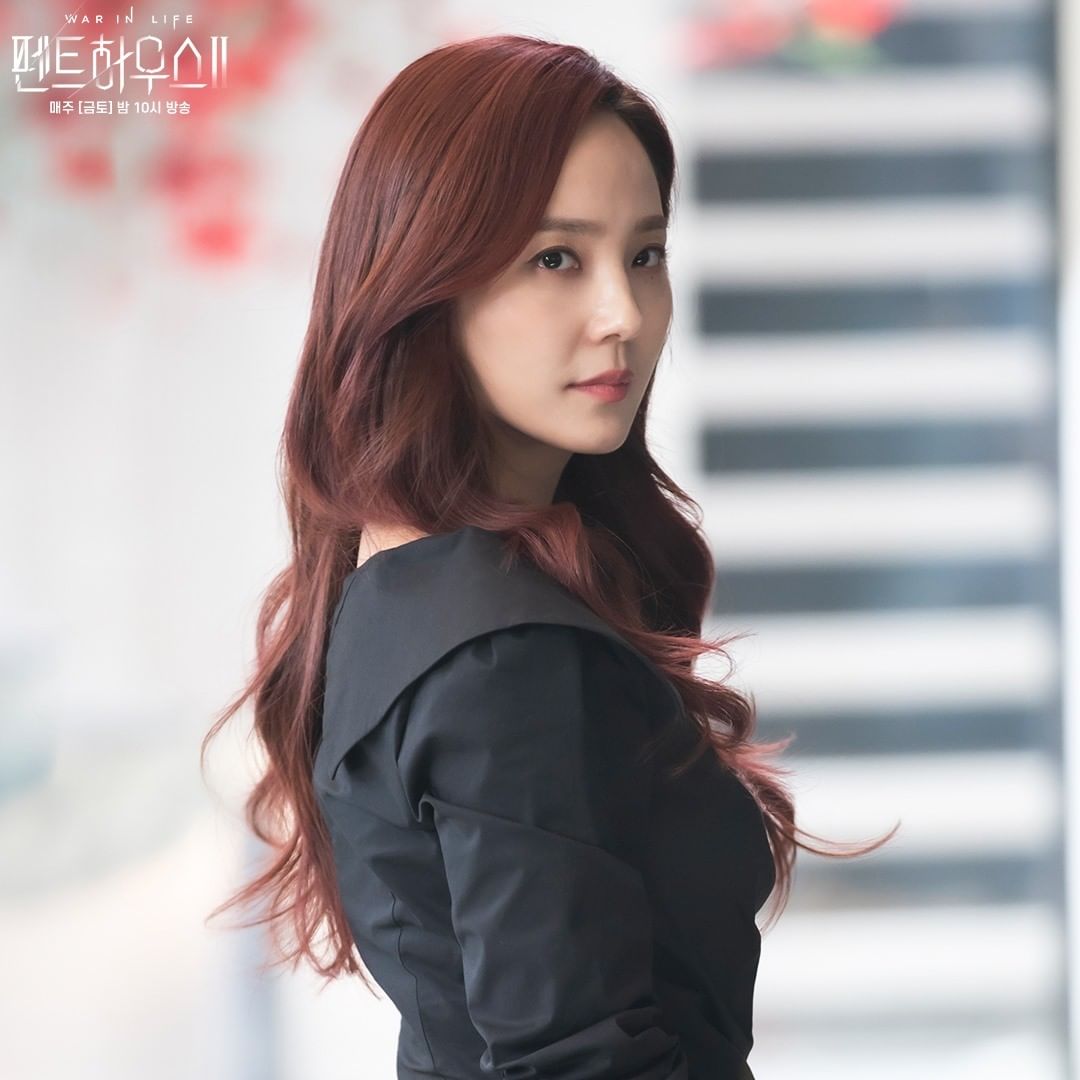 Uhm Ki Joon as Joo Dan Tae
Joo Dan Tae is the devil incarnate, TBH. He pretends to be a caring husband, but eventually reveals himself as an evil, smart businessman who deceives and leeches off others.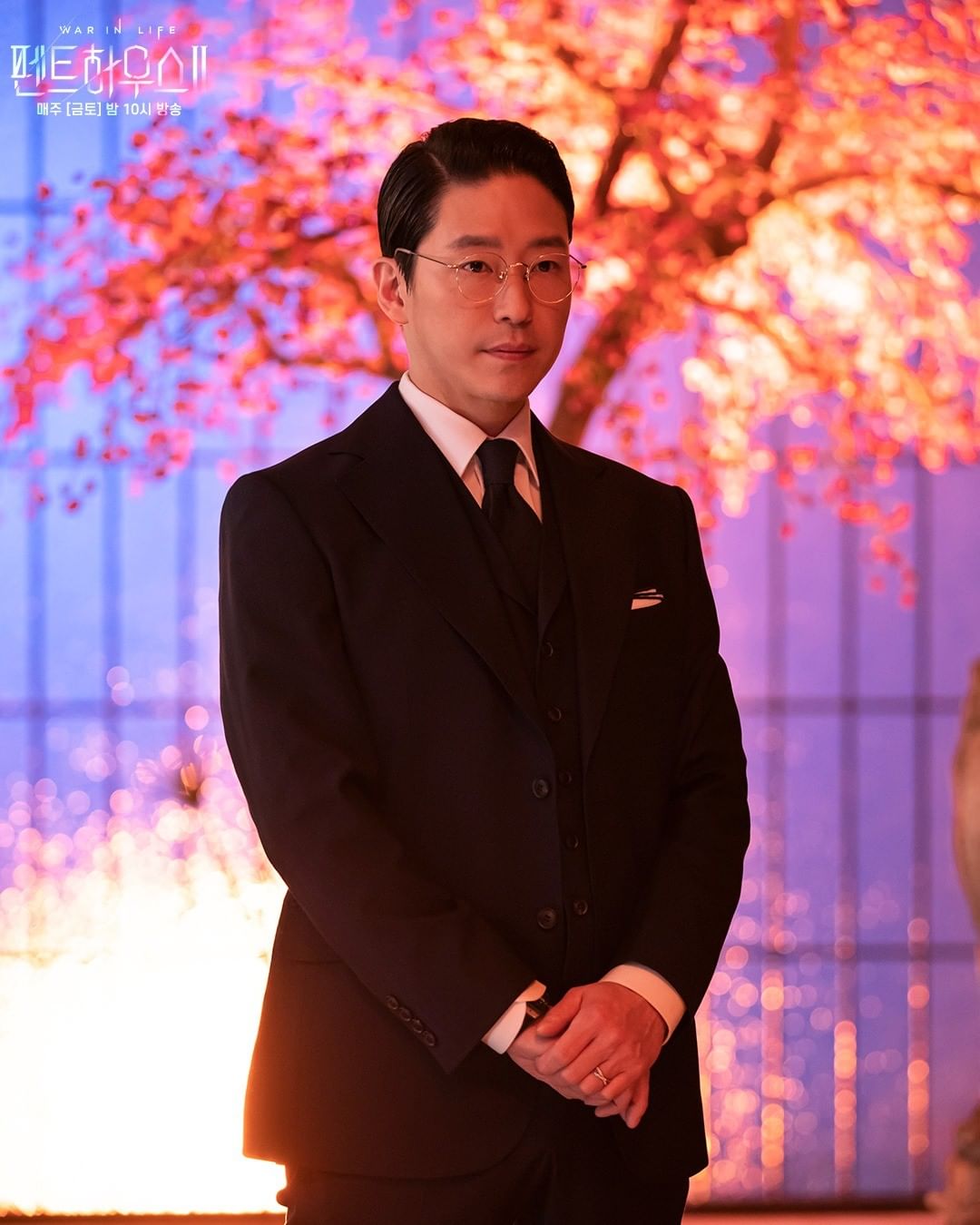 ADVERTISMENT - CONTINUE READING BELOW ↓

Also starring: Yoon Jong Hoon, Bong Tae Gyu, Yoon Joo Hee, Ha Do Kwon, and Park Eun Seok
Interesting trivia about The Penthouse
1. The first season of the series was so successful—the cast bagged several trophies and nominations at the 2020 SBS Drama Awards. That included the Top Excellence Awards in a mid/long-length drama for the holy trinity (Lee Ji Ah, Kim So Yeon, and Eugene) and Uhm Ki Joon.
2. The cast is a mix of veteran and new actors (although it's like everyone has been acting for years already!) Lee Ji Ah's TV drama debut was the most recent (2007), while Eugene started in 2002 (and debuted much earlier in her K-pop group S.E.S), and Kim So Yeon debuted on TV in 1993! 
3. As for the kids, the rookies are Choi Ye Bin (could you believe Eun Byeol is her first drama role ever?) and Han Ji Hyun (who played Seok Kyung). Jin Ji Hee (Jenny) has been acting since 2003 and her on-screen mom Shin Eun Kyung has been in movies and series since 1989!
ADVERTISMENT - CONTINUE READING BELOW ↓
4. Kim So Yeon was dubbed as Korea's Joker because of her *intensity* in one epic The Penthouse scene. IRL, however, she's one of the sweetest and funniest cast members! Her guest appearance in Running Man proved that—trust us, you won't be able to hate her after watching the episode! Oh, and her husband did a memorable cameo on the show in season two.
5. Season 3 is slated to air from June to August this year. Rumors say they'll be showing just one instead of two episodes per week—kaya ba natin? I CANNOT WAIT!!! But also, can The Penthouse never end???
An honest review of The Penthouse
Along with my sister and a really close friend, I have been passionately promoting this K-drama. Initially, the plot seemed like a hybrid of Sky Castle, A World Of Married Couple, and Graceful Friends. But unlike those shows, this wasn't *that* kind of drama that leaves a heavy feeling in your heart. I didn't feel like I was losing faith in humanity in every plot twist or at the end of each episode. I didn't feel like money rules the world, or that cheating happens all the damn time. I didn't feel any of those because Penthouse is so ridiculous! 
ADVERTISMENT - CONTINUE READING BELOW ↓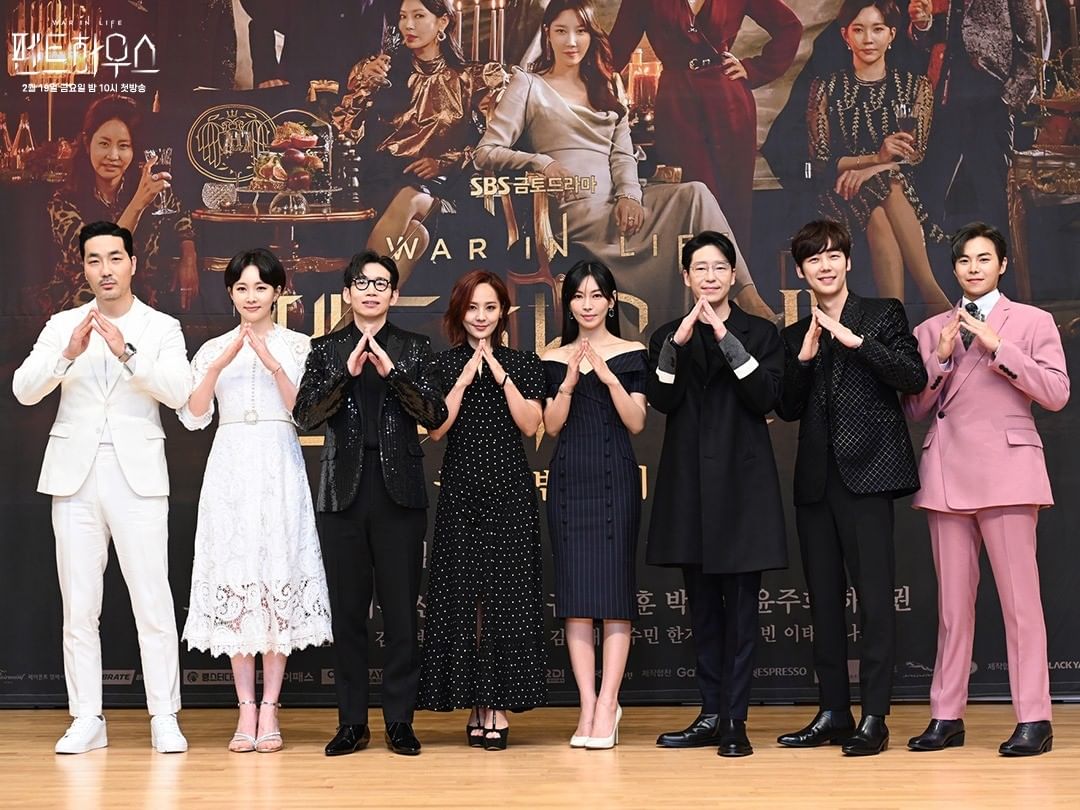 The problems were not realistic, and that was okay. The entertainment value was still through the roof! *SPOILERS AHEAD* Letting your dad die because he wouldn't give you the foundation and no one except your secretary and daughter knowing you did it? Unbelievable. Thinking you could kill a girl just to give your spoiled daughter a slot at a prestigious school? Absurd! Kidnapping your friends and holding their kids (including your stepchildren) hostage for covering up your daughter's death and bullying her? No way! Yet everything was so enjoyable to watch! 
ADVERTISMENT - CONTINUE READING BELOW ↓
The main cast was so good, too. Eugene showed off her charms. Lee Ji Ah was the epitome of poise. And Kim Seo Yeon? What an evil queen of reactions!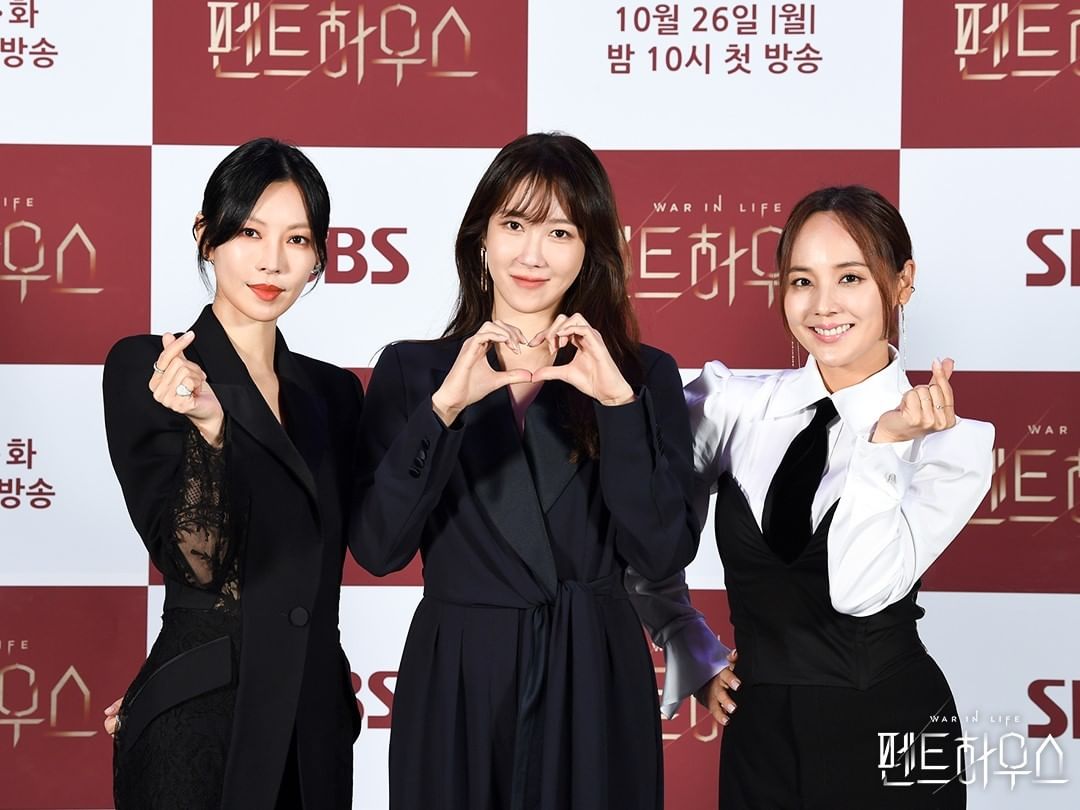 The rest of the Hera Palace residents, headed by Uhm Ki Joon, were all gloriously annoying, too. The same goes with the kids, including Kim Hyun Soo's Bae Rona and especially Choi Hye Bin's Ha Eun Byeol. Don't forget their tutor and number one slave to money, Teacher Ma Doo Ki (Ha Do Kwon). You just want to slap some sense into them! 
ADVERTISMENT - CONTINUE READING BELOW ↓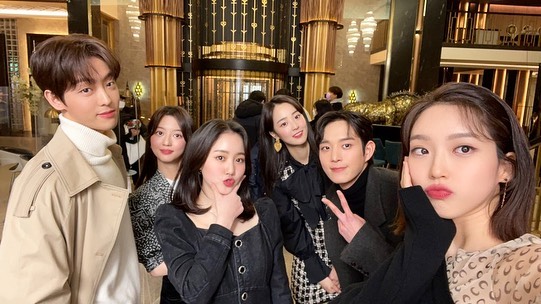 When it comes to character development, the best one for me was that of Kang Mari and Jenny (the bratty mom-daughter duo played by Eun Kyung Shin and Jin Ji Hee). I didn't expect to cry at all throughout the two seasons, but the veteran actresses knew how to tug your heartstrings! I'm so bummed how their characters took another 180-degree turn at the end of season two.
ADVERTISMENT - CONTINUE READING BELOW ↓
Overall, The Penthouse was such a great virtual escape from reality for me. It's one of the shows that I know I'll rewatch someday just because I've grown fond of the characters already. Yep, they may be rotten people, but they're all so good at distracting you from the real people and problems of the world! 
You can watch seasons one and two of The Penthouse on Viu and the Filipino-dubbed version premiering on GMA-7.