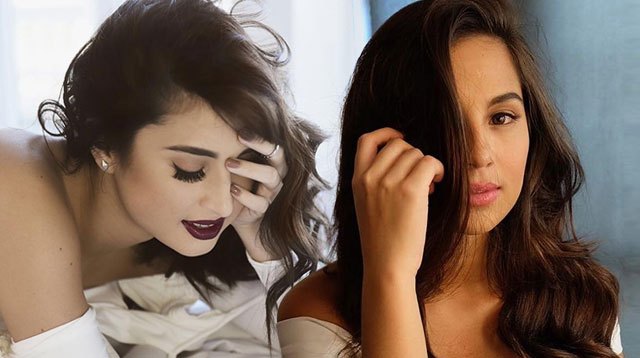 INSTAGRAM: coleengarcia, jascurtissmith

As we celebrate International Women's Month, our local celebs and former Cosmo cover girls joined in on our #LikeYourself Project to spread self-love among women.
*heart emojis*
Just like Marian Rivera and Tricia Centenera-Valenciano, AND all of YOU who joined our project, they, too, LIKED their own posts and shared the luuurve with one simple social media post.
Here, we rounded up the celebrity IG posts that inspire us Cosmo Girls to love one another, and more importantly, ourselves.
Coleen Garcia
Continue reading below ↓
Recommended Videos
 "In a world full of cynics, haters, discouragers and naysayers, we must keep in mind that we are ALL amazing, beautiful and powerful in our own ways. Some use the internet as a weapon of hate and moral destruction, but let's change the game and use it as a way to uplift and empower others, as well as ourselves. Once we love, accept and embrace all that we are and we grasp the true meaning of confidence and self-worth, NO ONE will be able to take away the light that shines from within us."
Isabelle Daza
Carla Abellana
Jasmine Curtis-Smith
Heart Evangelista
Lovi Poe
"I like the person I've become because I fought to become her."

 
Sam Pinto
 "Nothing wrong with liking your own photo!"

 
Isabel Oli-Prats
Maxene Magalona
 "Embrace everything about yourself. #LikeYourself "
Max Collins
Kelsey Merritt
Tricia Gosingtian
"#LikeYourself not just today because it's International Women's Day but everyday for the rest of your life."
Valerie Weigmann
"You only live once so be happy with who you are, yet always strive for improvement ."
Samantha Lewis
"And if you can't see anything beautiful about yourself, get a better mirror. Look a little closer, just stare a little longer, because there's something inside you that made you keep going despite everyone who told you to quit. You built a cast around your broken heart and you signed it yourself, you signed it 'They were wrong.'" 
Kiana Valenciano
"Baby, you should go and...#LikeYourself"
Samantha Godinez-Valenciano
"We can be whoever we want.... && I choose to be.... the winter soldier!"
P.S. It's not too late to join The #LikeYourself Project! Go! Go! Go!
Follow Jacinda on Instagram.