To All the Boys: P.S. I Still Love You has dropped on Netflix, and like any normal human, I watched it immediately instead of sleeping. It's fine, coffee was invented for a reason. And naturally, I'm now suffering from severe TATBILB withdrawal. Like, is this truly the end of Lara Jean and John Ambrose (Jordan Fisher)? What's gonna happen when everyone goes to college? And how long do we have to wait for the third (and final!) To All the Boys movie in the series? Basically, I HAVE QUESTIONS and I NEED ANSWERS. So, as a form of therapy, I'm putting together a comprehensive and not-at-all nerdy guide to exactly what we can expect from To All The Boys I've Loved Before: Part 3.
Okay, is it even definitely happening? 
Oh. It's fully happening. The next movie is called To All the Boys: Always And Forever, Lara Jean, and filming began in summer 2019—just two months after production on the second film wrapped. In other words, Netflix knows just how thirsty we are and they don't want us to get dehydrated.
Continue reading below ↓
Recommended Videos
What's the plot? I need spoilers. 
Assuming the movie is faithful to Jenny Han's book, we'll pick up with Lara Jean and Peter Kavinsky in their final year of high school. Things are looking good with their 'ship, but the ~problem~? They don't get into the same college, which means they'll have to be long-distance until after freshman year, when Lara Jean plans to transfer to Peter's school. Hard pass to planning your life around a dude, but we've all seen Peter Kavinsky's face, so fine. The thing is, Lara Jean then gets accepted at a school super far from where Peter will be, which puts *more* strain on their relationship.
Peter's obviously bummed, and starts talking about transferring to Lara Jean's school after freshman year—which his mom isn't thrilled about. In fact, she straight-up asks Lara Jean to break up with him (RUDE), and to make matters more tense, Lara Jean and Peter's plans to have sex for the first time don't pan out. Things clearly aren't great, and Lara Jean ends up breaking up with Peter...while she's drunk. It's basically a mess, but because this is a cute romantic comedy, the book—and maybe movie?—ends with Lara telling Peter she loves him at her dad's wedding and they get back together. Obviously, there are a lot more deets (read the book!) but that's the general vibe.
Who's in the cast? 
Lana Condor and Noah Centineo will reprise their roles as Lara Jean and Peter, naturally. And according to IMDb, it looks like the rest of the core cast (think, Peter and Lara Jean's friends and fam) will also be in the film. Thank Freakin' God.
P.S. If you simply cannot wait for the movie, here's a taste: Lana and Noah were spotted filming in NYC!
When does TATBILB3 come out? 
Time for some elementary school math: TATBILB dropped on August 17, 2018 and TATBILB 2 dropped on February 12, 2020. That's about a year and a half between movies, so guess we can expect TATBILB 3 to bless our lives in summer 2021? Hopefully? Until then I'll just be out here all: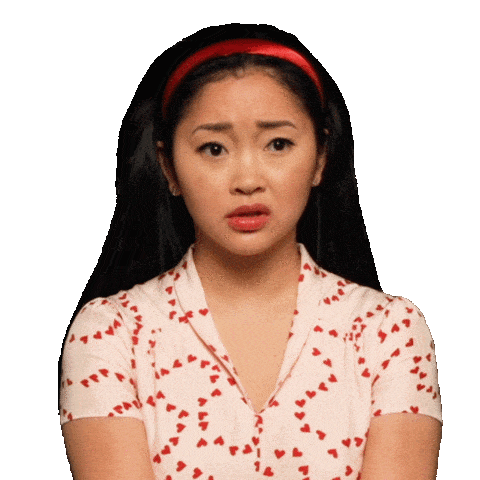 ***
This article originally appeared on Cosmopolitan.com. Minor edits have been made by the Cosmo.ph editors.