I am a huge fan of Jenny Han's To All The Boys novels, and naturally, I super looked forward to the movie adaptations on Netflix! And while I absolutely adored how they presented John Ambrose McClaren (Jordan Fisher) in the P.S. I Still Love You movie, it's a different matter when it comes to Peter Kavinsky (Noah Centineo).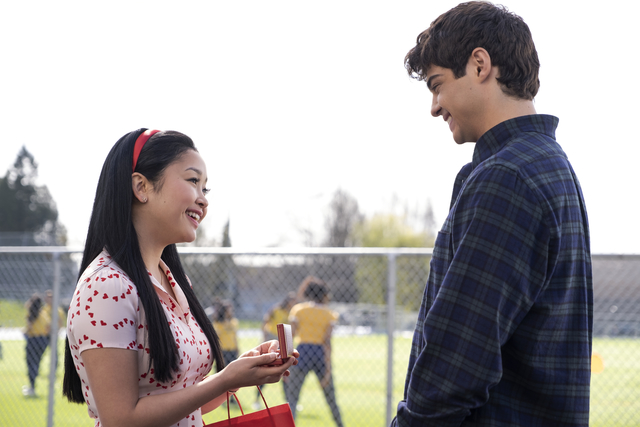 ADVERTISMENT - CONTINUE READING BELOW ↓
TBH, Peter K was VERY PROBLEMATIC in the book, but he seemed like a ~saint~ in the film adaptation. I know, I know. It's a movie and they had to leave some details out. Setting aside the fact that I still adore Noah, here's why I'm *kinda mad* that the movie version of Peter K wasn't exactly like he was in the books: 
Lara Jean seemed like an insecure GF for no reason at all. 
In the movie, after having a short conversation with Gen (Emilija Baranac) about Peter's favorite restaurant, Lara Jean (Lana Condor)'s insecurity heightens and she starts to overthink everything.   
The truth is, the book tells us that Lara Jean's insecurity came from the fact that Peter and Gen were still pretty good friends, even though they'd already broken up. LJ also had to deal with Peter constantly being with Gen and refusing to tell her why. In short, Peter K was being a pretty bad boyf.
Let's face it: Peter K chose Gen over Lara Jean again and again. 
If you read the books, Lara Jean will take you through the *turmoil* she went through as Peter REPEATEDLY (not just once) hung out with Gen. He knew it made LJ uncomfortable and jealous, but he still insisted that there was nothing wrong with him being there for his ex-girlfriend. Aren't exes supposed to be exes?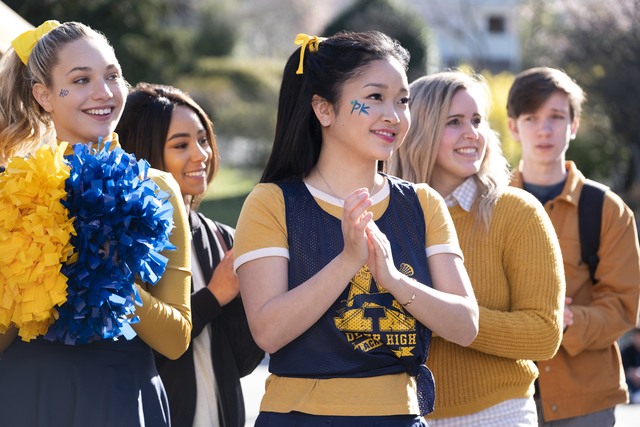 ADVERTISMENT - CONTINUE READING BELOW ↓
Lara Jean knew in her heart that Gen was the one who posted the video of them making out in the hot tub, but Peter said she shouldn't ~assume~. When he got confirmation that Gen actually did it, he hid it from LJ! Add to that the fact that he was actually waiting for Gen in the hot tub during the ski trip. LJ is your girlfriend Peter K, you should be on her side! 
Also, he made this big deal out of Lara Jean not going to his games, but when she actually showed up to support him, he was NOWHERE TO BE SEEN. It turns out that he was with Gen, comforting her while "her face is buried in his chest." 
He was ~insensitive~ during the treehouse party.  
In the book, not only did Peter invite Gen to the party without telling LJ, he didn't help her prepare for it and was late because he was comforting his ex and "being a friend." When they're opening the time capsule, he notices how comfy Lara Jean and John Ambrose are with each other, so he BRINGS UP JOHN'S STUTTER (rude)! As LJ calls him out for being with Gen again, he turns things around and points out how LJ is all "buddy-buddy" with John Ambrose. I get that he's jealous, but why, Peter, why? 
ADVERTISMENT - CONTINUE READING BELOW ↓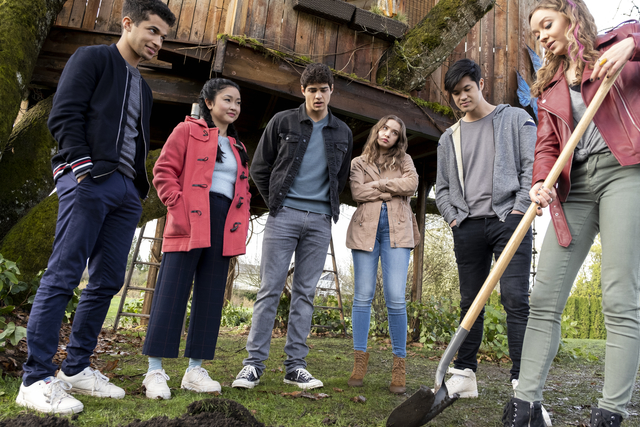 He was *technically* the one who broke up with her. 
In the movie, all the revelations about Peter and Gen (him going to her house, the fact that he was actually waiting for her at the hot tub, not telling LJ that Gen was the one who posted the video) was too much for LJ that she broke up with him on the spot. 
ADVERTISMENT - CONTINUE READING BELOW ↓
But in the novel, when Lara Jean confronts him about siding with Gen, she says that if she won their Assassins  game, she would wish that they "never started any of this." A hurt Peter tells her that she doesn't have to win the game to get that: "You can have that right now if you want it." 
Peter TOOK HIS NECKLACE BACK. 
In the movie, we see LJ asking Peter if he wanted her to return the locket, but it was actually the other way around! When they broke up in the book, Peter's actual words were: "So I want my necklace back. Obviously." I mean, okay, it was a really expensive necklace from his mom's shop but how could he do that? My heart hurts just thinking about it.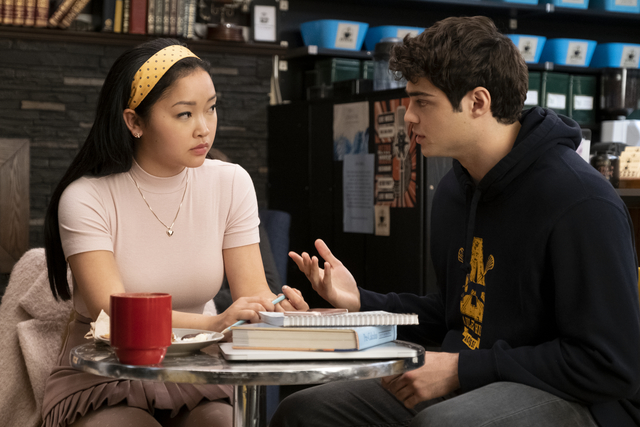 ADVERTISMENT - CONTINUE READING BELOW ↓
And after all that, LJ is supposed to forgive Peter? In John Ambrose's words: "You treated her like garbage and now you decide you want her back?" I personally think our girl LJ deserved better. 
***
We are officially on Viber! Be part of the Cosmo Viber Community by clicking here! You can also visit the Sticker Market and download the "Cosmo Girl Sticker Set" here to be automatically part of the group. The stickers will only be available until April 27, so don't miss out on the fun!
Follow Lily on Instagram.