Trina Candaza and Carlo Aquino may have already broken up, but that's not stopping them from celebrating their daughter's milestones together.
The exes recently reunited during the second birthday celebration of their daughter, Enola Mithi.
In a series of IG Stories, Trina shared photos of their family with friends who attended the party. Enola looked so cute in her sparkly baby blue dress!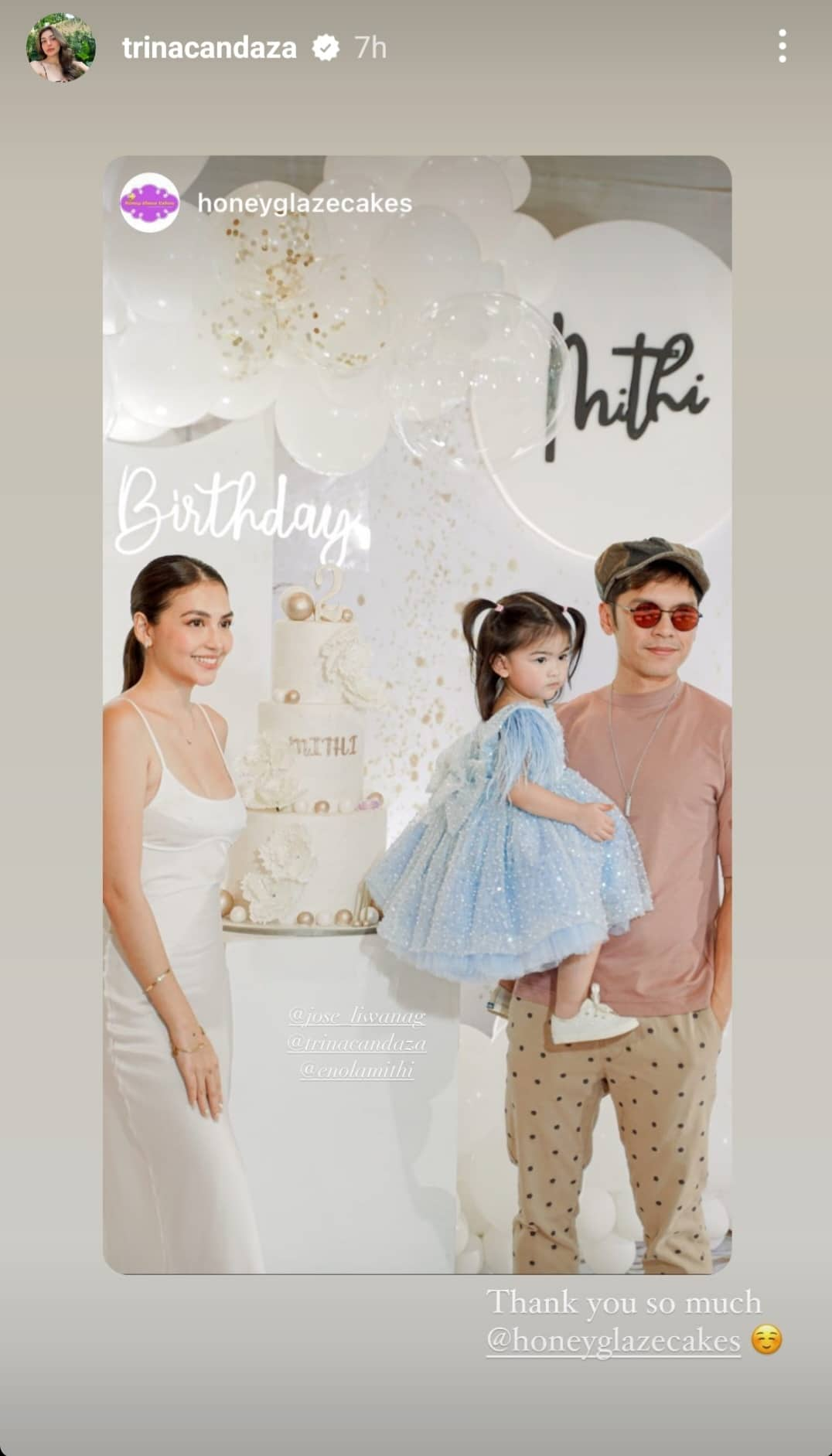 ADVERTISMENT - CONTINUE READING BELOW ↓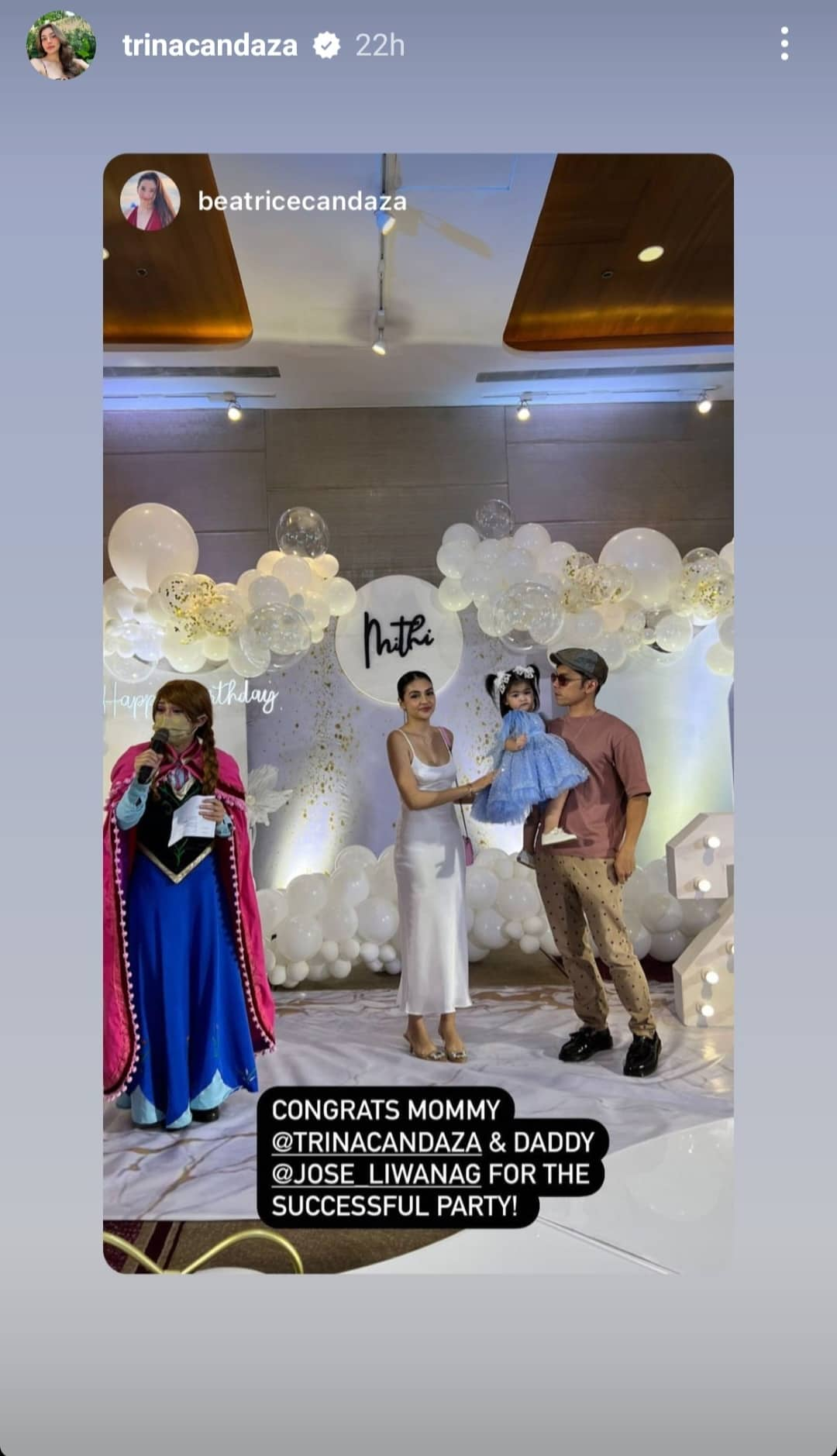 We're loving the dreamy backdrop, too, and the whole Disney theme.
Carlo also posted a sweet message to Enola Mithi on Insta:
"Have I told you yet today how much I love you?" he wrote, featuring a touching photo of him and his daughter.
It was in April 2022 when Carlo confirmed in an interview that he and Trina had gone their separate ways. While he didn't share the reason behind their breakup, he did note that he and Trina are on civil terms and are in touch only on co-parenting matters regarding their daughter.
Rumors of the couple's relationship being on the rocks circulated in January 2022, following Trina's cryptic Facebook post seemingly alluding to the idea of a third party. Later that month, Trina and Enola Mithi moved to a new home.
Carlo and Trina met in May 2018 and became a couple in January 2019. They welcomed Enola Mithi in September 2020.
MORE ON TRINA CANDAZA AND CARLO AQUINO:
Trina Candaza Responds To Netizen On Reconciling With Carlo Aquino: 'Mahirap na po magkabalikan
Trina Candaza And Daughter Mithi Move To A New Home Amidst Breakup Rumors With Carlo Aquino
Netizens Think Carlo Aquino And Trina Candaza Have Broken Up Following A Cryptic Post: 'Kung may pinupuntahan na agad na babae'
ADVERTISMENT - CONTINUE READING BELOW ↓