If you're into K-pop, you have probably encountered TXT or listened to one of their songs. While they can still be considered young in the K-pop scene, these boys already released bops after bops that captured the hearts not only of the generation of their age but even the older ones. There's no wonder that TXT will also cast their spell on you!
TOMORROW X TOGETHER, or TXT, debuted with "CROWN" in 2019 under the agency that launched BTS, Big Hit Music. The launch of the group came with overwhelming anticipation, and the boys were aware that while it's a privilege, it's also a challenge that they needed to face. During their debut period, TXT has won several awards that earned them the title of Rookie Grand Slam by winning Rookie Of The Year at the Mnet Asian Music Awards, Melon Music Awards, Seoul Music Awards, Gaon Chart Music Awards, and Golden Disk Awards. Approaching three years in their career, TXT has already proven that they are artists who continuously make waves in the industry that reaches the global music space.
ADVERTISMENT - CONTINUE READING BELOW ↓
The group is composed of five different individuals that come together to build a new tomorrow under one dream. Unlike other groups, TXT has no assigned positions aside from the leader role, proving that the members are all-rounders. With much confidence, we can say that they can dance well with clean synchronization, sing harmoniously, and perform with so much passion that radiates in their impressive stage presence. Each of them has unique and irresistible charms that make the group's chemistry shine even brighter.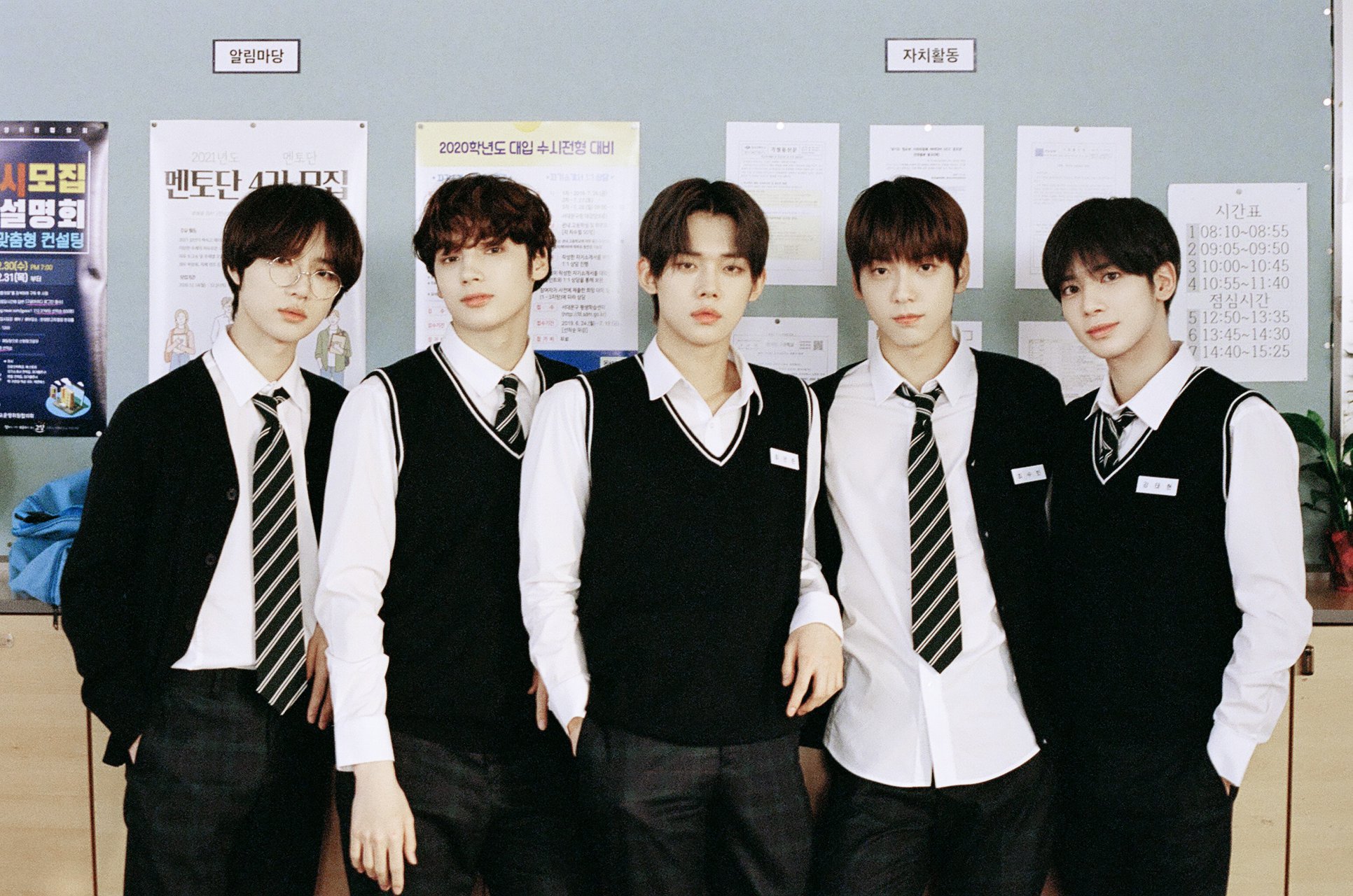 ADVERTISMENT - CONTINUE READING BELOW ↓
Recommended Videos
As you become more invested with this K-pop boy group, it's time to get to know the members that form TXT:
1. Soobin (Leader)
There is a huge chance that you have already seen TXT's leader in different K-pop shows! Choi Soobin, or Soobin, was a former MC of KBS' MusicBank and he truly made a remarkable stint right from the very beginning when his performance of OH MY GIRL's "Dolphin" with member Arin went viral. His undeniable charisma draws not only fans and viewers but also his fellow idols.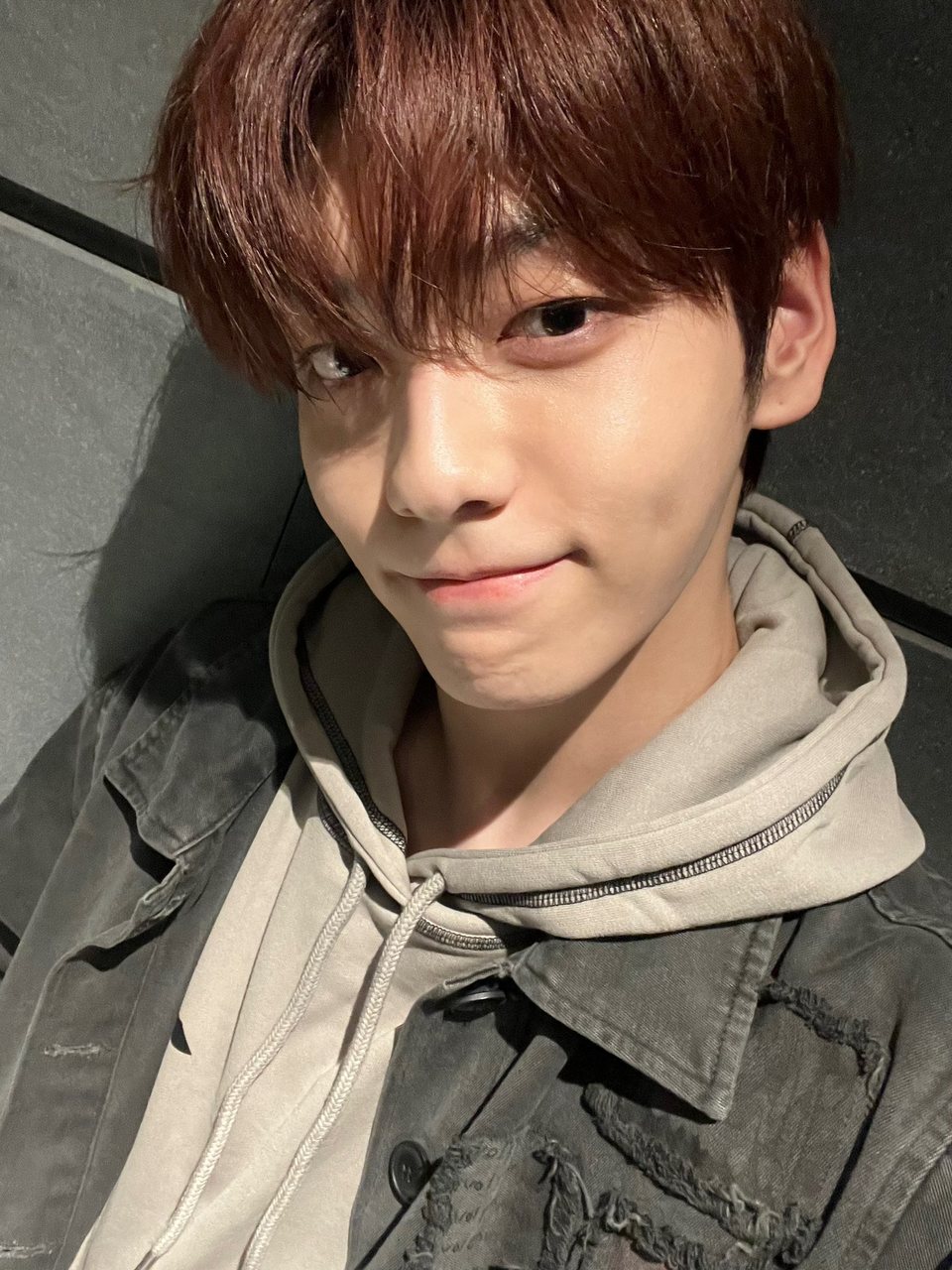 ADVERTISMENT - CONTINUE READING BELOW ↓
Aside from being the leader of his team, Soobin is also a father to his pet hedgehog named Odi. This just shows how soft-hearted he is similar to his cotton candy-like falsettos. On stressful days, Soobin can be found enjoying ice cream as his coping mechanism—probably the reason why he co-wrote their track of the same name. Back when he auditioned, he thought that he failed so on his way home, and he got five cones of ice cream and ate them all by himself.
[T:TIME] SOOBIN's Ice Cream - TXT
2. Yeonjun
Dubbed as the K-pop "4th Gen It Boy," 22-year-old Choi Yeonjun gratefully acknowledged the title given to him by fans. He spent many years of training which made him the Big Hit Legendary Trainee, as what his members call him. This is evident in every performance where he showcases his versatility. While there is no doubt that he is already excellent as an idol, Yeonjun also had an acting cameo on the K-drama Live On, He also has several modeling stints, including his debut on the New York Fashion Week.
ADVERTISMENT - CONTINUE READING BELOW ↓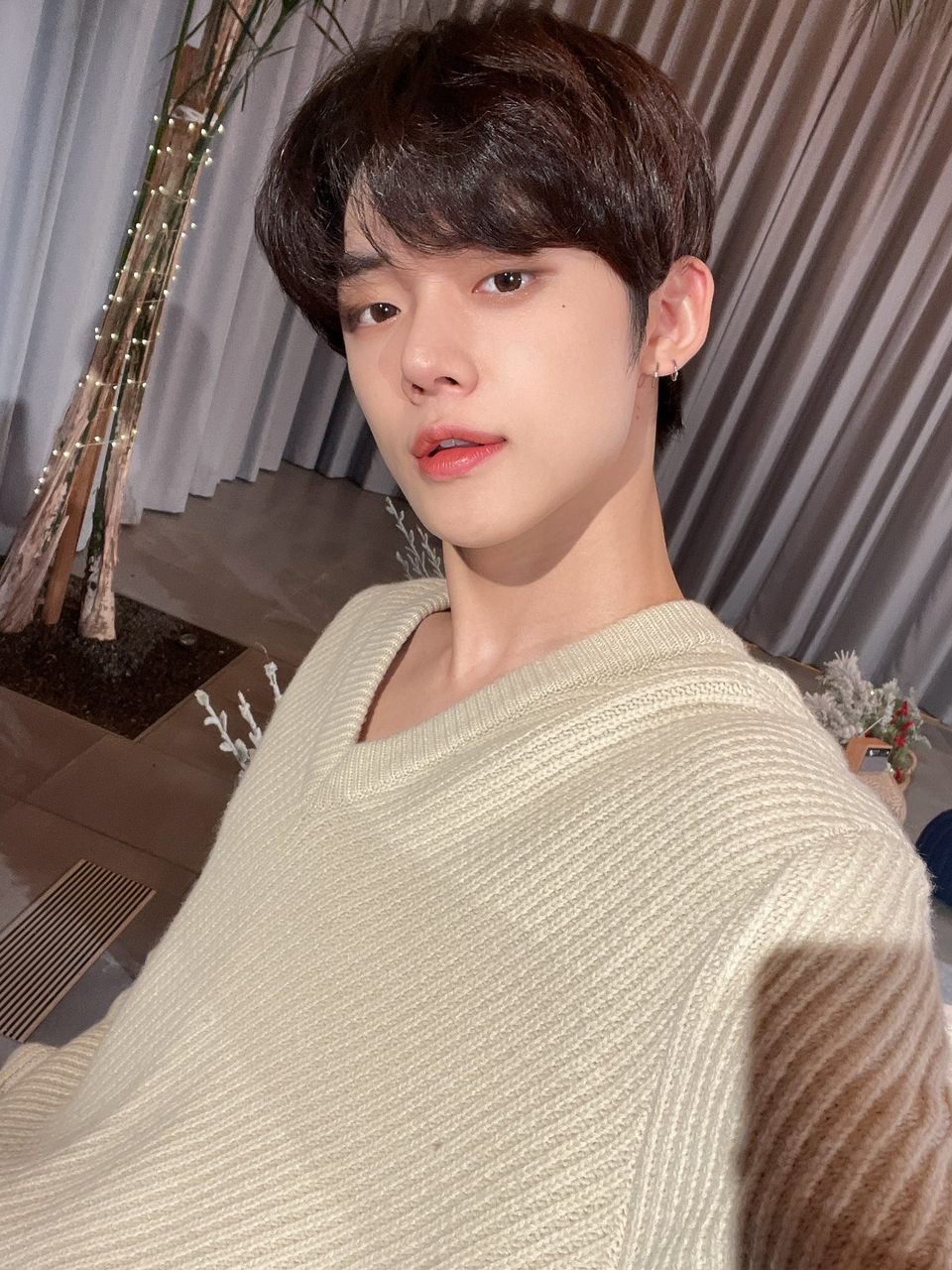 To convince you even more how great this young man is, his Studio Choom's Artist Of The Month performance is a testament to his talents. While he is burning like fire every time he is on stage, his duality will take you to a playful Yeonjun when he is around his members. Oh, one more thing: Don't forget to check him out on his personal Instagram account, @yawnzzn.
ADVERTISMENT - CONTINUE READING BELOW ↓
[Artist Of The Month] 'Watermelon Sugar' X 'BLOW' covered by TXT YEONJUN | July 2021 (4K)
3. Beomgyu
Known as the "energizer" of the group, Choi Beomgyu has amazing energy which makes him ideal for variety shows. He loves imitating his members and his favorite *victim* is his Yeonjun hyung. The third Choi member of TXT actually has a special memory of his childhood in the Philippines: His visit to the country is his first time going abroad and his father bought him his first guitar.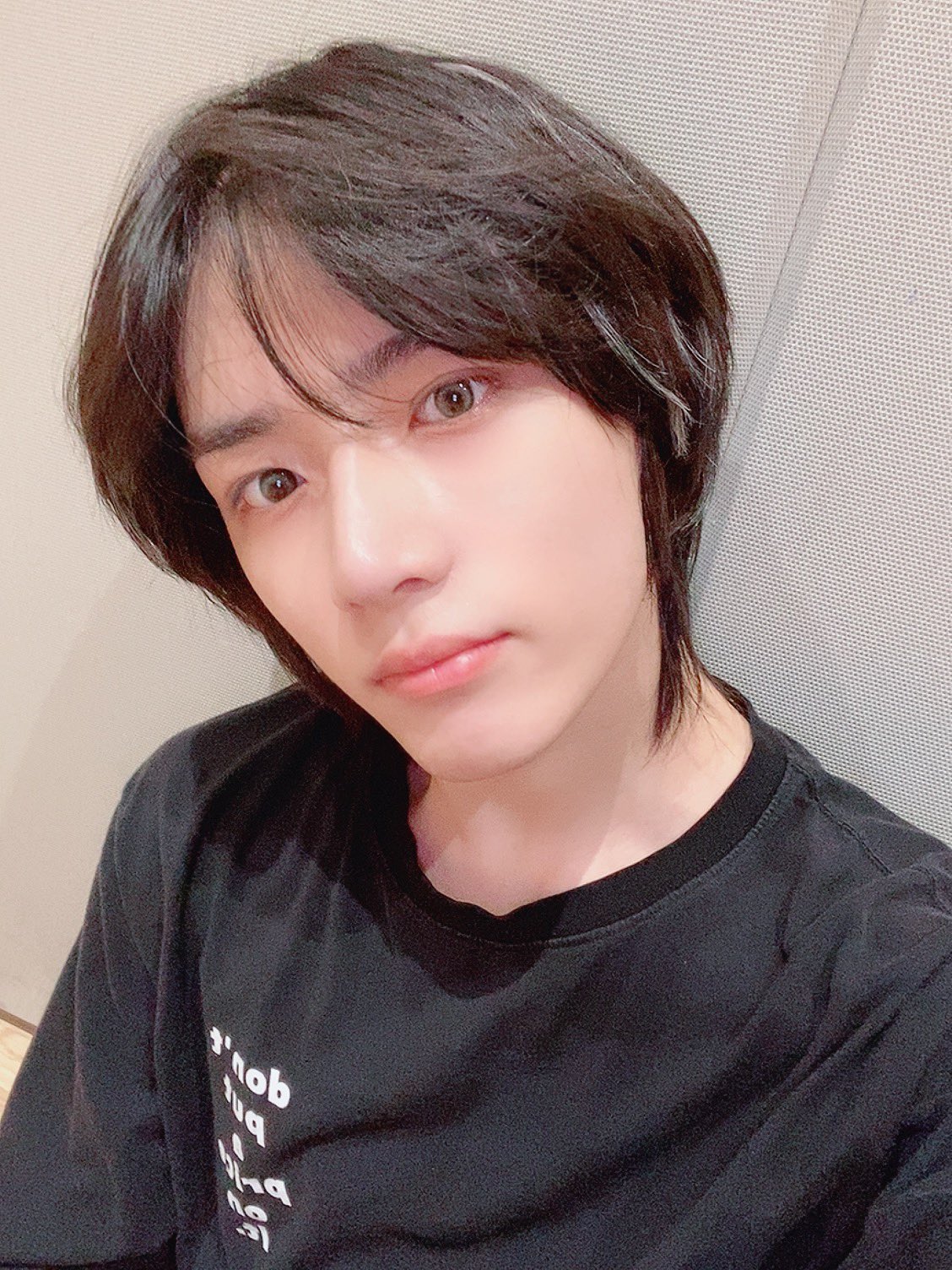 ADVERTISMENT - CONTINUE READING BELOW ↓
Beomgyu might have a deep voice when he sings (also when he speaks Daegu satoori) but it's in contrast to his bright personality. He genuinely cares about his members and can be considered a social butterfly. He may act all cute and be full of fun but the performer in him always ensures that he gives his one-hundred percent in every performance.
[Mood Diary] 'What do you do when you're bored?' - (BEOMGYU)
4. Taehyun
On stage, you can always see a passionate Kang Taehyun belting out high notes and emotionally interpreting the songs he is singing. This boy has also a fascinating interest in doing magic tricks, which makes him suitable as a member of a very magical group. Before debuting as an idol, many entertainment agencies tried casting him but he ended up being in Big Hit Music—proving that he is really destined to be in TXT. Good thing that he chose the agency because MOA (TXT's fandom name)'s fan life would never be the same without him in the group.
ADVERTISMENT - CONTINUE READING BELOW ↓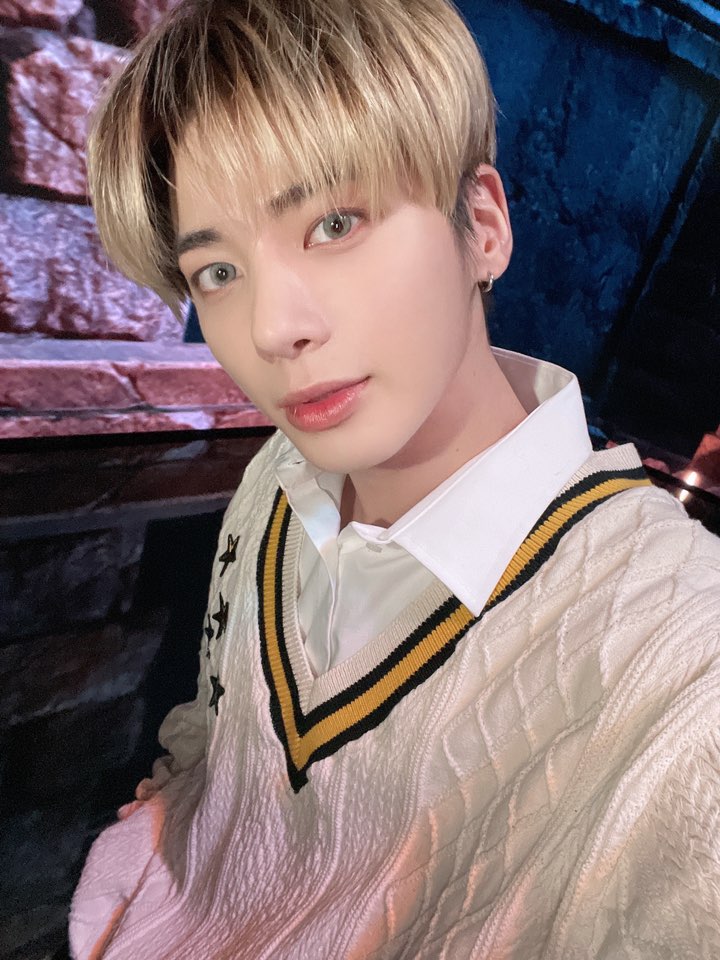 Taehyun also loves spending time in the gym, making him not just an inspiration but also a ~fitspiration.~ As bright as his eyes, you can see from deep within that this idol has sweetness and sincerity in everything he does.
TALK X TODAY : Season3 EP.3 - TXT(+ENG)
5. Hueningkai
The 19-year old Kai Kamal Huening or Hueningkai from Hawaii is definitely born to be a musical prodigy. He can play different instruments and produce and write songs for his group. Opposite to his dolphin-like screams, Hueningkai has a raspy voice showcased not only in TXT's discography but also in his song covers like 5SOS' "Youngblood" and Avril Lavigne's classic hit "Sk8er Boi." This 185cm-tall maknae (the youngest in a group) has his undying love for plushies. You can often see him doing gestures of rubbing the bellies of his members—what a cute love language!
ADVERTISMENT - CONTINUE READING BELOW ↓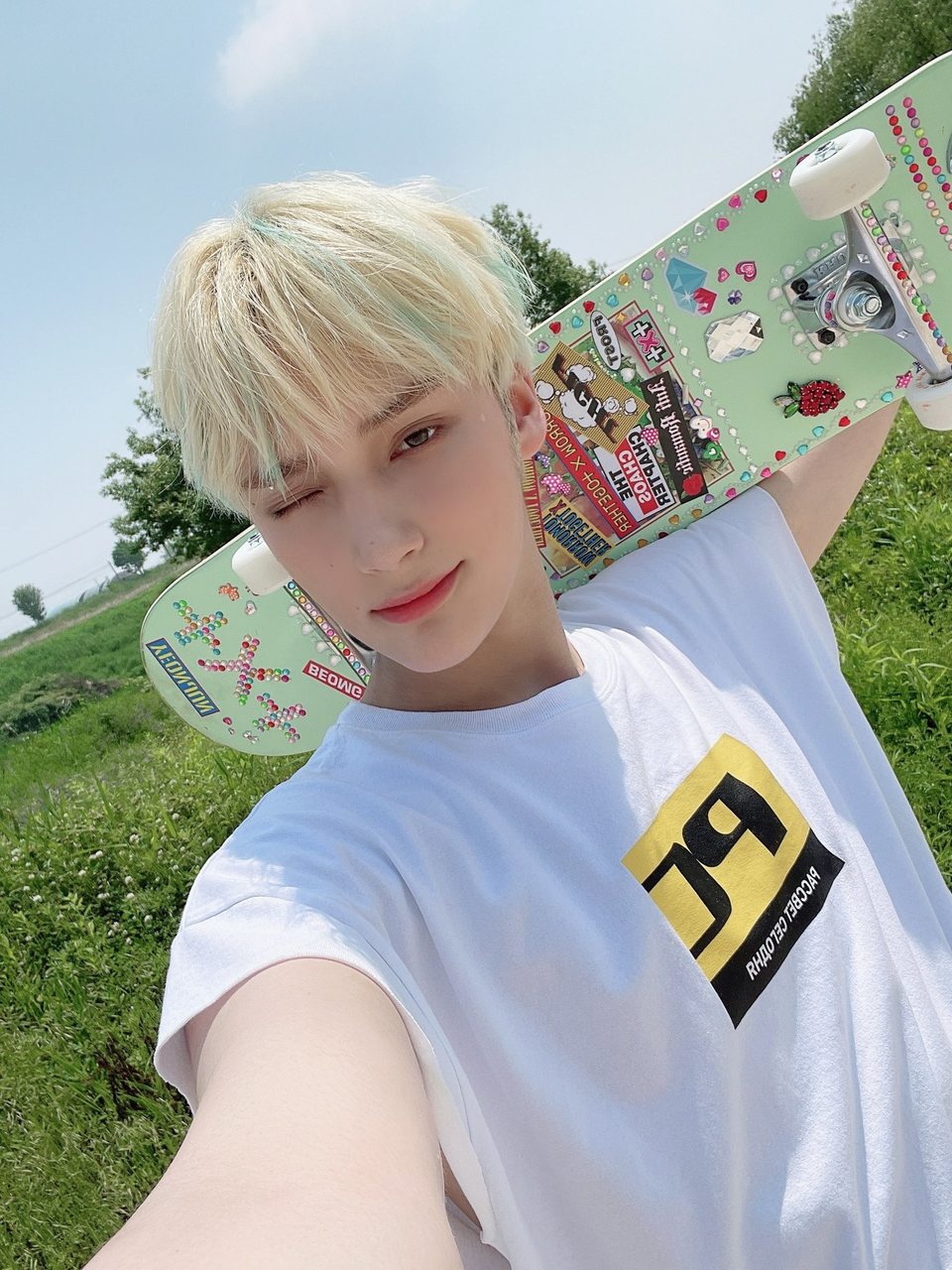 Hueningkai is full of love and everything about him radiates positivity. If you happen to visit TXT's TikTok account, you will see his mini vlogs as if he is taking us with him on a normal day. We definitely love a giant baby who is expressive of his affection in his own little ways!
ADVERTISMENT - CONTINUE READING BELOW ↓
[EPISODE] Music Bank's Special MC HUENINGKAI Sketch - TXT
MORE GUIDES ON K-POP GROUPS:
Everything You Need To Know About ENHYPEN
Everything You Need To Know About The Members Of The K-Pop Boy Group, BTS
Everything You Need To Know About The Members Of The K-Pop Boy Group, SEVENTEEN
K-UPDATES