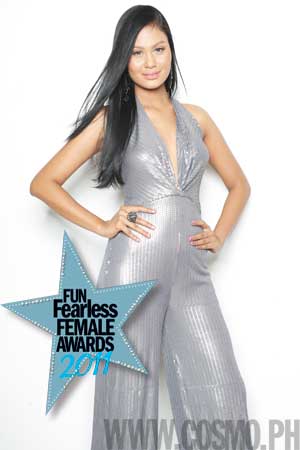 She's the beauty queen with major major star power. The girl who wowed the world during the Miss Universe pageant and media tour (and even coined a cultural phrase that she has since graciously embraced) has been an inspiration to girls everywhere with her natural beauty, poise, and perseverance. Venus Raj has come a long way from her humble beginnings, and it paid off with her coronation as Bb. Pilipinas Universe last year at the age of 21.

A year later, this Bicolana's life has changed dramatically. From her crowning to her controversial dethronement, from her fight for reinstatement to personal tragedies, all the way up to the fateful ceremony at Las Vegas, she has remained confident in proving to the country—and the rest of the world—her strength of character. She may not have bagged the Miss Universe crown, but ranking fourth runner-up is still something. She has captivated viewers worldwide (and received the highest rating out of all the girls on the official website).

Last month, she passed her crown to the new Bb. Pilipinas, Shamcey Supsup. But as a recently signed Kapamilya artist, Venus is sure to have more shining moments ahead of her.
Continue reading below ↓
Recommended Videos
Launch the gallery to view behind-the-scenes photos of Venus's Fun, Fearless Female cover shoot. Check out the video coverage and interview in CosmoTV!

To see the rest of the Fun, Fearless Female Awardees, grab the May 2011 issue of Cosmopolitan Magazine, with Venus Raj on the cover, in stands now!
1138