If you haven't checked out VERIVERY yet, this is THE sign you've been waiting for! Hailed as the most-synchronized fourth-generation K-pop boy group, VERIVERY debuted on January 9, 2019, with seven members namely Lee Dongheon, Bae Hoyoung, Hong Minchan, Jo Gyehyeon, Ju Yeonho, Kim Yongseung, and Yoo Kangmin. They are an all-rounder group with members who can dance, sing, rap, compose, and produce songs. Not only that but they also conceptualize and take photos for their own album (DIY version) and direct and edit their own music videos (DIY MVs). That's amazing talent right there!
With a solid discography under their belt, it's no wonder that VERIVERY became the first fourth-generation K-pop boy group to chart no. 1 on Billboard's World Digital Song Sales chart, and the fourth K-pop boy group of all time to top the same Billboard chart with more than one song, only after BIGBANG, EXO, and BTS.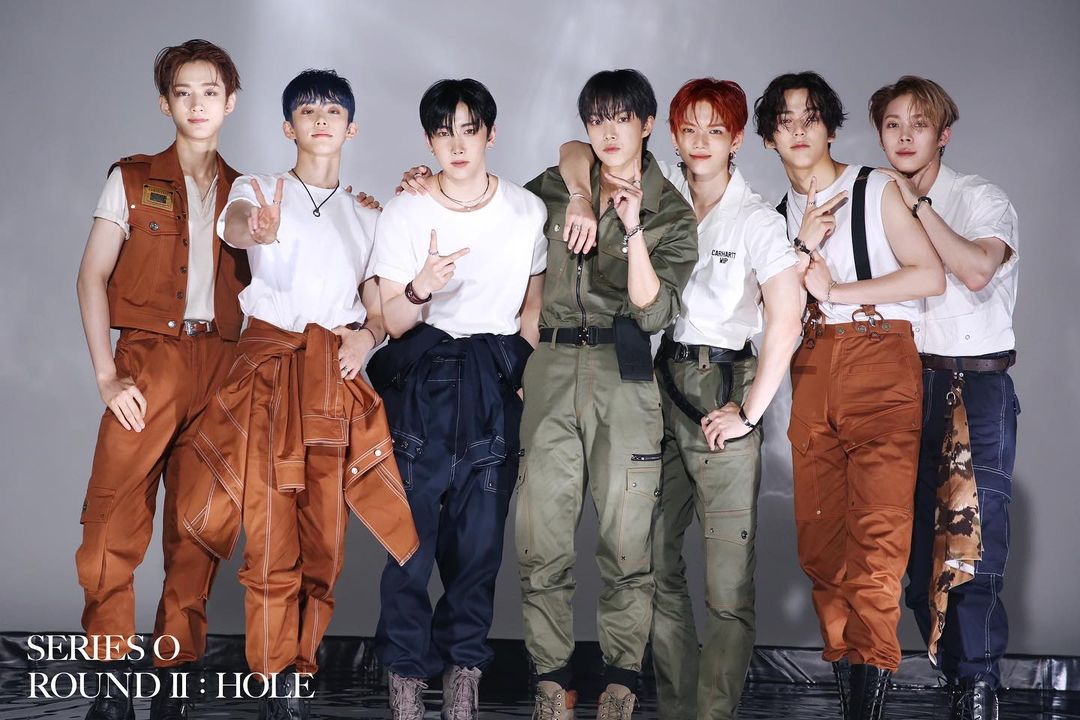 VERIVERY has six mini-albums and two single albums in a span of more than two years, and we've picked out 15 of their songs (in no particular order) which we think need to be in any K-pop fan's playlist right now (it's a hard feat. We know!). Check out our list below:
Continue reading below ↓
Recommended Videos
VERIVERY Songs For Newbie Fans
1. "With Us" (Itaewon Class OST)
At the top of the list is a healing song that talks about staying together while achieving your dreams. VERIVERY's soulful vocals coupled with soft raps make this song emotional and inspiring at the same time. That's why it's the perfect OST for Itaewon Class, one of the most popular K-dramas of 2020.
Watch VERIVERY's live performance of "With Us" during the Kcon:tact 2020 Summer here:
2. "Tag Tag Tag"
In this song, VERIVERY incorporates wordplay with the word "tag" to mean "playing tag" and "hashtag." Despite the upbeat melody, the official music video has a spooky storyline which makes for an interesting combination and will make you look forward to what's next. The stage performances also include a hashtag choreography and a subtly sexy "choose me" part which fans love to ask leader and main rapper, Dongheon, to show them during fan signs and other events.
Watch it for yourself while jamming to "Tag Tag Tag" in this MCountdown fancam:
VERIVERY also released a "Tag Tag Tag" Halloween special video last year. And since it's that time of the year, watch this and catch a glimpse of the members' goofy selves dancing in special costumes for a good laugh:
3. "Trigger"
VERIVERY's title track from their latest EP, Series 'O' Round 2: Hole, starts off with unique instrumentals which are also sprinkled all throughout the song. The vocal harmony that leads to the chorus and the rap at the climax makes listening to this track so much fun!
Watch the full music video of "Trigger" while trying to decipher the dark and deep lyrics here:
4. "Photo"
This b-side track incorporates different elements of taking photos in the lyrics. VERIVERY also performed this song in one of their Road To Kingdom (RTK) stages to showcase their more intense sides. The members' acting and facial expressions were goosebumps-inducing throughout the whole performance. Fans definitely saw a different side of VERIVERY through this song. Lead rapper Hoyoung's rap parts gave this song a charm all on its own.
Check out how the other idol group contestants reacted to VERIVERY's RTK stage of "Photo" here:
5. "So Gravity"
VERIVERY's ballads do not disappoint. This self-produced song's raw and nostalgic message ends on a hopeful note which may be the reason why it is such a fan favorite. A DIY MV produced by VERIVERY was also released showing the members' sentimental sides. VERIVERY's lead vocalist and visual, Minchan, directs and edits all of the group's DIY MVs himself.
Watch the "So Gravity" DIY MV here:
6. "Lay Back"
Watch out for this LSS-inducing track! You might find yourself singing to this song unconsciously because of its catchy beat and melody. Fun fact: For the MV shoot, the VERIVERY members had to learn the mirror dance of the choreography. It's not CG!
Check out how cool that choreo looks in the "Lay Back" official MV here:
7. "Super Special"
The members' journey as a group started with this pre-debut song. It's the OST of Now VERIVERY, their pre-debut reality show, which started airing on September 21, 2018. They even held a busking event in one of the episodes of the program where they had to invite people to watch. Kangmin, the maknae and face of the group, was only 15 years old (international age) at that time!
Check out VERIVERY's "Super Special" busking event stage in this clip:
The acoustic version of "Super Special" was also included in the group's debut album, VERI-us. Relax to the music as you watch the "Super Special" acoustic ver. MV, also produced by VERIVERY, here:
8. "Ring Ring Ring"
Different from their recent releases, VERIVERY debuted with a bright and cheerful concept. This song is a refreshing pick-me-up that you can put on blast to energize your day!
Check out a fresh and bubbly VERIVERY in the "Ring Ring Ring" official MV here:
9. "Thunder"
After their stint in Road To Kingdom, VERIVERY released their Face You album which featured a more intense sound in this title track. The high notes of the main vocal, Yeonho, will surely amaze you. Not only that, Verivery executes the choreography flawlessly and their synchronization is so satisfying to watch.
Check out their perfect angles in the dance practice video of "Thunder" here:
10. "From Now"
Imagine if this was released in 2021: VERIVERY's first comeback song would probably be a really cute and fun Tiktok trend! The lyrics are also heart-fluttering and will make you smile from ear to ear!
Watch the bright and colorful performance video of "From Now" here:
11. "Get Away"
We see a dark and mature VERIVERY again in this song. From their sound and stage to their facial expressions, the members showcase how much they have grown as a group in such a short time. And, of course, in true VERIVERY fashion, they incorporated unique sounds in the song. Listen to the iconic tongue click by lead vocalist, Gyehyeon, which trended among Korean netizens.
Check out this 4K video of "Get Away" in Studio Choom:
12. "Alright"
Retro was a popular concept in the K-pop music scene in 2020 but VERIVERY was ahead of the trend in 2019 with their new jack swing songs. With its funky beats and cool blend of vocals and rap, this song is a must-listen!
Watch the "Alright" full performance video made more fun with the inclusion of the members' synchronized feet stomping here:
13. "G.B.T.B."
After hearing this song, we bet you'll be chanting "Who's gonna pull the trigger?" with us! For a music show Halloween special, VERIVERY performed this track with scary outfits and makeup. Main dancer Yongseung's creepy facial expressions stood out on this stage, too.
Check out the "G.B.T.B." performance in Mcountdown's Halloween episode here:
14. "Beautiful-x"
In Road To Kingdom, VERIVERY explored different performance concepts thus showing their versatility. For the final stage, the group opted to perform a bright pop song in classic school uniforms. The twist? The choreography included dancing with basketballs!
Watch their "Beautiful-x" stage here and find out what the "x" stands for towards the end:
15. "Moment"
Another gem that needs to be discovered by more K-pop fans is this heartwarming ballad from VERIVERY's Face Me album. The lyrics talk about promising to remember a special moment with someone you love. This song will make you want to see falling snow while being wrapped in someone's embrace. *sigh*
Check out VERIVERY's live performance of "Moment" in this video:
Honestly, we could still go on because VERIVERY has just released too many great songs. So you know what? Forget it—just add all of VERIVERY's songs to your playlist and you won't regret it for sure!
K-UPDATES