Apparently, Cara Delevingne can eat loads of bacon and still look like this:
When the 21-year-old Victoria's Secret model was asked by Vogue magazine to reveal her favorite beauty product, Cara teased: "Bacon. What do you mean it's not a beauty product? Wait 'til my bacon range comes out...And eyebrow gel, obviously."

Cara's comment isn't far from the truth, however, since the fashion bible caught her eating bacon out of a paper napkin mere hours before taking to the runway at the Victoria's Secret Fashion Show last week, November 13.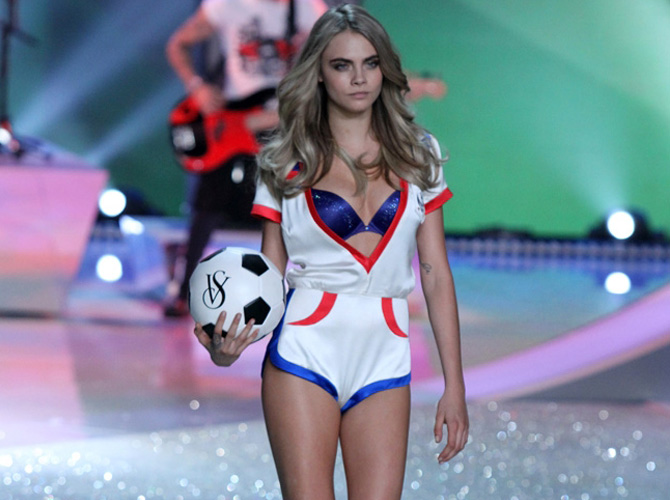 The sexy tomboy is such a fan of the calorie-laden food that she was even pondering about whether to get it tattooed on her body earlier this year, asking her fans on Twitter, "Should I get a tattoo of bacon or cheese?"
She probably eats loads of chocolates, too.
Continue reading below ↓
Recommended Videos
EXPLORE COSMO