We only have two episodes so far in the Song Joong Ki-led tvN drama Vincenzo and wow, we've seen a lot of familiar faces already! And we bet you've noticed this, too. So, just in case you're wondering which previous dramas they were a part of, we gotchu!
Below is your guide to the Vincenzo cast members and the other dramas they've appeared in:
1. Yoo Jae Myung 
Actor Yoo Jae Myung plays the role of Hong Yoo Chan, the CEO of the Jipuragi Law Firm, and a lawyer who works for the benefit of the people. He leads cases that support underdogs and this is the reason why his company is called Jipuragi—because Yoo Chan is the last straw of his clients. In Episode 2, he said: "When they don't have anyone to lean on, they can still grab onto me." He also happens to be the father of Hong Cha Young (Jeon Yeo Bin).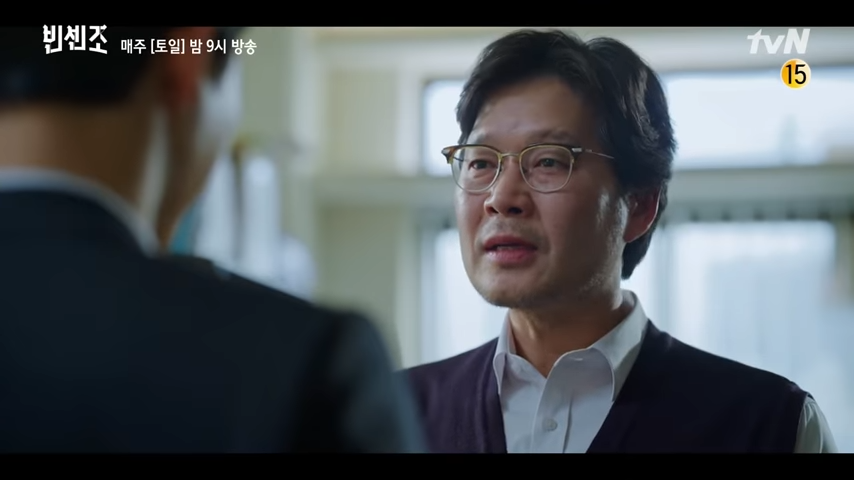 Continue reading below ↓
Recommended Videos
If he's a kind-hearted soul in Vincenzo, Jae Myung takes on a completely different persona in Itaewon Class! He's still a CEO in this K-drama but is obsessed with power. He also happens to be Park Saeroyi's (Park Seo Joon) sworn enemy Jang Dae Hee.
The 47-year-old actor also appeared in Strong Woman Do Bong Soon as Bong Soon (Park Bo Young)'s doting appa (father) who manages their walnut shop.
Of course, we can't forget him as the school dean and Dong Ryong (Lee Dong Hwi)'s strict dad in Reply 1988! 
2. Kwak Dong Yeon
There were only a few scenes so far in Vincenzo where Kwak Dong Yeon's character Jang Han Seo appeared, but we can already sense that he has a lot of evil schemes! At the same time, he seems like the type who is scared deep inside, as seen in Episode 2 when he was mistreated by an unknown figure in the ice skating rink. Han Seo is the president of the Babel Group, aka the major client of Cha Young's law firm, Woosang.
Do you remember his special cameo in It's Okay To Not Be Okay? He is Kwon Ki Do, the son of an assemblyman who is diagnosed with manic syndrome. He may appear extra lively on the outside, but there's actually a deeper meaning behind his actions.
Dong Yeon was also cast in My ID Is Gangnam Beauty, this time as a teaching assistant and Do Kyung Seok (Cha Eun Woo)'s housemate! He was also part of the dramas Love In The Moonlight and Fight For My Way. 
3. Kim Yeo Jin as Jang Joon Woo
In Vincenzo, Kim Yeo Jin portrays the character of Choi Myung Hee, a prosecutor who joined the Woosang Law Firm as their Senior Lawyer. She may be plain-looking on the outside but watch out—she's one who doesn't run out of tricks up her sleeve! On the side,  she's also a Zumba enthusiast.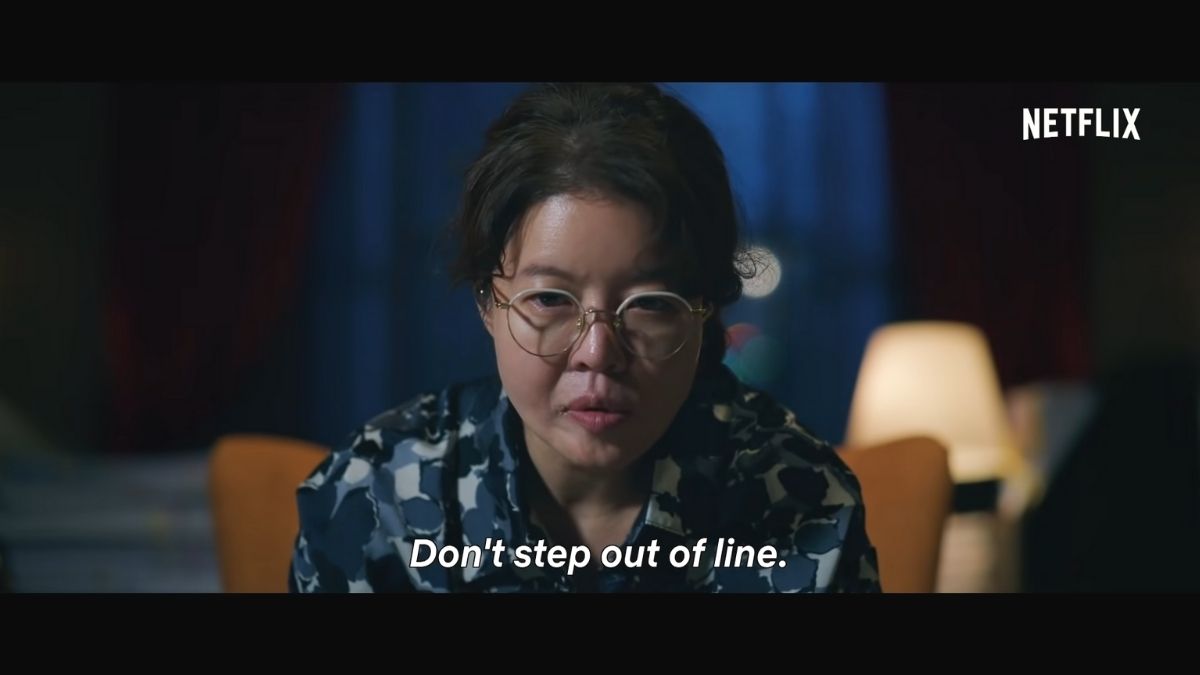 It looks like Vincezo is Yoo Jae Myung and Kim Yeo Jin's K-drama reunion because she was also featured in Itaewon Class as Jo Yi Seo (Kim Da Mi)'s mother!
In Extracurricular, she is detective Lee Hae Gyoung from the juvenile crime department, who can easily sense if there's something sketchy among a group of minors!
4. Yang Kyung Won
One of the tenants in the Geumga Plaza is Lee Cheol Wook, who was the first person to spread the news that Vincenzo is going to live in their building. He declares himself as a martial artist but when there was ongoing chaos in their area, he excused himself and disappeared. LOL!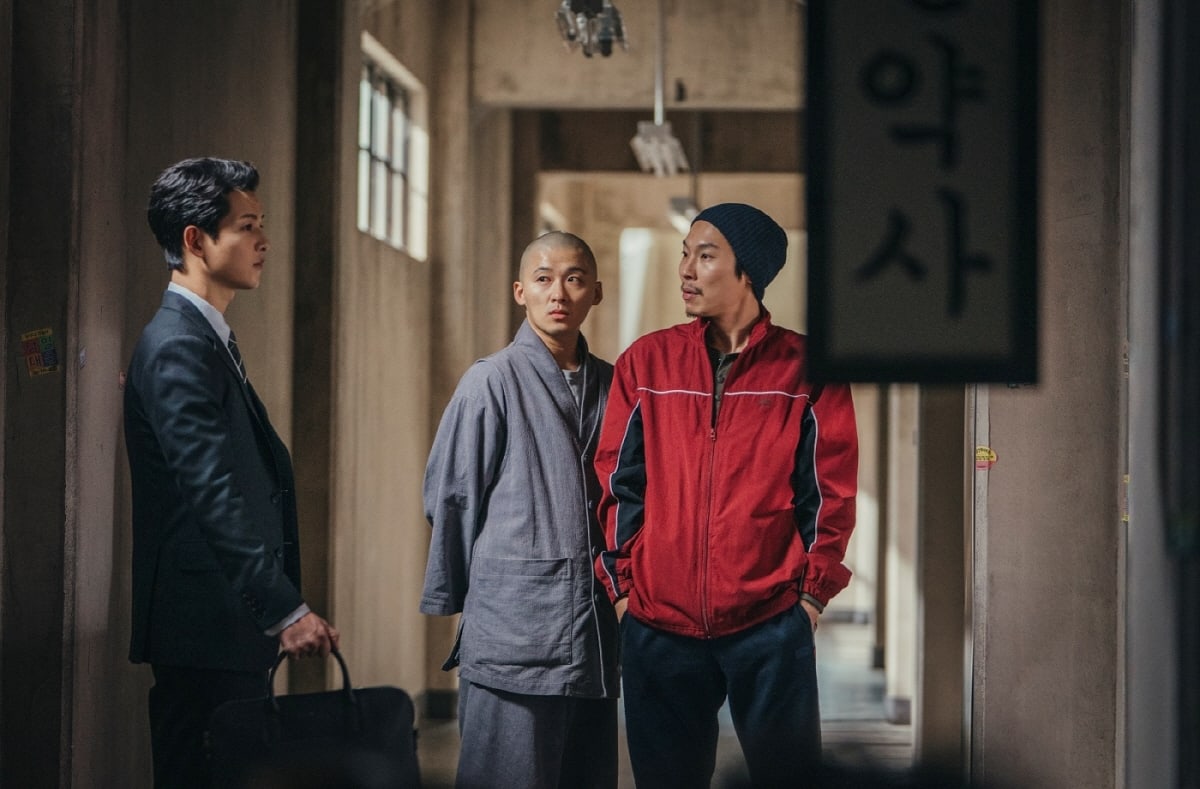 Yang Kyung Won may have starred in various K-dramas but you will definitely recognize him as a member of Captain Ri (Hyun Bin)'s Company Five, Sergeant Major Pyo Chi Soo in Crash Landing On You! He may be ill-tempered at times especially to Se Ri (Son Ye Jin) but he secretly has a heart of gold.
He was also in Hi Bye, Mama, Fight For My Way, and Arthdal Chronicles!
5. Kim Yoon Hye
When Vincenzo first entered Geumga Plaza, he was greeted with a group of odd strangers who soon became his building neighbors! One of them is Seo Mi Ri, the Destiny Piano School director who appeared as if she was possessed when they first met. In Episode 2, it looks like she has a soft spot for our lead guy!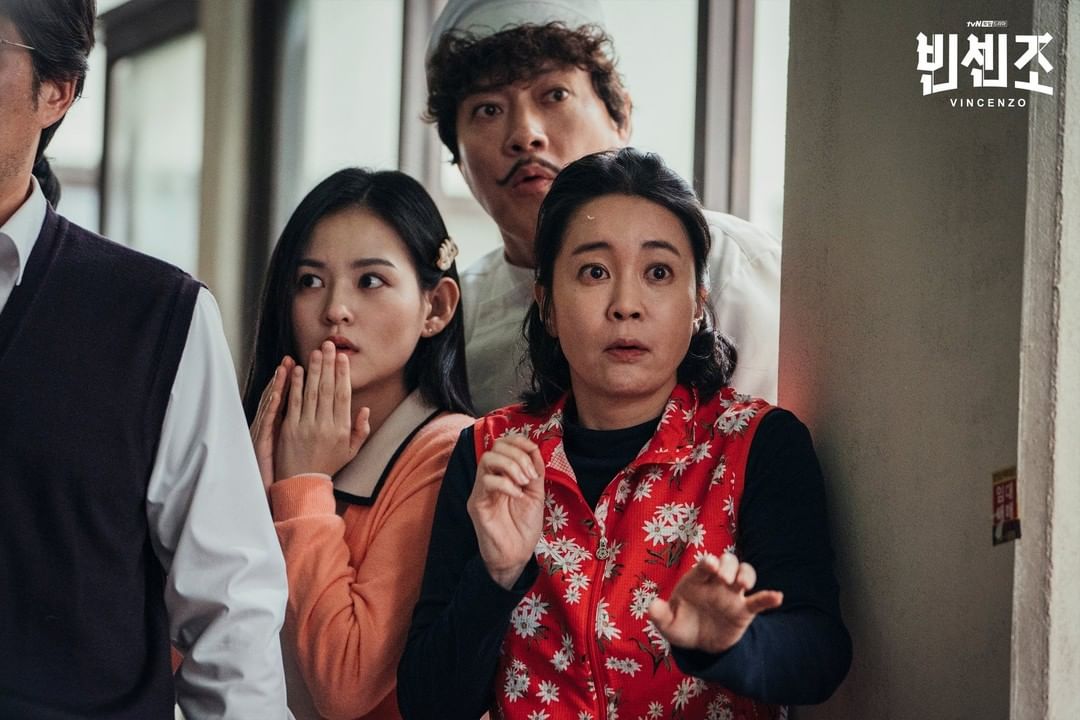 Before her stint in Vincenzo, Kim Yoon Hye appeared in 18 Again as Kwon Yu Mi, the co-intern of Da Jung (Kim Ha Neul). 
She also worked with Ok Taecyeon in Who Are You, and was cast in The Vampire Detective and Heartstrings! 
Follow Hanna on Instagram
New episodes of Vincenzo are available on Netflix every Saturday and Sunday.