OOOOOH LOOKIN' GOOD, BABYYYY.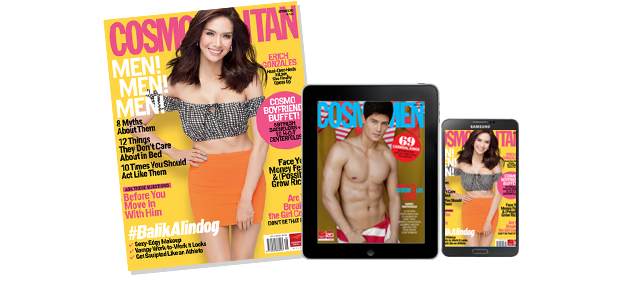 Get your free COSMOMEN supplement featuring Daniel Matsunaga when you buy the September 2015 issue with Erich Gonzales as our cover girl!
***
See Daniel (and the COSMO BACHELORS!) in the flesh at the#CosmoCarnival happening on September 5, Saturday, at the MOA Concert Grounds. Oh, so you don't have tickets yet to the BIGGEST boyfriend buffet EVER? Y'all can buy tickets HERE: www.bit.ly/cosmocarnivaltickets
ADVERTISMENT - CONTINUE READING BELOW ↓
Follow Jacinda on Twitter.
RELATED:
Here's Everything You Need To Know About The Cosmo Carnival
ADVERTISMENT - CONTINUE READING BELOW ↓
Recommended Videos
EXPLORE COSMO