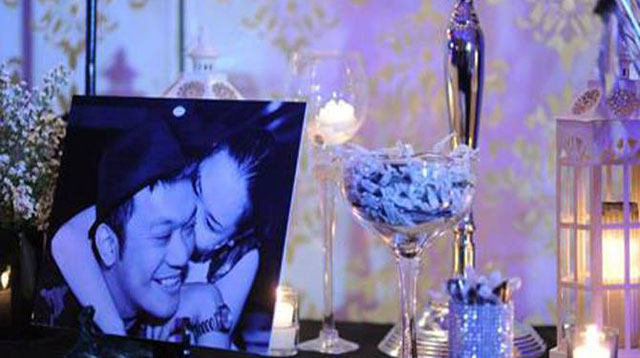 Your photographer's wedding package includes a whole bunch of prenuptial photos, and you think it would be great if you could make it a part of your wedding celebration.
Here are some creative ways to display the photographs at your reception:
1. HAVE AN AUDIO-VISUAL PRESENTATION
If there is an available projector at your reception venue, why not put it to good use? Have a slide show presentation of your prenup photos that is synced with your reception playlist, and then play it before you and your new hubby make your grand entrance. That way, you can keep your guests entertained while they wait, and you get to display those great pictures, too.
2. BUILD A PHOTO WALL
Dedicate a wall, rolling board, or divider screen to displaying your photos. It can work as part of your reception decorations, and you might find another use for the wall, maybe as an alternative to your guest book. You can be playful and stick the photos any way you want, like on a bulletin board, or frame them and arrange them neatly. The wall can serve as something to entertain your guests while they wait for your grand entrance.
3. USE THEM AS BUNTINGS
Instead of having regular streamers, photo buntings make great wedding decor. They're festive and unique, and, if done with sepia or black and white pictures, can create a dramatic effect.
For more wedding tips and ideas, check out BridalBook.ph!
Recommended Videos