Raise your hand if you've been swooning over Keanu Reeves since he and Sandra Bullock escaped a rigged bus in Speed?
Cool, now that we've settled that, I have some bittersweet news: Keanu has hit the red carpet holding hands with someone who isn't you. Before you flip a table, know that it's been over a decade since he's walked a red carpet with a date, and Keanu freakin' deserves this, okay?
Keanu held hands with an artist named Alexandra Grant at the LACMA Art + Film Gala in Los Angeles on Saturday, looking all kinds of cute.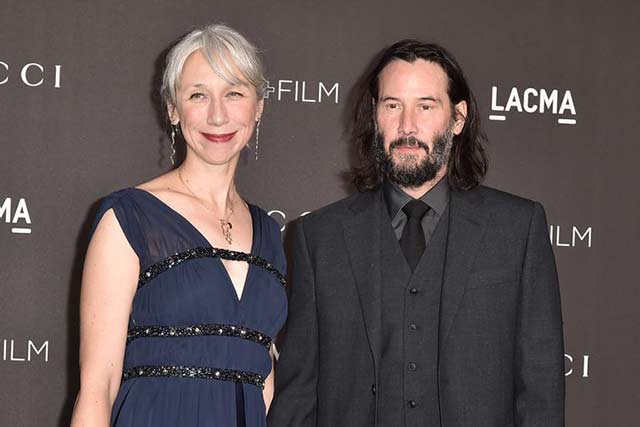 Continue reading below ↓
Recommended Videos
Sooooo, does this mean he and Alexandra are dating? Unclear! Nobody but them really knows for sure, but their cozy pics certainly got the rumor mill going, especially since Keanu hasn't been in a public relationship since he dated Jennifer Syme in the '90s.
If you haven't heard of Alexandra before though, allow me to catch you up to speed.
ALEXANDRA GRANT IS AN ARTIST.
Alexandra Grant is a talented artist whose work involves painting, drawing, photography, and books. The Museum of Contemporary Art in LA features some of her work, and Alexandra seems to especially like mixing text and neon prints in unique ways.
Check out some of her art for yourself:
SHE AND KEANU HAVE ACTUALLY COLLABORATED BEFORE.
Remember when Keanu wrote a book in 2011 called Ode to Happiness? Okay, I also missed that milestone, but it turns out Alexandra didn't! She provided the illustrations for the debut book. They continued collaborating and being cute about it. Later on, People reports, they co-founded X Artists' Books, a publishing house, together.
"Some people are kind of dreamers who have a lot of ideas but don't like to get things done," Grant told Los Angeles Magazine about the project. "I think we both like to have the idea and get it into the world."
Check out this video from 2016 that shows them sitting at a book presentation:
THIS IS NOT ALEXANDRA'S "RED CARPET DEBUT" WITH KEANU, TECHNICALLY.
While the collective internet at-large is losing its mind over how sweet Alexandra and Keanu looked at the LACMA Art + Film Gala on Sunday, this is not their first rodeo. The two quietly attended Saint Laurent's Malibu runway show in June, where they also held hands.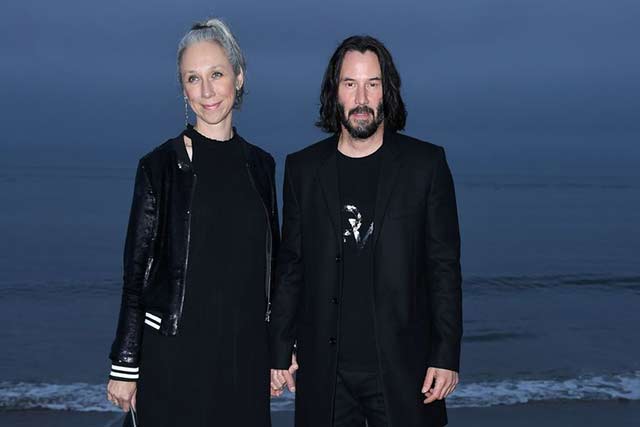 And they did the same thing at a MOCA Benefit back in May, which somehow flew under the radar.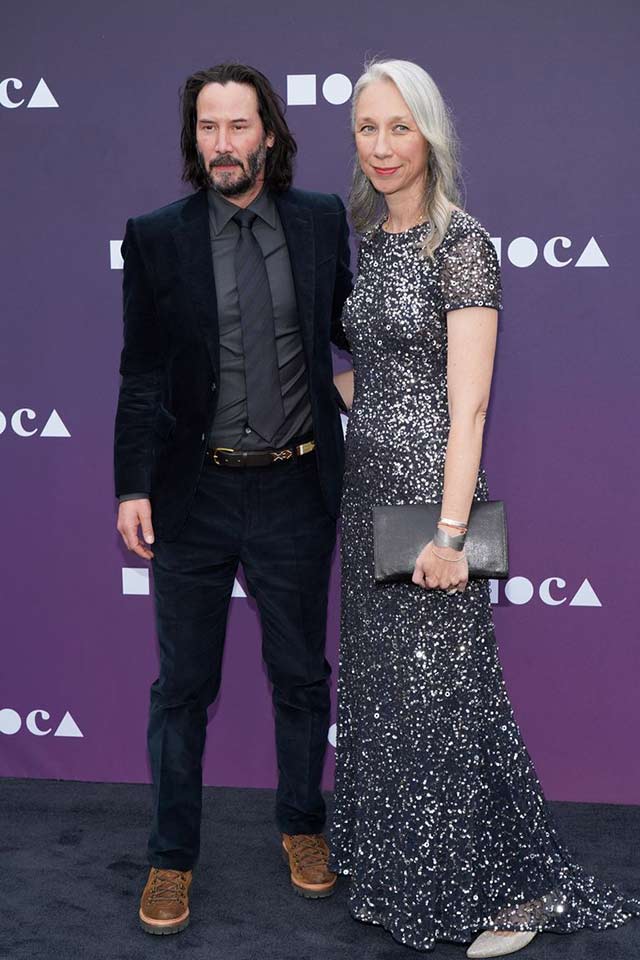 And they hung out three years ago at the UNAIDS Galaat Design Miami/Basel in Switzerland.
IT SURE LOOKS LIKE ALEXANDRA HAS AN INSTAGRAM.
She mostly posts about art, of course, but her Insta also reveals she became an ordained minister to officiate her friends' wedding.
Now if only she could get Keanu to join Insta...
***
This article originally appeared on Cosmopolitan.com. Minor edits have been made by the Cosmo.ph editors.