If you've spent any time on the Netflix homepage as of late, you'll have noticed a stream of celebrity documentaries starting to populate your recommended watchlist.
From iconic offerings such as Beyoncé's 2019 film Homecoming and Taylor Swift's Miss Americana the following year, to releases from the likes of Shawn Mendes, Lady Gaga, Ariana Grande, and K-pop giants BLACKPINK. Celeb feature-length specials are everywhere.
It's not just Netflix, either; Billie Eilish's The World's A Little Blurry streamed on AppleTV+, while Demi Lovato's four-part Dancing With The Devil was available on YouTube, alongside Paris Hilton's 2020 film This Is Paris. Documentaries from Pink and The Jonas Brothers can be found on Amazon Prime, while there are no doubt hundreds of others across varying channels.
In recent months, we've heard news of even more upcoming releases from some fairly surprising (and traditionally pretty private) names including Kanye West, Celine Dion, and even Madonna.
But the big questions: Why? And, in an age where the stars are more accessible than ever before, what does it all mean for celeb culture now?
Access All Areas
Watch enough celeb documentaries and you'll see that most work from the same formula. For musical artists, classic tour docs have been around for the best part of a decade (think One Direction, Justin Bieber, Katy Perry). We see clips from performances on stage interspersed with intimate behind-the-scenes moments with loved ones, plus an insight into how their album or tour has been put together. Then, of course, there's the throwback footage from their childhood and teenage years, all pulled together by a voiceover from the artist today narrating their version of events.
Continue reading below ↓
Recommended Videos
Often, these insights into stars' personal lives and minds can feel like truly unprecedented access. With the likes of Beyoncé and Lady Gaga—who are usually kept firmly at arm's length, their mystery being a huge part of their persona—seeing them in their natural habitats feels like a giant shift.
"It does create this sense of a bond [between celebrity and viewer], and this sense of the walls being completely torn down," says Lucy Ford, an entertainment reporter and host of the Fandemic podcast.
"When it's coming from the celeb themselves, they have creative control over how they're perceived."
A big pull for celebs to make their own tell-all docs like this is the safety of accessibility on their own terms. "When it's coming from the celebrity themselves, they have creative control over how they're perceived," Lucy explains. "So it's not impartial in that way. It's very controlled by the person. And if they think, 'all my fans really want to see this vulnerable side of me,' they can do that, but then they can also have control over how that vulnerability is portrayed."
Fan audiences are also big business—and often it's a simple case of supply and demand. "These [projects] are mostly ingested by fans...so for the most part, it's going to be consumed by people who already care," says Lucy, adding that documentaries that put fans front and center often feed into a cycle of reinforcing to fans why they're so important, so they keep on buying into their "fave." "It becomes almost symbiotic," she adds.
Reclaiming The Narrative
Controlled levels of accessibility also mean that carefully curated life-story documentaries can be a powerful chance for stars to rewrite their own stories, something that feels quite reassuring in today's so-called age of disinformation and fake news.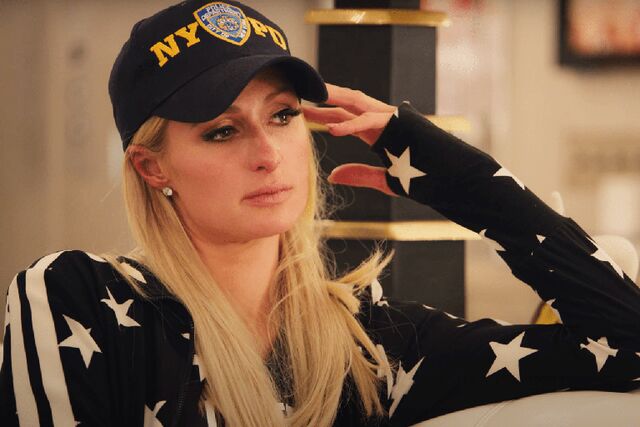 Probably the most transformative example we've seen so far is Paris Hilton's YouTube film. A large part of This Is Paris was dedicated to the massive contrast between the Paris we see on screen and the real woman behind the camera (up until then we hadn't even heard her real voice). Similarly, Taylor Swift gave her version of events over the Kanye West drama in Miss Americana, while Katy Perry's Part Of Me—which saw her breaking down over her split from Russell Brand minutes before performing on stage—contributed to changing the way she was perceived.
"In the case of Paris Hilton, her documentary was so much about reclaiming who she is, and this idea that she's been misinterpreted," says Lucy. "And now is her chance to change the narrative on herself without needing someone else's support or complicity—and that obviously [offers] an incredible amount of freedom."
#Trending
Of course, where celebs go, money and publicity aren't often far away— and we'd be naive to think otherwise. And just like us, they're not immune to a trend either. We've already seen stars take to Snapchat Stories and endless Instagram Lives, making their own podcasts and now TikToks.
"When celebs aren't grabbing our attention on Insta or TikTok, they capture it on Netflix instead."
As a viewer, it can feel like stars are fighting to keep our attention across different platforms— and they're more ubiquitous than ever. We're arguably not watching terrestrial TV anymore and (up until recently) we weren't going to IRL concerts or events. But where we are spending the majority of our time is on social media and streaming platforms. And so, in the rare moments when celebs aren't grabbing our attention on Insta, Twitter, or TikTok, they're capturing it on Netflix instead.
On the flip side, it's interesting to consider those celebrities who don't want to open the flood gates to their private lives, and also to bear in mind the narratives we're being pushed. Are we seeing more famous faces jump on the bandwagon simply in order to keep up, and is what we're being fed *actually* the true story?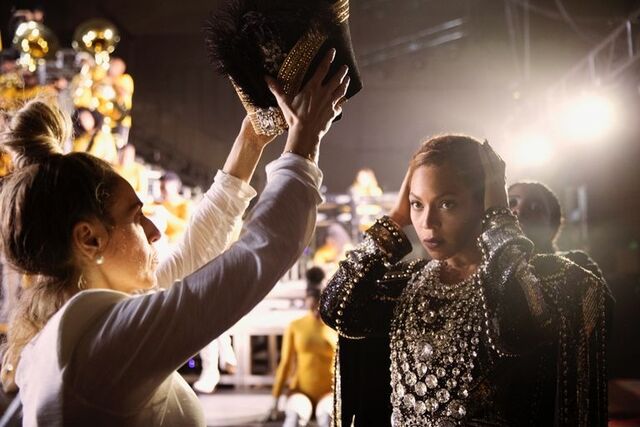 So, where does this leave the world of celebrity? Is access-everything the new privacy? Or, on a more reassuring and promising note, does that mean realness is the new fake? In a time of speculation and fake news, would we rather see a celeb curled up in their pajamas and makeup-free, their lives looking remotely more like ours, or the perfectly put-together facade?
Of course, there are things to be wary of. We all know how social media offers a carefully curated view into someone's life, and the same can be said for celebs' own documentaries, too. While it's no doubt an interesting insight into their world, you're ultimately only seeing what they want you to see and, as Lucy concludes, "Any time a camera is on someone, there's an element of performance."
Still, we'll be tuning in at every available opportunity.
***
This article originally appeared on Cosmopolitan.com/uk. Minor edits have been made by the Cosmo.ph editors.
Lucy Ford is an entertainment reporter and host of the Fandemic podcast. You can follow her on Twitter here.
Follow Emily on Instagram.