After many years of royal service, Prince Philip has sadly passed away at age 99, just two months before his 100th birthday. Buckingham Palace released a statement this weekend, announcing his passing:
"It is with deep sorrow that Her Majesty The Queen has announced the death of her beloved husband, His Royal Highness The Prince Philip, Duke of Edinburgh. His Royal Highness passed away peacefully this morning at Windsor Castle. The Royal Family join with people around the world in mourning his loss. Further announcements will be made in due course." 
Prince Philip and Queen Elizabeth tied the knot in 1947, and Elizabeth ascended to the throne when her father, King George VI, passed away five years later. Prince Philip didn't become the king by default, though—in fact, Philip didn't even become a prince until 1957, when Elizabeth made him the Prince of United Kingdom through a letters patent on their 10-year marriage anniversary. One could argue that if Queen Elizabeth could make Philip a prince, she could easily make him the King of England, right? Well...not so much.
ADVERTISMENT - CONTINUE READING BELOW ↓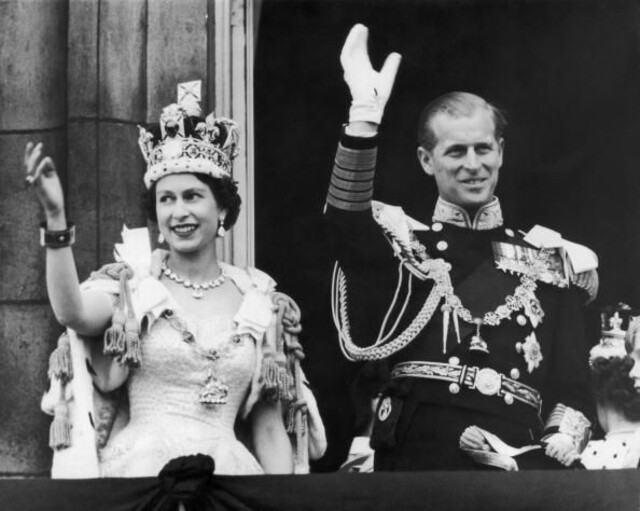 Prince Philip never became the King of England for one simple reason: It would be breaking a royal tradition if he did, according to I News. Per royal tradition, the spouses of a ruling British monarch will receive the title of a consort, but this typically only applies to women that marry a king—wives of the kings get a "queen consort" title, but husbands of the queens typically don't receive a consort title at all. The one person to make an exception to this rule is Queen Victoria, who created the prince consort title for her husband Prince Albert—the first and only prince consort.
ADVERTISMENT - CONTINUE READING BELOW ↓
Recommended Videos
According to Town & Country, king consorts aren't exactly a thing due to the antiquated ways of the royal family, which believes that kings are rulers and queens are symbolic figures. As a result, Prince Philip never received a king or king consort title. Do expect the consort title to come back when Prince Charles becomes the King of England—Charles's wife, Camilla Parker Bowles, will become princess consort (not queen consort out of respect for Princess Diana most likely). "It is intended that Mrs. Parker Bowles should use the title HRH The Princess Consort when The Prince of Wales accedes to The Throne," Clarence House said in a 2005 statement.
Camilla will likely be the only one within the royal fam to have a consort title for a while—Kate Middleton will be queen consort when Prince William ascends the throne.
***
This article originally appeared on Cosmopolitan.com. Minor edits have been made by the Cosmo.ph editors.
ADVERTISMENT - CONTINUE READING BELOW ↓
EXPLORE COSMO