Netizens believe that Wil Dasovich's recent vlog about Mount Everest is actually a love letter meant for his ex-girlfriend, Alodia Gosiengfiao.
In the video, entitled "I Have Something To Share (Letter From Nepal)," Wil talks about his experience traveling to the Himalayas for the first time to climb Everest. Instead of the conventional straightforward storytelling, the vlog takes on a more poetic tone, with Wil addressing the mountain as if it's an actual person.
"That's what this entire experience was," Wil said in the video. "A huge risk that seemed to be accompanied [by] regret and an immense amount of pain. But looking back on it, the entire adventure is an aggregate, was filled with so much beauty and everlasting moments I'd never give up. Something so pure, so unique, that I'd never regret. Because no matter how painful it may seem right now, our time together was worth it."
Before ending the vlog, Wil talked about the "ending" of an adventure and how people need to go through painful experiences to reach their limits.
"Everyone is eager to know about the ending," Wil said. "And many have created their own stories, almost fantasies, dark fantasies of how this climb concludes. To endure the pain of the last summit push brings people to their utmost limit and even leaves some lost in the mountains for the remainder of [the] time."
"This by far has to be the most poetic love letter I've heard in a while," one netizen commented. "Hoping for the best for the both of you guys."

Continue reading below ↓
Recommended Videos

Another netizen guessed some metaphors were really alluding to Alodia as a cosplayer.
"'You see different colors, different landscapes, which reveal the many COSTUMES the mountain can wear,'" the netizen quoted. "'And at times, that of a green forest and others, that of a winter wonderland dressed in all white. No matter which outfit the mountain puts on, it's absolutely stunning.' Definitely ALODIA."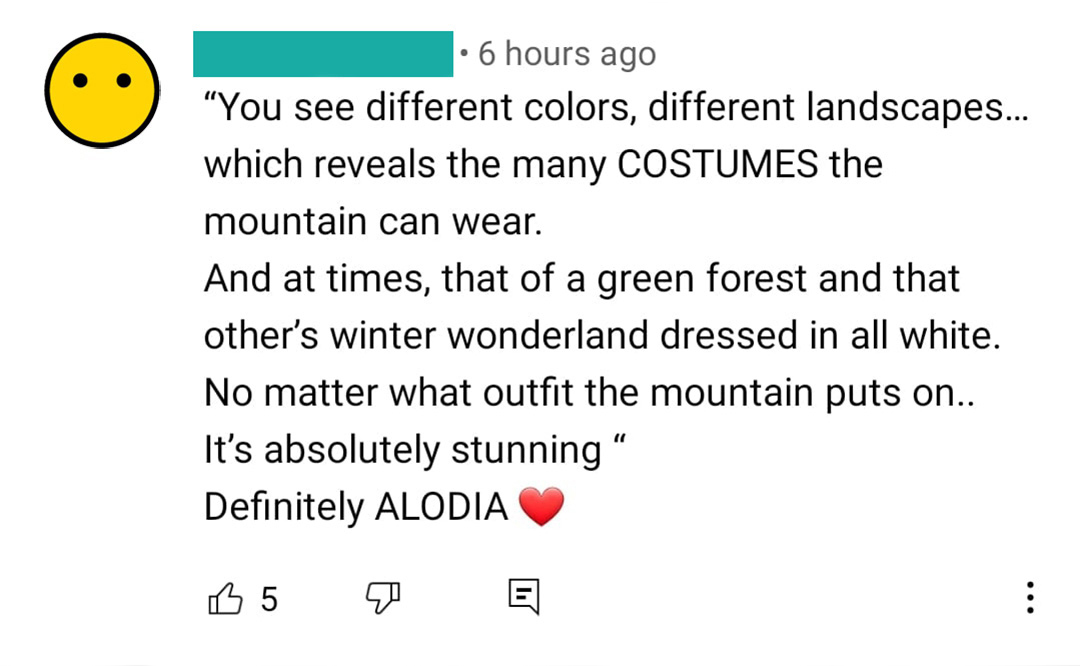 Another netizen reacted, "'Before we go any further, let's remember where it all started: the airport.' Sheesh, so much feels. This 'letter from Nepal' vlog is definitely for A. Solid storytelling as always."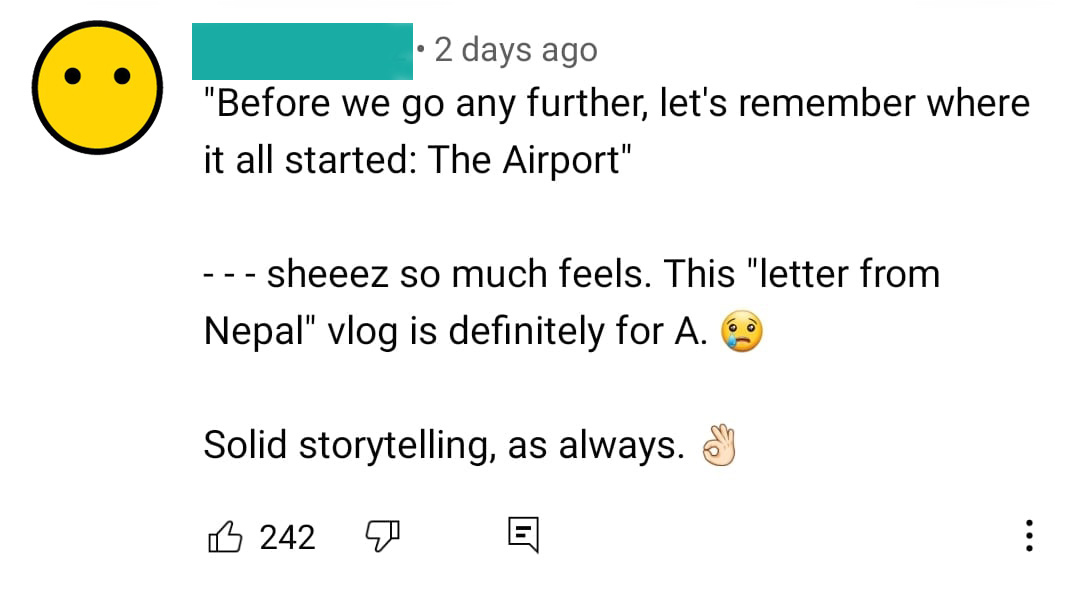 Alodia confirmed their split in November. Wil has yet to issue a statement or directly address their breakup.
Watch Wil's "Letter From Nepal" vlog here: