It's been three years since To All The Boys I've Loved Before premiered on Netflix and we all collectively fell in love with Peter Kavinsky. And now, the third installment of the series is here. To All The Boys I've Loved Before: Always And Forever is officially streaming, giving us the update on Lara Jean Covey we've been waiting for. But now that we're three movies deep, is that it? Will there be a To All The Boys 4?
Unfortunately, it doesn't look like it. The series was always meant to be a trilogy, following along with each of Jenny Han's books about Lara Jean's love letters and adventures. Since there's no fourth book, there's no fourth movie—and yes, it's a huge bummer, because I'd watch these movies until Peter is in a nursing home, but it is what it is.
And to make matters even sadder, the cast has already said goodbye to these roles that they've spent years playing. In an interview with Self, Lana Condor, who plays Lara Jean, admitted that she cried so much while filming her final scene for the movie in Korea that she wasn't sure any of the footage would even be usable.
ADVERTISMENT - CONTINUE READING BELOW ↓
"I was having the best day ever working with my friends. And then my heart was also breaking at the same time, because I knew I was going to have to say goodbye to this character that has done so much for me and has just changed my life, has given me these insane opportunities, has just made me feel like I'm more connected to my community," she said.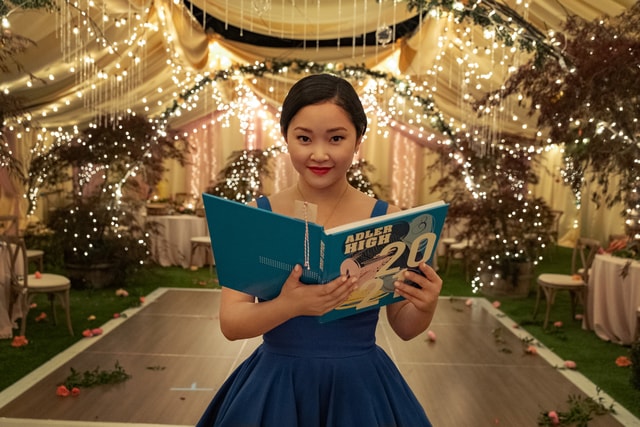 But! All hope is not lost. There's good news for those who can't get enough of Jenny Han's storytelling: Another adaptation of her books is coming. Earlier this month, news broke that The Summer I Turned Pretty is becoming a series at Amazon, with eight episodes already ordered. It definitely promises more To All The Boys-style rom-com goodness; it's about a girl named Belly who is in a love triangle with brothers she grew up with. If we can't have more Lara Jean, this is definitely the next best thing.
Maybe one day, Netflix will decide to go off-book (or Han will write a follow-up) and we'll get to catch up with Lara Jean and Peter again. But until then, we have three delightfully adorable movies to watch over and over again, and that will just have to be good enough.
***
. 
ADVERTISMENT - CONTINUE READING BELOW ↓