For the first time ever, Cosmopolitan Philippines is introducing the Women of Influence Awards, a celebration of fun, fearless, and forward Filipina personalities who've made a significant mark in Philippine society. For years, these eight women have been making a difference in their various causes and industries: humanitarian efforts, animal welfare, Pinay empowerment, LGBTQIA representation, local art appreciation, feminism, mental health awareness, and sports.
Here, we are extremely proud to present Cosmopolitan Philippines' Women of Influence awardees of 2019.
***
The Women of Influence awardees for 2019
Angel Locsin, The Pioneer
Apart from being an award-winning actress, Angel Locsin has been active in humanitarian efforts for years. One of her most relevant contributions is visiting Marawi refugees in 2017 and partnering with various organizations to promote women's rights. Most recently, Angel helped put a total of 31 students through school. She is also no stranger to voicing out her opinions on social media, especially when it comes to important issues.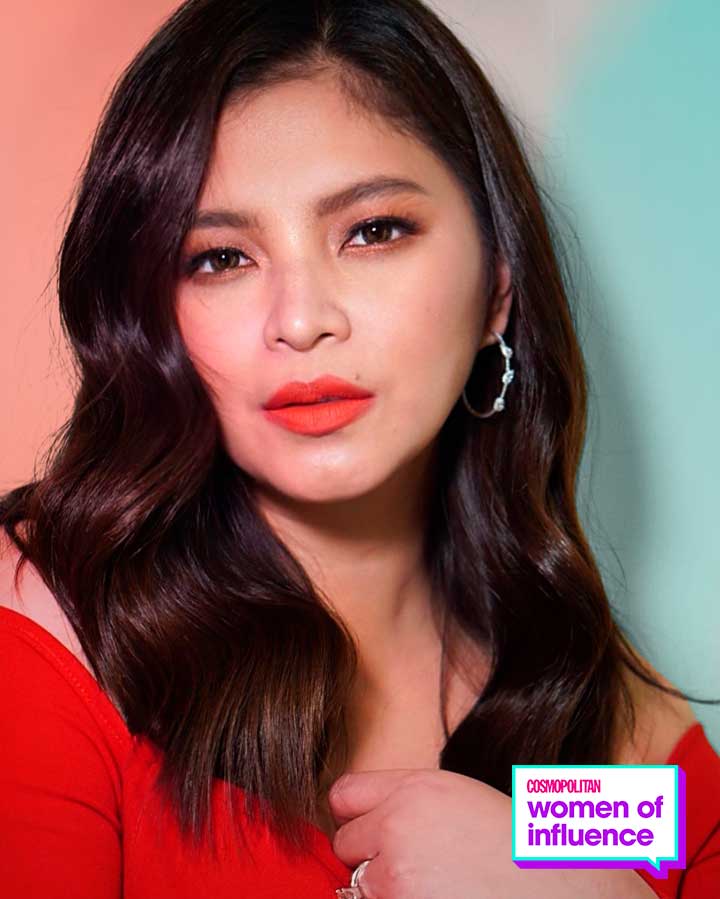 ADVERTISMENT - CONTINUE READING BELOW ↓
How did you get involved in your advocacy?
My family, the institutions I grew up in, and personal experiences with different kinds of people influenced me to be socially aware and compassionate. My daddy is fond of current events; my sister is politically active and we sometimes discuss socially relevant issues at home. [Ever] since I was a kid, I've always been inquisitive about people and society. I learned to stand for what I believe in and to take [the] side of what is just. That's when my social awareness began to grow.
What was the turning point for when you committed yourself to your advocacy?
At first, when I was just a teenager starting to build a career, my goal was to save money so that I could help my family. As blessings poured in, I realized that I should give back, so I started conducting charities for the marginalized. But as I went along, I met people in social work and talked to orphans, abused women, calamity victims, and evacuees. I also integrated [myself with] The Lumad, Moro, peasants, and urban poor communities. I remember when I pretended to be a scavenger in Payatas! I heard their stories and how they're still clinging to hope that someday there will be a favorable change for them. I realized that it is not just enough to share some blessings but to stand in solidarity with them—to fight with them, hope with them, and overcome the odds with them.
What are the things you had to unlearn in the process?
Growing up, we were not rich but I could say that I grew up privileged. I used to believe that I could get the best education in a prestigious and pricey school, and that the less fortunate are in that situation because they're "uneducated." But now, I've learned so much from the less fortunate.
I also needed to unlearn [the concept] that poverty exists because of laziness and lack of education. Being with them, I realized how intelligent they are for fighting the obstacles they encounter every day—doing all sorts of odd jobs so they could feed their families and caring for each other despite the scarcity. I learned from them that poverty exists because of an unjust system that deprives people of equal opportunities. What they need is not our pity nor doled out stuff, but equal opportunities and respect for their dignity.
Heart Evangelista, The Protector
Heart Evangelista is not only an artist and actress—she is also a staunch supporter of the #AdoptDontShop campaign. She uses her social media presence to promote awareness of the many strays and rescues around the country looking for a forever home. One of Heart's many projects is a soon-to-be animal welfare facility in Sorsogon!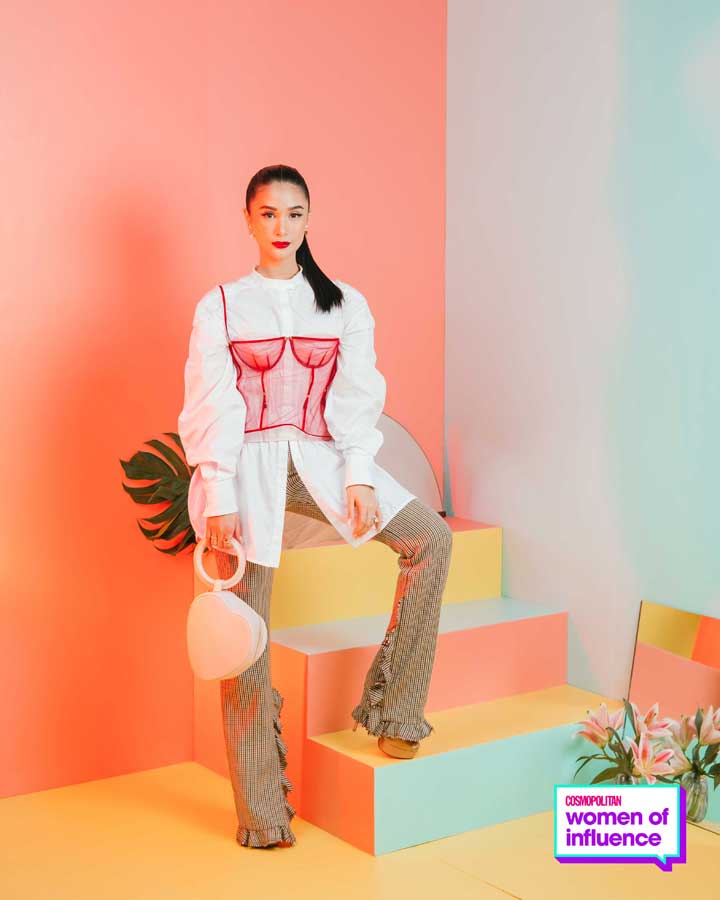 ADVERTISMENT - CONTINUE READING BELOW ↓
How did you start your advocacy of protecting animals, particularly cats and dogs?
It actually started with one cat. I was about seven or eight years old and I was vacationing here in the Philippines. We were [going] back and forth San Francisco then. There was a cat in the construction area of our restaurant and we adopted [him] and named him Lucky.
My dad—well, my entire family, we're dog lovers. So we'd really pick up Aspins, especially around Cavite because they eat a lot of dogs there. My sister and I, we would really march down to this house near the gate of our home and we would be screaming at people because they'd be killing the dogs. I was exposed to that and I was very shocked! I started to adopt. But we had 20-plus dogs, so we couldn't adopt more. Then, we started to foster.

Today, I have five dogs and three cats living me with at home. I also take in cats and dogs and foster them until I find families and homes who will take care of them.
When did you fully commit to your advocacy?
I think it was around 2005, when I officially joined PAWS. I was very active. I wanted to go to the raids, but I wasn't allowed. Now that I'm older and I have everything balanced, I have really dedicated time to help. I also have the platform on social media that I can use to help animals find adoptive families and homes. I recently had a "Have A Heart For Aspins" campaign with them, which really highlights the need to take care, love, and respect Aspins as much as we do with pure breed dogs.
What do you do to deal with bashing and belittling from people?
I think it's different for everyone. Everybody is trying to change something and do their part. I read this quote that in part says: "To the person who uses metal straws to save fish but consumes animals, I'd like to say thank you. To the vegan who isn't aware of our homelessness problem, thank you. To the climate change activists who aren't attentive to fast fashion, thank you." The whole point of the quote is that we're all trying to do our best and we should appreciate that. Let's not judge and hate, instead, let's help educate each other.
Bianca Gonzalez, The Storyteller
Bianca Gonzalez is an author, host, and one of the amazing women behind the She Talks Asia tribe. Despite the nature of her work, you might be surprised to find out that she is actually an introvert—something she only realized in her 30s, further proving that learning never stops. In 2014, Bianca published a book titled, Paano Ba 'To? as a way to answer some of our most pressing concerns. She's since turned it into an online video series—a space where she invites equally inspiring Filipinos to share their life lessons.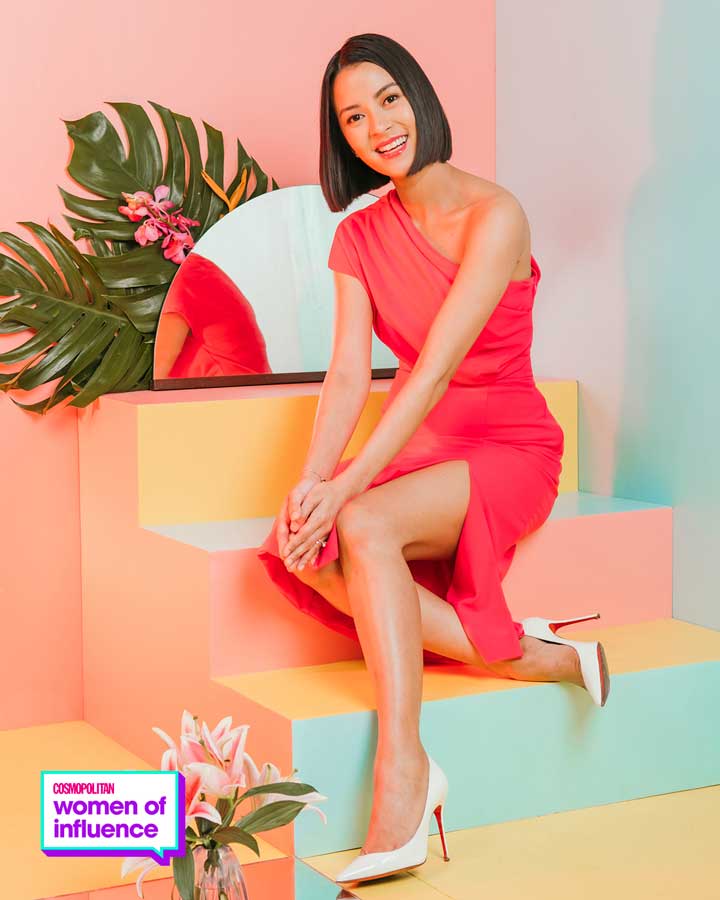 ADVERTISMENT - CONTINUE READING BELOW ↓
What made you commit to this advocacy of inspiring your audience with other people's stories?
I think it just came naturally because [I'm a] host so part of my work [is] to interview people…In the work that I do, which is media—I don't know if it's because I'm shy or because I'm private—but feeling ko lang parang uneasy if it's about myself, parang feeling ko masyado ko namang pinupuri yung sarili ko if it's about myself. So it naturally became me telling other people's stories through the medium of my work. That evolved into different things whether [on] TV, writing for the paper or posts, YouTube, the book, kung anu-ano. I was always dyahe to make it about myself. Parang why? There are so many more important stories out there, [so I] might as well use whatever platform I have to share theirs.
And now you're also a part of She Talks Asia. What's the story behind that?
She Talks is interesting because it started three years ago. We just had breakfast: Sarah Meier, who was our CEO, and Lynn Pinugu is our COO. They just wanted to [have] breakfast to throw around ideas, and I was there. At that time, I had one child. I was doing so many other things. I said that I [couldn't] fully commit to being a part of [She Talks Asia in terms of] building the brand but you could invite me as a speaker. I did the brainstorming meetings with them.
With She Talks, the biggest project we have is the [annual] summit. So eventually, every year, I was part of the summit leaders, as a moderator, as a speaker. And then in 2018, they said they— Sarah, Lynn, Vicky [Herrera], and Iza [Calzado]—needed a fifth [member]. So sakto when they asked me, I felt like it was the right time. It was something that I was ready for, it was something that I was ready to commit to.
What are some things you had to unlearn in the process of educating yourself about certain topics you speak about?
Siguro things I had to unlearn and I'm still trying to unlearn…Right now parang it's hard to find out—because everything we consume on social media—it's hard to even think anymore. Ano ba yung opinyon ko? We read so many things, and sometimes, when you have an opinion in your head, you're like, "Is this really mine or is this just because I read so many things about this and feeling ko this is my opinion?" So I had to unlearn na even if 80 percent of the people think something is right…but I don't think it is, then I should stick to [what I believe in].
Kevin Balot, The Conversation Starter
This transgender woman won Miss International Queen in 2012 and became one of the ambassadors of a global beauty brand. But it hasn't always been easy for Kevin Balot. She grew up in a household that wasn't as accepting as most, but rejection was one of the things that made her strong enough to live authentically. Today, Kevin describes herself as a "fighter" and continues to make the country proud as she raises awareness for LGBTQIA representation by living her truth.
ADVERTISMENT - CONTINUE READING BELOW ↓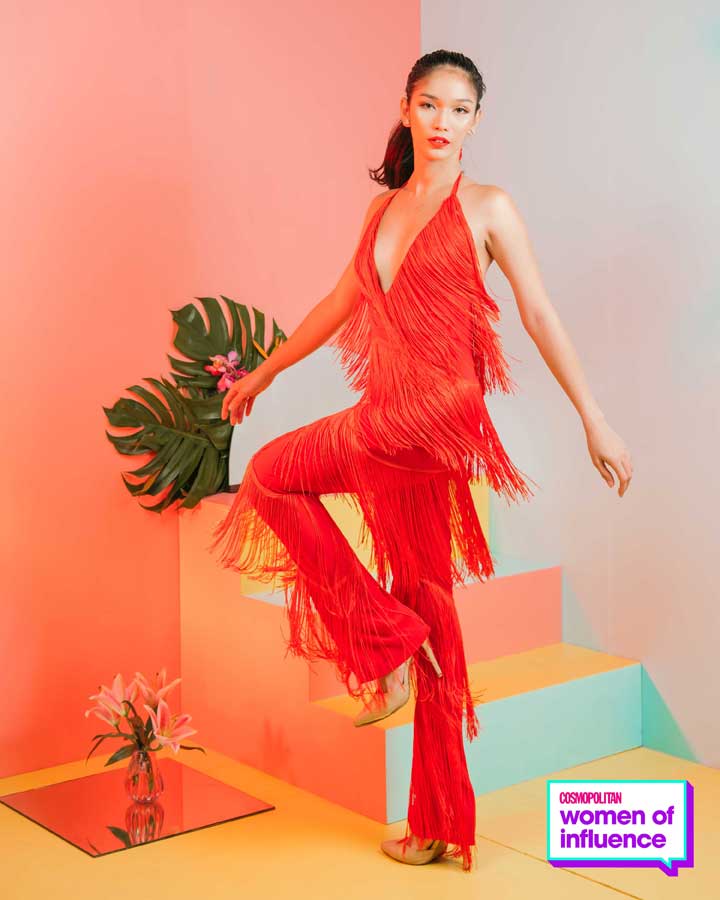 When did you start getting involved in your advocacy?
[It was] after I won the [Miss International Queen] pageant [in 2012]. Parang I had a voice na puwede kong ma-share—sharing and fighting [for] yung mga dapat lang ipaglaban…like equal rights.
What's one of your favorite motivational quotes?
One of my favorite DJs, Avicii, who passed away last year, has a song called "The Nights." There's a line in the song that goes "One day you'll leave this world behind / So live a life you will remember."
What are some things you had to unlearn about your advocacy?
Marami. One is…hindi lahat ng tingin mong tama, gusto ng iba. We have our own differences and opinions about life. Kapag hindi nila kaya, 'wag mo na lang ipilit. Just…respect everybody's decision.
How do you help people who reach out to you about their transitions?
Siyempre ang makakasagot sila, hindi naman ako. They should know what they want in life, what they need, and ano yung magpapasaya sa kanila.
What's your message to anyone who's struggling to stay true to themselves?
Whenever you feel derailed from being yourself, stick to your core values…to remind you [of] who you really are.
Solenn Heussaff, The Visionary
In 2016, actress and visual artist Solenn Heussaff had her first major exhibit highlighting the beauty and struggles of Filipinos—specifically indigenous communities. Through her travels around the country, she draws inspiration from local culture to show that there are many reasons we should be proud to be Pinoy.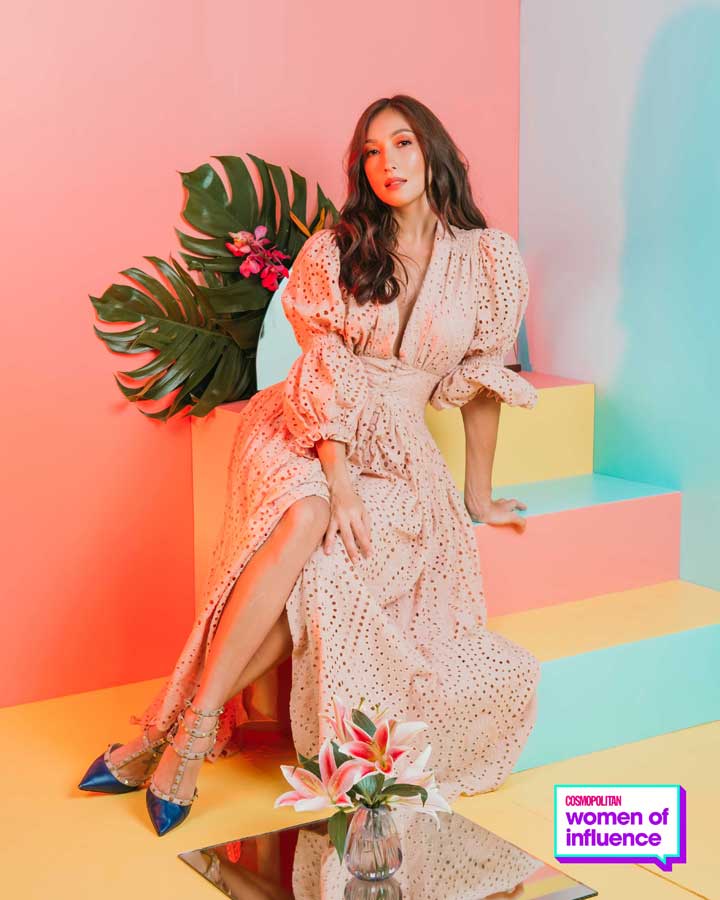 How did you start with your advocacy in promoting Filipino culture through the arts?
ADVERTISMENT - CONTINUE READING BELOW ↓
I really like to draw [indigenous] people. I feel like they've lived more, I feel like they've gone through so much more than us. So I always find it more interesting to paint them—like even with their clothes and their fashion. If you look at it in a fashion point of view, color-wise, it's amazing the way they put things aesthetically together. But they don't even think about all of that.
My first exhibit was based on people of the world, not just the Philippines. And of course, since I live here, I started taking photos on my way to work—of people on the streets. I go from Makati to Tondo to Zambales by car, so I see different sceneries and everything. I started working on one painting, and from there I was so motivated.
When I promote my country, yes, I want it to be beautiful, like the beaches and everything. The reality is, it's not like that, just like in every other country where you have beauty, but [there's] also everything [else] behind it. For me, the beauty [of the Philippines] is no matter how sad situations are or how poor people are, we always find happiness. That's the good thing about Filipinos. There's always something that makes us smile.
It's also a good and bad thing. You know how us Pinoys we have this mentality of, "Ay, bahala na!" Or we're okay with what's happening right now, which, sana naman should change also. You should want more, you should know that you deserve more also.
Was there a turning point or specific event in your life that made you pursue your advocacy?
Before showbiz, of course, I've traveled a lot, but I had the whole privilege of traveling to Palawan, Boracay. But I couldn't say I knew my country, because that's all I saw, the beautiful places, the nice resorts. I'd have to say that showbiz is really what opened me to the real Philippines because I'd go to provinces that I'd never even heard of to promote shows, and I really discovered the country that way. I learned the language—not that I'm fluent yet. I didn't know a word of Tagalog until I was 22. I knew "kaliwa, kanan." I grew up here, [but] literally learned it when I entered showbiz. Although I don't like being called an artista, showbiz has opened many doors. And also the door of being able to share your thoughts on certain things and maybe make a difference if people look up to you.
How do you educate yourself about your cause aside from traveling?
I talk to people. When I'm traveling or when I shoot in certain locations, I ask them about the situation they're in. We also work with a lot of foundations environmental-wise. I work with Save Palawan Seas Foundation. We're trying to do curriculums. For now, we're just starting in Palawan [in] the schools, to teach them how to segregate, to teach them the importance of cleanliness and everything. Although global warming has been spoken about out loud for years, I still think people don't get it.
ADVERTISMENT - CONTINUE READING BELOW ↓
[I] also [work] with Kalipay [Negrense] Foundation from Bacolod. I spoke a lot to the girl who started the foundation and she told me so many stories that are horrible. It's like people hear all these stories but they forget about it very fast, like about family situations, about incestual rape. Everyone is aware of it, but people just forget.
Aside from that, there's also the army. I visited the army after the Marawi [siege]. Of course [you know] what they've done for the country, but you never really hear about them or hear about what they go through. And when I visited them in the hospital, they opened up and [told] all these stories, [I was] like, "This is like a movie, this can't be real."
I've really just been tapping into every side of the Filipino people that I can and get different stories, and from there, I incorporate their sadness in paintings. I didn't live it, but in the hospital one day, I saw the Marawi soldiers, I was super crying, and then I felt so guilty, like, "Why am I crying, I didn't go through anything?" These guys are smiling and thanking me that I visited them when they're lacking a leg or lost [their] sight.
I just try to put them all in the paintings and help people, you know, feel through it, I guess.
Mich Dulce, The Educator
Mich Dulce wears many hats: She is a fashion designer, activist, and the founder of Grrrl Gang Manila—a platform that aims to create a safe, non-judgmental space for Filipinas by discussing issues that directly affect us.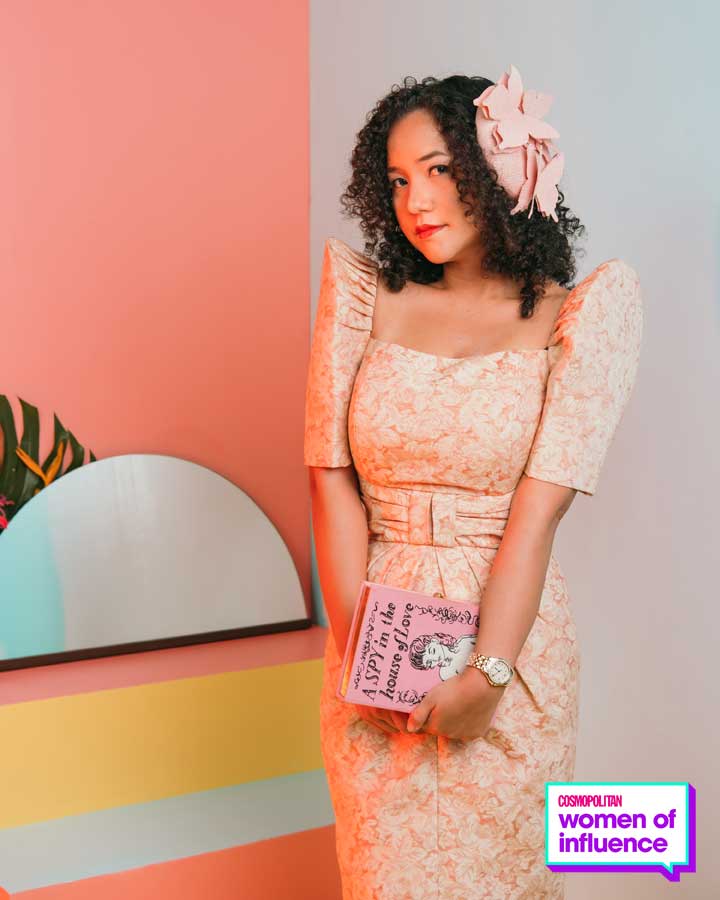 How did you get involved in your advocacy?
I think I've always been passionate about women and girls. For example, Grrrl Gang came about [because] I felt that there was a lot of bias…gender bias, personally. So I [thought], we should talk about it. In a way, my advocacies come from something that has happened to me. Or I just realized that you know, if [something is] this bad—if I'm experiencing something—imagine the other people. I am a very privileged person so imagine those who have less privilege. They have less access, and they must go through more shit.
I'm in a position where I can use my platform or my knowledge to change something. My interest in music is what led me to discover feminism. I listen to a lot of riot girl bands. But also, I work and I'm also obsessed with craft. Everything that I do as a fashion designer is craft-related, so it's about weaving, it's about making, and a lot of the people who make these things are women. You really see that there are things that need to be changed, that need to be improved on, that access has to be given to other women. In general, my life has been very women-oriented. My dad passed away when I was five years old, so I've been raised by my mom my whole life. I've really been surrounded by women. I guess that's also where the passion comes from.
ADVERTISMENT - CONTINUE READING BELOW ↓
Is there anything you had to unlearn along the way?
The hardest thing for me to unlearn was pitting myself against other women because I'm really competitive as a person. I really had to take a step back and be like, okay, I can't be a feminist if I keep literally competing with other women. I'm not changing the system. So for me, that was the hardest part; there are more complex things when it comes to feminism, but to me, it was personal. It was the first thing I had to deal with. If I'm not a woman who can support other women, then that sucks...That was my personal torture...It took a lot of self-analysis.
What's something you want your bashers to understand about you or your advocacy?
To my haters, I would say, feminism is so broad that if you want to do something in your own space, do it. 'Cause we need all these spaces to rally our cause. The more pockets that we are able to penetrate, as long as we're talking about intersectional feminism that talks about all classes, all genders, then I'd go for it because there's space for everyone. She Talks has its space, then there's Grrrl Gang, there's Likha, and there are so many different people, we don't have to be doing the same thing. We can rally for the same cause in different ways. It's not just about helping the best way you can. It's helping the best way you can with the consciousness of every other person in the spectrum whether it's race, class, or gender.
Kylie Verzosa, The Role Model
Kylie Verzosa, actress, model, and Miss International 2016, is a star in the pageant community, but there are layers to this beauty queen. She is the founder of Mental Health Matters, an organization that provides a safe space for those struggling with mental health issues.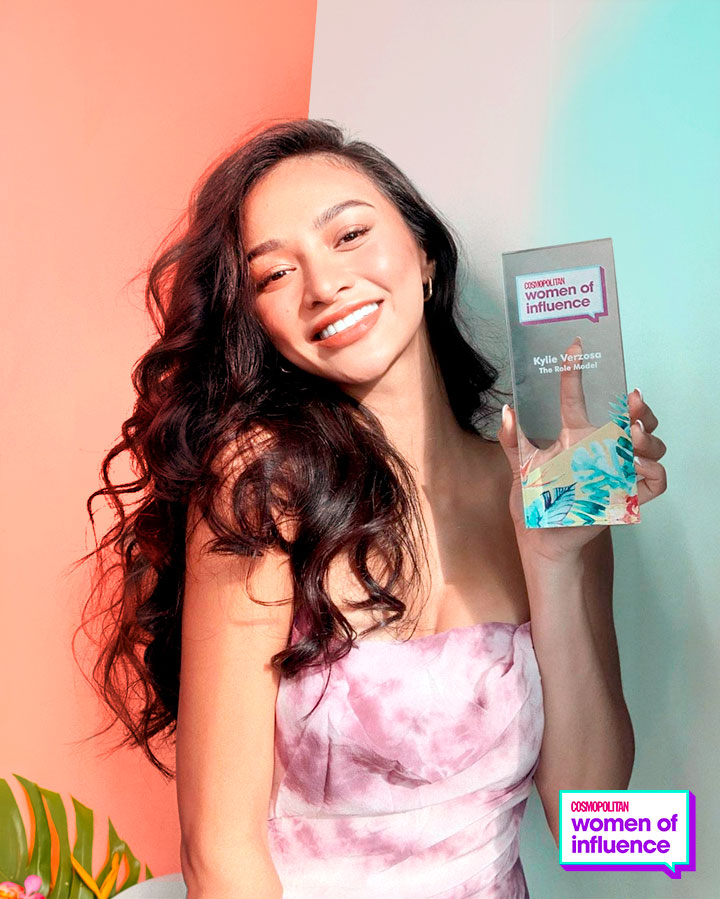 How did you get involved in your advocacy?
I went through depression around four or five years ago, and this was before I was on Binibining Pilipinas. I didn't understand what I was going through. I just thought [that I wasn't] the same person I was anymore. I was losing energy, I didn't have any will to get up, I felt empty inside. I would see all these symptoms a depressed person had and I didn't understand what I was feeling and not a lot of people understood, not even I understood it. I was thankful enough that my dad is bipolar, and when I told him that I wasn't feeling well, he was like, "I think you're depressed." And four or five years ago, no one spoke about it.
ADVERTISMENT - CONTINUE READING BELOW ↓
[My dad] brought me to a psychiatrist and I was ashamed to talk about how I was feeling. I was ashamed to go to the psychiatrist 'cause I felt like there was a taboo. People are like, "Why? Are you okay?" or like "Siraulo siya, 'di ba?"
I was eventually diagnosed and saw a psychiatrist. I went to two. After going through my own depression and surviving it, it took me six to seven months [to get better]—and this was without medication because my dad was on medication. I wanted to find other ways to cure it so treated it the holistic way which was the alternative to medicine like exercise, yoga, meditation, [and] all those things. After I went through it and survived, I felt that I achieved something that not a lot of people talk about. I felt like a survivor, I survived depression. When I was going through it, I was wondering how come I don't know about this? Why don't people speak about this? I didn't know anyone was going through the same thing.
During Binibining Pilipinas, when they asked me, "What do you want to speak about?" An advocacy. Being a beauty queen, you have to speak about something. I was thinking through what I wanted to talk about and something that was really close to me was mental health and no one spoke about mental health then. "Mental health? Isn't that such a sad advocacy?" I'm like, "No." I went through it and I know how it's important, how it affects us, how you're not alone in this, how I understand that there are a lot of people going through the same thing, how it's curable, how it's treatable.
I never opened up about it in public [until] this interviewer from CNN asked me on TV, I think by mistake, and she was like, "So your advocacy is mental health. Did you go through depression?" At that time I didn't admit to anyone that I did go through depression. I was ashamed. I was scared. I didn't want people to talk about me. Who admits that you're depressed before? During that time, wouldn't admit it but I was like, "I did." It took me longer to talk about it. It wasn't like an instant thing like, "Hey, I'm over it. I'm gonna talk about it." It took me two to three years to finally open up about it and then speaking about it.
Little by little, I started my own support group, Mental Health Matters, where we are a growing community. [We started with] around 2,000 members on Facebook. We also hold events in Baguio at least every month. We're a team of six and we have been [to around] 50 schools speaking about mental health. Part of the team is my dad and my sister, and they give talks to people.
How do you educate yourself when it comes to your specific cause?
I mostly speak through experience, like overcoming my own journey. Healing depression is not a one-track thing. It's a very personal journey but I had to read a lot. I read a lot [on] how to treat depression so I went through different doctors like Daniel Amen. I went through western doctors, the eastern doctors. I read things from yoga to exercise and how it can help you. I researched, listened to TED talks. I also gave a TED talk on [mental health]. It was terrible. I was so, so busy and had one night to prepare. It was terrible.
ADVERTISMENT - CONTINUE READING BELOW ↓
On a more personal level, I guess just reminding yourself daily [about] everything that you've learned. Sometimes it's a challenge even as a mental health advocate. You think about all these negative things [but you try to] control your own thoughts. I always say you can have one negative thought but just challenge it with three positive thoughts and it helps.
What are things or rituals you do to remind you of what really matters?
During the time I was depressed, what really helped me was yoga and guided meditation. Now, it's more in my system so I talk to myself a lot. You affirm yourself a lot. I try to keep my social media clean 'cause you are the people you hang out with, you follow, you surround yourself. So I try to keep my social media clean so it's only the people I wanna see. Small things [like] following a lot of mental health pages or even a positive quote can make your day. Small things like that.
Alyssa Valdez, The Trailblazer
Alyssa Valdez put the spotlight on women's volleyball beyond the collegiate level in the Philippines after gaining popularity as a multi-awarded athlete.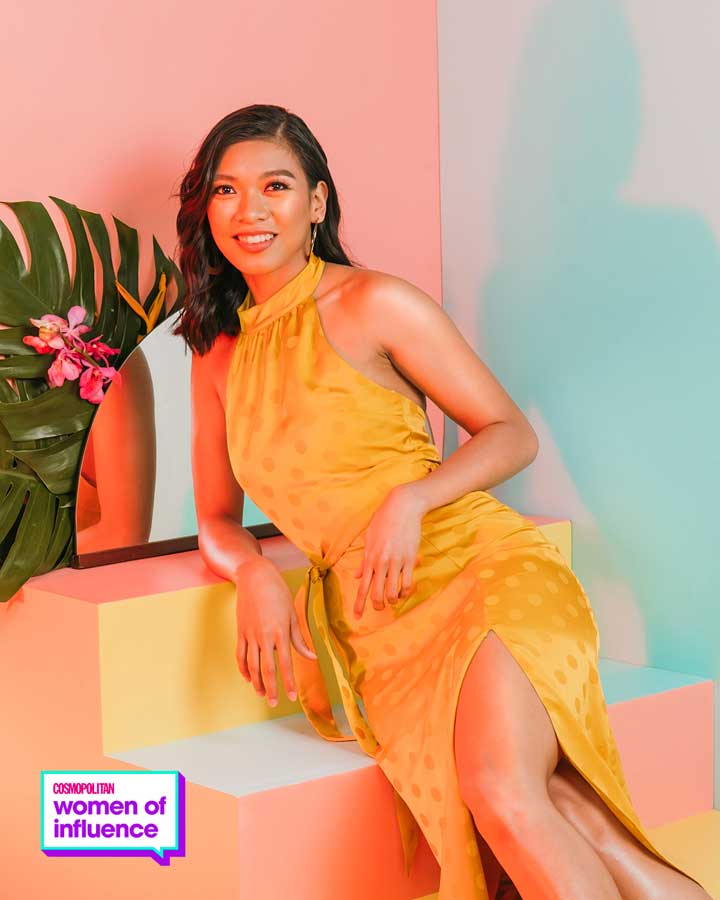 What are some words you'd use to describe yourself apart from your public persona?
I'm jolly. I like to laugh. People think that I'm super serious [about] everything. But I want people to know that I'm still human who laughs at things also. I want to enjoy everything.
What's your advice to female athletes who are still afraid to go out of their comfort zones? 
They have to risk and sacrifice something to know if it's worth it. For me, I just tried it. You know, my story began na my coaches from UST really recruited one of my teammates, not even me. So I pushed myself. Even if I wasn't recruited, I tried to just really follow them, to listen to them, and then eventually I got the hang of it. That's why I'm where I am right now. I think you just gotta risk something and sacrifice something so you can be something and someone that you can be.
Do you have dreams for Pinay athletes? 
People think that we can't do anything that men can do, right? But with training and technology right now, I think we can do whatever men can do. There's no hindrance right now. There are no obstacles to be good at something just because you're a girl. Just keep on pushing yourself and really listen to the people you believe, in the system you believe in. You can be someone that people look up to.
ADVERTISMENT - CONTINUE READING BELOW ↓
What are the things or rituals you do to remind yourself of what really matters in life?
Before, I was really questioning what is really important in my life. But I talked to Fr. Jett [Villarin], the president of Ateneo. He was saying if you question what is important, you know what is important.
Honestly, I'm really happy that everything is falling into place, like playing career, my relationships with everyone, it's okay…but meron ka pang hinahanap. There's something that's emptying your soul. So Fr. Jett was telling me if you know that there's something lacking, I think you really know what is really important in your life. I'm like, "So what is it, father?"
Sabi niya, what's important to you is really your friends, your family, not all the tangible things. That's why you appreciate things in front of you is because of the people you love. When I was in college and after college, parang naging busy, walang time with friends and family, so 'yon pala yung parang hinahanap ng soul ko para maging sound din siya. Sabi ni Fr. Jett, "I'm happy na parang hindi ka nasisilaw sa mga tangible things na nangyayari in your life. You're really after the love and the care from your family and that's what's important to you."
I'm where I am right now because of people who helped me there through ups and downs. So I really have to be reminded by those people to keep going also. Lalong-lalo na ngayon after college. Siyempre 'di ba nagkaroon [ako] ng career, so sila pa rin yung mga tumutulong sa akin, 'yon yung nag-fuel sa akin to keep on going talaga, to push myself talaga.
***
Special Awards
Bianca Gonzalez, The Making Moves Award, presented by Bumble
This award recognizes Bianca as someone who is driven by equality and who is making a positive change in her community. For years, women have been fighting for equal rights, equal pay, and equal respect in the workforce. It's time to recognize and applaud game-changing women who are paving the way for the next generation!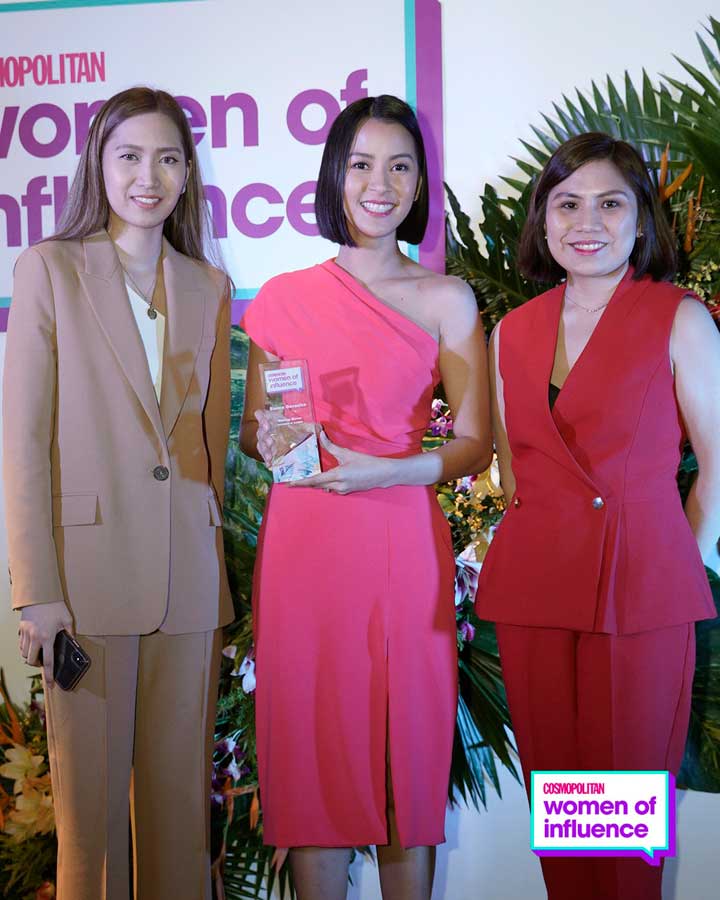 Heart Evangelista, The Hyper Real Girl, presented by MAC Cosmetics
The Hyper Real Girl award recognizes the importance of authenticity and staying true to yourself no matter what. Heart has influenced and inspired thousands of women to speak their truth and remain authentic in any situation life throws at them.
ADVERTISMENT - CONTINUE READING BELOW ↓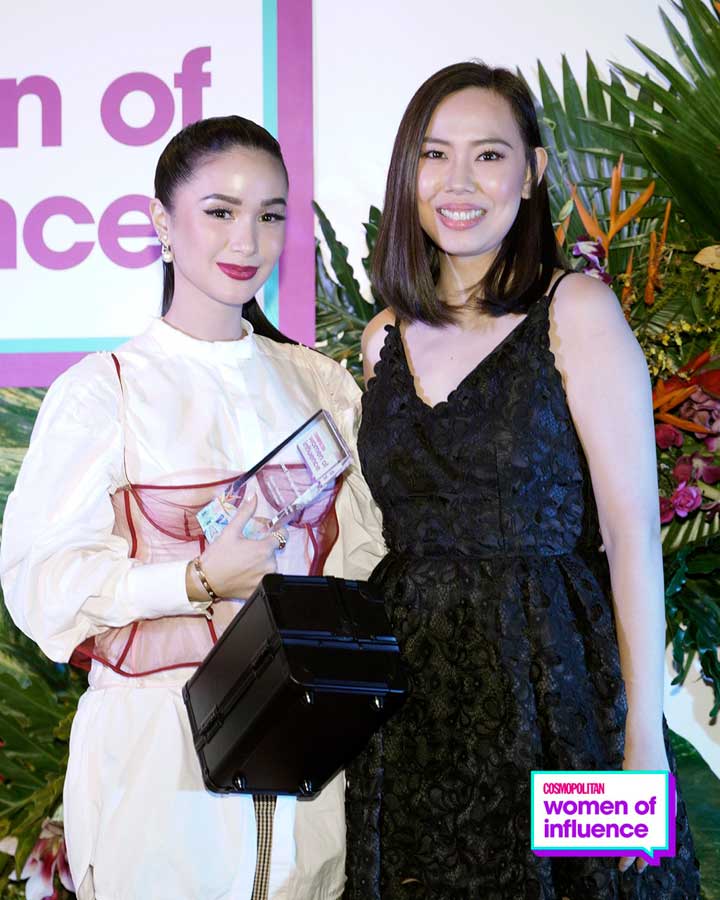 Alyssa Valdez, Start Your Impossible Award, presented by Toyota
Toyota's global campaign initiative advocates for the human spirit to keep moving–to keep reaching for that impossible goal and make it YOUR possibility. Well-known athlete Alyssa Valdez demonstrates the values of humility, hard work, and perseverance, and inspires athletes to push toward their finish lines.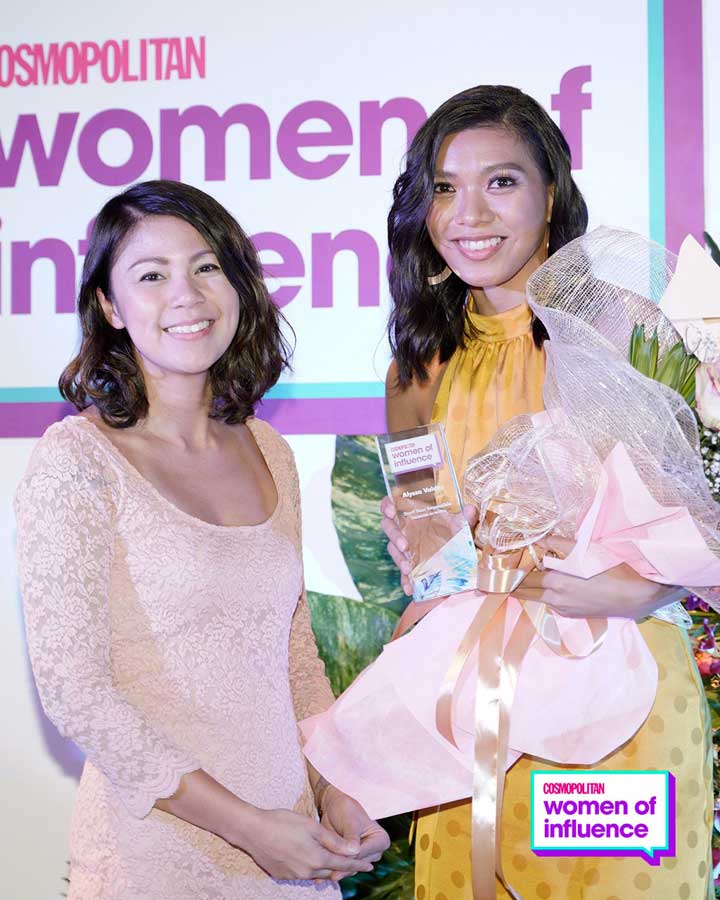 Don't miss out on our first-ever Women of Influence Awards by watching our highlight reel:
*Answers have been edited for clarity.
Follow Jacinda, Ysa, and Lily on Instagram.
***
PRODUCERS: Jacinda A. Lopez, Ysa Singson, and Lily Grace Tabanera
INTERVIEWS BY: Darleen Sy, Kate Alvarez, and Retty Contreras
EDITORIAL PHOTOGRAPHER: Andrea Beldua
EVENT PHOTOGRAPHER: Mark Jesalva
ART DIRECTOR: Jico Joson
ASSISTANT ART DIRECTOR: Mixi Ignacio
MULTIMEDIA PRODUCER: Marga Infante
SHOOT COORDINATOR: Louise Ferrer