*July 7, 2022 Update*
One of our favorite Korean barkadas is *back*: The Wooga Squad is cast in the spinoff of In The SOOP and we can't stop squealing! Before we ~introduce~ their new show, let's get to know them first (and the TV program):
What is the Wooga Squad and who's in it?
Some friendships are like family and the Wooga Squad is a perfect example of this. The word "wooga" is short for "Woori-ga gajok-inga?", a Korean phrase that translates to "Are we family?". 
Formed by Park Seo Joon, Choi Woo Shik, Park Hyung Sik, BTS' V, and Peakboy, the Wooga Squad are just like your home friends who go out of their way to show their support for you. The boys would often share each other's new projects on their social media accounts, spend the holidays together, and give advice when they need it the most. 
ADVERTISMENT - CONTINUE READING BELOW ↓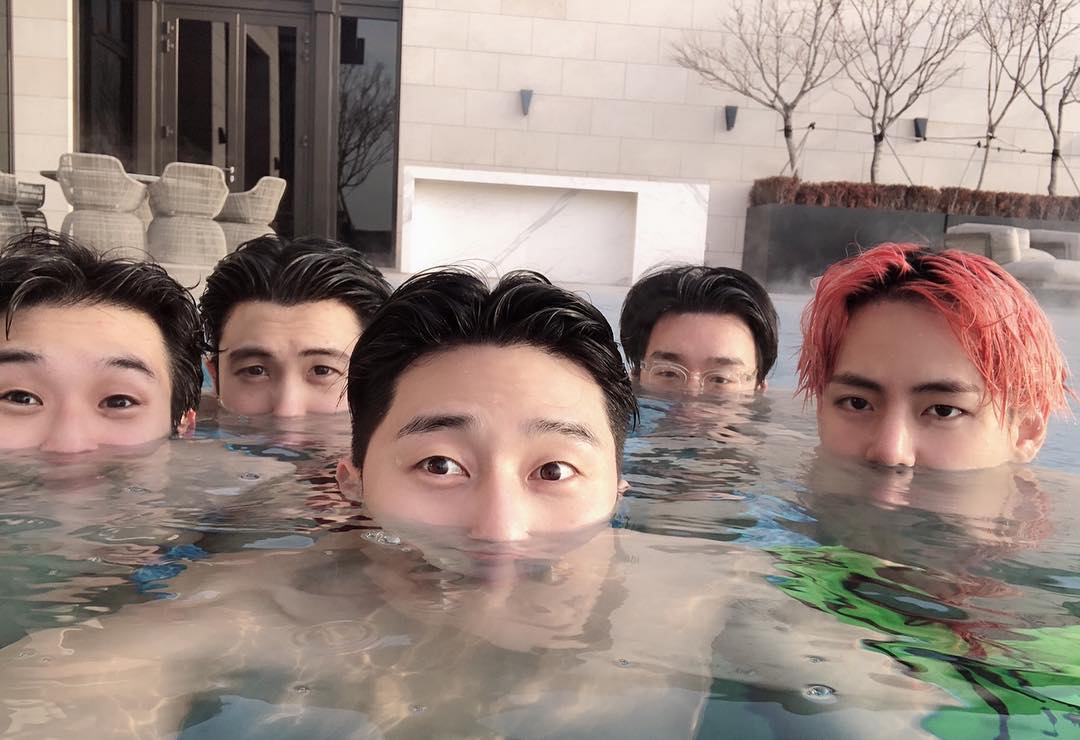 Their friendship started when Seo Joon, Hyung Sik, and V starred in the 2016 saeguk drama Hwarang. The trio became close while filming, and soon enough Seo Joon introduced Peakboy and Woo Shik to them. You can say that Seo Joon is the glue that held them together!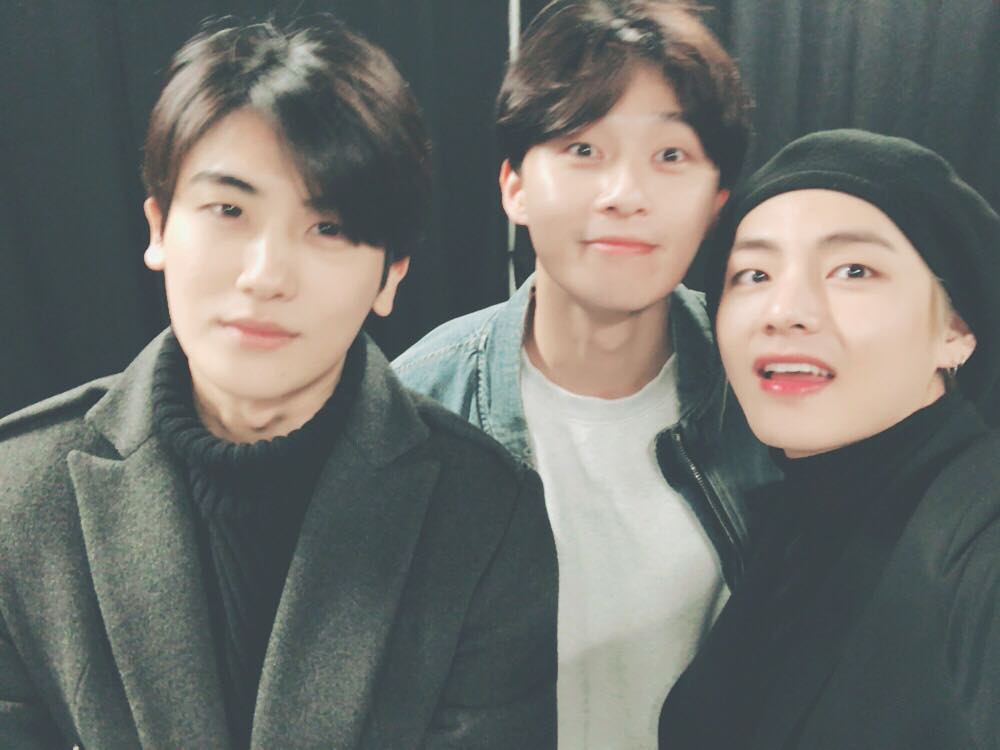 ADVERTISMENT - CONTINUE READING BELOW ↓
Recommended Videos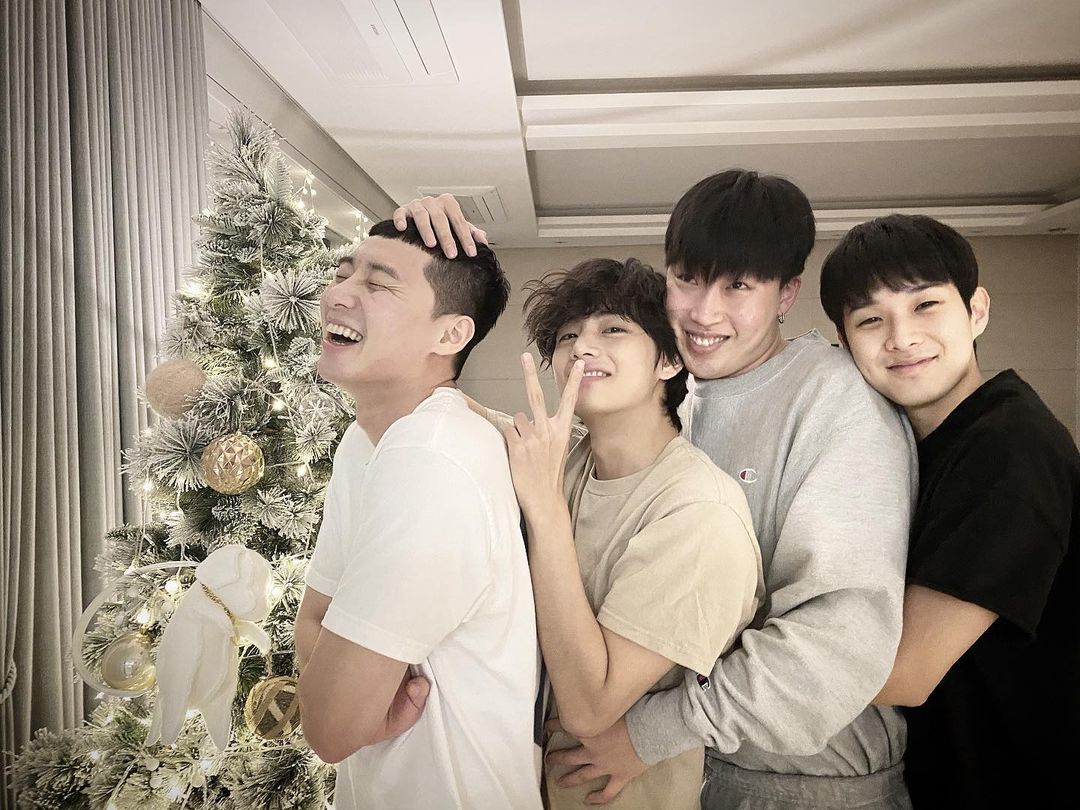 Throughout the years, the Wooga Squad's friendship remains solid and this is evident not just in the social posts they upload but also in their interviews. When asked how they cheered on him and his drama Our Beloved Summer, Woo Shik said: "My friends are the reliable type who support me even if I am not doing a good job. I am really blessed to have good people around me. I received so many supportive messages because I have a lot of kind people around me." Aww!
ADVERTISMENT - CONTINUE READING BELOW ↓
All five members of the Wooga Squad reunited (onscreen) last year for Woo Shik's online fan meet. They also appeared in Peakboy's "Gyopo Hairstyle" music video.
Peakboy - GYOPO HAIRSTYLE [Music Video]
What is In The SOOP?
The word "soop" means "forest" in Korean and this ~healing~ reality show has nature as its theme. It's where you can watch your favorite Korean stars relax and enjoy their hobbies as they create their own schedules. So far, K-pop groups BTS and SEVENTEEN have starred in the previous versions.
[In the SOOP BTS ver.] Official Teaser 2
[In the SOOP SVT ver.] Official Teaser 2
When and where can we watch the spinoff of In The SOOP?
In The SOOP: Friendcation will premiere on July 22 via JTBC and Disney+, yay!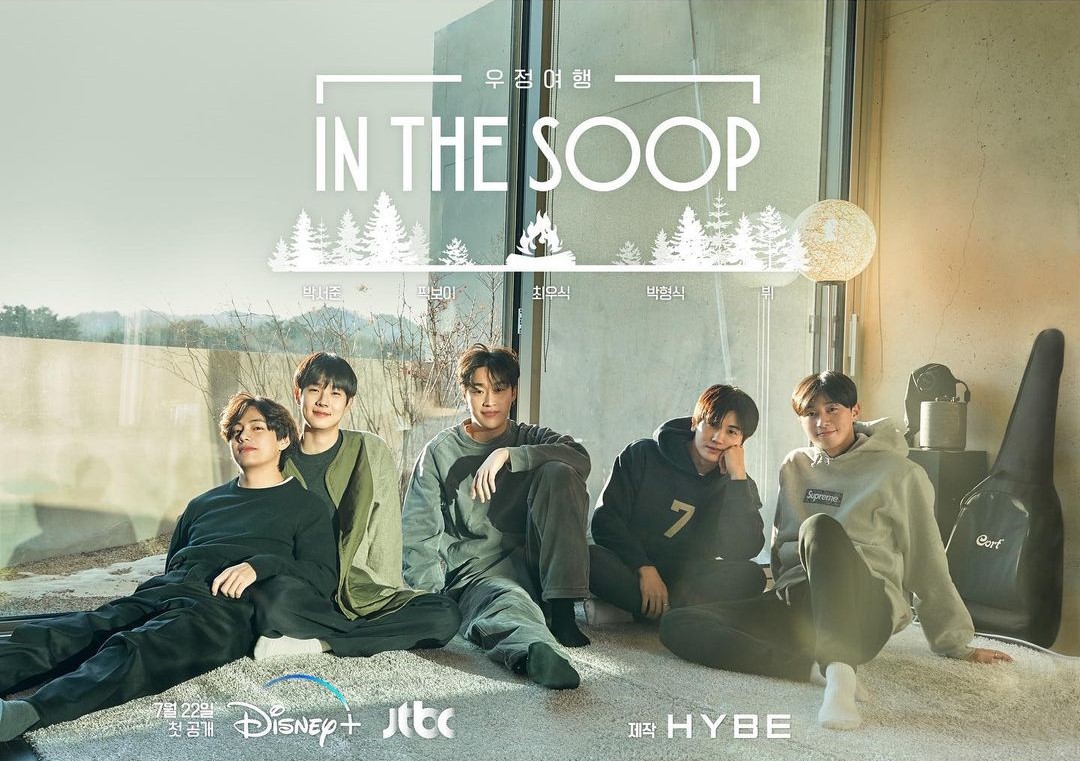 ADVERTISMENT - CONTINUE READING BELOW ↓
MORE FRIENDSHIP STORIES:
Aww, Park Hyung Sik Had The Sweetest Things To Say About BTS' V
We Love Friendships: Yoo Ah In Shows Support To BFF Song Hye Kyo
Aww, We Can't Get Over Song Joong Ki And Kim Tae Ri's *Adorable* Online Interaction
K-UPDATES