Fans of the new Netflix dance film Work It likely won't have to hit the floor to demand a sequel because it kind of feels like every Netflix teen movie gets a sequel these days, right? After To All the Boys 2 and The Kissing Booth 2, Work It 2 feels like an inevitability. However, officially speaking, Netflix has yet to announce a sequel of any kind, so let's take off our dancing shoes and put on our realistic shoes (that's a thing, right?). This is everything we know about the possibility of a Work It sequel.
What would the Work It sequel even be about?
College, probably? Okay, so full spoiler alert here, but at the end of the film, Quinn sets aside her Blue Devil dreams in favor of collegiate options that better fit her newfound dancing dreams. With Quinn potentially going to NYU now and both Jas and Isaiah at New York Dance Academy, could the sequel take place in the Big Apple itself? Perhaps the three of them could revive the TBD squad in New York. The ending definitely leaves room for more movies set in this dance-heavy universe.
I mean, it's gotta be based on a book or something, right?
Sit down. I don't want to shock you, but Work It is an original movie. So the sequel can be about literally whatever, and there's no way to look up clues about what happens next. We've all seen Pitch Perfect 2, Bring It On Again, and Step Up 2: The Streets, so we can make some educated guesses but that's pretty much it.
Read More: 
10 Reasons John Ambrose Is OBVIOUSLY The Right Choice In 'P.S. I Still Love You'
10 Movie And TV Second Leads Who Seriously Deserved Better
Who in the cast would return? *cough* Please say Jordan Fisher…
One can only hope that the sequel would continue Quinn and Jake's adorkable love story as well as Quinn's love of the dance and reunite as many members of the original cast as possible, but that's going to depend on the script and other boring logistical nonsense.
Continue reading below ↓
Recommended Videos
How can I go on without more information?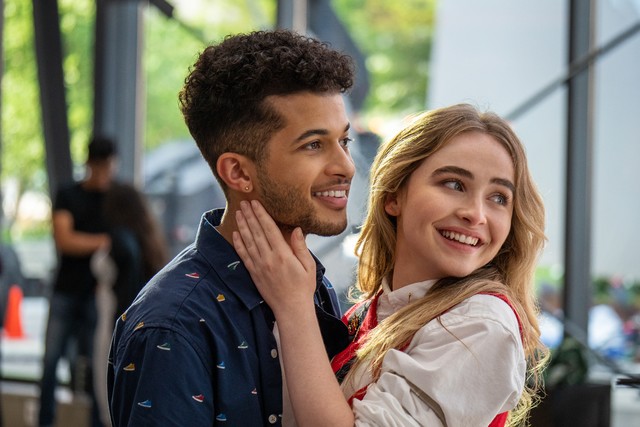 The good news is that the first movie was announced just over a year ago, so the turnaround time isn't that crazy. Once Netflix gives it the green light, it won't be long. Until then, you can get more sweet moves with Keiynan Lonsdale in Dance Academy or Tyler Hutchings in The Next Step or by watching the entire Work It cast attempting TikTok dances. Let the spirit of dance move you!
*** 
This story originally appeared on Cosmopolitan.com. Minor edits have been made by the Cosmo.ph editors.