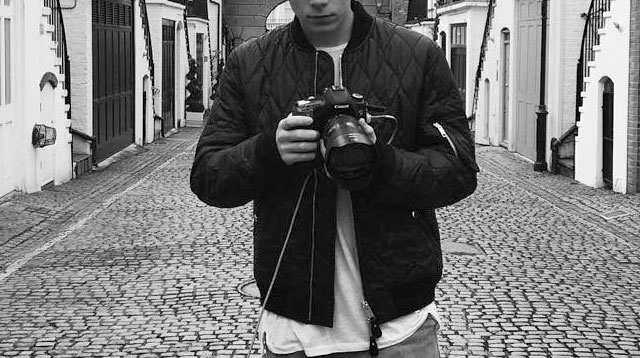 Instagram/burberry
There aren't many 16-year-old teenagers who can say they've shot a global campaign for a leading luxury brand. Of course, if you're constantly in the public eye and have an ex-Spice Girl and a football legend as parents, your luck increases tenfold.

Over the weekend, while the rest of us were stuffing our faces at brunch or spending the entire day in bed, Brooklyn Beckham was shooting Burberry's newest campaign for Burberry Brit, its line of men's and women's fragrances.
Via the hashtag #THISISBRIT, people the world over got to watch the shoot unfold as quickly as Brooklyn churned out the photos. (Check out that manbun, will ya.)
Continue reading below ↓
Recommended Videos
Unsurprisingly, Burberry's decision to employ an amateur—and a famous one at that—was met with criticism and anger from professionals with years of experience to back them. "It's sheer nepotism. He hasn't done it from hard work, which is counter-intuitive to what his parents represent," Chris Floyd, a photographer who has shot Naomi Watts and Eddie Redmayne, told The Guardian.

Though Floyd does make a very valid point, we also think Brooklyn's photographs turned out pretty well.
And that he has quite the eye.
Seriously, these photos are very characteristic of that natural charm Burberry ads are known for.
Don't you agree?
Brooklyn, can you take our pictures, too?
Follow Patricia on Instagram.