Before Lara Jean and Peter K were brought to life by Lana Condor and Noah Centineo, and before the movie blew up on Netflix and social media, To All The Boys I've Loved Before was just your typical Young Adult romance novel.
Written by Jenny Han, the story follows 16-year-old Lara Jean Covey who writes love letters to every guy she's liked despite never sending them. Thanks to her little sister, LJ's letters got sent to their respective recipients, which marks the beginning of her journey through high school romance.
Despite deviating away from the OG story, many fans of the book still got kilig to see their favorite novel come to life onscreen. And we're sure fans of other similar romance novels would love it if their faves got a movie adaptation, too. Aminin, you already have your dream cast in mind!
READ MORE
The 15 Young Adult Books Every Adult Should Read
Here's Everything You Need To Know About 'To All The Boys I've Loved Before' 3
ADVERTISMENT - CONTINUE READING BELOW ↓
Below, we list down 10 YA romance novels that deserve its own film version and the same kind of hype TATBILB got:
Anna And The French Kiss by Stephanie Perkins
Suggested by: @studyreadcoffee, @danaaadeleon
Published in 2010, Anna And The French Kiss follows the life of Anna Oliphant, an American high schooler who had to transfer to a boarding school in Paris. As a new student in school in a totally different continent, Anna goes through the process of making new friends, finding her way around campus, and navigating through the complicated world of high school romance.
Readers will also get introduced to a swoon-worthy Parisian boy named Etienne St. Clair (you could say he's like a French version of Peter K), as well as the rest of Anna's Parisian clique. It would be nice to see the different characters IRL, or at least onscreen.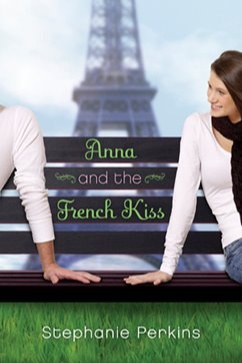 Tweet Cute by Emma Lord
Suggested by: @nicughl_
A perfectionist Pepper and the class clown Jack find themselves in a Twitter war after a burger chain owned by Pepper's family gets a hold of the beloved grilled cheese recipe of Jack's grandma. Outside of the Twitterverse, however, the two are unknowingly getting to know and warming up to each other on an anonymous chat app made by Jack. It's a light and refreshing read that will also touch on relatable topics like family matters and adulting.
Love & Gelato by Jenna Evans Welch
After an unwanted trip to Italy to get to know her estranged father (at the request of her dying mother), Lina discovers a whole new world and unearths a trove of untold stories that allows her to learn more about her parents and, in the process, herself. All with the help of a dreamy Italian guy named Ren. If this book were a film, it could easily top your feel-good movie list.
ADVERTISMENT - CONTINUE READING BELOW ↓
It Ends With Us by Colleen Hoover
Suggested by: @mslykabless
Fresh out of college, Lily moves to Boston and starts her own business. There, she meets Ryle, a neurosurgeon with a bit of an allergy to relationships. As the two get to know each other further, someone special from Lily's past reappears and puts a pressure on Lily and Ryle's connection. It might be a challenge to translate the book's deep and raw emotions into the screen, but fans have their fingers crossed for a movie adaptation.
If You Could See Me Now by Cecelia Ahern
Suggested by: @sophieeejoyceee
Cecelia Ahern's third book, If You Could See Me Now is about two wandering souls who changed each other's lives upon meeting. Elizabeth is just a small town girl trying to get by while raising her nephew Luke. Ivan is a real person, except only Luke can see him and calls him his imaginary friend. Ivan later on finds out that Elizabeth can also see him and forms a bond with her, but will become of their relationship if Ivan can never age? 
ADVERTISMENT - CONTINUE READING BELOW ↓
The Catastrophic History Of You And Me by Jess Rothenberg
Suggested by: @mtrisandre
Brie is a 16-year-old girl who died young after getting her heart literally broken when her boyfriend breaks up with her. Now, she must pass through the five stages of grief, with the help of fellow deceased soul Patrick. It's a story about moving on and fixing what needs to be fixed, with a couple of pop culture references at the side. 
How Hard Can Love Be by Holly Bourne
Suggested by: @c24jordan
How Hard Can Love Be is a deeply relatable story of finding love and navigating through relationships, featuring three English friends Amber, Evie, and Lottie, and the all-American guy Kyle. If you need the right mix of feminism and romance, this book might be worth a shot. And hopefully for fans, it gets a movie deal in the future, too.
The Statistical Probability Of Love At First Sight by Jennifer E. Smith
Hadley, who dreadfully has to attend her father's second wedding, misses her flight to London. She meets a British guy named Oliver in the waiting area of the airport and ends up sitting together on the plane, too. After a long flight of getting to know each other, Hadley and Oliver part ways, but soon find their way back to each other. It's a story that gets real about the complications of family ties and how everyone's family has their own story to tell, and of course, romance. Because it's Hadley and Oliver's conversations—in the waiting area and on the plane—that keep readers glued to the book, it'd be a treat for fans to see their lines come to life onscreen (Before Sunrise 2.0, anyone?).
ADVERTISMENT - CONTINUE READING BELOW ↓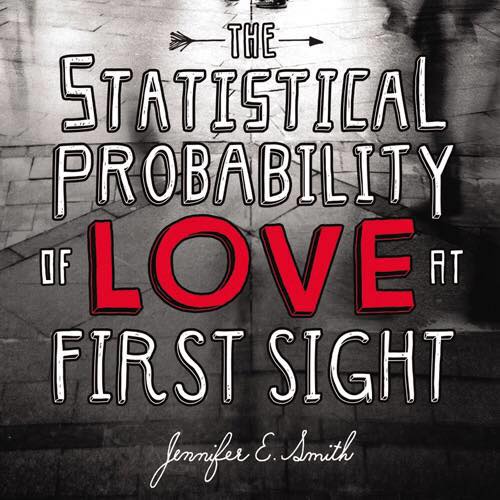 The Summer I Turned Pretty by Jenny Han
Suggested by: @sophiya.tbg
Is it too much to ask for another Jenny Han creation onscreen? After Lara Jean and Peter, Jenny Han fans now want to see how the stories of Belly, Conrad, and Jeremiah pan out in this coming-of-age romance novel.
ADVERTISMENT - CONTINUE READING BELOW ↓
The Selection by Kiera Cass
Suggested by: @camcaldz, @harustudylife
In a dystopian world that lives by a caste system where One is the highest and Eight is the lowest, the Selection (a competition where the winner gets to marry the king, Maxon) is an opportunity of a lifetime not many can partake in. But America Singer, a Five, isn't exactly too hyped about it, especially since she's already dating Aspen. But because he's in a lower caste, the relationship didn't pan out as America had hoped and she ends up joining the Selection, where she meets the king and makes friends—and even enemies.
According to author Kiera Cass, it's like a cross between The Hunger Games and The Bachelor, so if you're a fan of both then the book is worth a read. Fans' wishes of seeing the story in movie format have been heard because on April 10, 2020, it was announced by the author herself that the book is actually being turned into a film by Netflix. No word yet on who is getting casted to play the characters, but we'll be on the lookout.
ADVERTISMENT - CONTINUE READING BELOW ↓
***
If you're an aspiring writer, vlogger, artist, or kahit marami ka lang talagang time, submit your entries to the Candy Bulletin and make your mark in the Candy community! Share your feels, show your skills.