During Pasig Mayor Vico Sotto's online forum with the Foreign Correspondents Association of the Philippines (FOCAP) earlier today, something totally unexpected and hilarious happened. During the live Zoom call, the background photo of a naked man—which was super NSFW and inappropriate for a public video—appeared! See it for yourself below: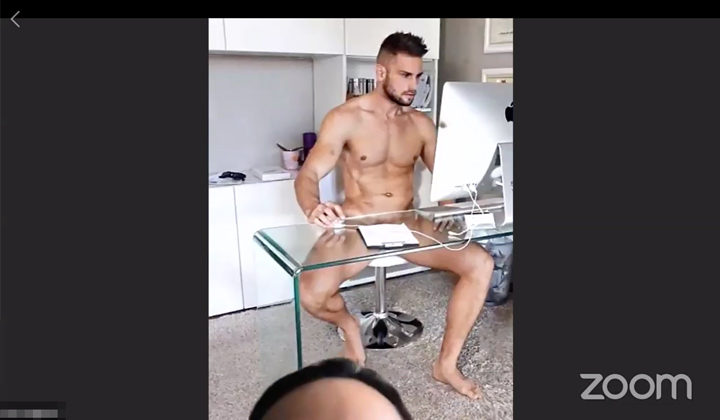 If you don't believe us, watch the actual live video and fast-forward to the 14:59 mark:  
Just as Vico was saying, "Definitely we will not shut down establishments that are selling food and other necessary supplies," the image appeared for just a split second. But that split second was enough to fluster even Mayor Vico. He stopped talking for a few seconds and even smiled a little. Totally understandable!
Zoom has a feature where you can choose different backgrounds for your online calls. LOL, it looks like someone in the call was using the image as his or her background. Stay strong, errrbody! 
The video went live at around 10 a.m. on April 22, and has accumulated 79,000 views and 1,492 shares as of this writing. FOCAP and Mayor Vico have yet to comment on the photo.
***
We are officially on Viber! Be part of the Cosmo Viber Community by clicking here! You can also visit the Sticker Market and download the "Cosmo Girl Sticker Set" here to be automatically part of the group. The stickers will only be available until April 27, so don't miss out on the fun!
Follow Lily on Instagram.