Celebs, like most of us, don't always go around talking about their sex lives. But when they do—boy, are we here for it! Case in point: Cara Delevingne went ~*above and beyond*~ just to shed light on the conversation around sex and pleasure in her new documentary Planet Sex With Cara Delevingne. The model took matters up a notch and donated her orgasm—yup, you heard it right—just for the love of science!
She started by sharing that, even with a more progressive society nowadays, she feels that women are still repressed when it comes to sexual desire. "I know from my own love life just how sexual women can be, so you'd think in the 21st century men and women should be having equally satisfying sex lives, right? Well, prepare for a shock. When it comes to the orgasm, there is a definite gender gap."
ADVERTISMENT - CONTINUE READING BELOW ↓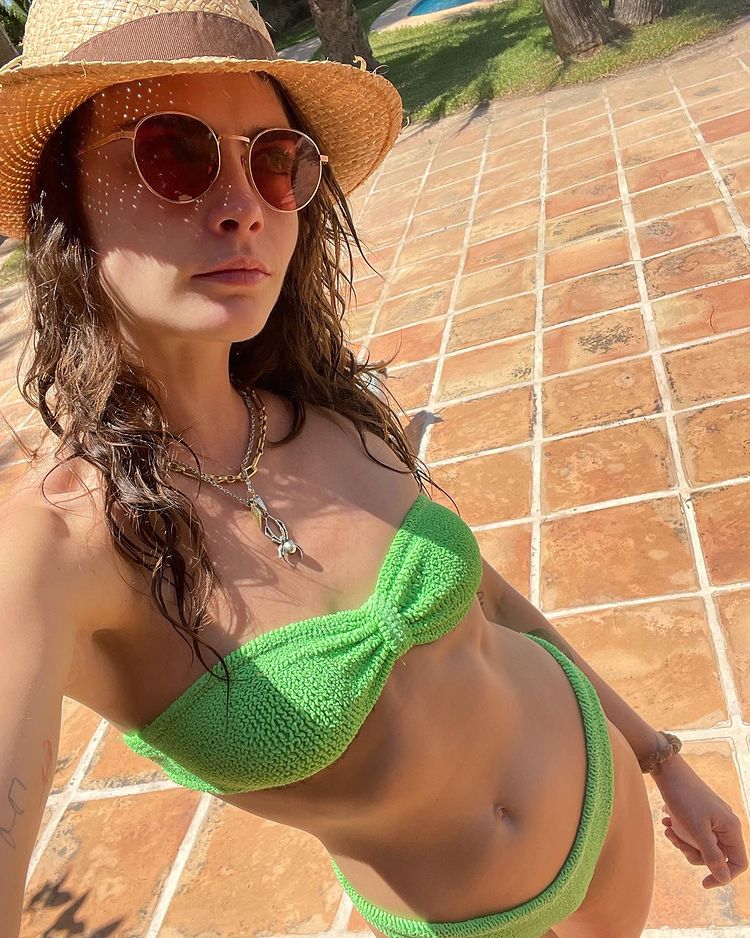 According to data obtained by Cara, the aforementioned "gender gap" states that about 95 percent of men are able to orgasm during intercourse, but only 65 percent of straight women do! "Lesbians and queer women definitely seem to have it better," she says matter-of-factly.
For the experiment, Cara's blood samples before and after climaxing were taken in order to analyze their effect on her body chemistry. They measured in both stages the levels of "endocannabinoids" in the sample—which are what you call the chemicals that promote relaxation and amplify pleasure when engaging in sex.
The results will be explained in the six-part series, which will premiere soon on Hulu. You can watch the full trailer of the docu below:
Planet Sex with Cara Delevingne | OFFICIAL TRAILER
MORE FROM COSMO:
Wow, Cara Delevingne Looks Like A Gothic Goddess With Her New Pitch Black Hair
14 Celebrities With Fake Instagram Accounts You Didn't Know About
Cara Delevingne Dragged Justin Bieber After He Said She's His Least Favorite Of Hailey Baldwin's Friends