More than a bodily function, breastfeeding is an act of love. Mothers who breastfeed should not be mocked, whether they're in public places or not. Unfortunately, there are testimonies from moms around the world of how they were told to "cover up" when breastfeeding.
Thankfully, in the Philippines, we have a number of celebrity moms who advocate and normalize breastfeeding. If you're curious about how they overcame worried thoughts and busted common misconceptions about breastfeeding, we've got you covered! We listed down Pinoy celeb moms who normalize breastfeeding, even in public. Find out who they are below:
Here are Pinoy celebrity moms who normalize breastfeeding:
1. Coleen Garcia
For Coleen Garcia, breastfeeding has brought her and her son, Amari, closer. As she reflected on their almost three-year breastfeeding journey, the actress realized how it strengthened their bond.
In an Instagram post, Coleen shared moments of her mostly having Amari latched onto her breasts while everything around them just goes on.
ADVERTISMENT - CONTINUE READING BELOW ↓
One particular breastfeeding photo made waves online. She was on a photoshoot with her husband Billy Crawford. Coleen was captured breastfeeding as everyone around the family assisted them as they got ready for the shoot.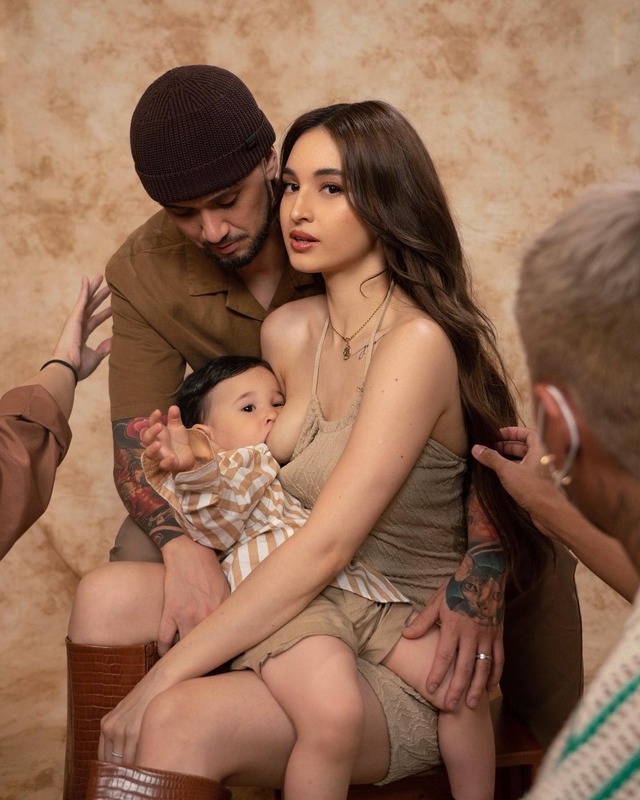 It wasn't easy, Coleen said in an interview with Smart Parenting. Despite the struggles, she targeted to continue breastfeeding Amari for three years. But at two years and eight months, she felt that it was time to stop.
For Coleen, breastfeeding is a beautiful moment however it is draining for mothers. "Imagine, three years of that. It was really so hard. I wasn't sleeping well, and I wasn't happy. I was becoming, it was putting a strain on our relationship din as a mother and child kasi I was so tired, and I was so unhealthy rin. So I decided, it was time to wean."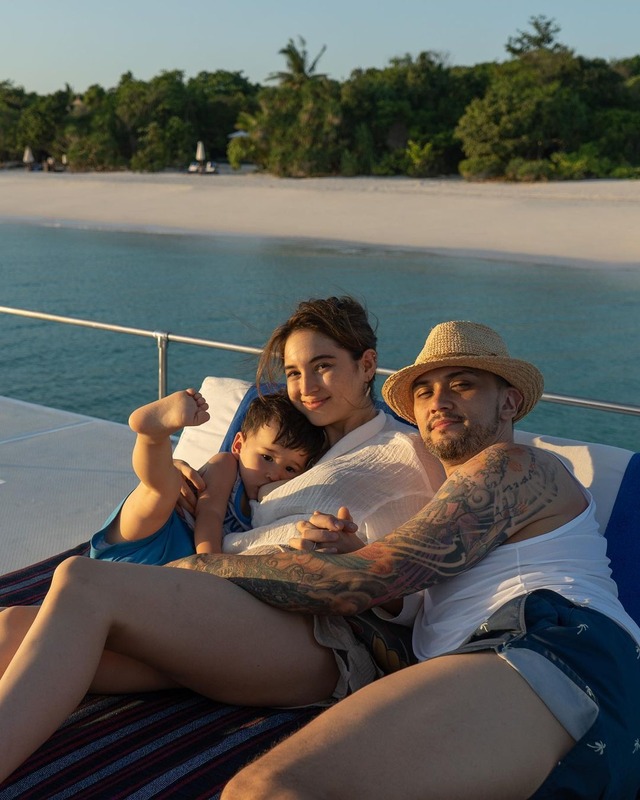 ADVERTISMENT - CONTINUE READING BELOW ↓
Coleen reminds her fellow moms to do what they think works for them when it comes to their breastfeeding journey. "Follow nobody else's timeline but your own. "When you feel like you've given enough and you feel like it's time for you to move on to the next stage of your relationship as mother and son, or as mother and daughter."
2. Anne Curtis
"17 months of breastfeeding in some pretty random places," Anne Curtis began in a 2021 Instagram post. The actress who is now a mother to her firstborn, Dahlia, shared some lessons she learned from her journey.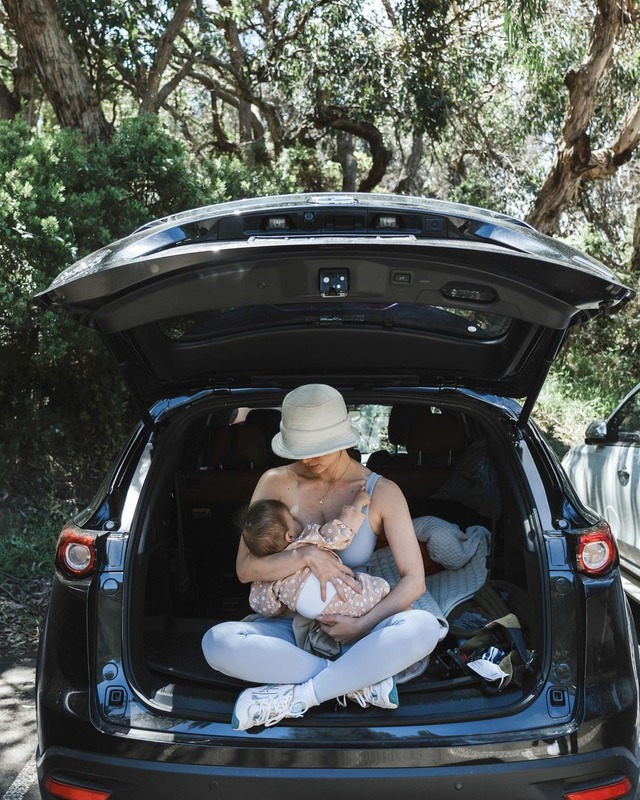 ADVERTISMENT - CONTINUE READING BELOW ↓
Anne admitted that it was bearable because she has a great support system that includes her husband, Erwan Heussaff, and mother Carmencita Ojales-Curtis Smith.
One thing she wished she had known before she started was that feeding babies could result in drastic hormonal changes for her. Anne noted that weaning should be done slowly, not just for your babies, but also for you as a mother.
"You do you. You and your doctors will know what works for your little one and will keep them happy, busog and content," Anne told fellow moms through her post.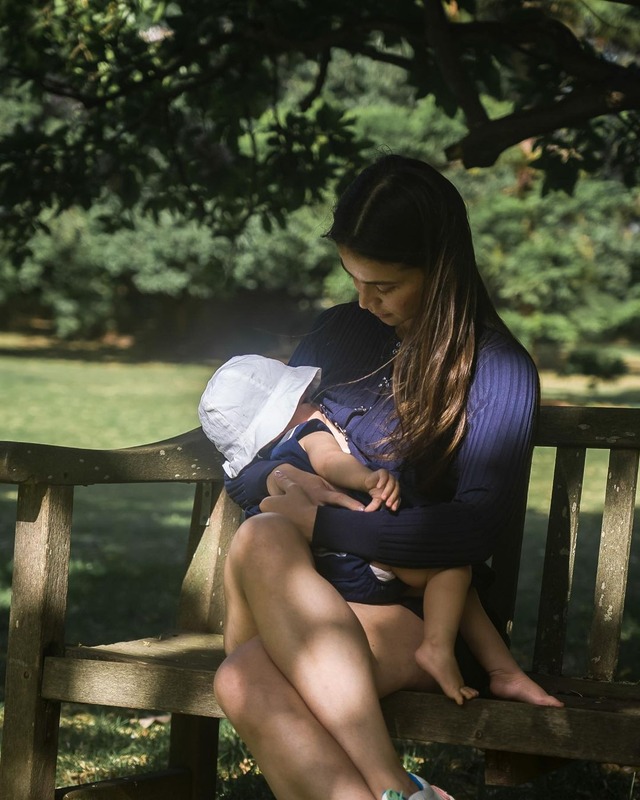 ADVERTISMENT - CONTINUE READING BELOW ↓
3. Iya Villania
As a working mom, Iya Villania, did everything she could to balance work and motherhood all at the same time. It's a tough act to do especially when you have four adorable kids. But as the adventurous and cool mom that she is, she powered through motherhood and became an empowering figure for many.
Earlier this year, the TV personality uploaded a celebratory post signifying the end of her "pumping milk struggles." She recounted all the times she had to think really hard about when and where to do it whenever she was traveling.
View this post on Instagram
"Figuring out pump times (would it be better to pump now on the train/bus or later when I'm at the resto?)... Not all hotels are accommodating in storing milk and ice packs in their staff freezer when the rooms don't have a mini ref (let alone one with a temp that's right to keep milk fresh)," Iya said in her post. 
ADVERTISMENT - CONTINUE READING BELOW ↓
Iya was also open about breastfeeding in public. In fact, the TV host once posted a photo of her breastfeeding her son, Primo, while she was preparing for her segment in 24 Oras. At that time she was still not used to feeding her baby in public, but Iya jested, "Practice makes perfect!"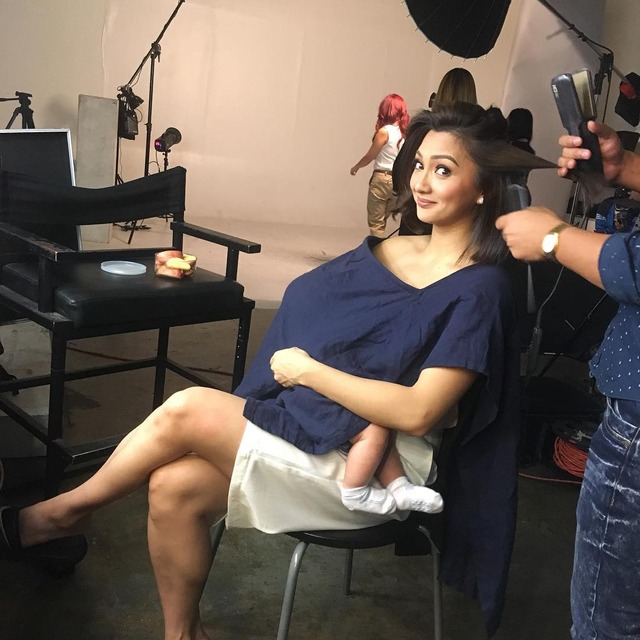 ADVERTISMENT - CONTINUE READING BELOW ↓
5. Marian Rivera
Yup, Marian Rivera was caught breastfeeding in public and she is proud of it!
During her daughter, Zia's, first birthday, actress Ai Ai Delas Alas uploaded a short video of Marian nursing her child with a scarf covering her and then one-year-old Zia. It was a heartwarming video of Marian who was seen still trying to entertain guests while still prioritizing her daughter's needs.
But Marian's motherly deed was criticized by one netizen as she was doing it in public. Marian responded to the netizen's comment and emphasized that there was nothing wrong with breastfeeding in public, especially when she had done it with a nursing cover.
View this post on Instagram
6. Angelica Panganiban
Angelica Panganiban is one of the ultimate "padede moms" out there. She's been outspoken about her experiences as a first-time mother to her daughter, Amila Sabine.
In one of her Instagram posts this 2023, Angelica uploaded a photo of her breastfeeding Amila not inside their house, but outdoors. She captioned, "Strike anywhere." Netizens commended Angelica and sent messages of encouragement for her.
ADVERTISMENT - CONTINUE READING BELOW ↓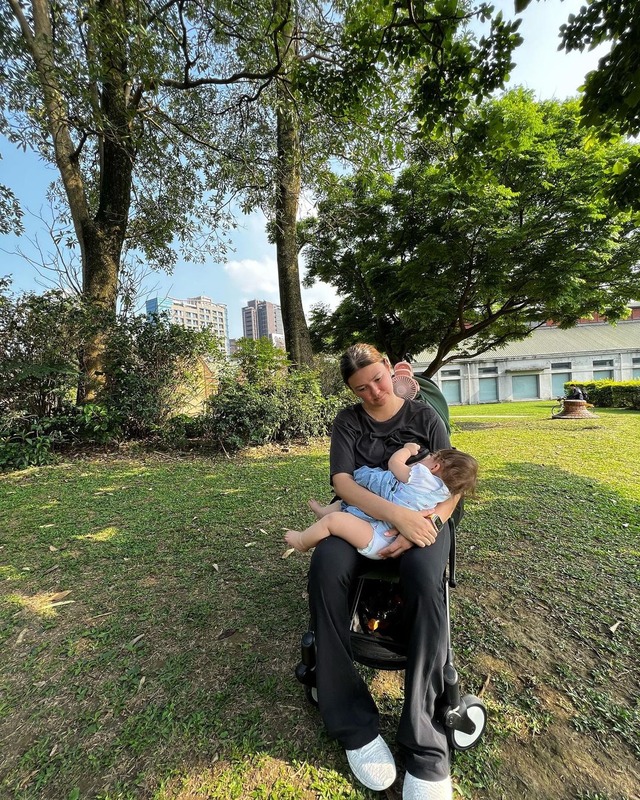 7. Solenn Heussaff
Some moms are lucky enough to have a lot of milk for their babies. For Solenn Heussaff, it was a different case. She actually called herself a "non-gifted mother" when it comes to breastfeeding.
In a vlog, Solenn shared her insights and struggles in her breastfeeding journey. Even if she had less milk than other moms, she believes that breast milk is best for babies. So she consulted a lactation expert and worked hard to produce milk for her firstborn back then, Thylane.
ADVERTISMENT - CONTINUE READING BELOW ↓
But she also reminded moms who are not into breastfeeding, "You do you. Don't let anyone judge you. At the end of the day, as long as you and your baby are healthy, that's the important thing."
If you wanna know more about Solenn's tips on breastfeeding, watch it here!
8. Isabelle Daza
Isabelle Daza sees breastfeeding in a slightly different way from other moms. Interestingly, the actress associates breastfeeding with having a cardio workout.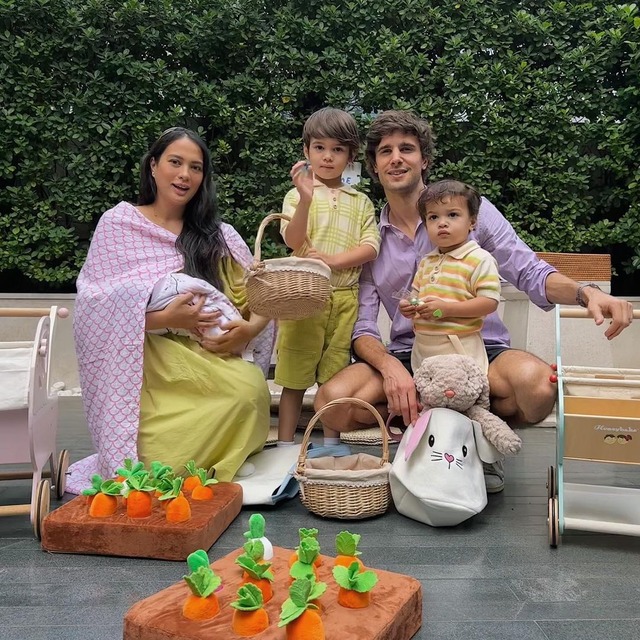 ADVERTISMENT - CONTINUE READING BELOW ↓
Even if she thought of it as a part of her workout routine, she did not deny how breastfeeding is a "freaking hard" full-time job.
But it's all part of the picture for Isabelle, because looking past the physical and emotional hardships of being a mother, her children are her top priority and number one source of happiness. 
On Instagram back in 2018, when she was still a first-time mom to her firstborn, Balthazar Gabriel, Isabelle posted a photo of her nursing with the caption: "My mum told me that "the secret to happiness is being grateful for everything you have. Not constantly wanting more or what others have" I'm so grateful every day for this baby boy. He is worth the sleepless nights and the weight gain."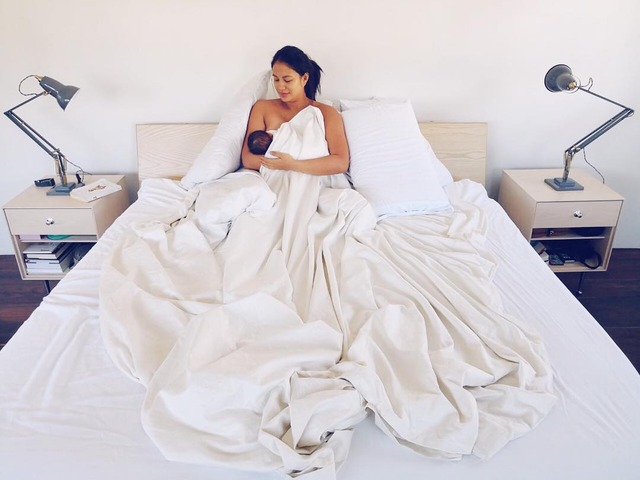 ADVERTISMENT - CONTINUE READING BELOW ↓
9. Joyce Pring
In 2022, TV personality Joyce Pring expressed her appreciation of how intimate her eight-month breastfeeding journey for her son, Liam, was.
Joyce shared a photo of her breastfeeding while on the beach. She also had a cute caption for it: "Early morning snack by the beach."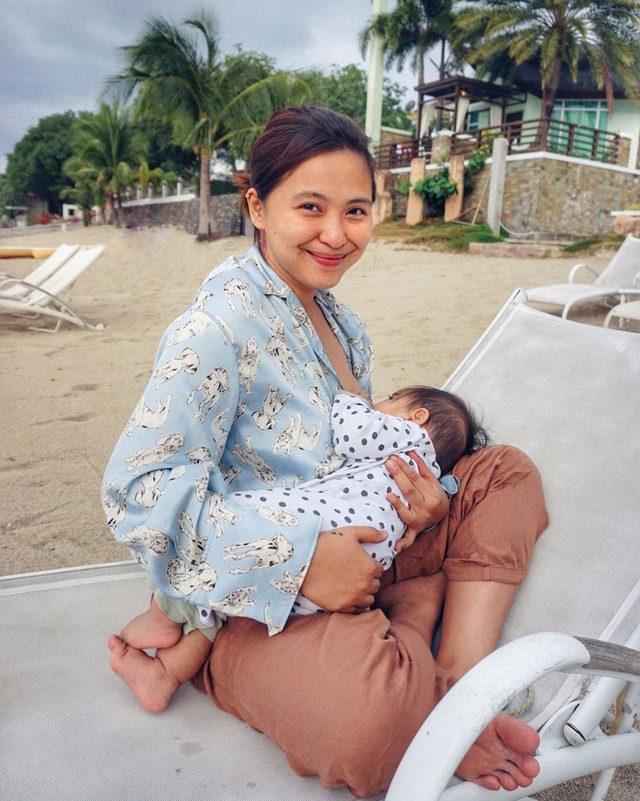 ADVERTISMENT - CONTINUE READING BELOW ↓
10. Kris Bernal
"Mahirap pala,"—This is how Kris Bernal's husband Perry Choi described Kris's breastfeeding journey. The couple took to Instagram their experiences as first-time parents.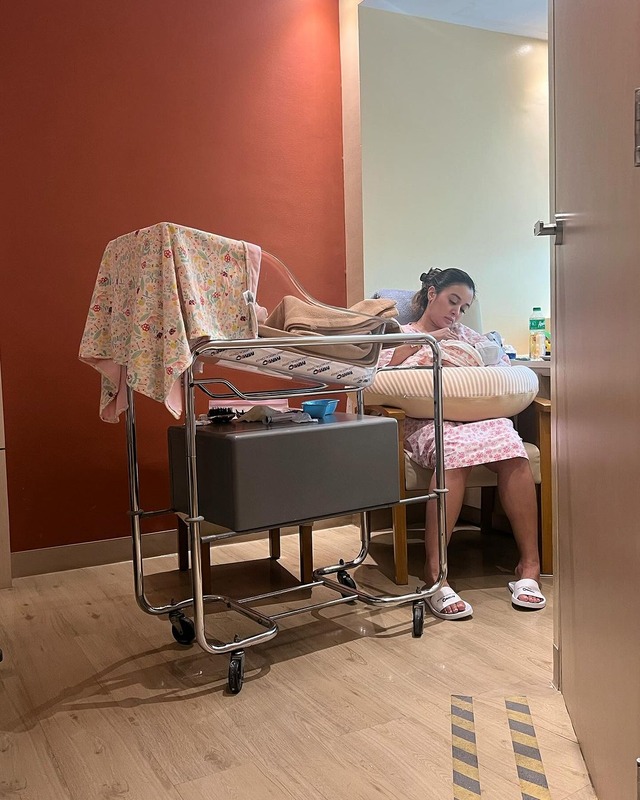 In a now-deleted Instagram story, Kris talked about her oversupply of breast milk. However, she also disclosed that she experiences engorgement, which means that her breasts became swollen because of too much milk that cannot come out.
ADVERTISMENT - CONTINUE READING BELOW ↓
Nonetheless, Kris still sees her motherhood journey as the most beautiful thing that ever happened to her.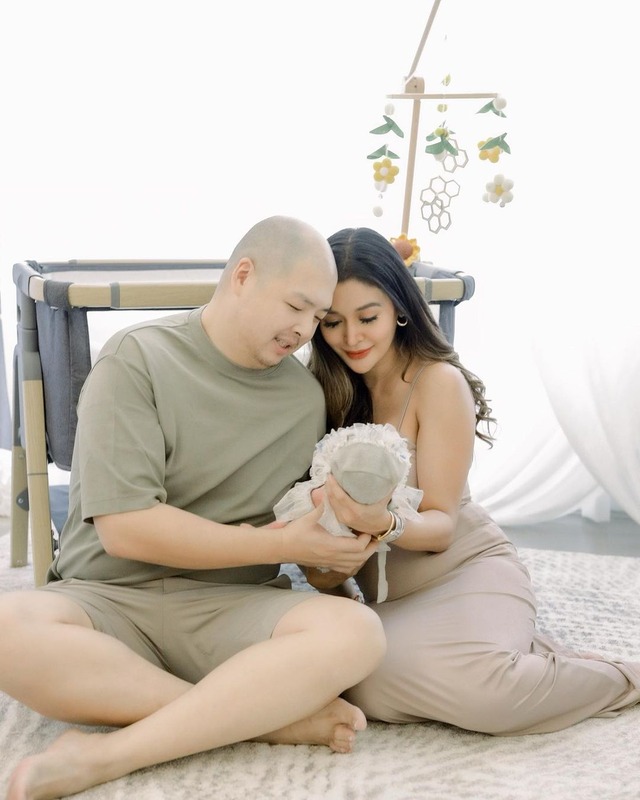 We're so proud of every "padede mom" out there thriving in this beautiful journey called motherhood!