There are some people who declare being allergic to the next hipster thing without giving it much thought. But the fact is having allergies isn't as glamorous as having a pantry of organic, gluten-free snacks at home. It's a real pain in the ass, and some can cause reactions that are downright deadly.
If you've got a close friend or a relative with allergies, then you have to at least know the basics of what can trigger them. According to Dr. Alric V. Mondragon, a diplomate of the Philippine Society of Allergy, Asthma, and Immunology (DPSAAI) and consultant at the Centre Medicale Internationale, the most common allergies in the Philippines include asthma, allergic rhinitis, atopic dermatitis, food allergies, and drug allergies. Those that are life-threatening include uncontrolled asthma and anaphylaxis.
"While most allergies do begin in childhood or infancy, people can still develop [them] in adulthood (20's to 30's)," he explained via email. "The risk of developing allergies is higher in atopic individuals, or those predisposed to having allergies. Those with a family history of allergies are more prone to developing allergies. Some allergies to medications can be related to a genetic risk (for instance, allergic reactions to anti-epileptic medications are linked to certain genes)."
Continue reading below ↓
Recommended Videos
Ready for your crash course? Read on to know more about common reactions and how to give first aid to severe cases:
What are the common symptoms of allergies that people should watch out for?

Dr. Mondragon: It will depend on the type of allergy. For asthma, common symptoms would be difficulty of breathing, wheezing, and cough. For those with food allergies, rashes or wheals [and] angioedema are common. For those with anaphylaxis, or the lethal kind of allergy, they usually manifest with rashes, or difficulty in breathing. They can also manifest with GI upset (abdominal discomfort, diarrhea, vomiting) or with decrease in blood pressure.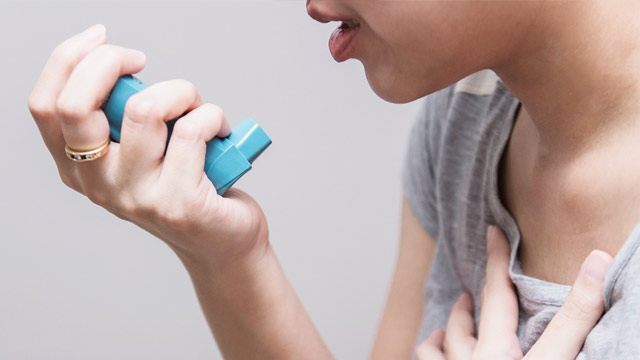 What are the locally-available treatments for allergies?

Dr. Mondragon: Again, this varies depending on the type of allergy:
For asthma, we have inhaled or nebulized short acting beta-agonists (SABA), oral or inhaled steroids.
For rhinitis, we can give antihistamines and intranasal steroids.
For atopic dermatitis, we can give topical steroids, (and antihistamine to treat the itch)
For anaphylaxis, we can give epinephrine.
For patients with asthma, rhinitis, and some cases of atopic dermatitis, we can offer allergen immunotherapy after finding out to which allergens they are allergic to.
How does one administer first aid to someone having severe allergic reactions?

Dr. Mondragon: Focusing on asthma and anaphylaxis:
For severe cases of asthma, it is best to be able to nebulize them with SABA's [and] be brought to the emergency room as soon as possible to be seen and treated by a doctor. Most patients being treated with asthma are advised by their doctors on what to do for severe asthma attacks.
For anaphylaxis, they can be given an intramuscular shot of epinephrine and rushed to the nearest hospital for observation and further treatment as necessary.